As the volume of content published on the Internet continues to grow, consumers can help shield themselves from the noise that doesn't matter to them by curating only the content that matters on interest graph platforms
Guillaume Decugis's insight:
Content curation and the Interest Graph are two different things but are deeply connected. While some content curators like Maria Popova are great at being eclectic, a lot of value to readers come from being able to discover and read from publishers who address the specific niches they're interested in.
Chad Politt from Digital Relevance clearly establishes that connexion in this contribution to the Huff Post and I would draw the following conclusions for content strategists and content curators:
Continue reading →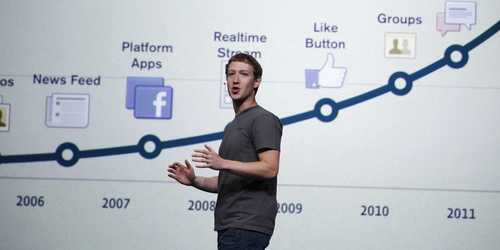 In 2008, Mark Zuckerberg laid out his theory about people sharing content on Facebook. "I would expect that next year, people will share twice as much information as they share this year, and [the] next year, they will be sharing twice as much as they did the year before," he said.
Guillaume Decugis's insight:
This article reminded me of my own post on Business Insider predicting that the Facebook people-centric model will see its limits. Two years and one IPO down the road, we're exactly there: with 1,500 potential stories to show to an average user news feed every time they visit, Facebook has a tough time determining what's really important.
Perhaps more importantly, Facebook lost its raison d'etre Continue reading →

This is a talk that I gave at LeWeb 2013 and at the Cristal Festival in December.
While we've now seen the power of brand content, it remains very hard for even the largest brands to implement successfully. In addition, it doesn't solve the question of how to engage an audience on a daily basis. To do so, brands have to become media.
But how? Continue reading →
The "trending topics" section on Twitter has always been a fascinating example of virality to me. Sometimes, you get the weirdest combination of stuff (Pandora, women, and Christmas?), and it makes me wonder "how on Earth did that make it into the trending topics?" But, because of the power of trends on social media, I've begun to wonder how current events can impact content strategy. For instance, if I were to produce and publish a brilliant infographic and publish it on the same day that Kanye throws another Twitter tantrum — how does that affect the engagement on my post? How much traffic do I lose because the social web has its collective eyes turned toward Chipotle? It's definitely an interesting (and possibly depressing) subject to ponder.
Before today, imitation was the greatest form of flattery. If your idea was good enough to be copied, then you were golden. But now, with the state of the web in our lives, this balance is shifting. While "copying" still does exist online, the concept of "copying" is now simply a way to bump your own Google ranking by farming someone else's content. This, is not flattering. Even if correctly cited, 100% republished work is simply cheating to get ahead. Curation, on the other hand — the meaningful selection, enrichment, and sharing of existing media — combines imitation and creation. Curators have to create a new perspective or idea on top of the existing media which supports the content in the original.
In less than 24 hours, households around America will be setting tables, gathering 'round, feasting on turkey, and talking about what they're thankful for. While these are typical family activities during the month of November, it's easy to forget how important it is to spend time with the people around us and appreciate what we have during the rest of the year.
For businesses, remembering to give back to your community is equally difficult. With the constant focus on earning revenue, brand marketing, social media and content strategy, and simply clearing out those emails, who even has the time to think about giving? Scoop.it would – quite literally – not exist without our amazing community of curators sharing smart content across the web, and similarly, most businesses would be nothing without their consumers.