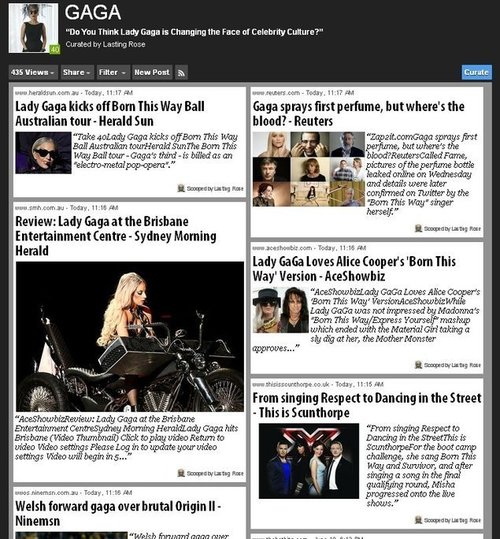 From Technorati.com :
"It is really about how the cyber world is changing and shaping the needs and expectations which have evolved beyond mere key word search and how services like Scoop.it will meet those because Google won't."
In this vibrant praise of Scoop.it, blogger Shred Pillai points out the changes we're seeing in the way we look for information. From basic search, we now look more and more for meaning and context from human experts. And this is what Scoop.it is curation is all about.
This article was also published on the Huffington Post and on Shred's blog, the Lasting Rose.
See on technorati.com