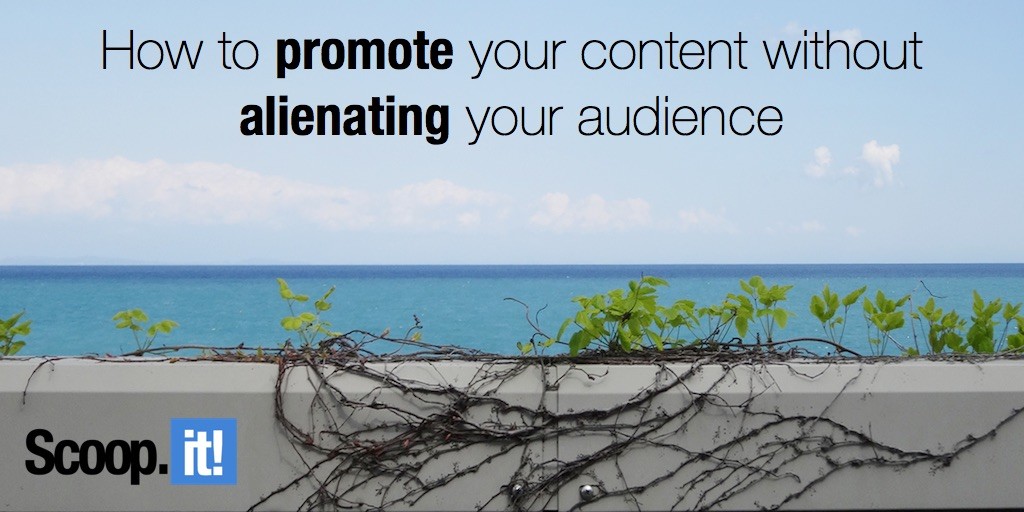 It can be a challenge finding a way to promote your content without appearing spammy. Here are 10 actionable ideas from the new book The Content Code
Read the full article at: www.businessesgrow.com
Content marketing is hard. It's hard enough to create great content, and even harder still to ensure that it gets seen by the right audience. And with 88% of B2B marketers now using content marketing as a fundamental technique for generating traffic, leads and revenue, it's more challenging than ever before to cut through the noise and grab the attention of potential customers.
Content marketing is also complex. It's about more than simply creating great, engaging content. Even the greatest, most compelling content won't perform if it doesn't receive proper promotion via re-sharing or email to ensure it gets in front of as many of the right people as possible. Yet most marketers don't promote their content, and as a result their content marketing efforts fail.
We surveyed over 1,000+ SMB marketers to understand whether they followed basic content marketing best practices, and found that over 65% of them don't re-share their posts on a regular basis. One of the reasons we found for this was the following:

Risk of over-doing it (being "spammy"). 
In his article 'How to promote your content without being spammy', Mark Schaefer lists 10 different ideas for maximizing content distribution without alienating your audience. I'd like to add on 2 additional ways to [safely] promote your content for maximum impact and better results: 
Re-share your posts multiple times – without provoking audience fatigue
What's the point of spending so much time producing content if it's neglected the second you hit publish? Re-sharing your posts multiple times across your social channels is essential if you want as many people to see it as possible. But it can take time to do this manually, and it's hard to know how much is too much- you don't want to alienate your audience. A good solution to this is to leverage intelligent technology like Scoop.it Content Director that helps you automate distribution and allows you to re-share your content responsibly without the risk of overdoing it and creating audience fatigue.
Leverage email distribution
It may seem obvious, but email distribution is an incredibly powerful way to promote your content and maximize your reach. And you can do it effectively without running the risk of annoying your followers by following these simple email best practices:
Create a weekly round-up with 4-5 pieces of content: Some of your own and some curated from influencers in your industry. 
Respect the 80/20 rule: Remember, only 20% of your content should be about your product or brand. The remaining 80% should serve to educate and help inform your audience.
Avoid self-promotion, increase frequency: When we increased our email frequency from 2-4 newsletters a month, the results were apparent: increasing the frequency increased the number of recipients we reached through the roof by a factor of 2.5x.
Back to you
If you weren't promoting your content before due to Fear-Of-Being-Spammy (FOBS), hopefully you'll start now that you know there are ways to do it effectively that won't result in audience fatigue.
If you want to get 30 effective techniques to master content marketing along with valuable insights from 10+ influencers like Mark Schaefer, Rebecca Lieb, Lee Odden, Jason Miller or Ian Cleary, download our free eBook now!
Image by Spinster Cardigan