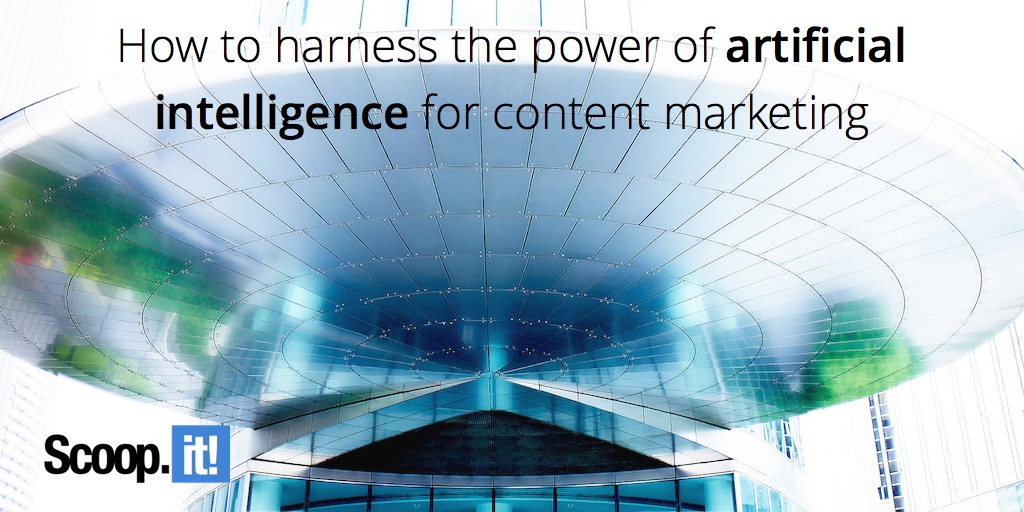 "AI isn't going to replace marketers and marketing teams, it's going to make them more efficient. It isn't going to replace human intelligence, it's going to add to it through uncovering new insights."
Read the full article at: blog.drift.com
In his recent post, Erik Devaney discusses how we as human marketers need to ditch the aggrandized, fearful mentality we've had towards AI and find ways to work together if we hope to advance. Rather than replace marketers and marketing teams, he argues, AI is going to make us more efficient.
I want to elaborate on Erik's point about how AI should be seen as an opportunity to improve our marketing efforts rather than as a threat to replace human marketers.
Artificial intelligence as friend not foe
Regardless of what your current views are on artificial intelligence, it's hard to argue that it is about to change the world, if it hasn't started already. From self-driving cars to technologies in the workplace, the shift is already in full swing, and it's permeating virtually every industry. Even content marketing.
Artificial intelligence isn't the future, it's already here.
Scary? No. Exciting? Yes.
But rather than dread and resist this impending shift, we need to take advantage of its incredible potential to advance our marketing efforts.
Here are a few examples of how AI will help make content marketing more effective in 2016:
Knowing better what to write about
Content marketing is all about providing relevant, useful content for your target audience- the more personalized, the more effective the content will be. But it takes vast amounts of time and resources to do all the research to find out what types of content resonate best with your audience: from analyzing keywords, topics, past performance of your own content, what topics are trending, etc.
And after you've done you've done the research to get a better sense of who exactly your audience is and what types of content they consume most, the content you create based on these findings is still a gamble.
That's where AI comes in.
AI can help greatly reduce the risk by using information and data that is difficult to make sense of, and by automatically making these connections for you:
Analyzing hundreds or thousands of posts on relevant topics and discover keywords successful content typically uses.
Analyzing the performance of all of your content to identify keywords you've used successfully in the past but that you haven't used recently.
Insights and actionable recommendations to improve performance
A recent report from Narrative Science based on a survey of 235 business executives conducted by the NBRI found that the most important benefit seen with AI-powered solutions is its ability to give intelligent predictions based on activity:
The predictive insights offered by AI has huge implications for content marketing. AI-enabled content marketing tools that use predictive insights can help marketers generate more from their content investments in the following ways:
Intelligent recommendations based on content performance
Reminding you what to do next with each and every post
Uncovering actionable opportunities to improve to implement in a few clicks
Make better decisions
The impact of artificial intelligence on content marketing is tremendous, and as marketers we need to accept it and focus on the many ways in which it is going to help us and enhance our efforts rather than thwart them.
Back to you
Want to create better content in less time? Get more results from your existing content? Find out how artificial intelligence is changing the content marketing game by providing marketers with actionable predictive insights to help them create better content that generates more traffic and leads!
Find out how to use the new Scoop.it Content Director to help you become a smarter marketer!
Image by PerceptionsPerceptions