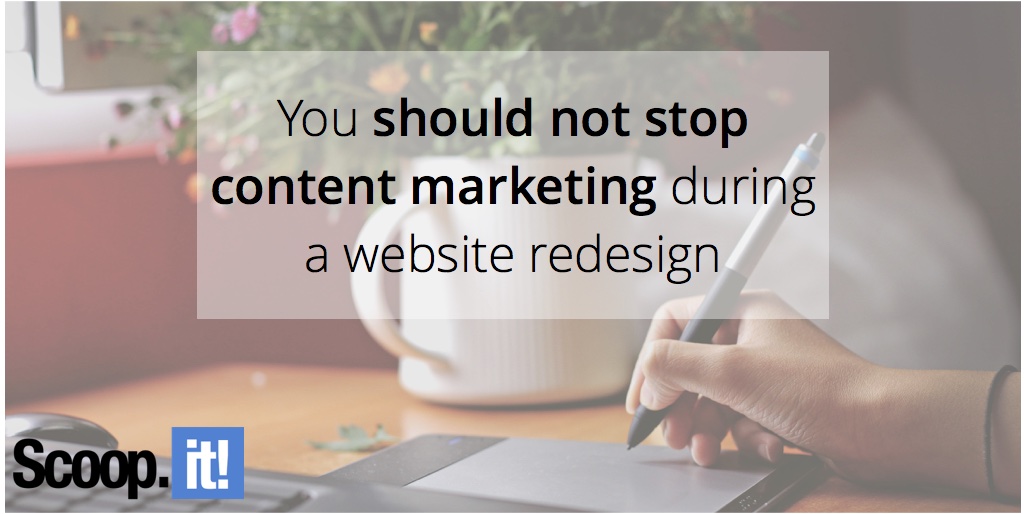 Have your ever seen a successful and well-ranked website just because it was beautifully designed? Certainly not. A website without great content is simply useless.
Your website is the face of your business – it educates your audience about your products and services, displays information on your brand and your values, and let people know how to reach you – among other things.
As marketing specialist Jon-Mikel Bailey says on the WS Journal "Your website is your online communications and marketing hub. More than that, it is the cornerstone of all your marketing efforts!"
If you decide to initiate a redesign, to keep your website fresh and up-to-date, that's legit. But if you haven't defined your content marketing strategy first, that would just be a waste of money and time!
"Getting your content strategy in order should be at the top of your website redesign project list" says content marketing specialist Karo Kilfeather.
You should not even think about a website redesign if you don't have a content marketing practice in place. Here are four of the main reasons why.
1. It takes 3 months to get in "content marketing shape"
Just like going to the gym for the first time doesn't make you a marathon runner, it takes time to get used to the content marketing lifecycle.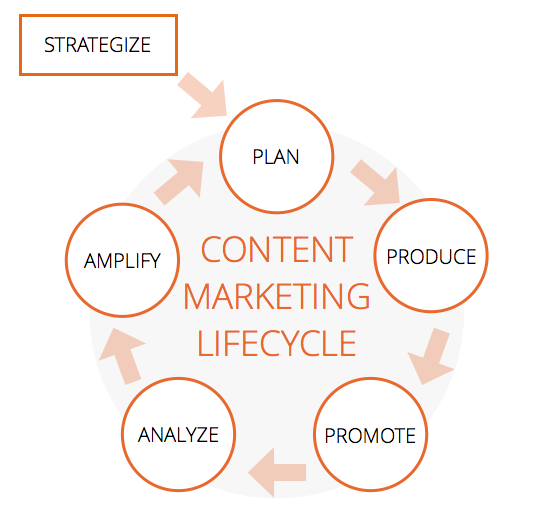 27 million pieces of content are shared every day. And while this means that there's a lot of crappy content out there muddying up the digital content waters, there's also a fair amount of good content, which you will inevitably be competing with. This means that if you want your great piece to stand out, you're going to have to take things a step further.
Align your content objectives with expected results
Get to know your audience = buyer personas
Define your lifecycle stages = funnel stages
Identify and answer the top questions of your audience at each stage of the funnel
Map content to the customer journey
Optimize your content to convert
Always be auditing
Define your weekly blog publishing goals
Define your publishing goals per social media channel
Do the same for your employee advocates
Make sure the content you produce stays aligned with the goals you set out to accomplish from the beginning
Leverage content curation in your mix
Repurpose content
Get influencers, co-workers and contributors involved in your content production
Get your co-workers to share your content
Distribute your content via email
Consider our content marketing analytics model (VSTL) that measures the following KPIs: Volume, Shares, Traffic and Leads: 

Share generously
Get influencers involved.
Add advertising
Always include a call-to-action
Revive, revamp, and improve old content.
2. And you're another 3 months away from generating results
If you build and start executing a complete content marketing strategy using the techniques we gave you earlier, you'll evidently have more chances to see good results piling up.
But those results will take time to show up. Why? Because the article you just published will not generate traffic straight after.
As content marketing expert Andy Crestodina explains in his presentation, the traffic generated from SEO efforts comes out long after a blog post is published.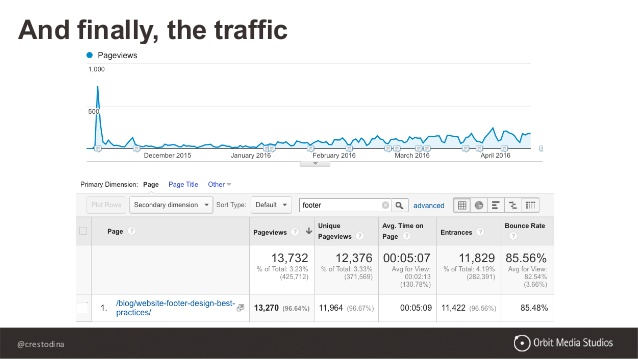 SEO optimization is a real investment – all the efforts that you put into keyword research, online monitoring, backlinking etc. will definitely pay off. But it will not be overnight.
According to Hubspot, "about 70% of the traffic each month on this very blog comes from posts that weren't published in the current month. They come from old posts. Same goes for the leads generated in a current month — about 90% of the leads we generate every month come from blog posts that were published in previous months. Sometimes years ago."
Even Neil Patel, probably the most successful and well known influencer of our time, admits it took him 4 years and 9 months to hit 100,000 monthly visits on Quicksprout!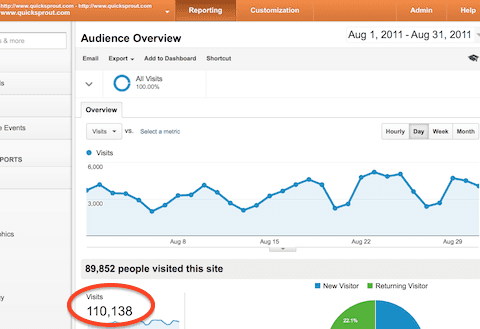 So here it is – results in SEO and audience generation take time. The sooner you start optimizing your content, the better it is.
3. If you don't integrate your content marketing strategy into your website redesign, you're wasting another 3 months
Your website redesign should optimize for content: site navigation, calls to action, visual formats used…
Visual content
Visual content is a powerful way to make your content more engaging. Adding images to blog articles and social media posts are just a few proven ways to substantially boost engagement. Visual content can take a number of different forms: infographics, images, video guides, tutorials, data visualization, memes etc.
Calls-to-action
By writing great CTAs, you make your site stand out, create urgency, excite your customers and create more conversions than you ever thought possible. Of course, there is a right way and a wrong way to do them and the right way is a whole lot more effective. Your CTAs should be recognizable, interesting, logical and visible.
Site navigation
Designing your website navigation accordingly is critical. It will affect traffic, but also conversions. Choose the right menu labels, make sure they are descriptive enough, avoid format-based navigation etc. If you want further details on the matter, you should read Andy Crestodina's 7 best practices on website site navigation.
This list is non-exhaustive, of course. There are a lot of design questions that are content related.
Waiting for the website to be designed to then realize you have to make changes for your content marketing strategy is a waste of time. That could cost another 3 months…
4. Your website with no content is an empty shell
When you launch with no content your website will look like an empty shell. There are a lot of websites that generate a lot of traffic without being beautifully designed, but you will never see the opposite. Why? Because these websites put a lot of efforts into content first.
Author Sherice Jacob explains on Kissmetrics blog that "You should, however, focus on function first. Figure out what your users are there to do, and then help them do it."
Let me show you two of the top 10 software development blogs on the web. Their interfaces are really simple, yet they are incredibly successful.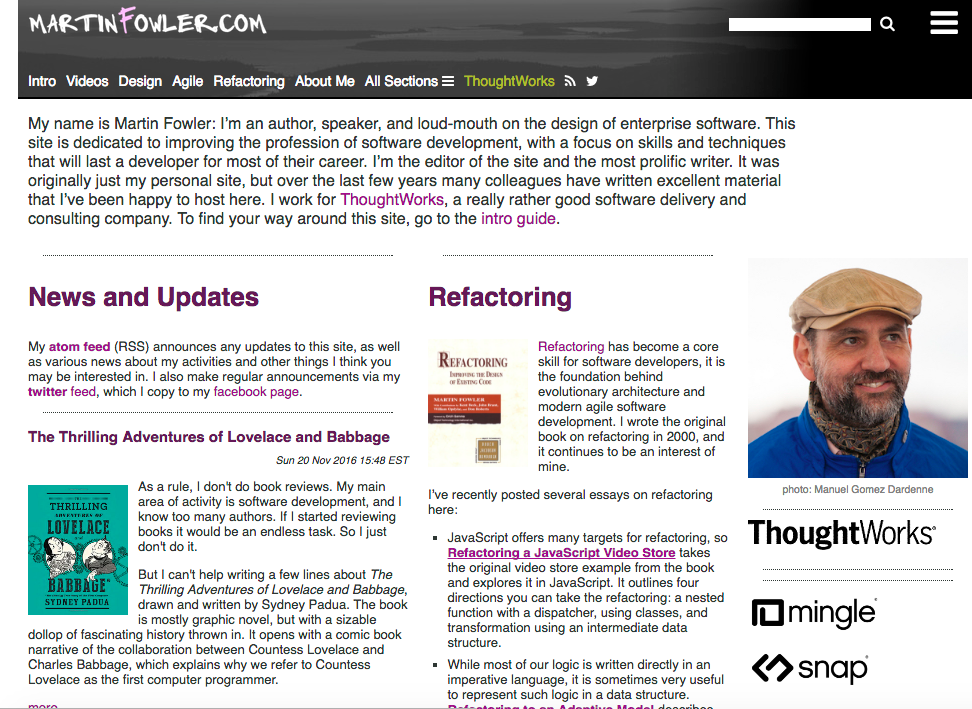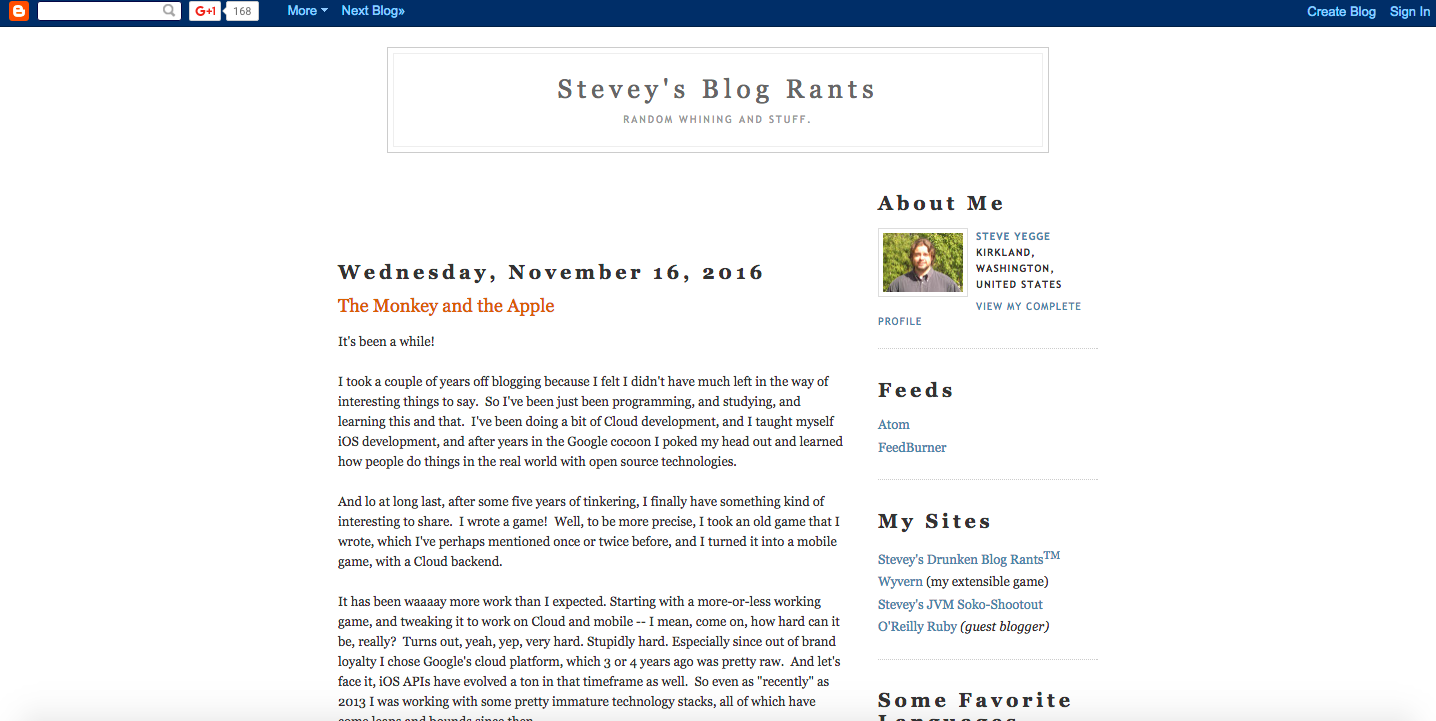 Still not convinced? Have a look Reddit's homepage, considered as the #26 top website according to Alexa.com!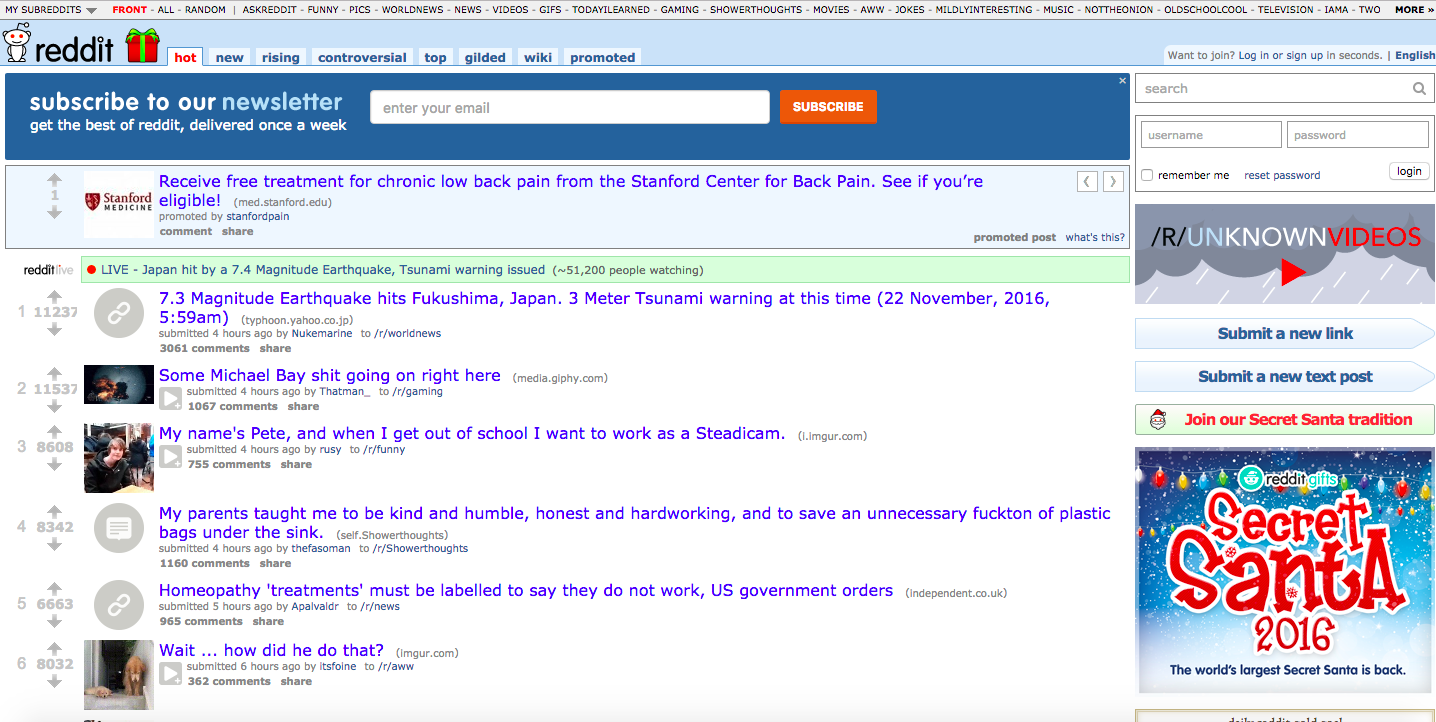 Nothing crazy right? We are not saying that a gorgeous design is useless, but what should matter first is the quality of content you put on here.
To have enough content on your launch date, we advise to start building your inventory in advance by publishing drafts in hidden mode.
If you want to get 30 effective techniques to master content marketing along with valuable insights from 10+ influencers like Mark Schaefer, Rebecca Lieb, Lee Odden, Jason Miller or Ian Cleary, download our free eBook now!
Image by Marco Verch