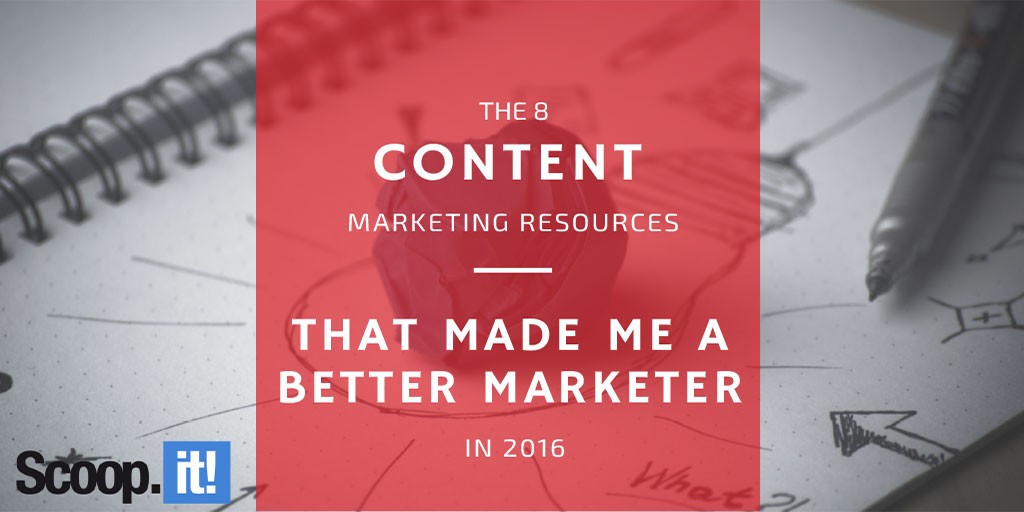 Many, many things happened in 2016.
Jimmy Butler broke Michael Jordan's Chicago Bulls record for points in a half on January 3rd.
We certified the world's largest ever blue star sapphire at 1404.49 carats on January 4 (that's a lot of carats…).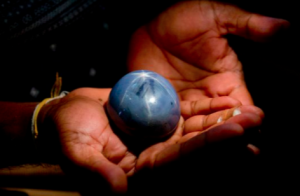 On January 6, "Star Wars: The Force Awakens" broke the North American box office record. If you read the Scoop.it blog, you must have seen some of the stormtrooper images. That's me. I'm a fan. And I'm super proud (and it annoys my boss Guillaume so I'm even more proud) to have been to the very first preview of the movie in a VIP Air France group straight from the airport in Paris on December 16 – a day before the US got their first preview. With real stormtroopers…!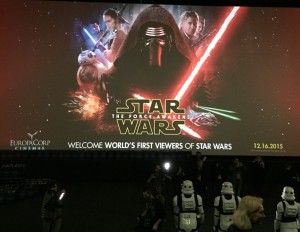 Leonardo DiCaprio won his first Oscar for The Revenant on January 10 (finally!).
Among others. And this is just for January.
But 2016 was also the year of predictions coming true for content marketing. 4 trillion webpages confirmed the reality that we live in a new era of content overload and that content shock is real. Artificial intelligence stepped out to help marketers become smarter and not just faster. ROI went from being important to vital for marketers at SMBs. And of course, amazing content was published to help us, marketers, evolve in that new reality and create value for both our customers and our companies.
If you haven't had time to regularly read about content marketing in 2016, it's ok! I have, and I'm sharing with your my personal favorites of 2016. These resources truly taught me something as a marketer and I thank their authors dearly for putting such inspirational and educational content out there. Hope you like them as well, and as I'm certain I didn't read all the great articles that were published this year, please don't hesitate to share your favorite article of the year in the comments at the end!
Content marketing strategy, native advertising, workflows, artificial intelligence, mobile, ROI, among others. Joe covers the most popular trends that have emerged throughout the year.
The famous Jeff Bullas also wrote a great post with his 15 Content Marketing Trends That Need Your Close Attention. User generated content, live videos, content marketing automation and artificial intelligence are indeed trends that we'll be watching closely in 2016/2017.
| | |
| --- | --- |
| | "Influencer marketing has always been a "thing," but in the last six months … wow … this topic has vaulted into the top five. It seems that every enterprise has some kind of content and influencer strategy, but few organizations execute a real strategy that makes sense." – Joe Pulizzi |
We waited a long time for this piece. And we got lucky enough to get a preview before everybody else during our webinar with Andy back in October (if you haven't seen it, I highly recommend you do so now, you'll get more content marketing tips than you can handle!). In this new research, Andy surveyed over 1000 bloggers to understand how they create content today. And since he's been doing this survey for 3 years, he discovered the business of content had evolved. Fast. You'll love the key findings of this post, especially if you read Michael's piece about content quantity. I won't say more :).
| | |
| --- | --- |
| | "Beyond words, the use of visuals and formatting are on the rise. When asked what goes into our content, we find all kinds of things in the mix, and an uptick in the use of visual content over the last few years." – Andy Crestodina |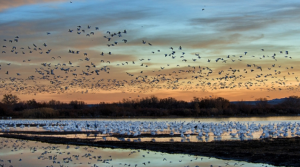 In this post, Michael Brenner finally tackles with arguments the everlasting debate about content quantity vs. content quality. It's all about being lean: "If you can build this publishing machine, and implement a lean content marketing process, you will find yourself producing more and better content, at a lower cost, with a higher rate of return (ROI) than any other approach your business can take."
| | |
| --- | --- |
| | "To achieve high levels of reach and momentum – and to accomplish our goals on a long term basis – we need to keep on producing MORE QUALITY content." – Michael Brenner |
We also published a post about quantity and quality last year, giving you tips to achieve both!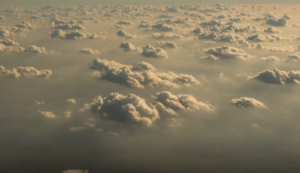 This is one of my favorite curated posts of the year and it's by Sujan Patel. In this post, he shows us how good content marketing can be done and inspires us as marketers to go beyond ourselves for the future. Thanks Sujan!
On a similar note, the amazing Lee Odden curated a list of 38 B2B case studies including major brands like American Express, Dell, Zendesk, Cisco, Glassdoor, Oracle, or LinkedIn. The great thing about this piece is the results component, because every good marketer needs ROI!
| | |
| --- | --- |
| | "Animated infographics are difficult and expensive to produce, but if you have the resources to take your infographics to the next level, the animagraff is an avenue that's definitely worth exploring." – Sujan Patel |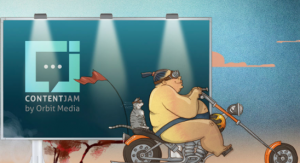 If you weren't at the Content Jam conference in Chicago in August organized by Orbit Media, then you missed one of the most interesting event of 2016. I suggest you sign up to their newsletter to be informed of the next one! But you're in luck: Steve Rayson was there. And he wrote an amazing round up of everything he had learned at the conference. You'll get an amazing set of tips in relation with the challenges all marketers face in 2016. Thanks Steve!
| | |
| --- | --- |
| | "Marketers are now journalists and everyone you know and meet is a potential source. Thus include people in your content, quote them, ask them for a quote, include them in an expert roundup, or interview them for a deep dive post." – Steve Rayson |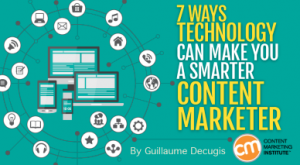 Yes, this article was written by my boss. No, it's not the (only) reason this post is in my list. This article really tackles the point about artificial intelligence. Content marketing had become a science, and it is now possible to leverage technology to be a smarter marketer, not just to automate some basic tasks.
| | |
| --- | --- |
| | "Technology helps content marketers work smarter — to develop and implement a more successful content marketing program." – Guillaume Decugis |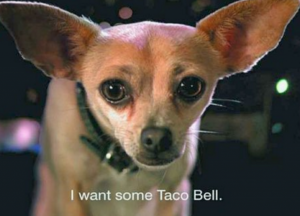 I love Mark's content. He's not afraid to tackle difficult topics such as content shock (post to which we reacted shortly after), and he turns all of his posts into easy to read, informative and inspiring pieces. I wish I could create content that well! In this post, he gives you 11 different tactics with examples of how each is mastered so you can choose which one makes more sense for your business.
| | |
| --- | --- |
| | "Instead of advertising, as we had done for a century, companies needed to leverage new technologies to publish helpful, original, interesting content that would build reputations and attract people to our business. And if we didn't do it, somebody else would!" – Mark Schaefer |
In this post, Neil gives you a set of much needed tips to become a better writer and save time by repurposing your older content. If you're a small marketing team and lack writing skills, this post is for you!
We also wrote a piece to help you save time and money and still get results out of your content marketing: by leveraging content curation. The post reviews the numerous benefits of integrating curated content into your marketing mix.
| | |
| --- | --- |
| | "If you set aside some time to write a 500 word post every other day, you'll soon establish a groove that allows you to write a basic article anytime." – Neil Patel |
I hope these articles will resonate with the challenges you are facing today and help you get more ROI with content in 2017.
And if you need help choosing the best software to skyrocket your content marketing results for 2017, download our free guide with over 44 tools reviewed!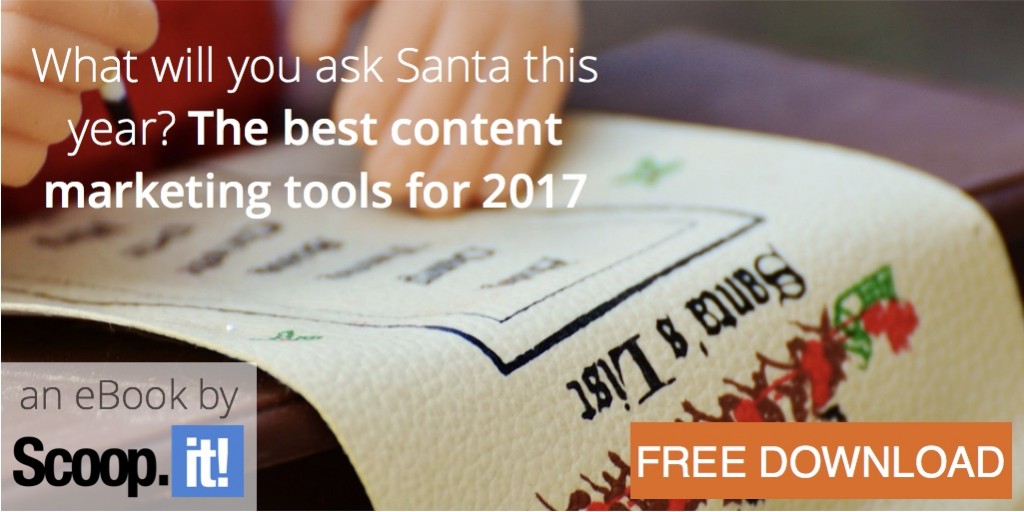 Image by Junto