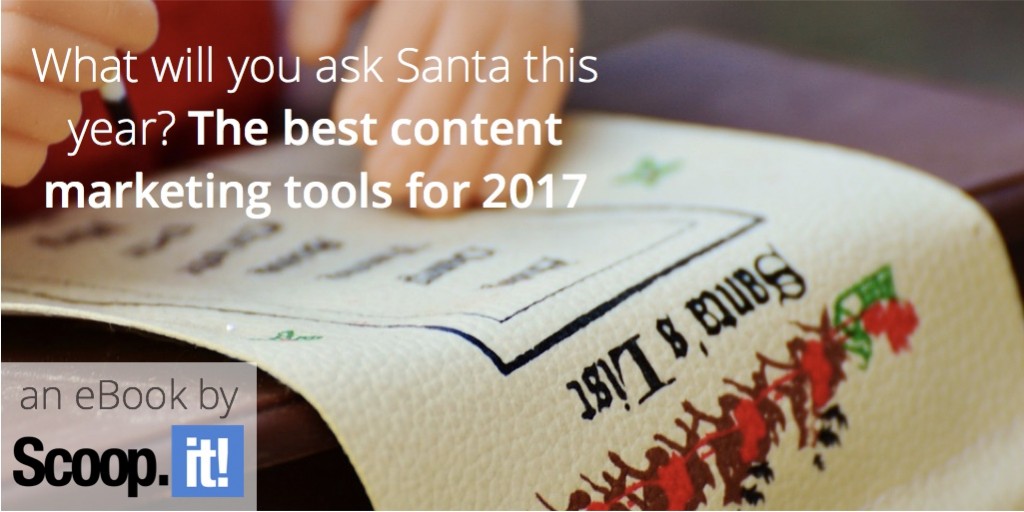 The holiday season is here! Yes, you are probably under pressure with all the christmas shopping. Or you still might be working on your marketing wish list. But the end of the year is also the perfect time to be positive and to make a little evaluation of the year! It's the moment to ask yourself: what were the achievements this year? What were the missed opportunities? What should I improve on to be a smarter marketer and improve my results for 2017?
You must know that in 2016:
88% of B2B marketers have used content marketing
Only 30% of B2B marketers think they are effective at content marketing
We definitely want marketers to feel more and more comfortable with content marketing, and above all, we want them to skyrocket their results in 2017. That's why we benchmarked and reviewed over 40 tools, all wrapped up in an easy to digest eBook!
Let's rock each step of the content marketing lifecycle
Because without a proper understanding and optimization of each phase of the content marketing lifecycle, your content marketing efforts will fail. Yes, creating great content is not enough to succeed anymore.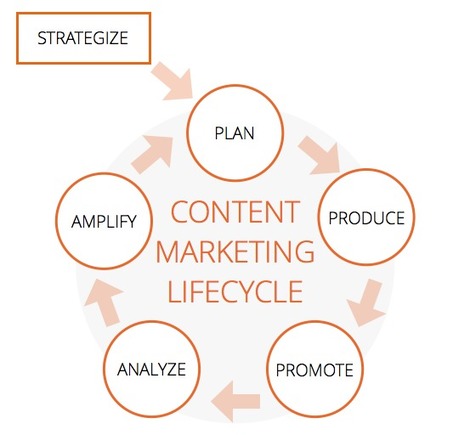 There's more to content marketing than just producing content. You should strategize, plan, produce, promote, analyze and amplify each piece of content you publish. You must master each one of these phases to be successful!
And of course, content marketing software have their specialties on each phase. To help you find out what technology to choose, we selected the best tools for every step of the content marketing lifecycle.
Pick the best software according to your needs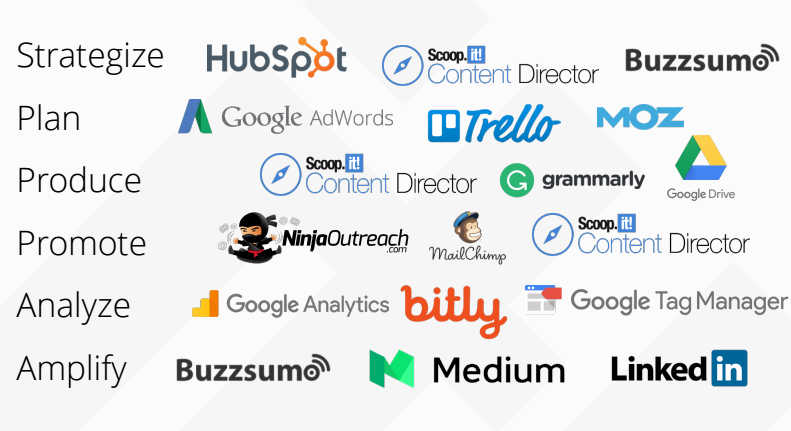 Choosing the right software will help you maximize your results and cut your workload in half. But what a tough job, considering all the resources you can find online. In our guide, you will find 40+ tools reviewed by our experts at Scoop.it. From marketing automation softwares to spell and grammar checkers, we cover a wide range of platforms. We wrote this eBook to help you find the tools that fit your needs the most, so you can generate more ROI for 2017.
So here it is! If you are tired of crawling the web to benchmark different content marketing tools, you are at the right place. Download our free eBook and start 2017 ahead of the pack!