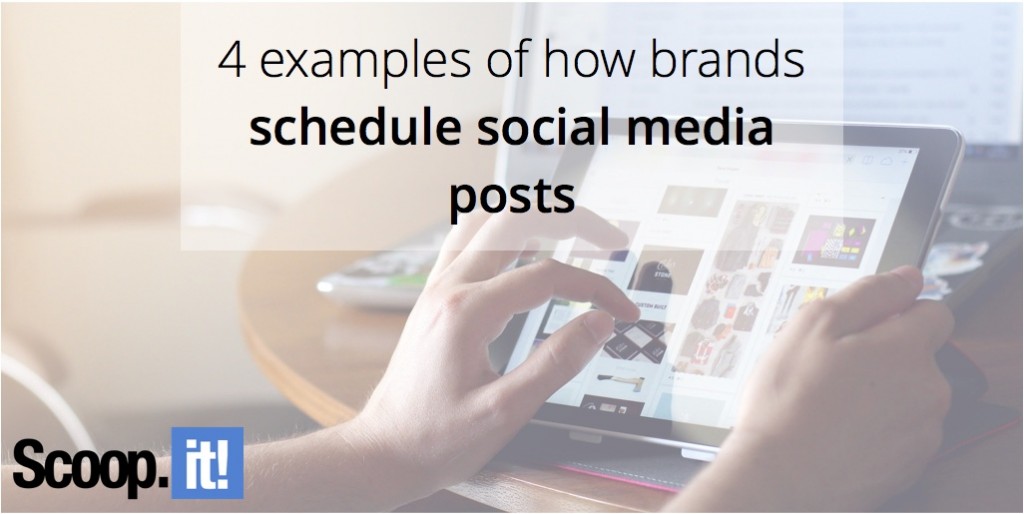 If you want more customers, you have to find them. The simple truth is that customers won't discover your business near as often as you want them to, so if you want to grow your business you have to go to them. In today's world, that means taking your business online to social media. Almost 20% of all time spent online is on social media, whether it's a desktop or mobile device. That's more time than it sounds like. The average user spends 50 minutes on Facebook, Instagram, and Facebook Messenger alone, according to Facebook's first quarter report in 2016.
Not only is there a large audience on social media that you can potentially convert to paying customers, but a social media presence also humanizes your company and can help brand your business as well as any logo designer can. However, scheduling social media posts can be a pain. You don't want to waste employee time by having them log-in to different social media accounts and publish posts one at a time. It's inefficient. Taking your employees away from work whenever it happens to be the best time to post on social media is silly when you should be posting on each social platform multiple times a day. It's far better to use a scheduling tool.
Here are 4 examples of how brands schedule social media posts: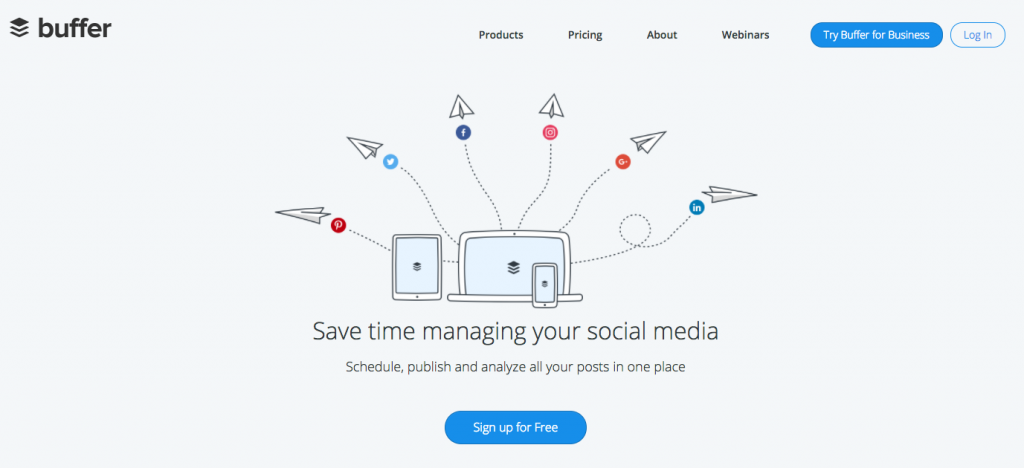 Simple and effective, Buffer is the starting point for any brand looking to schedule social media posts. It's free to schedule up to 10 posts at any one time and is compatible with the major platforms, including Facebook, Twitter, Instagram, Pinterest, LinkedIn, and Google+. With over 3 million users currently, Buffer is a popular option in the world of social media scheduling because out of all of the tools in this list, Buffer is the easiest to set up a regularly recurring schedule, allowing you to optimize when you post and repeatedly target your ideal customer. They also offer paid plans for more robust scheduling options and offer analytics to track the success of your individual posts. With a two-week free trial, Buffer is an easy choice for brands unsure of where to start when it comes to posting on social media.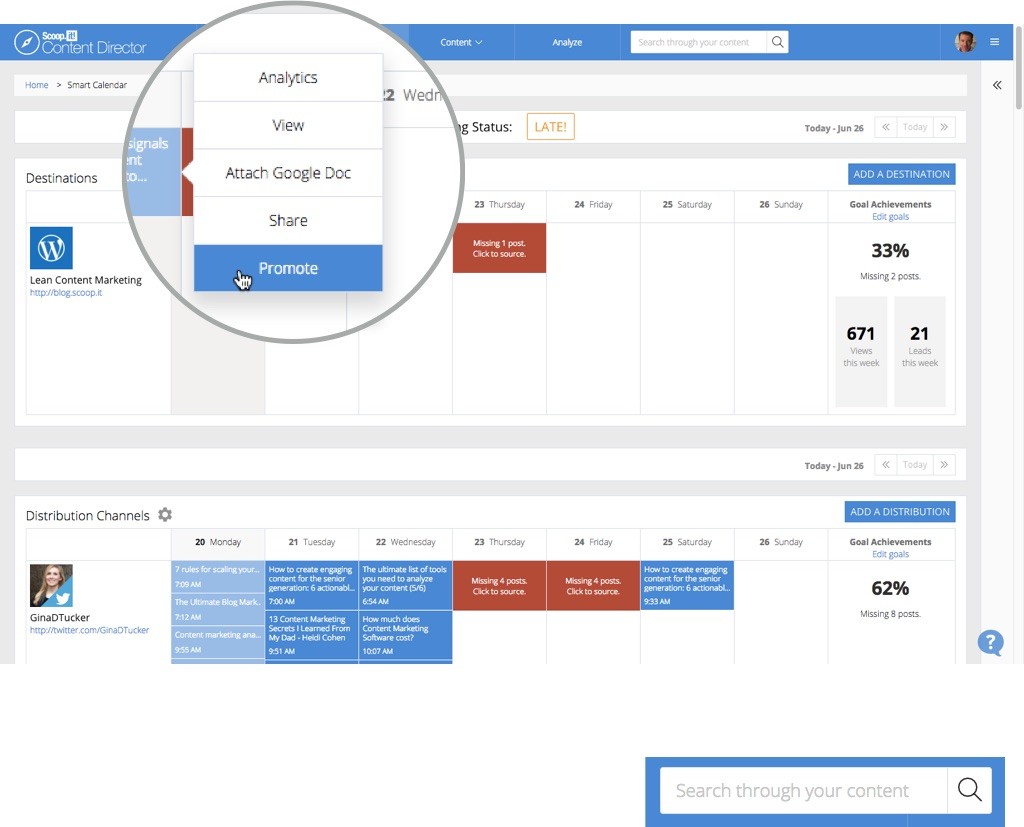 Scoop.it provides businesses with a unique level of convenience by acting as both a content curation and a publishing platform. Using big data technology, brands can search Scoop.it's web filters to find great content using just a handful of keywords. Then, businesses can customize posts they like by editing them, adding a caption with a favorite quote or takeaway, and after that, publish them directly to Facebook, LinkedIn, Twitter, and Google +. Scoop.it also offers a knowledge sharing platform to help team members engage with each other's findings on the content curation platform. As if this one-two punch wasn't enough, Scoop.it includes content marketing software that offers analytics on how each social media post performs, creating a well-rounded platform that can take care of all a brand's needs.
The best scheduling tool for those that want to stay in touch, Agorapulse helps companies schedule posts as well as keep track of their conversations with individual consumers. Compatible with Facebook, Instagram, Twitter, LinkedIn, and Google+, Agorapulse has a simple calendar tool that lets you set up a social media schedule and ensure that you post new content with timing that suits your audience. This service also gathers all consumer interactions into one place, so you can see who's talking about you and when, and never miss a comment. Not only does tool strengthen your connection with individual customers, but it will give you a better feel for how people react to your content. Agorapulse has a pricing tier starting at $49 a month, so it's not cheap, but it provides a robust communication tool that can make a real difference for your business.
Self-described as "the easiest way to schedule posts," Postcron lacks Buffer's robust schedule creator and Agorapulse's personalization, but makes up for it with convenience. Postcron is compatible with Facebook, LinkedIn, Twitter, Instagram, Google+, and Pinterest, and lets users post up to 1000 times via an Excel or Google Docs file. The service also offers greater customization with Facebook and lets you schedule posts for specific events or Facebook groups, as well as directly to the News Feed. To boost speed, Postcron lets brands watermark their images automatically and bulk upload their content to speed up the scheduling process. With nearly 3 million accounts and pricing starting at $14.99 a month, Postcron is both affordable and useful.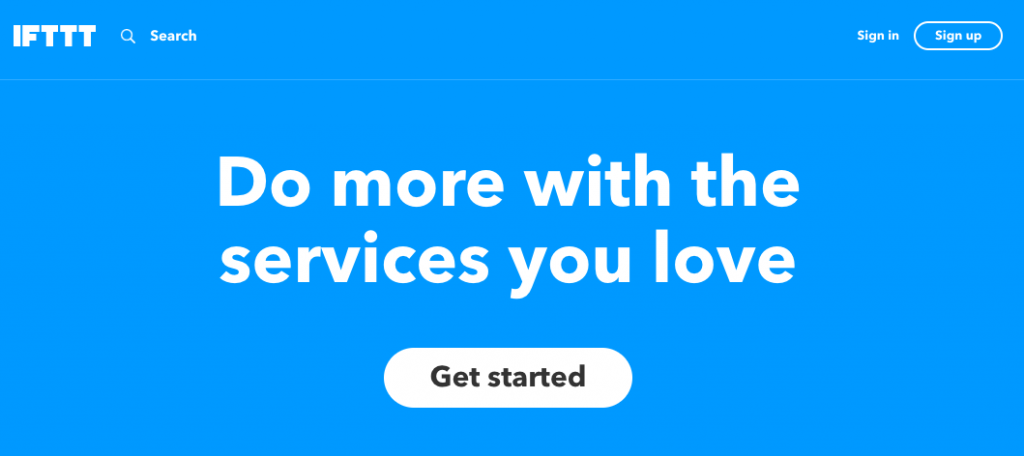 Short for "If This, Then That," IFTTT offers the most customization out of the tools on this list. In fact, IFTTT isn't even intended for scheduling social media posts. Instead, the app lets users create "recipes," in which different apps and pieces of software or hardware can communicate with each other and inform the other's behavior, based on the 'if this happens, then that will happen' scenario. In the context of scheduling social media posts, brands can do any number of things. When they post a new entry on their blog, they can send an automatic tweet about it, or you can automatically add any new private messages on Facebook to a Google sheet to track moments of contact. IFTTT has partnered with 367 different apps and tools, so the possibilities are near endless. Plus, it's free. IFTTT is a great choice for scheduling social media posts and beyond.
What tools do you use to schedule posts on social media? Leave a comment below!
If you want to get 30 effective techniques to master content marketing along with valuable insights from 10+ influencers like Mark Schaefer, Rebecca Lieb, Lee Odden, Jason Miller or Ian Cleary, download our free eBook now!
Image by Pexels