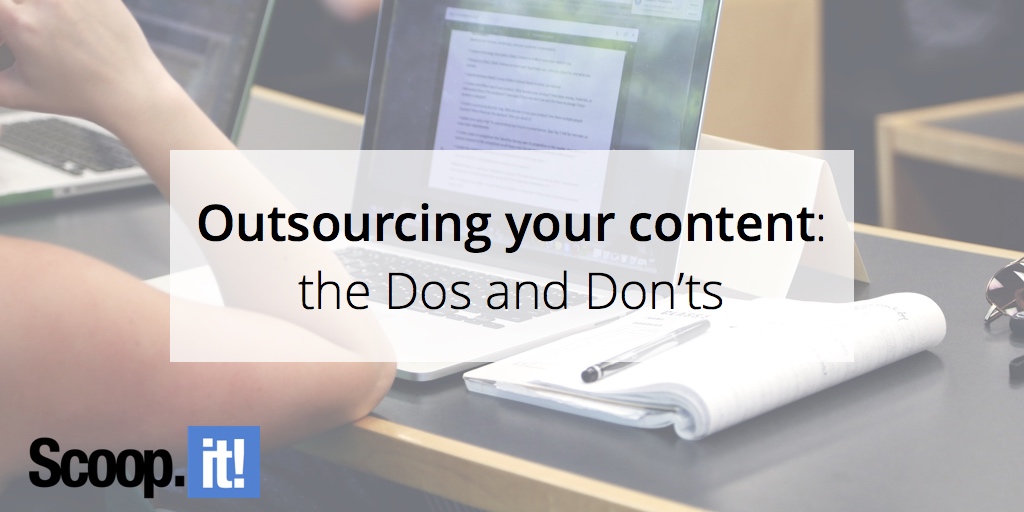 It's a phenomenon. Over 60% of businesses are now outsourcing their content to freelancers and agencies. This is probably a good move: content creation requires a particular set of skills, and it's often best to leave to those with expertise. At the same time, knowing how to outsource your content needs effectively remains an inexact science. For example, how do you know whether you need an agency or a freelancer? And how much is reasonable to pay? These are questions that need to be addressed, and in this short guide, I want to talk about how a business can intelligently address the question of outsourcing.
DO NOT lowball your creators
Once you've decided that you want to pay for a little extra help in the content department, it becomes really important to keep this rule in mind: you get what you pay for.
For a long time, the prevalent content strategy for outsourcers was to simply hire the cheapest writers you could find and churn out a dearth of dreck content. What these people found, however, is that users crave useful, informative stuff. Simply having quantity will not suffice. All this to say: an enterprise can pay whatever it wants for content, but let the buyer beware.
DO play the field
Image Credit: Pexels
Just because a business shouldn't lowball doesn't mean it shouldn't negotiate or try out a stable of writers before settling on its content team. Good content creators should be able to describe what ROI you will be getting from them, and should deliver on that value. It's also possible to find bargains, particularly with talented content maestros who are just starting out.
Ask for content samples from prospectives and see whether their writing style jives with your vision, and see how well they can respond to critiques.
DO NOT outsource without understanding your brand
Businesses that ignore this tip run the risk of wasting a bunch of money. A business should have its brand defined before outsourcing its content, and will hopefully be able to provide its content creators with a style guide. Without this sort of self-knowledge, the tone of its content will be chaotic—basically whatever enters the head of whatever freelancer or agency it has partnered with. This will give the impression of a weak brand, if it leaves an impression at all. 
Outsourcing doesn't mean a business should compromise on a unified voice and tone. In fact, it only makes defining the brand even more crucial.
DO understand your needs
Every business has different content needs, and therefore, different best practices outsourcing its content. Are you a single proprietorship or a larger enterprise? If the former, you should definitely look to hiring one to two freelancers on a semi-regular basis to meet your needs. If the latter, a proven agency may be the way to go. 
It's also important for a business to know what its expectations are and communicate that clearly to whomever you outsource your content. One advantage of in-house work is that generally these people will inherently understand the vision that a company has for its content. This is not a given with freelancers or agencies. 
Do you want to focus on video content that you hope to go viral to draw attention to your business? Or do you want to focus on blog content that engages a wide audience to draw leads in? The answers to this question (or even not knowing the answer) will help dictate your budget, who you should work with, and all other kinds of questions
If you want to get 30 effective techniques to master content marketing along with valuable insights from 10+ influencers like Mark Schaefer, Rebecca Lieb, Lee Odden, Jason Miller or Ian Cleary, download our free eBook now!
Image by StartupStockPhotos