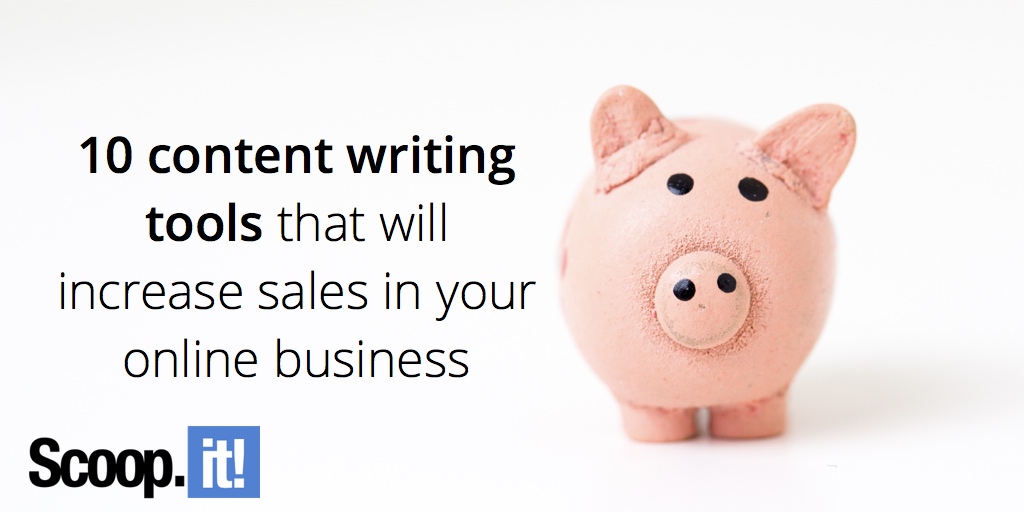 In our modern world, online businesses flourish like never before. Nowadays, a successful online-business may be conceived from the comfort of your home using only your mind, a PC, and an Internet connection. There are unlimited possibilities regarding online business.
Most businesses are founded on sales. Therefore, the chase for profits and revenues is extreme.  An online business needs sales in order to blossom, so a sales funnel is needed. A sales funnel is the "yellow brick road" that your clients will follow in order to buy your products. If your free content offers valuable insights, people will be more eager to buy your products. So, as we can see, valuable content is what generates customers.
Before turning our attention to the content writing tools, we will show you a few tricks which you may use to boost your online sales:
Make sure that you offer a money-back guarantee
Most of the times, people avoid buying certain products because they are not sure about their quality.They don't want to throw their money out of the window, so, many will refuse your offer right from the start.
There is a solution for this, and that is a guarantee that anyone who buys your product and dislikes it may get his money back. This will be enough to convince most people to give your product a chance.
Offer only a few choices
Most businesses think that by offering a larger amount of products, their sales will rise. This may somehow be true, but not all the time. There are many cases in which, by offering a great variety of choices, you are only confusing your clients, and this confusion may turn into lost sales.
So, instead of offering lots of products, you should focus only on increasing the quality of a few. Keep in mind that by increasing the number of choices, you are only making everything more complicated for your clients. So, keep it simple!
Make your checkout process quick and easy
Most products are abandoned in shopping carts. And the only reason for this is because the checkout process is so complicated and time-consuming that most customers decide to buy them from somewhere else. In order to increase your sales, make sure that the checkout process is user-friendly. You can't imagine how this insignificant change will increase your overall sales.
As we said in the beginning, the quality of your content is what makes people buy your products. There is a multitude of tools of different kinds that may aid your business in creating valuable content. These tools, if used intelligently, may increase your business sales exponentially. So, let's take a closer look at 10 of the most valuable content writing tools that may change your business forever.
10 valuable content writing tools

Contentideator is a headline generator which could prove to be relevant for your business. Its role is not only to come up with ideas for headlines, but for content as well. It is extremely easy-to-use. Just enter your keyword in the search bar, press submit, and get the results in a matter of seconds. This tool can be used whenever you feel uninspired.
This is a useful tool that helps you see how well a text is written. The software classifies all the mistakes that are found in different categories. Therefore, it makes it much easier for you to correct them. It has an interesting feature that shows you how readable a text is by giving it a grade. You can see an example in the picture below.
Grammarly is a great tool in case you want to learn how to write correctly. In order to start using it, you must create a free account. After doing that, you may copy-paste your text or upload a full document. Either way, Grammarly will go through your text and find most of your grammatical mistakes.
The disadvantage of this tool is that if you don't have a subscription, it will only show you the common grammar mistakes. Advanced mistakes can be seen only if you pay for it. Even so, I'd say that the price is worth it because it helps with your content and with your English too.
Evernote it's a great tool that can help you keep track of your progress while also giving you ways of organizing for a better content. Evernote is a personal memo book that can be accessed from any device. This tool gives you a lot of options like saving content for later, making notes, reminders, and so on.
You may use Evernote as a content writing tool. It gives you the option to compose posts and edit them after as well, but I would use it to plan my content creation, distribution, and marketing strategies and lay them all in one place.
Canva is a great tool for those interested in creating their own designs. Amazing custom images may be created using this tool in just a few minutes. You may easily create a canvas and add text, pictures or different shapes to it, while it's very easy to edit everything from changing colors to re-sizing.The best part is that it contains a search engine which lets you find any particular images or shapes.
Thinglink is a tool that gives you the option to create interactive content. Everyone loves interactive things.It's fun and it may be used to increase your blog popularity. The type of interactive content that can be created with Thinglink is clickable images. An example of a clickable picture can be seen below.
Essay Geeks is a unique essay writing service. If you are interested to obtain unique and valuable content, this service is what you are looking for. It offers you well-researched content that may be used to increase your blog's reputation and reach. The content is always delivered on time while the quality will never disappoint you.
If you are not living under a rock, you should know by now what a meme is. Normally, it is a picture with a large short text on it that represents a certain popular action or event.
Quickmeme can be used to create memes in minutes. Memes are visual; therefore it's an easy way to send a message or to display an emotion.  The best part of a meme is that it's really entertaining. Most blogs that use them seem to improve their reach and popularity.
A slideshow can really improve your blog content. You will never be able to embed a PowerPoint presentation into your post. Therefore, Haiku Deck is here to help you create an amazing slideshow in just a few minutes. Haiku Deck has a large library from where you can choose background images for each of your slide. Once your slideshow is created, you can download it as a PDF and embed it into your posts.
When you are distracted, your focus drops. As a result, your writing speed drops as well. In case noise has a negative impact on your focus, there is a solution for this. Rainymoodis the app that plays a continuous sound of rain. For most people, rain is the perfect "noise" that helps them concentrate. Nature sounds have been proven to increase human's productivity, so make sure that you give this app a shot.
Takeaways
By using these digital tools, your productivity and performance will grow for sure. Learning how to use them efficiently will help you turn your business into a real success. This new era brings with it so many interesting and worthy tools that may ease your work while boosting your sales. Therefore, be smart and use them!
And if you need help choosing the best software to skyrocket your content marketing results for 2017, download our free guide with over 44 tools reviewed!
Image by Fabian Blank