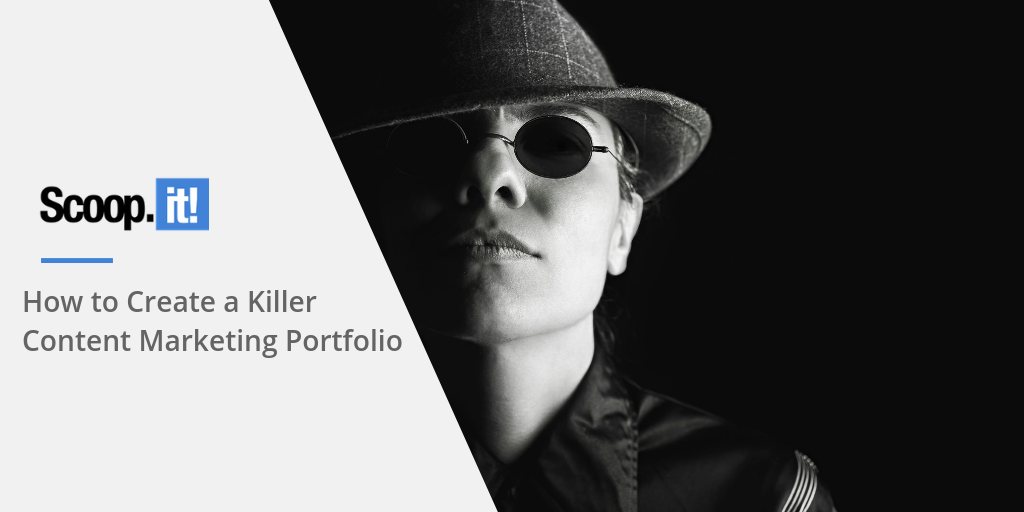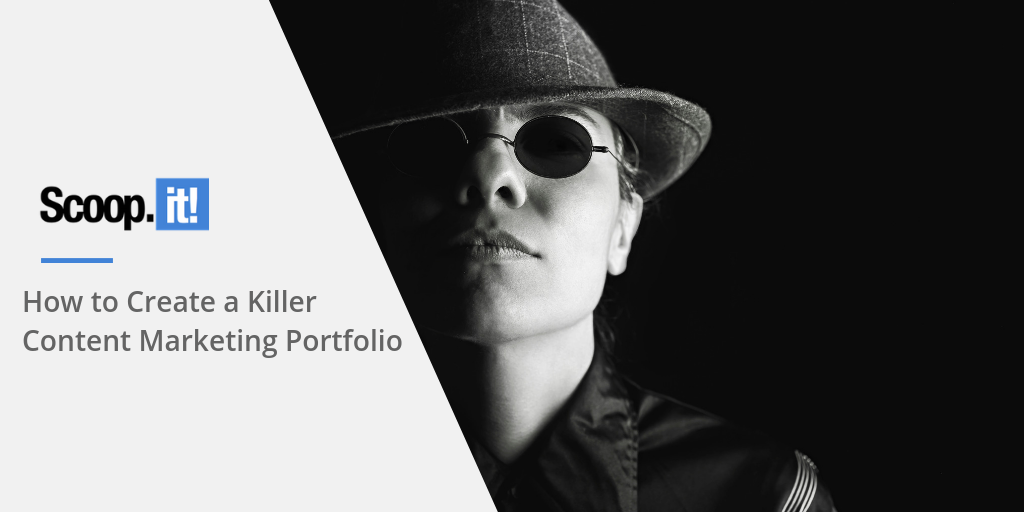 As any successful content marketer knows, the key to building a business and remaining profitable is to regularly onboard new clients. As part of this onboarding process, you have to show prospective clients that you're worth being hired. And with the right portfolio, you can do just that.
The Purpose and Utility of a Portfolio
Portfolios are often used in creative fields like graphic design, architecture, or art. But they can also be used in more traditional fields, such as marketing. As a content marketer, a portfolio can set you apart and give you a chance to reach more prospective clients and show them you're worthy of being considered for their projects.
Control. For starters, a portfolio gives you control over your own story. It allows you to tell your professional narrative in a way that highlights your skills, talents, strengths, and values. In essence, it gives you the authorship over your personal brand (as opposed to your competitors or third-party resources).
Credibility. "The biggest benefit I've found from building a professional portfolio is gaining credibility," entrepreneur Frances McIntosh writes. "A portfolio allows others to see your work, what you're capable of and what your strengths are. This helps others see how you fit in their vision, company or product. It also shows that you are multidimensional and that you are objective, motivated and inspirational." In a world where you're directly competing with thousands of other "experts," a portfolio can level the playing field and help clients see you as a credible resource for their content marketing needs.
Creativity. A portfolio can be a creative work in and of itself. The way you organize, format, and structure your portfolio will communicate your attention to detail to prospective clients and show them your creative side.
Context. Sometimes clients aren't quite sure if you'd be a good fit for their project. Sure, they can visit your website and read a little blurb about who you are, but they want to see some of your work. Examples of your past content marketing projects provide context they can use to make informed decisions.
Each content marketer will extract unique value from a portfolio, but the benefits are clear. Proceeding for too long without a portfolio will put you at a disadvantage.
5 Tips for Developing a Killer Portfolio
The word "portfolio" means different things to different people. But regardless of how you specifically go about designing and developing yours, you'll find the following tips and tricks helpful:
1. Figure Out What People Want to See
Don't make the mistake of putting every last piece of content you have into your portfolio. Not only will you overwhelm people, but you'll also risk watering down your message.
A portfolio isn't necessarily a place for your best work. It's a place for the projects your audience wants to see. Instead of just throwing everything into a template and tying a bow on it, think about your goals.
"Are you using your portfolio to enhance your resume? Then the work should support the qualifications you've listed elsewhere in your application," content marketer Aja Frost writes. "Are you using it to draw in new clients? Focus on the projects related to the sorts of clients you want to work with. Are you using it to establish yourself as a leader in your field? Show off your highest-brow work or the stuff that's gotten you the most attention."
If you're unsure of what your audience wants to see, don't be afraid to ask prospective clients. Inquire about what they're looking for in a content marketer and then figure out how you can structure your portfolio to accommodate these needs.
2. Keep it Clean and Concise
Your portfolio may be a place for your content, but the design and layout also speak volumes about the type of professional you are.
In today's day and age, clients want simple and concise. Minimalism is in, and your portfolio should embody some of these clean design principles. Use crisp visuals, plenty of white space, and simple color schemes with just a couple of colors. (Here are some examples.)
3. Consider Multiple Formats
An online portfolio is a given these days. But don't discount the value of also having a physical print portfolio that you can share and hand out when meeting prospective clients in person. A short-run saddle stitched book can be designed and printed for just a few dollars and gives you an extremely professional resource to show off your work.
4. Integrate Social Proof
You're likely familiar with the role of social proof and trust signals in web design and marketing, but are you using it within your portfolio?
While some people limit their portfolios strictly to projects, there's something to be said for integrating things like customer reviews, testimonials, ratings, awards, and recognitions. In doing so, you get the chance to further enhance the perception of your work and show prospective clients how satisfied others are with your work.
5. Be Strategic With Distribution
Building a content marketing portfolio is just the start. Once you have a portfolio, you have to find ways to put it in front of the people who matter. A distribution strategy will take you a long way. Examples of places to publish your portfolio include:
Your website and blog
LinkedIn
Facebook
SlideShare
Reddit
Medium
Landing pages
Author profiles on publishing platforms
Etc.
If you're building an email marketing list – and you should be – this can also be a good resource for mass distribution of your portfolio every few months. Just make sure you have a purpose for sending it out. For example, you may include it alongside an email that discusses some of the new content writing services you've added.
Start Earning More Clients
A portfolio shouldn't be your only client acquisition strategy, but it's certainly a helpful resource to have available at your disposal. By focusing on the details of your portfolio – from its design and content to formatting and distribution – you can enjoy even greater results. Get started today!