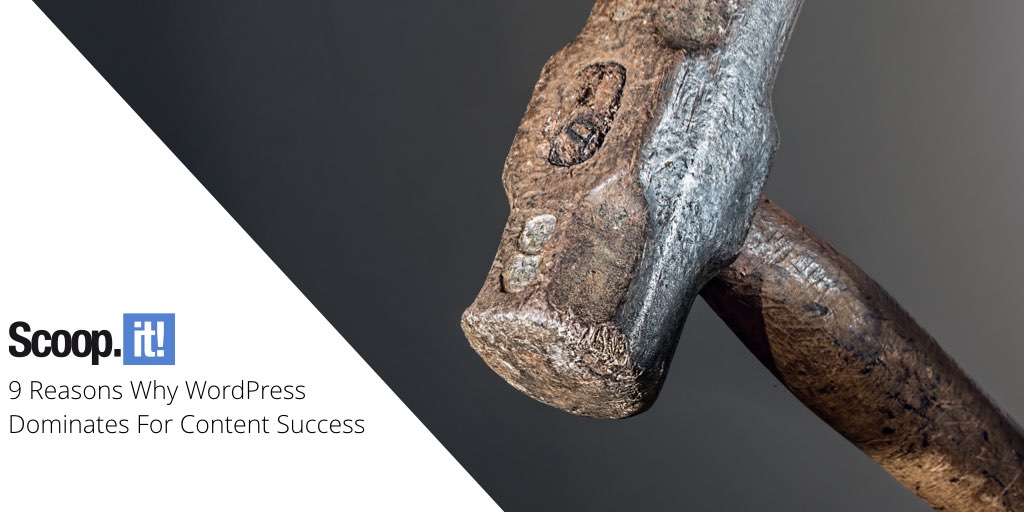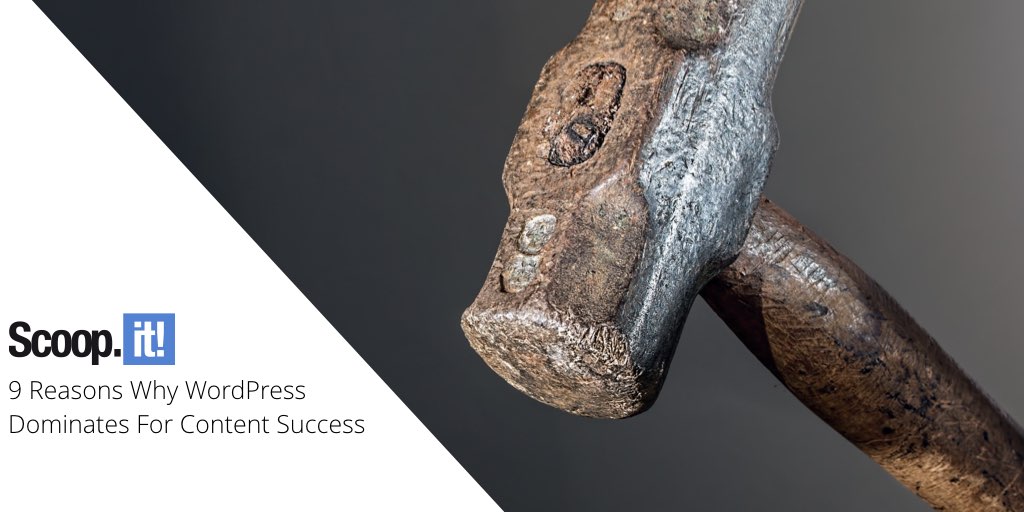 When it comes to picking the best content management system (CMS) and website platform, you can't ignore content marketing potential.
After all, 79% of B2C content marketers agree that content marketing increases audience engagement. And 65% report that it increases leads.
There are many options to choose from when selecting your CMS and creating a website these days. But, WordPress backs the most features out of the box for stellar content success.
WordPress powers over 32% of all websites (that's over 60 million) on the internet and with good reason. Thanks to its powerful flexibility and adaptability, WordPress is consistently named one of the best blogging platforms on the market.
Here are eight reasons why WordPress dominates the market.
1. Endless Customization
The best CMS platform is one that is highly customizable so that you can add any feature you want and create more advanced websites. And WordPress is the most customizable platform on the market, thanks to its open source code, content collaboration tools, implementation with all kinds of hosting options, and thousands of plugins and themes.
WordPress currently offers over 54,000 plugins. In comparison, Drupal offers about 42,000 but only about 9,000 that are stable and supported. Joomla currently only has around 8,000 plugins.
Plus, these numbers are just the official extension directories and do not include any third-party offerings.
WordPress provides you the flexibility to sync it with any of your other favorite content marketing tools to enhance your content, such as:
Many Chrome extensions also work with WordPress to improve your content. For example, the Grammarly Chrome extension integrates with WordPress to edit your content with ease.
2. Seamless Knowledge Base Integration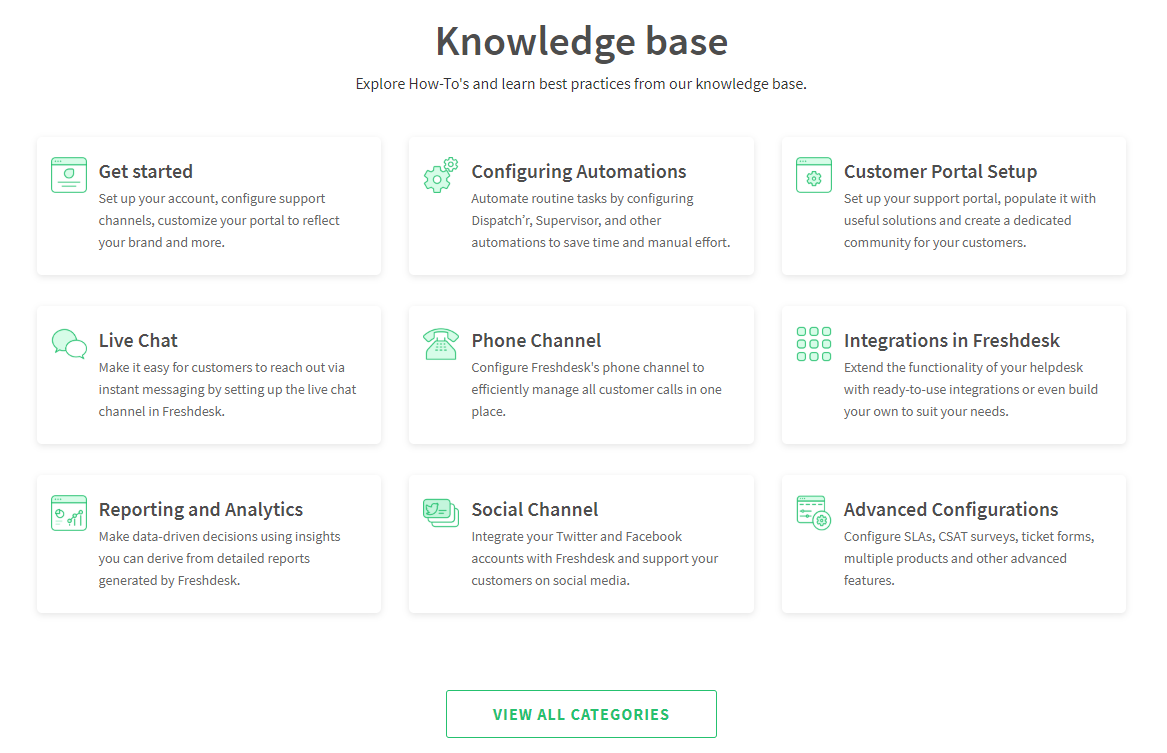 Another strength of WordPress is its smooth integration with knowledge base software, as shown above. You can use this ability to produce tons of content around your product, service, or tool.
For example, knowledge base software can support the creation and centralization of answers to the most commonly asked customer questions. It can also embed meta tags and titles, and help you structure your content for improved SEO and audience readability.  
Want to create your own knowledge base rather than integrating one? WordPress can help with that as well. There is a WP Knowledgebase plugin you can use to create and customize your knowledge base in minutes.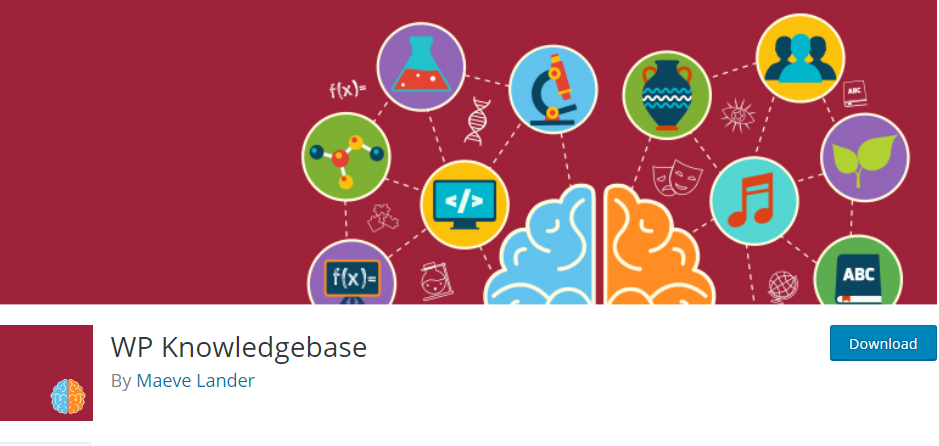 3. Seamless Video and Audio Integration
Video content is overtaking the market. In fact, predictions claim that 82% of all Internet traffic will be video by 2021.
While WordPress originally began as a blogging platform, its functionality has grown over time. Thanks to the WYSIWYG Visual Editor, you can easily embed video and audio content into your WordPress site.

Plus, WordPress offers multiple plugin options to further customize and enhance its visual content editor. Whether you want to grow your blog traffic, create a million dollar ecommerce site with video development, or share your podcast with seamless integration, WordPress' video integration capability can help you get there.
For example, using the WonderPlugin Video Embed tool, you can simply paste video links from multiple formats and sites and let the tool do the heavy lifting: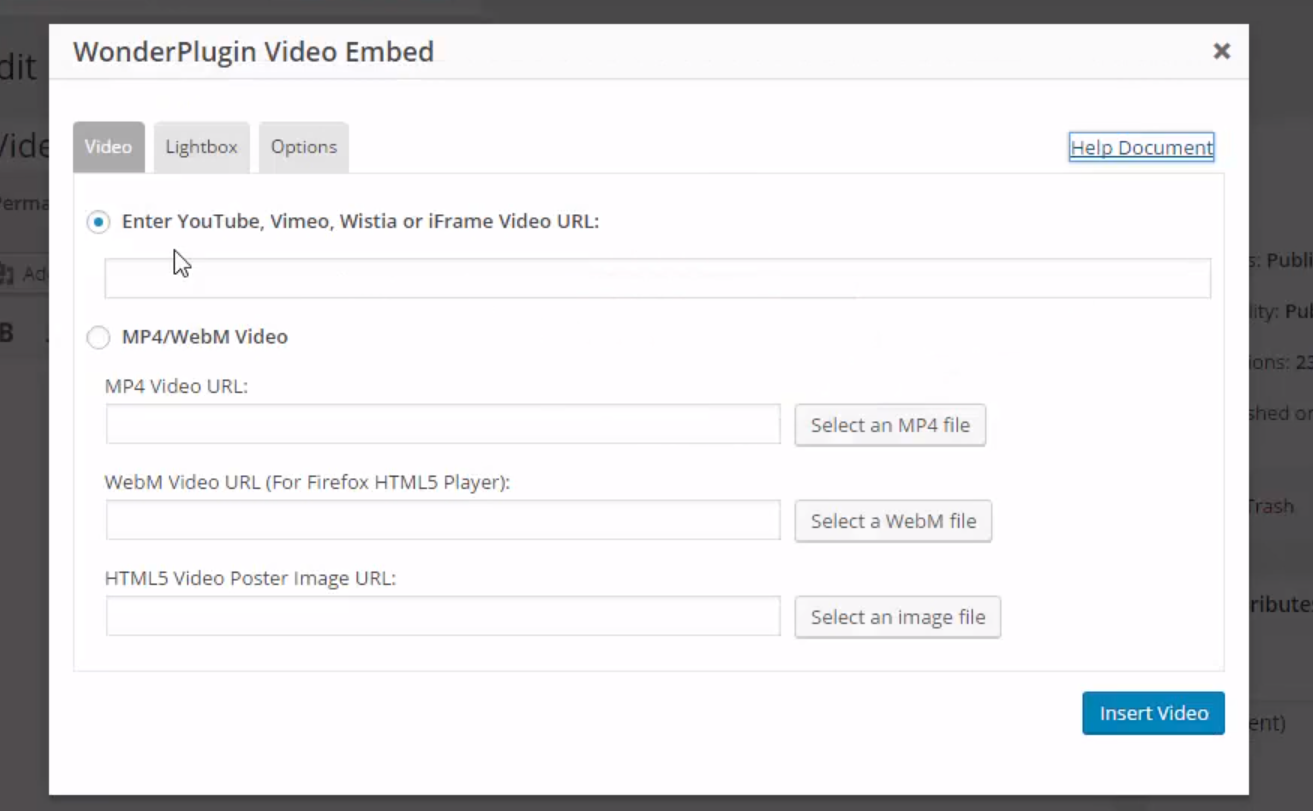 In addition, using a WordPress ecommerce plugin, you can extend your site's functionality and sell across multiple platforms like Amazon, eBay, Facebook, Pinterest, and more. Additionally, if your ecommerce business needs a more advanced tools at checkout to close sales, simply extend your WordPress website with endless customization options.
4. Speedy Creation and Publishing Capability
When it comes to content, there is no question that quality is more important than quantity. That being said, if your content is infrequent it's much harder to drive repeat customers and grow a loyal following.
Thankfully, WordPress supports the creation and publishing on frequent content in the following ways:
A basic text editor.

 If you can create text using Microsoft Word or Google Docs, you can create it using WordPress, with no knowledge of code required.

Page builders.

 When you want to move past simple text, page builders

 help you build even more complicated designs. Again without needing to know a single line of code.

A powerful editor.

 WordPress enables content formatting, as well as the publishing new posts and pages with its built-in editor

.

Taxonomy options.

 As you create more content, it becomes more important to organize it in a way that is searchable by bots and humans alike. WordPress enables you to create categories, assign tags to your articles, and build hierarchies to group your content

.
WordPress also allows you to easily monetize your content by adding affiliate links. Affiliate plugins can cloak your regular text links for affiliate links so that you can make money from your blog content.
5
. Enhanced User Experience
If you don't optimize your content for the best user experience, people will simply bounce. The good news is that better user experience (UX) design can increase your conversion rates by 4x. And WordPress offers all the tools you need to offer a topline user experience.
The thousands of themes are ideal for creating websites that support easy browsing and usability. Plus, WordPress' easy customization allows you to add non-intrusive call-to-actions (CTAs) and subscription boxes. So that you can convert your audience without killing their experience.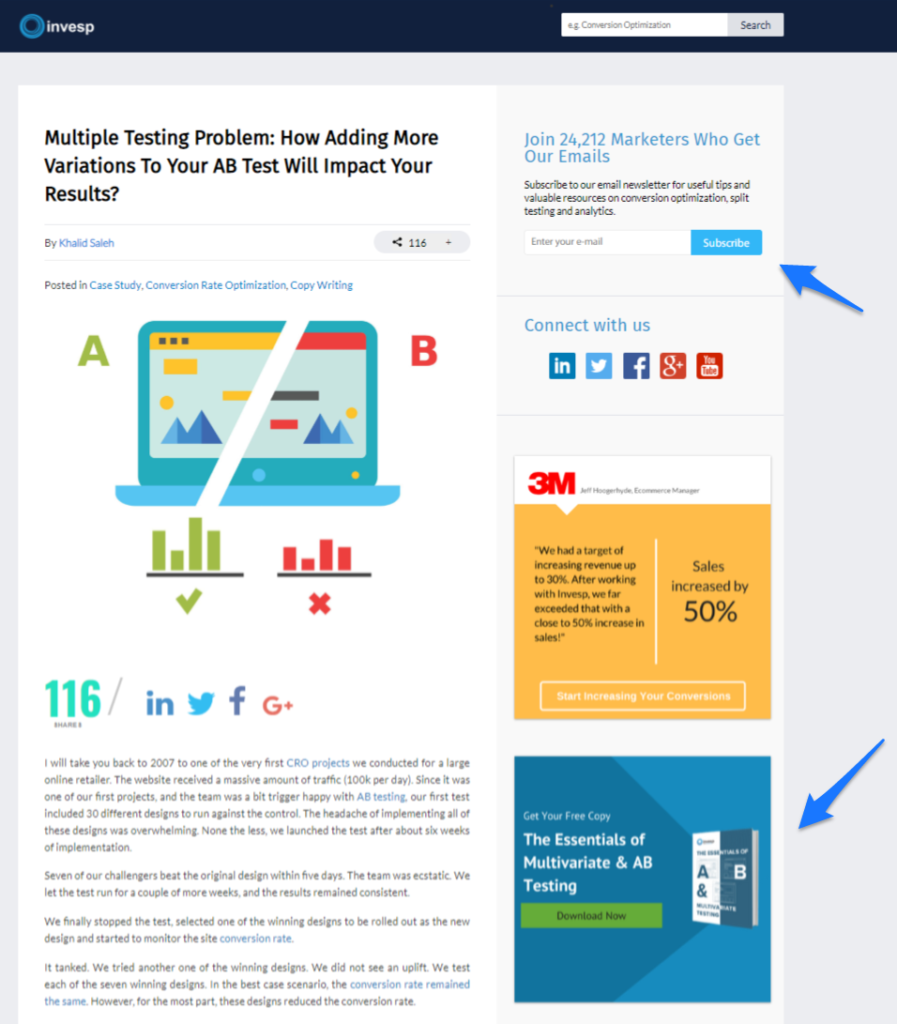 WordPress even supports accessibility for peoples with physical or sensory impairments. Plus, it offers translations for up to 180 different locales. So no matter what language your readers speak, you can provide a translated version for them.
You can also use one of the many WordPress plugins, such as Polylang or Weglot to create a multilingual site.
6. Complete Design Flexibility
The WordPress Customizer allows you to easily tweak your site, change headings, colors, and other aspects with the click of a button or the drag of your mouse.
Considering the importance of design in content success, this is invaluable for content creators. For example, check out these design trends for 2019:
Vivid color

Typographic focal points

Futuristic influences

Light and dark color schemes

Complex gradients and duotones

Color minimalism

Hand-drawn illustrations

Genuine stock photos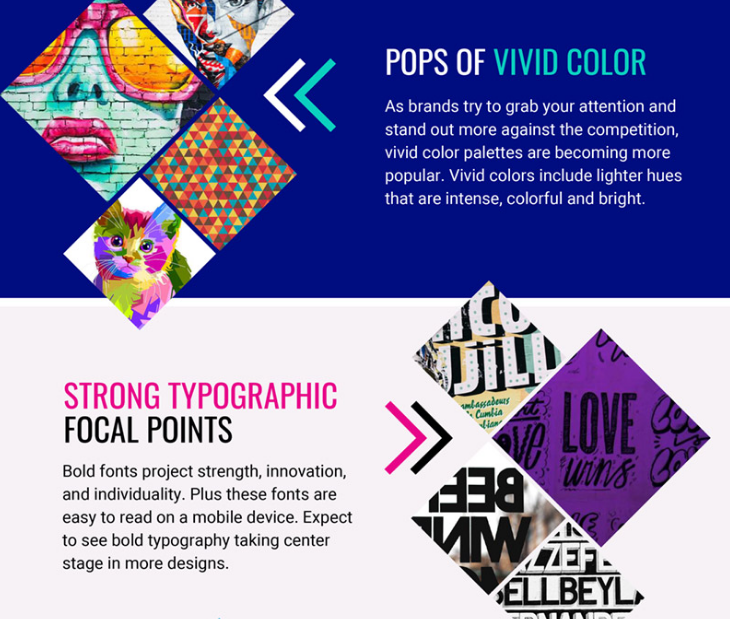 The WordPress Customizer allows you to easily embed, enhance, and change visuals to keep up with changing trends. For example, you can include the above trends in your background header, feature images, and other site widgets.
You can further optimize your design by creating a personalized experience that clearly represents what you have to offer in a clean, appealing layout, using one thousand of mobile-friendly themes.
Their responsive design ensures that whenever you change your design, it's still completely navigable on your audiences' phones.
 What if you need to support multiple languages?
The WordPress multisite option allows you to customize the design aspects of all sites at once, such as if you decide to upgrade or change the theme.
7. Multiple Support Options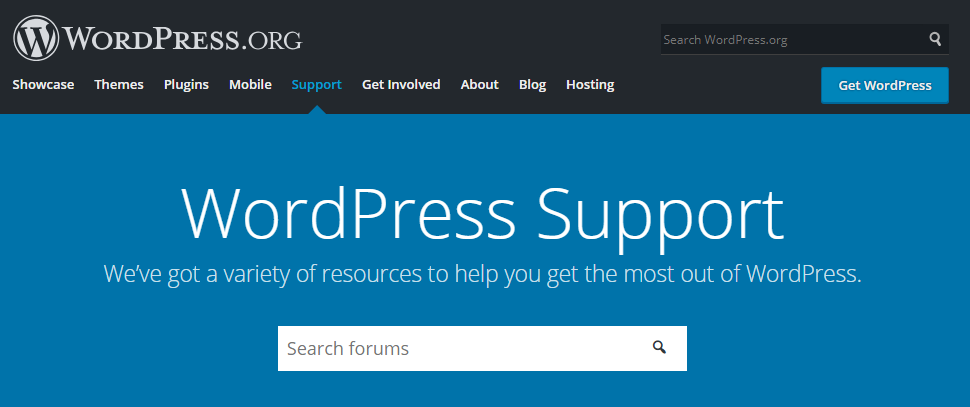 As we discussed above, WordPress is the largest and most popular website platform and CMS. This popularity means there is a large, active WordPress community. People are constantly updating plugins and creating new ones.
Plus, there are regular updates and patches being released to enhance the platform. WordPress blogs, tutorials, support forums and walk through videos can be found across the internet.
The bottom line is that there countless support options no matter what you're looking for.
8. SEO Friendly Functionality
With pages that rank at the top of Google receiving 36.4% of search traffic, your SEO strategy needs to be top notch. WordPress helps support this with an easy to crawl framework that appeals to search engines.
The platform also supports further on-page optimization with plugins such as Yoast and All in One SEO. Even if you don't understand SEO, these plugins can offer recommendations to help you optimize your content.
Another SEO consideration is site load speed. There have been some complaints that WordPress can tank your speed if you install too many plugins. But with a little optimization, it's possible to achieve page load times under one second.
Here are some other ways WordPress helps you modify your content for SEO: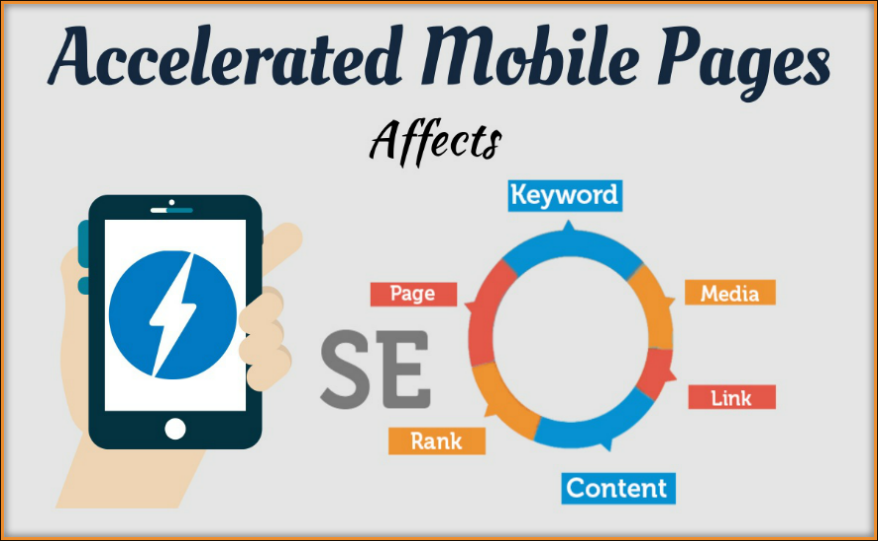 9. Content Curation
Content is getting harder and harder to develop. More and more words, more and more tactics.
That's why content curation exists and can be very viable for many businesses. And when it comes to WordPress, content curation can be your best friend.
Using Scoopt.it and WordPress, you can quickly build a profile of curated content around the topics that interest you or pertain to your business: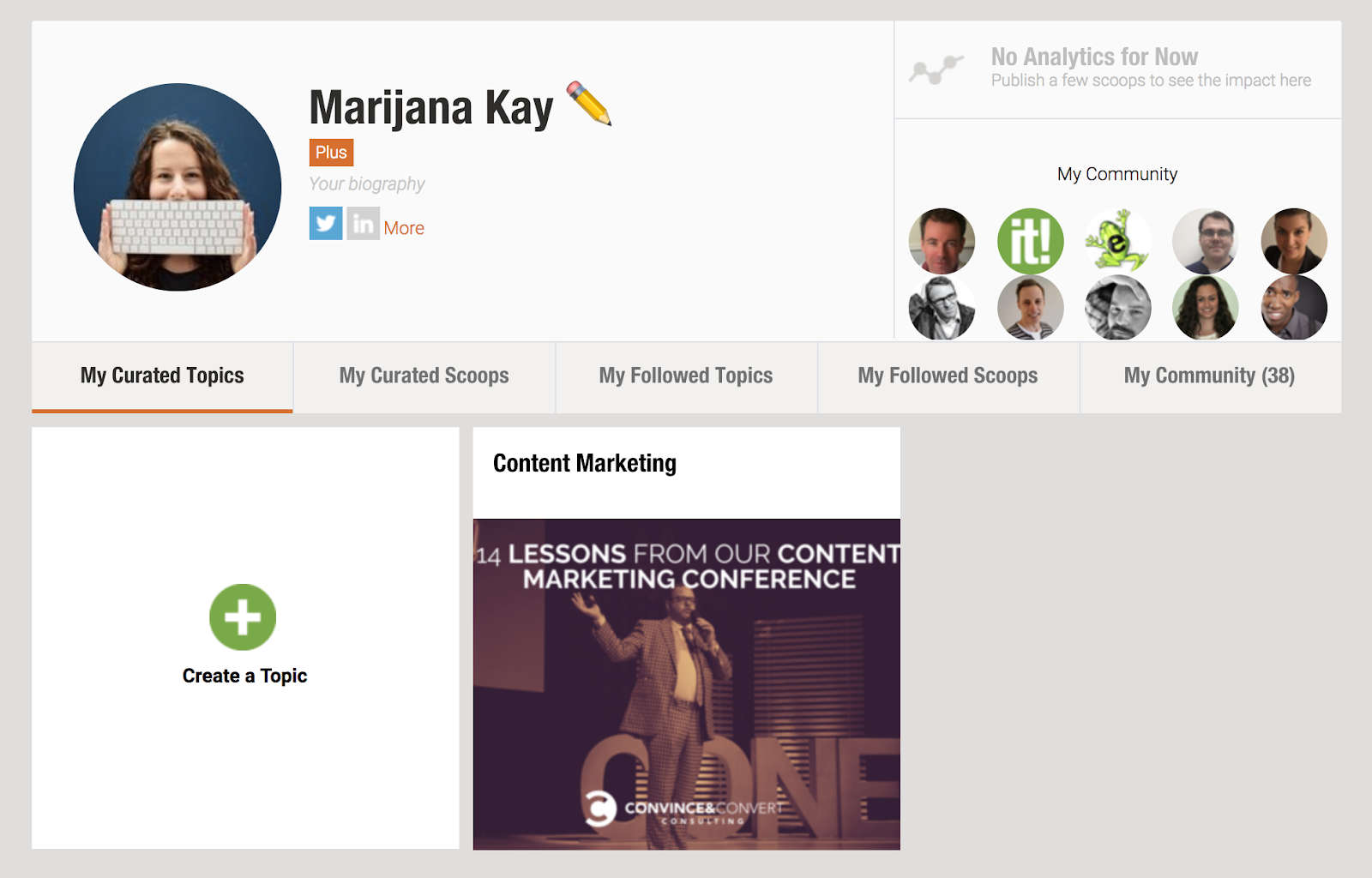 From there, you can directly embed your curated content onto any page of your WordPress site by copy and pasting the code: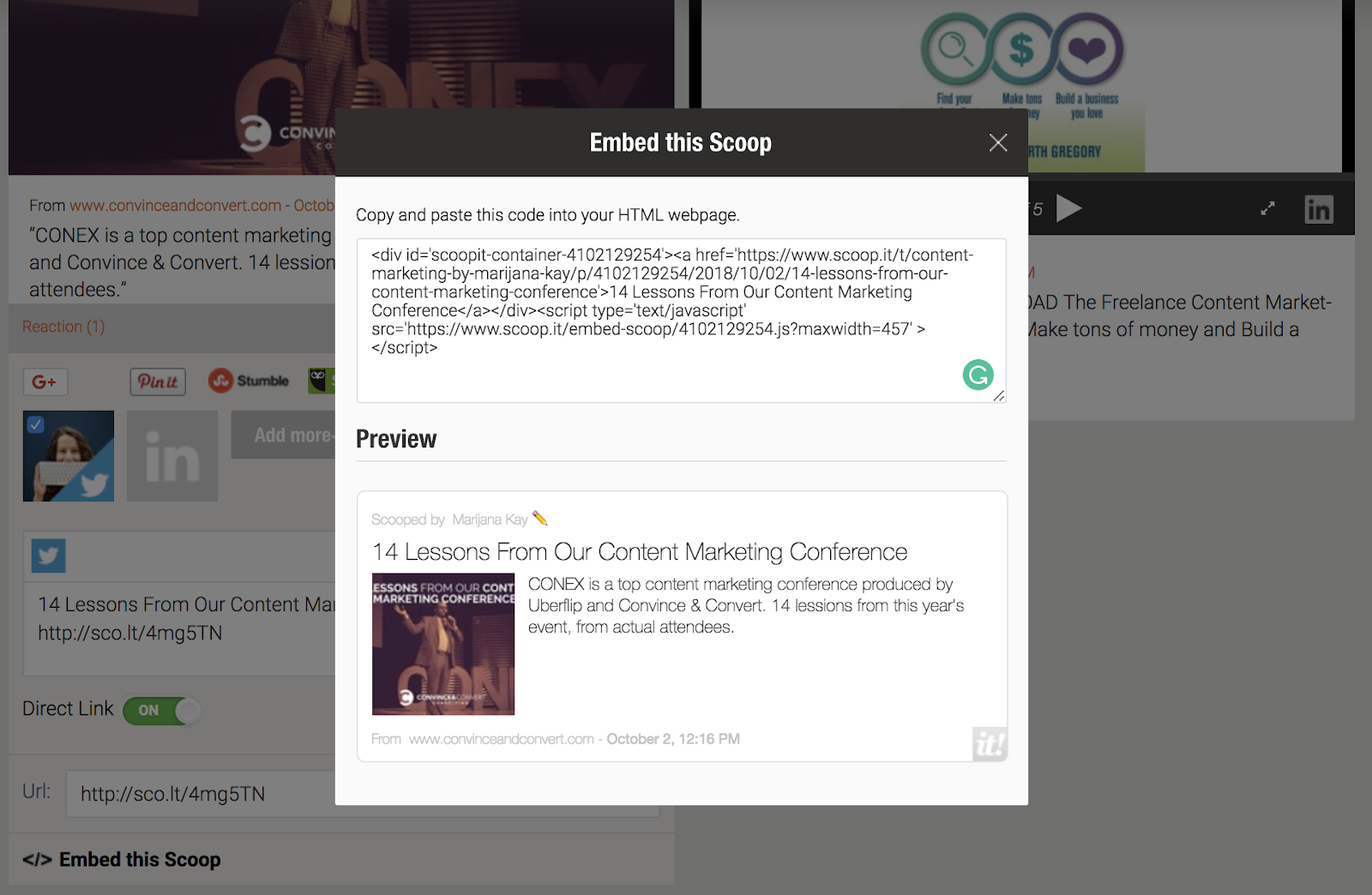 It's that simple.
Want to set this up today? Here are four different ways you can integrate Scoop.it with WordPress to start curating content in minutes.
Conclusion
Whether you're using WordPress as a blogging platform, a forum, an ecommerce store, or something else, its many strengths make it the ideal solution for content creation and management.
Between WordPress' out of the box features and thousands of plugins, it offers endless customization, personalization and design capability. Add in the thousands of theme offerings and the WordPress Customizer, and you can easily modify your content without any knowledge of code.
Knowledge base integration and video integration enhance WordPress further, enabling you to efficiently create visual and useful content your audience will value. Further options such as multisite and multiple language options allow you to reach even more people with your content without duplicating effort.
SEO friendly functionality and endless support options make WordPress even more powerful, ensuring the success of your content strategy.