Imagine you have grand plans to open your own coffee company. But how are you going to deal with the sea of fierce competitors such as Starbucks and chains like McDonald's that have been selling coffee for years and have millions of loyal customers?
This was the issue that Death Wish Coffee, a company based in Saratoga Springs, NY, faced back in 2012. This brand claims to sell the world's strongest coffee, and the seriousness of this statement is supported by the angry-looking skull on the company's logo.
Surely, at first, the company had a tough time getting on the same level with well-known coffee brands in America, up until Death Wish Coffee managed to get its ad shown during the Super Bowl.
Since then, the company's revenue skyrocketed, as Death Wish Coffee managed to make $2,083 a minute after the Super Bowl ad aired, and the company managed to grow by 200% in just one year.
But even though a large portion of the company's success happened because of this ad, you cannot attribute all its popularity to it. Death Wish Coffee also did lot of work with influencers, including such platforms like BuzzFeed, who tried and promoted their product:
Apart from that, the company is selling its own merchandise in addition to running a blog about coffee facts and sharing coffee-themed memes on Instagram, where the company has more than 260,000 followers: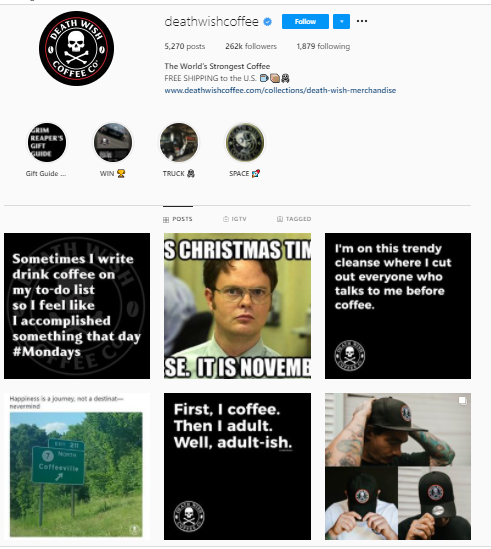 Image credit: Instagram
There are three words that describe the success of Death Wish Coffee – smart online branding. This company is a great example of how a smart and efficient approach to building an online brand looks like.
So, if you're a small business owner and you find yourself in the same shoes that Death Wish Coffee once was, we want to share with you a few useful growth tips that will help you build a successful online brand.
1. Optimize Your Presence on All Channels
The first step you need to make on your journey to a successful online brand is to make sure that you are consistent on all the channels you will use for your branding strategy.
To achieve this consistency, start by preparing your press kit that should contain the following elements:
logos in PNG format

company backgrounder

bio of your business

bios of your management

facts about your company, company values

press releases

contact information
Also, make sure that you prepare your brand's mission statement. For example, if your business is a foreign language school helping children with special needs learn French, then your mission should clearly represent your goal and your target audience, which would differentiate you from other similar businesses.
Next, develop a content marketing strategy for each of the channels you'll be using for branding purposes. For instance, Death Wish Coffee uses its Instagram for posting memes and engaging with their audience, while their YouTube channel is mostly focused on marketing videos and podcasts.
So, decide what would work for your small business based on the types of content that work well for your audience already. To find out this information, visit the Analytics tab for the social platform of your choice and check out the engagement for every post: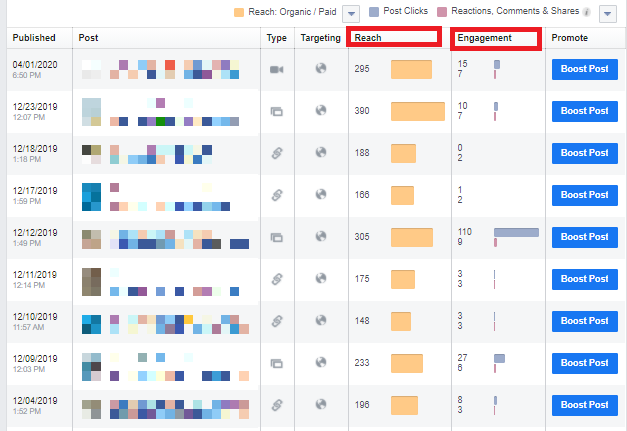 This information will give you ideas, which content to use for each of the platforms to consistently represent your brand.
2. Take Advantage of Partnerships
One of the approaches to online branding that helped Death Wish Company grow so fast was influencer marketing. On YouTube, you can find many videos of micro- to macro-influencers who tasted their coffee and shared opinion, which brought Death Wish Company more media coverage and nation-wide fame.
Another small business that takes advantage of influencer marketing for the benefit of online branding is MeUndies, an LA-based lingerie company. Their partnerships range from micro-influencers with a bit over 1,000 subscribers to huge online stars like YouTubers Jenna Marbles and Julien Solomita: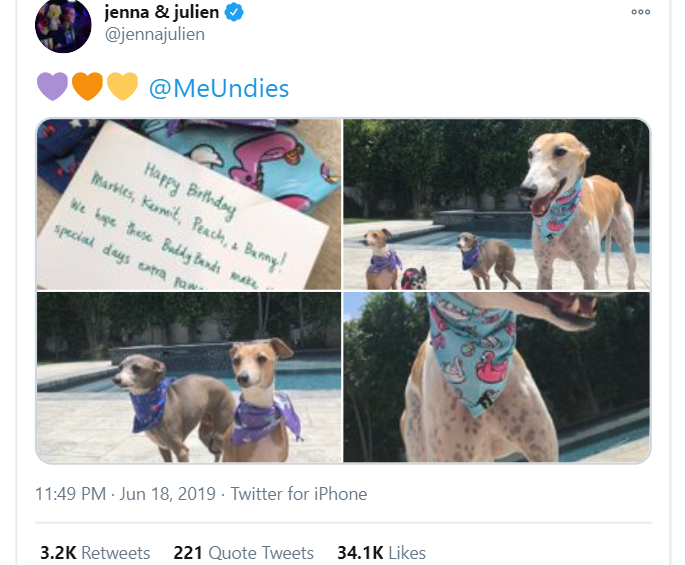 Image credit: Twitter
If you're a small company planning to build up and expand your online brand, you can stay away from partnerships with influencers because it's an effective strategy to find and engage the audience you're looking for.
Besides, consumers love such partnerships because they trust influencers they follow. Reportedly, nearly 40% of Twitter users have purchased a product because of a recommendation from their favorite influencer.
However, you cannot partner with a random influencer. Your choice should depend on the type of audience the influencer has, their niche, the content they usually produce, and whether their brand values are in line with yours.
3. Make Use of Viral Trends
Lastly, if you want to increase the visibility of your online brand, you have to be aware of the current online brands and use them in a way that would make them speak for your brand.
For instance, you might remember a trend from several years ago of a dress that was either white and gold or blue and black, which divided the entire internet in half. Tide used this viral trend to advertise their product, and their Tweet got a lot of attention, as a result:
Image credit: Twitter
You can do the same for your small business and bring your online brand forward. To make sure you don't miss a trend that could work for you, set up Google Alerts, and check daily trends on Twitter and other social platforms.
Over to You
Building an online brand for a small business is a challenge. There's a lot of work you'll have to do to get your brand noticed, not to mention the sea of competitors you'll also have to fight.
So, be patient. Building an online brand will take quite some time, so make sure you start as early as possible. Make your presence consistent on all the channels, find good partnerships, which will let more people know about your brand, and use popular online trends for your benefit. Although you might not see immediate results, all your efforts will eventually pay off.
Kate is a passionate writer who likes sharing her thoughts and experience with the readers. Currently, she works on online business branding, you can check her website here. She likes everything related to traveling and new countries.