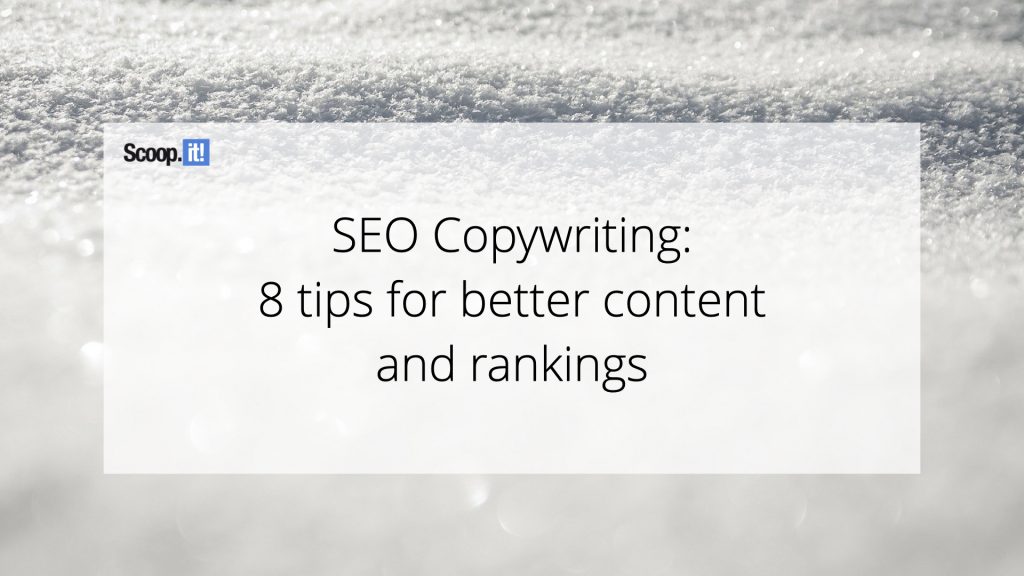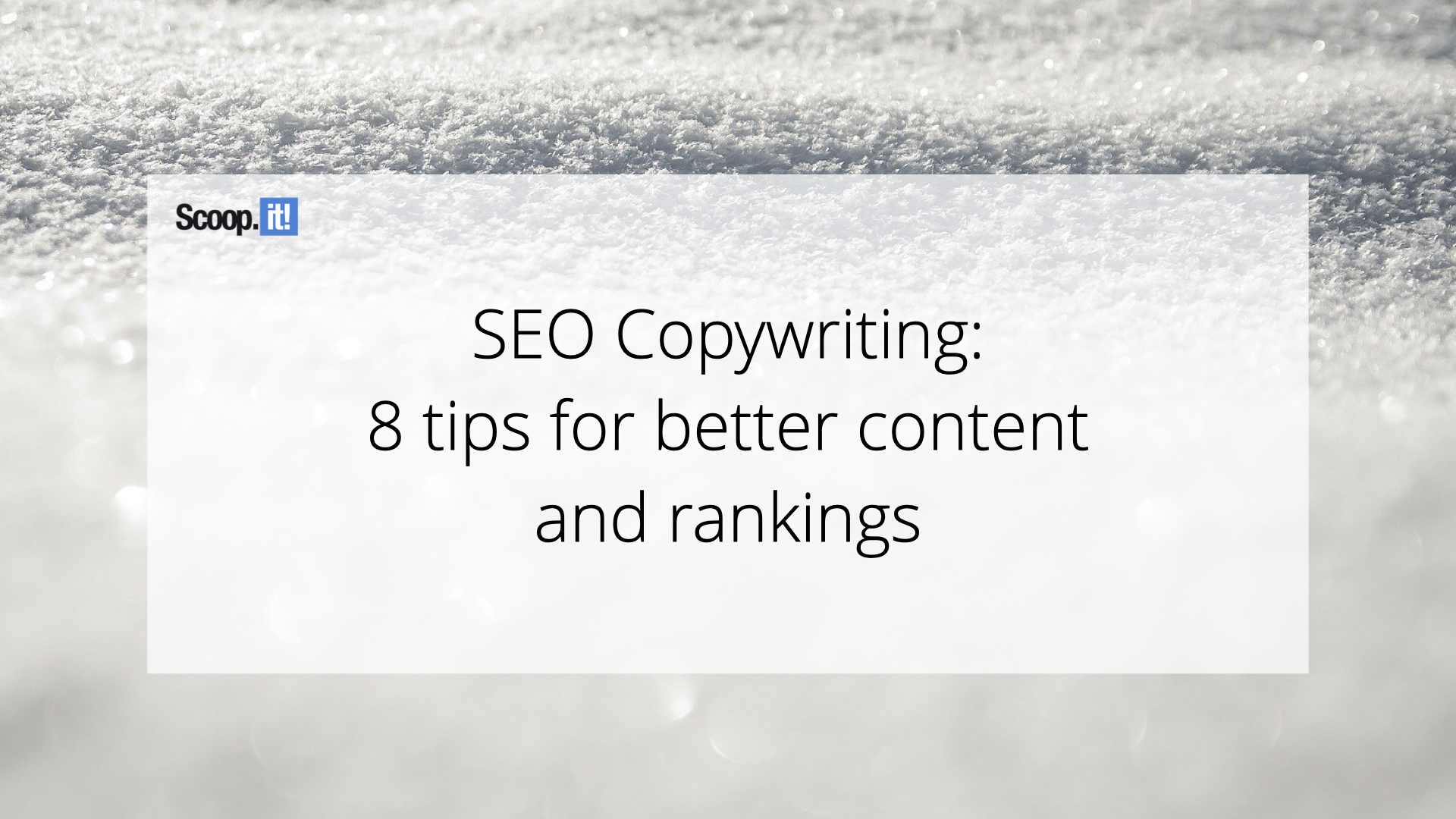 So you have written a long article spending hours on researching the topic. You hit the "Publish" button. Months have passed, but you see no results.
If you've been in this situation before, you might be wondering what is missing and why seemingly good content doesn't rank well. In this article, we are drilling down into the key SEO elements and sharing with you some writing tips to help you rank higher in Google.
Evaluate search intent first
To get a chance to appear on the first page of Google search results, your content has to match a user query and its intent. Let's see an example first. When typing the phrase "green sofa buy" in a search engine, you would rather expect to see product pages where you can directly make a purchase. However, with a query "green sofa what brand to buy" you would then expect some educational content on the types of sofa that are worth considering in your research.
To learn about search intent of user queries, you have to first do some research around what appears in search results once you type the keyword you choose. If you are attempting to do a local search, e.g. you need to see search results from a specific location, you can use the I Search From tool.
Now, let's quickly look at some examples of analyzing search intent. If you are writing an article with a keyword invoice template, articles describing what an invoice template is are simply not there.
Most of the pages you will come upon on the first page of Google are landing pages with downloadable templates. In this case, putting in effort and writing a 3000-word piece or asking to buy your software won't take you anywhere, unless you actually place some templates to download at the beginning of your article.
You should also identify the type of user intent before you start writing an article. Here are the main types of user intent:
informational,
commercial,
navigational,
transactional.
Do some keyword research
Start by thinking what your readers and potential customers are looking for when searching for a business service you are offering. Use keyword research tools to make your research easier and faster. After inputting one seed keyword, you are provided with dozens of ideas for supplementary keywords.
Another way to find the best keyword ideas is looking at the keywords that drive the most traffic to your competitors. Once you have identified your competitor, you can proceed to Ahrefs, input the competitor's URL, and check the Top pages tab. Here are the results for Huffybikes.
Make sure you choose some popular word for your seed keyword that also has some good search volume.
Use content editor
Once you have jotted down the strategy for your next article, it's time to get down to writing. You might want to write in Google Docs or Word document. However, to make the writing process easier, use a content editor tools that suggest the terms, article structure, and show your optimization score. When writing an article, make sure you remember to cover the following aspects of content writing as well check these tips on creating the highest converting blog content.
Use Hn tagging to structure your content and make the piece easier to navigate for a reader. Also, Hn tags won't likely have a direct impact on your rankings, but it makes it much easier for Google Bots to navigate and index your content.
H1 tag is the title of your article – it should contain your target keyword. Work on making it sound unique and stand out among similar articles on the first search results page. H2, H3, H4 etc. are next in the hierarchy of Hn tags. You would most likely use only H2 or H3 tags. However, in certain cases, you would want to go with H4 as well depending on how complex the structure of your article is.
Using images/infographics
When writing an article, make sure to use some images or infographics. If you produce a unique image, you have a good chance of gaining more backlinks leading to your website and this will contribute to strengthening your domain authority.
However, instead of just inserting some graphics, make sure you name the image before downloading to the server and add the alt tag describing what is on the image. This way, it will be much easier to find your infographics online.
Keyword stuffing is some SEO practice from years ago. Some companies still believe this works.
Does it make sense? Literally, no.
The thing is, in 2021 and beyond, this strategy won't take you up search results, but only do some harm. However, using the right keywords in your page content remains crucial for SEO copywriting and it's not about stuffing your content with the same word dozens of times.
Latent Semantic Indexing (LSI) is what you have to focus on if you want to increase your chances to appear in the top of search results. So what does it really mean? In simple words, it's related words to a keyword as well as synonyms. So if you are writing an article about gardening tools, consider diversifying your content with the related words such as home gardening tips, gardeners' tools, best garden tools.
Create a title and meta description that stand out
Title and meta description are key for driving more organic traffic to your webpage. These are the elements users see in the search results, so you have to make sure they are aligned with search intent and stand out from the rest of similar pages.
Apart from increasing visibility, there is another reason for a title tag and meta description playing a key role in driving more traffic to your webpage. A low click-through-rate (CTR) of your pages can be a warning signal that users who see your page on Google, don't find your title and meta description promising enough to click and check content.
A good title is the one that explains the content of the page well, is aligned with search intent, and contains a focus keyword in the beginning. Your title should include 50-60 characters.
When writing your meta description, make sure you keep in mind the following:
Keep it brief – not more than 160 characters
Include the focus keywords in the beginning of your title
Add a call-to-action if possible
Align it with the page content well
Don't copy meta description and title from other pages, but create a unique one
Write x2 time more engaging content than top-3 in SERP
When preparing to write an article, analyze the first 3-5 search results on Google. First, input the focus keyword you want to rank for. Then, evaluate the titles and meta descriptions of the pages you will be competing in. Make sure you also check the backlink profile of the top pages.
Acquire new backlinks
Writing good quality content is often not enough to outperform your competitors as they might have written top-quality content as well. However, you can then compete by getting better quality backlinks. There is a clear correlation between the position in search results and the number of backlinks.
Source: Backlinko
When doing backlink outreach to gain links leading to your content, consider personalizing your emails with variables, so they get more responses.
Keep in mind technical SEO
Among other factors, influencing your position in search results, technical SEO is the one that, if done right, can move you up the rankings faster. Technical SEO factors include a secure connection, fast loading, and a responsive webpage design. Here are some of the key tasks to implement if you want to improve your technical SEO:
Use Secure Sockets Layer (SSL) – this technology creates a secure link between a web server and a browser. In simple words, SSL is https: part of the link (a http: means there is no SSL).
Responsive web page – make sure your website is responsive and can be adjusted well to any device – be it a tablet, mobile, or laptop/
Improve website speed – consider using a fast hosting, decrease the size of your images (if too big), use one CSS stylesheet, compress your webpages, and use a fast DNS provider to mention just a few.
Create an XML sitemap – this is a file helping search engines understand your website. You can use a sitemap generator to create a website's XML sitemap faster.
Monitor the right metrics metrics
While introducing the changes to your page content, you have to measure the success of marketing campaigns. The way you will monitor the chances and the tools you will use for this, depend on success metrics you choose. For example, you could measure the increase in traffic using Google Search Console. When tweaking your meta description, you could check how your click through rate changes – the metric calculated according to the formula Clicks / Impressions * 100.
Here are some other metrics you may want to monitor:
Domain ranking (DR)
CTR
Impressions
Organic traffic
Organic conversions
Keyword ranking
Wrapping up
When it comes to optimizing your content to rank in top search results on Google, the devil is in detail – there are a lot of aspects you have to think through, ranging from writing the right meta description to making sure you include the right keywords with a good potential to drive traffic. Hopefully, by implementing the tips we have mentioned in this article, you will be able to see the progress in rankings quite fast.