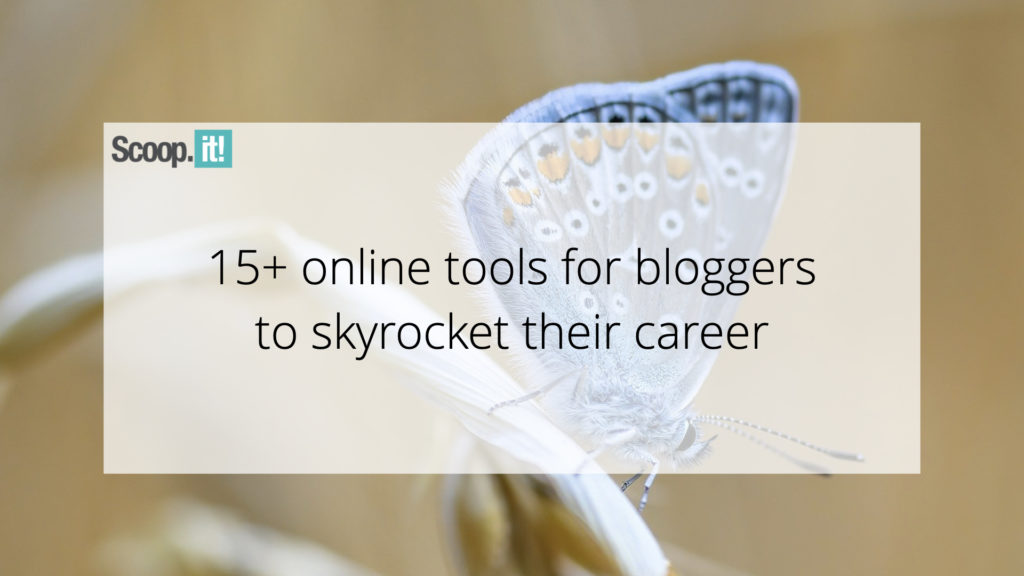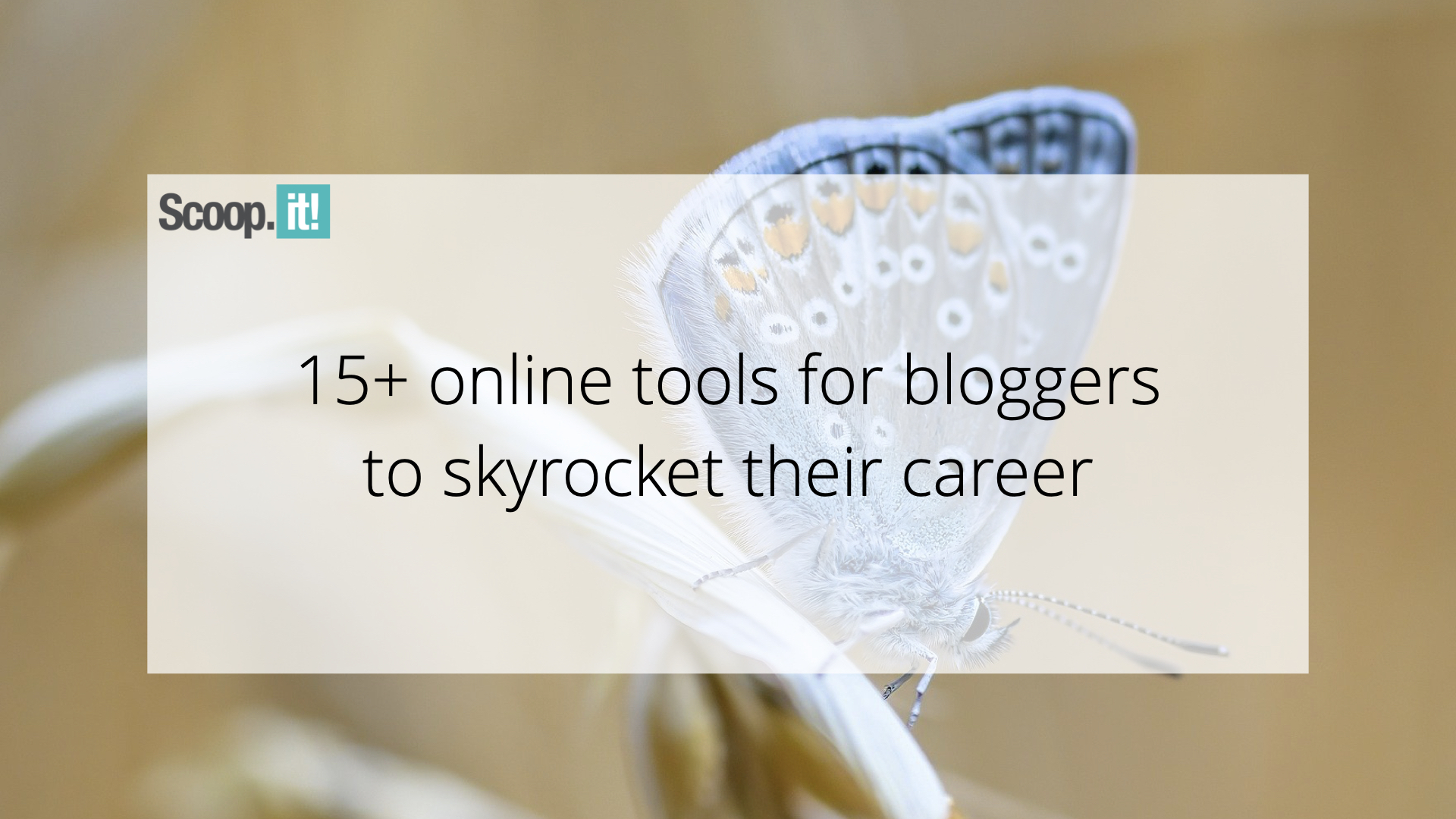 Blogging is an excellent way for experts and enthusiasts to turn a passion into a profitable business. There are numerous blogging revenue stream options; these include selling merchandise and sponsorship packages. However, whatever your business model, building a successful brand is a priority.
To do this, bloggers must use several online tools to help identify opportunities, streamline processes and improve their websites. With the right set of tools, bloggers can make better decisions and be sure that their blog reaches a larger audience and generates more revenue.
So here are 15+ online tools for bloggers whether you're starting a blog or already have one.
One overlooked online tool for bloggers is the Google Keyword Planner. Usually, this is a tool that people think of as a PPC tool to help adverts to reach the right audience. However, it can be a critical tool for discovering what keywords are being used by audiences.
The Google Keyword Planner tool can be used, for free, to find keywords and their search volume and plan for future PPC campaigns, should you plan to use them at any point.
Google Trends is an excellent tool for popular topics and news events worldwide. The online app can showcase trends based on the country or the micro-niche.
Trends are displayed as simple line graphs showing how a search query has performed over time. This graph can help you plan when to write about topics if they're seasonal. For instance, at what point in the year is 'Christmas' searched for the most? While December is an obvious option, the query starts to gain traffic in August before getting popular in October. So campaigns for Christmas around these months can be rewarding.
To make the best use of Google Trends, look for niche topics. For instance, instead of just Christmas, look for Christmas decorations. And try to compare patterns over the last five years to give you an average of when keywords are most in use.
Most successful bloggers hire a team of writers to help them create content regularly. Or they have an editor or two who can help them refine the writing. Therefore, bloggers need a tool to create and share content before publishing. Google Docs is one of the best solutions.
Google Docs is like Word, but documents are stored on Google Drive, and instead of emailing copies over to everyone and waiting for returns, creators of the content can give access to the others in the team.
Google Docs has several advantages compared to Word. These include:

The ability for two people to work on the document at the same time.
A built-in spell check or the ability to integrate Grammarly into the tool.
Automatic saving of content to prevent loss.
Can access the document from any computer with the Google account information or document link.
Grammarly is an excellent writing tool that can sharpen content. There are two versions of this software, the free and the premium versions. The free version allows writers to check spelling and grammar to ensure content is free from errors that will reduce the readability of the content.
The premium version provides hints and suggestions to sharpen writing more.
Regardless of which version of the tool you use, content is given a score out of 100, which tells you how good the writing is. And even the free version displays advanced errors, but suggestions are not visible. Those with some good grammar skills can often ascertain what is needed to improve their writing from this alone.
Try using the free version to start. You might find that your writing improves immediately.
You can connect Grammarly to other tools like browsers, word processors and more to improve writing across the board.
When you create content with hired writers, you want to ensure that the work produced is not copied. Plagiarism is a significant failing of a blogger. It can go against copyright laws, and it can ruin a reputation.
Copyscape is one quick way that audiences can check their content with other work online. A report provides a good assessment of where the content is similar to other available content.
From the report, you can make changes to the content to make it more unique, or you can send the writing back to your writers to tell them to rewrite it.
There is a debate on how much content can be acceptable at being similar. After all, some content subjects get written about too much to guarantee articles that are 100% unique. And some articles require quotes or branded phrases to be used. An acceptable maximum rate for similarities is about 10%.
Canva is a great online graphics tool. There are lots of templates and elements that you can use on designs that can be applied to blog posts, social media, content, and more.
Canva has a great free package where you can access a library of elements and templates. You can also upload images to your library for use on various designs. There are also free artwork and images to use in designs.
However, there are also premium options that can be bought on a per-use or as part of a subscription. These can be useful if you want something a little more advanced, but the free platform is sufficient for most bloggers.
When you start blogging, you should use Canva to create these images:
Social media headers and profile pictures.
Social media content.
Blog headers and in-text images.
YouTube content headers and thumbnails.
Images are one of the most challenging aspects of running a blog. They help to sell and become a significant part of your SEO strategy. They can also help to convert audiences. But getting royalty-free images can be challenging. Using the wrong, protected image can cost you thousands in legal fees.
That is why you need a website like Freepik that offers website owners and creators millions of free images, vectors and more to use on their website. There is a free version that offers limited images for use. However, you need to provide credit to the creators, and adding those author credits can take up valuable room on your website.
The premium version of the website also has other benefits such as:
More than 26 million images, vectors and other visual creatives to access.
No need to credit the author.
Unlimited downloads.
Priority support from their tech and customer support teams.
Those creating visuals can also find a revenue stream on the platform and sell their images.
WordPress is a powerful CMS. However, there are some limitations to how most people can create stunning websites with excellent elements. So many websites fail because they have to use numerous plugins that can conflict with each other and cause problems. Not only that, theme designs can be limiting.
This isn't the case when Elementor is used on a website. Website owners and bloggers can customize their website design to make it more unique and exactly how they thought it should be. This can be done with a drag-and-drop page builder that is simple to use and takes just moments to make small adjustments.
Elementor also works using add-ons. The basic program has the initial elements that most website owners want to use and dozens of element add-ons that can help you customize the website and build a better website with more functions without slowing down the website.
Some of these add-ons are available on the WordPress plugin directory for free. Others are premium.
Hunter is a great way to find and collect email addresses that allow you to contact brands for your email marketing campaign. You can reach out to other brands and contact them about collaborations and sponsorship packages or talk about guest posting with them.
All you have to do is enter the domain name, and then all known contact emails display a list of sources for the email. So this makes it one of the most powerful tools for outreach projects.
There is a word of caution on using this software, however. If you don't know the business structure of the brands you contact, you can break UK, USA, EU, and Canadian laws. According to laws, any sole trader cannot be contacted for any sales or marketing purpose without their permission.
Even if the brand is a registered entity, sending a commercial email to an address with personal details (i.e., a name) is against the law. In 2021, Saga was fined for this offense.
SEO should be one of the top priorities for any blogger. A good profile on search engines allows you to bring in traffic through search engines. However, traffic from Google and other platforms is not easy. It is estimated that 90% of all website content gets no search traffic.
To help you beat those odds, you can add SEO plugins to your website. Yoast SEO is one of the top options.
Yoast SEO scores every page and post on your website based on a keyword on several factors. It will help tell you what you need to do to improve on any page/post.
The premium version of Yoast can also help in other ways with 301 redirects, internal link suggestions, and more.
Another option to help you build better SEO on your WordPress is RankMath SEO. RankMath is very similar to Yoast SEO and has nearly the same features. There are slight differences, like how RankMath prefers Content AI to improve writing and Google score.
Using both RankMath and Yoast together is not an option. They can conflict with each other, but you can switch between them if you try one and prefer the other.
Ahrefs has a suite of helpful tools for you to use. The start of this is the keyword planner tool. You can enter any keyword or topic into the search bar then a list of keywords and questions are displayed for you to use in your content. In addition, information is available on the monthly search volume and the difficulty of ranking for that keyword.
You can use both Google and Bing for keyword searches. They offer a keyword tool to help you increase your ranking, and there is also a keyword tool for YouTube videos that can be great for ranking videos on that platform.
To help you get your outreach campaigns going and build inbound links, you can use the website authority tool to assess whether an inbound link has any value. Or take a look at a competitor's website and see where they're getting inbound links from. Then you can try and see if you can also get a link from that website to help you rank more.
Google Search Console is a must-use tool for anyone looking to monitor their website. This free tool monitors your domain for traffic into it via Google search. You can find out all kinds of information about the traffic, including what keywords are being used, where you appear in search results for that keyword, and more.
The tool can help you see long-term performance as well. Or you can be more specific and see how you perform depending on the country or device. You can view historic information that can go back over a year.
Google Analytics is a useful tool for seeing how audiences behave on your website. The tool can be linked via several plugins on your website.
Once activated, you can monitor where they enter and exit your website and how long they stay on it. These statistics are vital for enhancing the performance of your website. If you notice that audiences are exiting from specific pages, there might be nothing on your website for them, or it might be loading too slowly for them.
Google Analytics is also great for watching customer journeys as well. Spend some time and watch how visitors are exploring your website using the live view.
Quora is a community website that can be a great source of marketing. People pose questions and others can come back to answer them. Links can be included, as can your own opinions about matters.
Quora is a great place to build a solid reputation in your niche. The more you answer on there, the better your reputation and the more attention you will get for your brand.
Register an account with Quora and then start to answer questions. You will also regularly get questions via email to answer. This is also a good way to find untapped keywords because the questions there are unfiltered by search engines, so you can find keywords that other brands and bloggers aren't using and rank high quickly.
Popsters is a social media analytics tool with a focus on content analysis. It's a great tool to get insights about content efficiency, preferences of the audience, or to sort and filter posts by any available metrics.
It would be useful for planning your content strategy. You can paste links to any pages you want to get stats and check which subjects and hashtags are more popular, or get statistics about what time of the day and the week are more active to publish.
Also, Popsters allows you to get comparative stats: you can compare up to 10 bloggers at once and make more efficient decisions about your blog development.
17. Writesonic
Writesonic is an AI content writer trained on GPT-3 and other models to create marketing copy and long-form content like blog posts and landing pages. It's like an AI content assistant for bloggers that helps you research, outline and write first drafts of your long-form SEO content.
But it also has tools for various other types of content like:
Quora
Facebook
LinkedIn
YouTube
Product Descriptions
And more
Countless bloggers and marketers have already reported that Writesonic cuts their content workload drastically and helps them produce more content faster.
Conclusion
Blogging is a long journey, but the tools above can help you move in the right direction. Everything from improving your website's SEO performance to content creation is included in the above tools. Which set will you use?