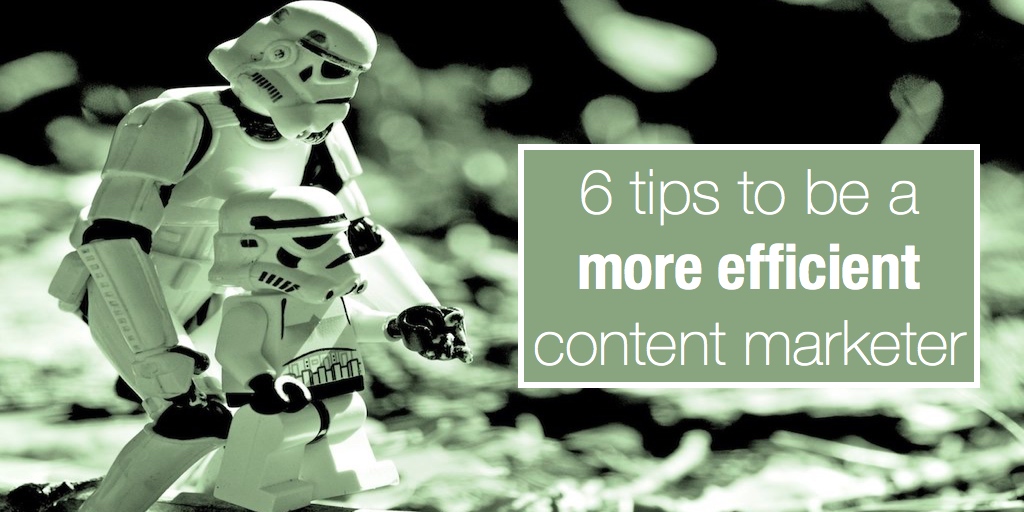 Busy professionals seem to always feel that there aren't enough hours in a day to get things done. It can be easy to put your content marketing efforts off until a day when you'll have free time available to pursue them. While you're procrastinating, your competitors are busy deploying a full-scale content marketing strategy that wins customers away from your business.
The vast majority of customers conduct research online before making a buying decision. This means your business can't afford to be invisible when potential buyers search for your products and services. If you want to be a more efficient content marketer, here are a few things you can do to make the most of your available time and resources while launching a content marketing strategy.
Know Your Goals
Before you start, think through what you want your content marketing campaign to accomplish. Do you want to increase brand awareness or get the word out about a new product or service you're offering? Those goals may change from month to month, so outline the timeline of those changes, as well. Once you have your goals outlined on paper, you can begin working toward reaching them.
Create a Strategy
Your content marketing strategy should address which channels you'll focus on, as well as the type of content you'll post to those channels. You can use an editorial calendar to plan out your entire campaign, ramping up your efforts in the days surrounding big events like product launches. If someone will be helping you with your campaign, delegate some of the work and make sure everyone has the necessary account access.
Use Tech Tools
Managing online content is easier than ever, thanks to automation. Blogging tools already have built-in features that let you schedule posts well in advance. For your social media posts, however, you'll need a dashboard tool like Content Director that lets you post to sites like Twitter, Facebook, and Google Plus at the same time. You can also schedule those posts in advance to prepare weeks' worth of social media updates at one time.
Repurpose Content
A piece of original content can be used in a variety of ways. One infographic can be used to power a blog post, a press release sent to news services, and several different social media posts. When you can make the most out of every piece of content, you'll be able to extend your reach and save the time you would have spent creating new content.
Get Others Involved
If you have business partners or employees, ask them to help with your social media efforts. You can even ask colleagues, loyal customers, and friends to share your posts. Ask others in your industry to create a guest post for your blog. You'll have fresh content and your guest bloggers will share the information about the post across their own social networks, expanding your reach.
Learn from Your Efforts
As you go, analyze what works and what doesn't. Note the time of day that your posts seem to get the most engagements and schedule future posts accordingly. If one type of content is more effective than another, refocus your efforts on that type of content moving forward. When you are fully informed about the work you're doing, you can make every minute count, improving ROI and avoiding wasted hours.
It can be difficult to find time to post new content, but it is essential to a business's marketing strategies. By planning your efforts in advance and making the most of your resources, you'll be more successful. Over time, content marketing will become a natural part of your daily work schedule and as you grow, you can hire a team to handle it for you.