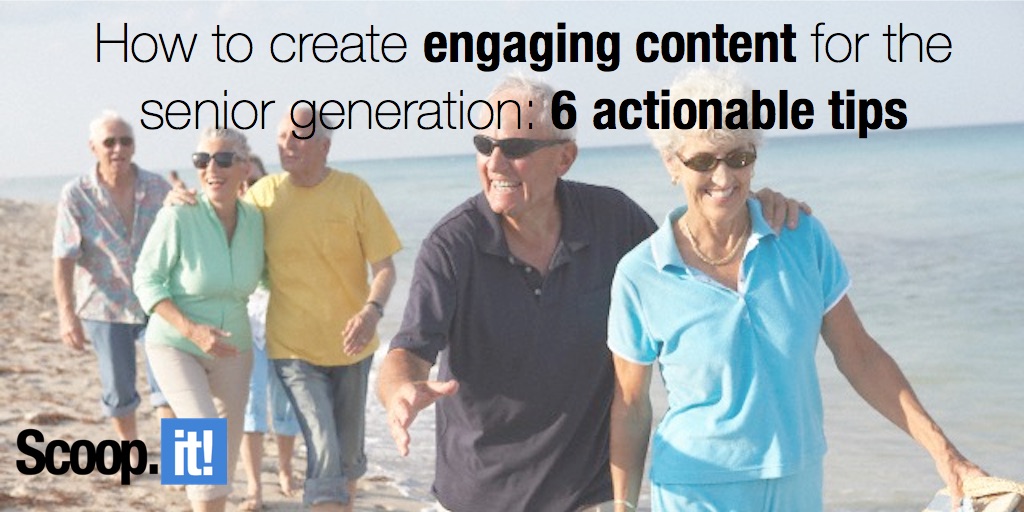 As Baby Boomers move into the retirement demographic – about 10,000 of them have turned 65 every day since 2011 – web designers and content producers are facing a changing populace of web users. Baby Boomers aren't digital natives, but most of them have learned the language and spend at least some portion of their days online. But aging users have different design needs and different content interests. Creating site content that appeals to this aging demographic, then, needs to become a priority.
Even more of a priority given that Baby Boomers happen to be the demographic that consumes more online content today than either of the two younger generations. A recent study from BuzzStream and Fractl surveyed over 1,200 individuals to better understand the differences in online content consumption habits across 3 generations (Millennials, Generation X and Baby Boomers). Their findings revealed that Baby Boomers spend more time consuming content than any other generation: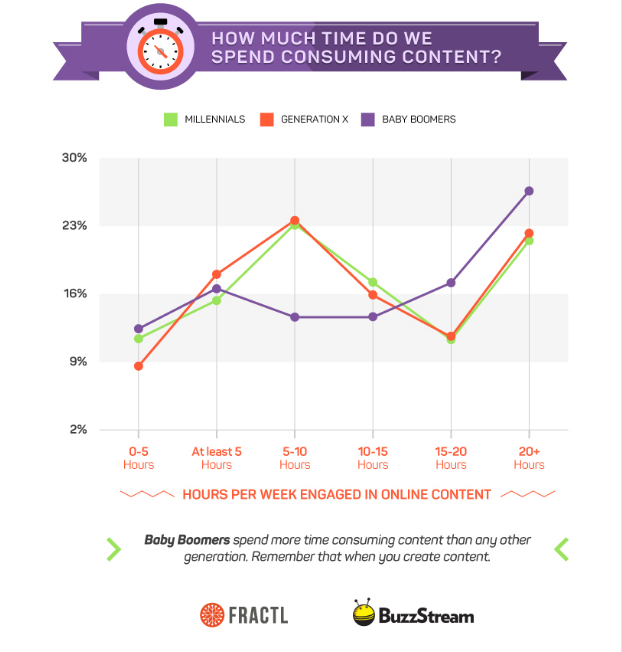 So what kind of content appeals to the 65 and over set? To create material that's engaging and accessible to this demographic, it's important to acknowledge this group as active web users. Name them, call out their presence, and be vocal about designing for them – these factors are important and will draw them to your site.
From there, take these 6 routes to targeted content that will reach senior web users while maintaining a broad audience for your site.
1. Do your homework
When you first start creating targeted content for the senior demographic, make sure to do your homework. If you've heard such phrases at "60 is the new 40," then you understand that today's senior doesn't necessarily resemble your elderly grandmother.
Rather, as the American Association of Retired Persons (AARP) demonstrates with their branding transformation, today's older Americans are still seeking experiences and adventures. Using the new catch phrase "Real Possibilities," AARP is offering a new model for post-retirement life. They also acknowledge that although they began as an association of retired individuals, many of the people who fall within their community today aren't retired at all – and don't plan to be any time soon.
Do a little online research
Instead of assuming you know what senior Americans want, take some time to research sites that are already popular with this group. Read AARP's site or visit some of Seniorliving.org's leading senior websites. These sites can give you a sense of the broad content interests of this age group.
You can also use content discovery tools to help you find relevant content that is directly in line with the interests of your older audience and your topic. For example, Scoop.it Content Director's powerful suggestion engine allows you to enter in keywords to pull up personalized content from across the entire web: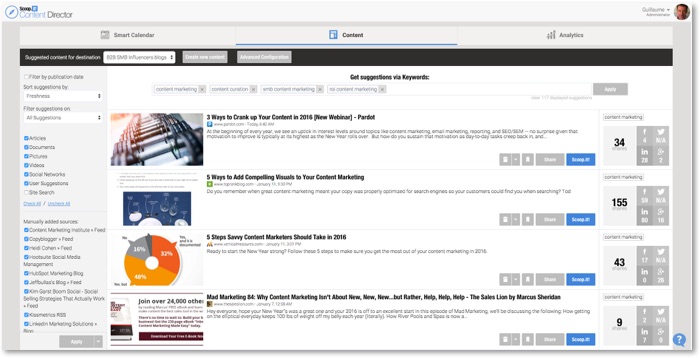 Certainly, there's room for information about aging, health, and retirement, but there's also a lot of interest in information about athletics, spirituality, reading, and even dating. That's to say, seniors are interested in the same things the rest of us are, but they'll be drawn in by a targeted approach to this content.
2. Emphasize relationships
Connection is important to all of us, and senior Americans place an especially high value on family relationships. When designing content, consider what you can do to emphasize these connections. While Amber Kemmis at SmartBug Media recommends targeting content to their children as a way of cross-marketing and creating senior interest, we encourage you to put seniors at the center of your content. Too often, seniors are treated as an add-on and they want and deserve better treatment.
Whatever your site's focus, find ways to engage seniors directly, whether that means offering advice for navigating relationships with adult children, shopping for grandchildren, easy meals for entertaining family, or outings to interest multiple generations. Take a close look at what your site's specialty is and then look at where seniors fit into that picture.
Hint: They fit pretty much anywhere.
3. Send it right to their inbox
Seniors are web savvy, but they may not surf the web quite the way younger generations do. Instead, they'll navigate to a few favorite websites and rely on newsletters to bring information to their digital front door. Many are on social media, but as Green Residential points out, seniors don't tend to get their news from these platforms. They check in on friends and relatives and they're done for the day.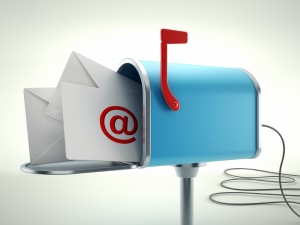 Email newsletters have the advantage of providing a regular reminder of what your site is up to and you can even target newsletter content to user-chosen interests. Furthermore, since newsletters offer big traffic spikes anyway, you should be using them to deliver content to everyone. Just tack on a "senior interests" category among your other newsletter topics and send away.
4. Hype your design
While it may not be part of your standard content, consider writing a blog post or posting a new page in your site information that boasts about your senior friendly site design – and it's worth recognizing that senior-friendly design is really design that benefits everyone. The bottom line is that this kind of design is about function for everyone. Adjustable font, easier to click buttons, and other site use options benefit seniors, people with disabilities, young children, and those using small screens – all of us, in this age of smart phones.
Whether you already have these features or are just now adding them, an easy-to-find post noting these site qualities if never a bad thing. It can be a brief "Did you know…?" approach to content and can help users identify the functional features of your website. And once it's written, slip it into your FAQs or About Our Site section. Then, users have access to this important piece of content in the long term.
5. Use catchy web formats
We already have #TBT for throwback Thursdays, and if you ask young people, they can probably point you to a dozen other day-linked hashtags. Consider creating hashtags or other catchy categories for each day related to your content and include among them Senior Saturdays. Assigning an audience or topical feature for each day can also help you build out and plan your editorial calendar, offering behind the scenes benefits as well.
Senior Saturdays or whatever your chosen category – seniors might actually be the perfect group to appreciate #TBT depending on how you use the tag – can be a space for funny, topical content that pokes fun at industry tropes around aging, or it might be a space for highly targeted content about a special sale for seniors, local activities, or other specifically relevant material. If you're taking the humor approach, take a look at sites like Suddenly Senior that have mastered aging-related comedy.
6. Build your authority
For many younger people reading websites, it's understood that sometimes the authority of the page is built largely in its links rather than its language. While we might sometimes discuss the sources of information, we might also just say that "studies show" or "experts report" and then link to the original information. Younger users click through if they want authority, but less web savvy seniors want you to offer your authority as well.
Make it clear where your information is coming from. Is this medical information a trend or does it come from the Mayo Clinic? Who is the financial guru behind this advice? Can you solicit guest posts? Being clear about informational authority is a worthwhile approach to web writing (and one can help younger readers learn not to trust everything they read online), so get into the habit. Especially if you're countering the established wisdom or something that your senior audience may view themselves as experts on, authority matters.
Conclusion
Creating content for a new audience can seem like a challenge, but remember that today's seniors – a broad group to begin with – have been part of your audience for years now. Before they were seniors, they were tentative, but active users from the baby boomer set. By adjusting your content to meet their changing needs, you're keeping up with the times.
In the future, seniors will only keep growing in importance as a web audience – we're an aging population, after all. Learning how to engage this demographic now will stand you in good stead for years to come.
And if you'd like to see how content curation can help you improve SEO, you should read this eBook!
Image by Rolf Bruderer/Blend Images/Corbis