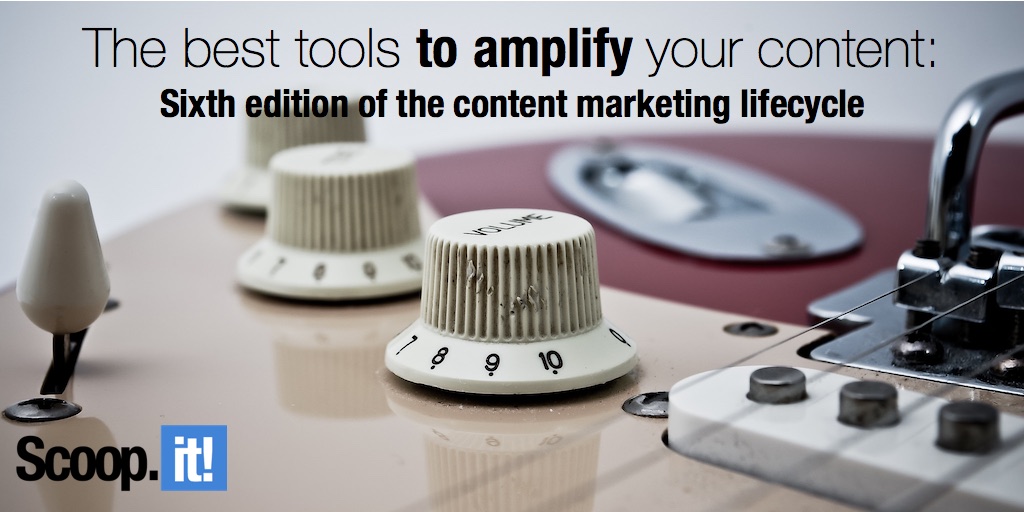 There's no escaping the fact that we live in an era where content marketing is simply everywhere, with 88% of B2B marketers reporting the use of content marketing in helping them to achieve their business goals. Yet despite its growing popularity, many marketers today still struggle with how to do it effectively, with an alarming 30% of marketers saying their content marketing efforts are effective.
To be more successful, marketers need to take a step back and consider the full content marketing lifecycle. Rather than over-focus on just one of the phases, such as content production, as many marketers mistakenly tend to do, it's essential to optimize your efforts in every phase.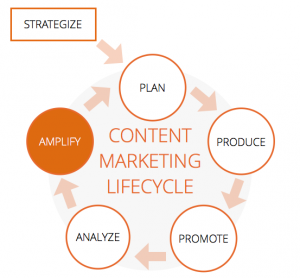 To help save you valuable time and make your content marketing machine run smoother, we've given you our favorite and most effective tools for maximizing your efficiency in each phase of the content marketing lifecycle:
Before we get into the best content marketing tools for the amplification phase, let's quickly review the importance of amplifying your content and why you need to do it to ensure you get the best results possible from your content marketing.
Why your content needs amplification
As we've said in the past, the best content in the world is meaningless if no one is paying attention to it. Producing great, engaging content isn't enough to succeed if you don't promote it, analyze and measure its performance, and then amplify the pieces of content that perform best.
Amplification is essential if you want to get more mileage out of the content you worked so hard to produce, and for giving your highest converting content the extra boost it deserves to maximize distribution and achieve your business goals (note: if you're wondering exactly how much more mileage you can get from content amplification, check out the data we've shared in this post). But amplifying your best performing content successfully can be time-consuming and complex without the right tools. To help maximize your distribution efforts during this sixth and final phase of the content marketing lifecycle, we've put together a list of essential tools to help you amplify your content for maximum impact.
The best content marketing tools for amplifying your content
To make the most of your content and ensure it gets in front of the right audience, you need to make sure you're leveraging the most effective tools at your disposal, and continuing to pay attention to it long after you hit publish.
Without further ado, here are other ways to squeeze more results from your content marketing efforts.
Partner with influencers to extend your content's reach:
Without a decent audience, it's hard to get your content noticed. By reaching out to influencers in your space with large numbers of followers, you can quickly get your content seen by more people and maximize your content reach. To speed up your influencer marketing work, we recommend using the following tools: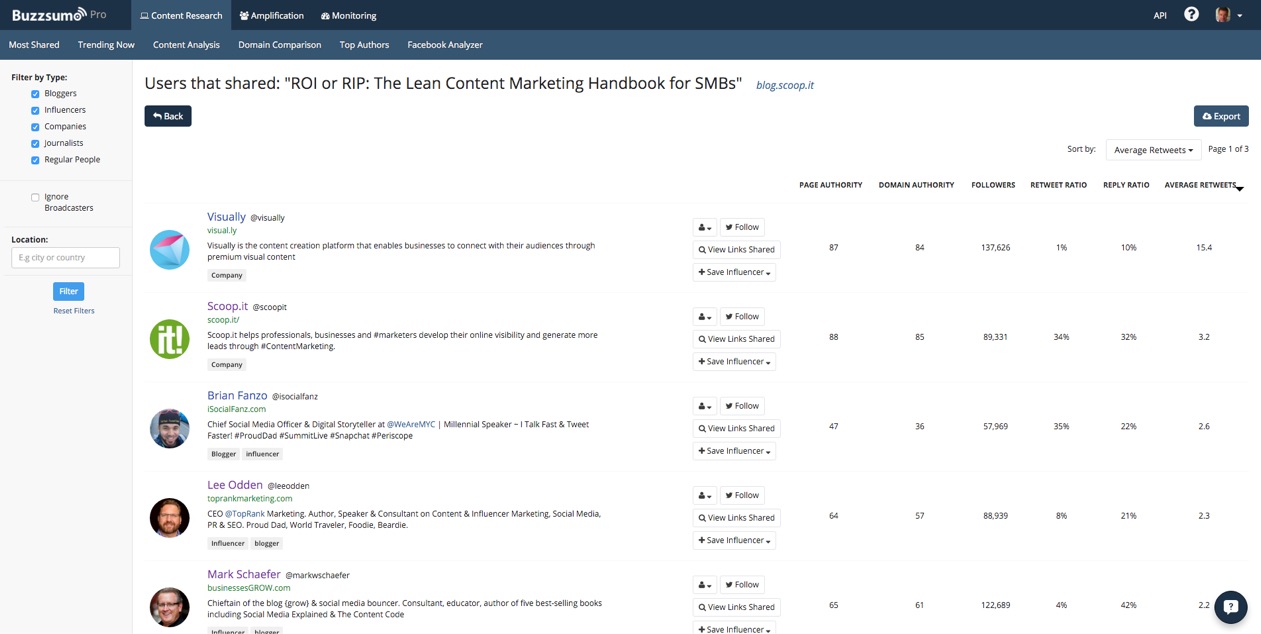 Want to collaborate with your influencers for some co-created content? Try these:
Re-share your content:
Re-sharing your content is a critical best practice for maximizing the impact of your content. Remember that not everyone got a chance to see your piece when it was first published, so if you want to ensure it reaches the largest audience possible, you need to keep sharing it. If you don't, your content risks meeting the same sad fate as 50% of other published articles that get shared less than 8 times.
Here's what we suggest to maximize your content reach:
Add call to actions:
Never leave your visitors stranded at the end of a piece of content. Give them a suggestion – or suggestions – for where to go next. These often take the form of call to actions (CTAs) to sign up for a gated piece of content. You can set something up like this fairly easily in your email service provider account. Or you can use one of the "content upgrade" WordPress plugins available.
Refresh old content:
And back around again to your content audit. Use it to find old content that performed well and deserves a refresh. This is one of the best ways to re-use old content. It's also a great way to boost your search engine rankings for those old pages, and thus get even more leads from them. HubSpot has a terrific post about what happened when they used this technique.
Wrap up
Want to understand more about each phase of content marketing? Stay tuned for our upcoming guide on how to optimize the full content marketing lifecycle. It's filled with best practices and tips to help you get the most out of your content marketing and ensure you stay on track to generating positive ROI from your efforts.
Back to you
What content marketing software and tools are you using? Is there any aspect of your content marketing that could use some help? Tell us about it in the comments.
Want to create better content in less time? Get more results from your existing content? Find out how artificial intelligence is changing the content marketing game by providing marketers with actionable predictive insights to help them create better content that generates more traffic and leads!
Find out how to use the new Scoop.it Content Director to help you become a smarter marketer!
Image by Rick Prokosch