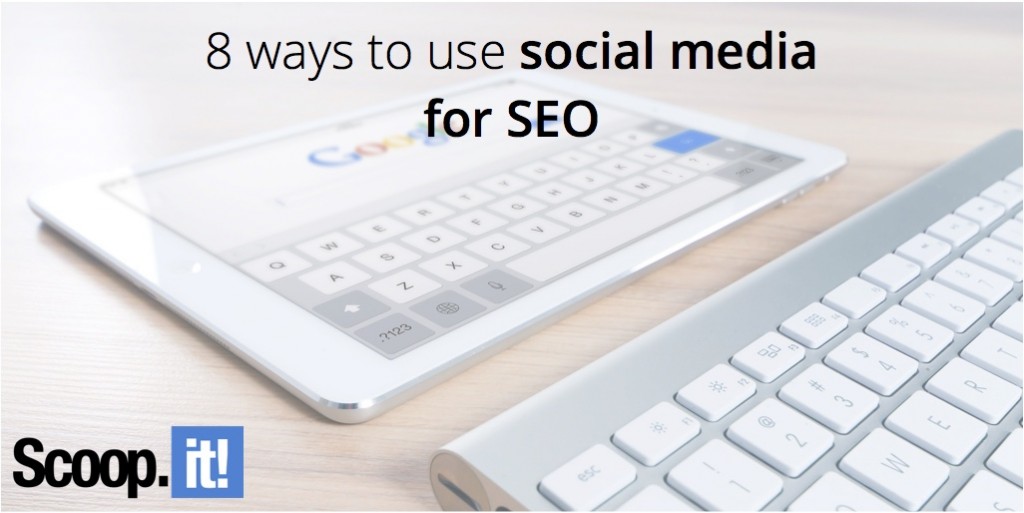 Search engine optimization (SEO) is still one of the best ways to reach customers, regardless of a business's target customer base. With 69 percent of customers researching online before making a purchase, it's essential that your site show prominently in search engine rankings when consumers are looking for information.
But Google's evolving algorithms can make it challenging for businesses to beat the competition in searches. A couple of areas businesses often forget in their SEO efforts is their social profiles and guest posting. It's important to consider search rankings when posting, sharing, and growing your follower base on sites like Twitter and LinkedIn. Here are a few ways you can apply your SEO strategies to your social media accounts.
Set up social profiles
The first step toward implementing an SEO strategy is to have a presence on the social media sites most likely to appeal to your target demographic. Consider the search terms customers are likely to enter for your brand when completing your business's profile on each site. Link to each social media account from your business's website, which will lend authority to each of them, boosting their presence in search results.
Increase followers
Your followers matter, especially when search engine algorithms are ranking your social profiles. Unfortunately, sheer numbers aren't enough to push you above the competition. It's important to cultivate high-quality social connections who interact with your content. Shares and re-tweets matter, as do likes and favorites. Instead of merely promoting your own products and services through your social networks, focus on sharing important information that is likely to capture your audience's interest.
Use keywords
You invest serious effort into finding the right keywords for your blog posts and website, so why not put that effort into your social media efforts? Once you've identified the right terms, incorporate them into your photo captions and status updates. You can also use them in your video descriptions on YouTube for an additional boost.
Share links
Linking out to content can be a great way to give your customers a steady stream of interesting, relevant content. In addition to other content, you should also share links to your own blog posts and uploaded videos. This will increase the inbound links to your own sites, which will also help with your own search ranking.
Find influencers
Another way to increase the backlinks to your site is to guest post on blogs and online publications. If you choose the right sites, you can reach a large audience who will possibly click over to learn more about your brand and what you sell. Locate influencers with large online followings and reach out to them, offering a blog post that relates to their own readership.
Include share buttons
With each new blog post, you should include buttons that allow readers to share the content with just one click. If you're using a blog tool, there likely is a widget that allows you to add this feature easily. For websites and blogs without such a widget, you'll need to use HTML code to insert it.
Source quotes
One sure way to boost shares and likes is to mention others in your posts. Interview influencers in your industry and write up a profile on each of them. You can also include a quote or two in a blog post you're writing. When you share it, tag everyone who is mentioned in the piece. You'll likely see a large interaction rate from those who are mentioned.
Interact
The more you give on social media, the more you'll get out of it. Follow others and comment on their posts. If a customer comments, respond as quickly as possible. When you use social networking to interact, you'll likely find it helps you gather more followers and generate more sales. Communication styles differ from one site to the next, so alter the conversation to match the environment. You may even be able to use a site like Facebook to get valuable feedback from your customers.
Conclusion
Social media marketing can bring a variety of benefits to your business. When you find a way to incorporate SEO and solid link-building strategies, you can also boost your search ranking, which will ensure more customers find your site when they enter terms specific to the products or services you're marketing.
And if you'd like to see how content curation can help you improve SEO, you should read this eBook!
Image by FirmBee