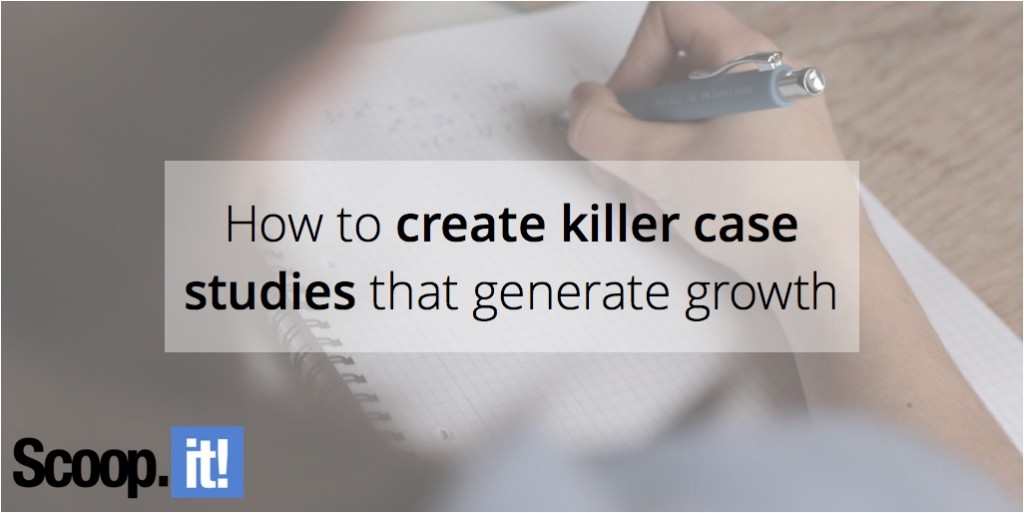 Blogging plays a major role in content marketing. You need to regularly publish new blog posts to engage your audience and generate shares, backlinks, and SEO benefits. However, if you're only focused on blogging, you're missing out on a massive opportunity to enhance credibility with your audience. Specifically, you're missing a chance to reap the rewards of case studies.
Why case studies work
If a blog post is like grabbing a quick burger at a diner, a case study is like enjoying a savory steak dinner at a five-star restaurant. There's significantly more value to be extracted from a case study and you'd be wise to consider the different ways in which you can use them.
"Case studies are persuasive narratives featuring specific, real-world uses for a product or service produced by companies to help demonstrate their value," entrepreneur John-Henry Scherck explains. "Case studies are more than a simple testimonial from a customer – they speak to specific needs and customer pain. They are designed to sway purchase decisions and literally make a case for why a buyer should choose a certain solution."
Case studies are valuable because they're considered more authoritative and objective than other forms of content. They tend to feature a bunch of statistics and data points, as well as real-world examples that prove the efficacy of the product being offered. As a result, prospects feel better equipped to make an intelligent purchase decision.
Five tips for better case studies
Most businesses shy away from case studies because they don't understand how to create them. There's a lot that goes into a case study and the last thing you want to do is invest time and money, only to produce a piece of content that's ineffective. With that in mind, here are a few tips you can use to develop case studies that will generate a worthwhile return on your investment.
1. Make the case study relatable
Case studies are designed to connect with customers. This means you need to make them relatable. If you know who your ideal customer is, then this is fairly easy. You just need to find a current or past customer who's had success with your products and feature them. If you have multiple target customers with unique interests, it's a smart idea to develop one case study for each group. This will ensure you don't alienate any one segment.
2. Tell a story
A case study is essentially a story. And while it's easy to get carried away with data, don't forget that you're trying to draw people in and engage them in meaningful ways. This means stepping back for a moment and thinking about it from a story perspective. Provide background information, details on the transformation, and what's happened since.
3. Make it easy to consume
When you hear the word case study, you probably think about some technical piece of content that features an executive summary, neat bullet points, graphs, charts, and a reference page. While this is one way of developing a case study, it's not the only way. In an internet landscape where aesthetically pleasing content rules, you may want to consider going in a more visual direction.
This example from Wasp is the perfect illustration of how a more casual, visual approach can yield better results. Notice how they use a brief one-minute video interview with the client, as well as clear subheadings and concise paragraphs to deliver an effective case study.
4. Include data points and facts
The more facts you can include, the better. Data points are what set case studies apart from cheaper content that's haphazardly thrown together in an effort to get something published. Don't have a bunch of data? You'd be surprised by how much data some of your customers collect. Ask them for some help and you should be able to find some numbers to strengthen your claims. Here's a good example of a case study that properly leverages data to prove value.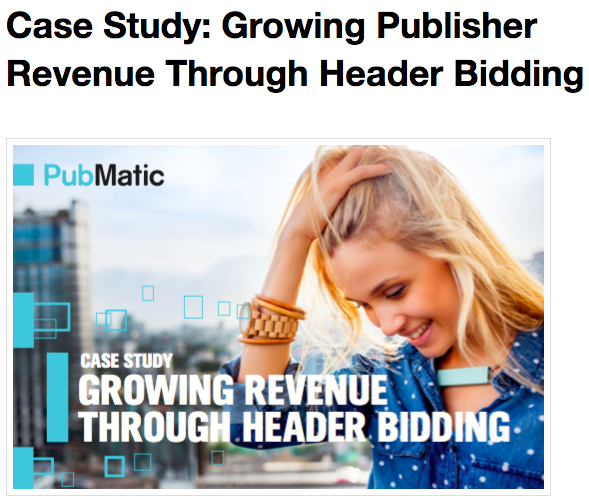 5. Consider hiring a professional
Having trouble coming up with a case study that tells a good story and includes powerful objective data? There are actually companies that specialize in developing case studies. It may be worthwhile to connect with one of them and learn more about how they can assist you.
Different ways to use case studies
Developing a case study is only half the battle. In order to obtain the value you're looking for, you need to use them in the right manner. Thankfully, case studies are fairly flexible and can be used in a number of ways – including the following:
Dedicated case study page. Businesses that produce a lot of case studies tend to have a dedicated page where they publish and store all of their studies. That way, they can organize by topic or application.
Home page/landing page. Case studies are fantastic forms of social proof. If you want to reach prospects where they are, integrating case studies into the home page or landing pages can be effective.
Social media. While you won't have great results if you're exclusively sharing case studies on social media, you can see a healthy return by occasionally using channels like LinkedIn and Facebook.
Email newsletter. Another great option is to share case studies in your email newsletter. This is especially powerful if your email list consists of a lot of prospects who aren't yet customers.
Feel free to get creative with how you use your case studies, but these commonly used methods tend to yield profitable results. Give them a try and see what you think.
Give case studies a try this year
If you're seeking opportunities to diversify your content and improve lead nurturing, a series of case studies could be the solution. While they may appear daunting from the outside looking in, any businesses can develop a high returning case study if they know what they're doing. Take some time to get comfortable – then get to work!
If you want to get 30 effective techniques to master content marketing along with valuable insights from 10+ influencers like Mark Schaefer, Rebecca Lieb, Lee Odden, Jason Miller or Ian Cleary, download our free eBook now!
Image by Louis Bauer