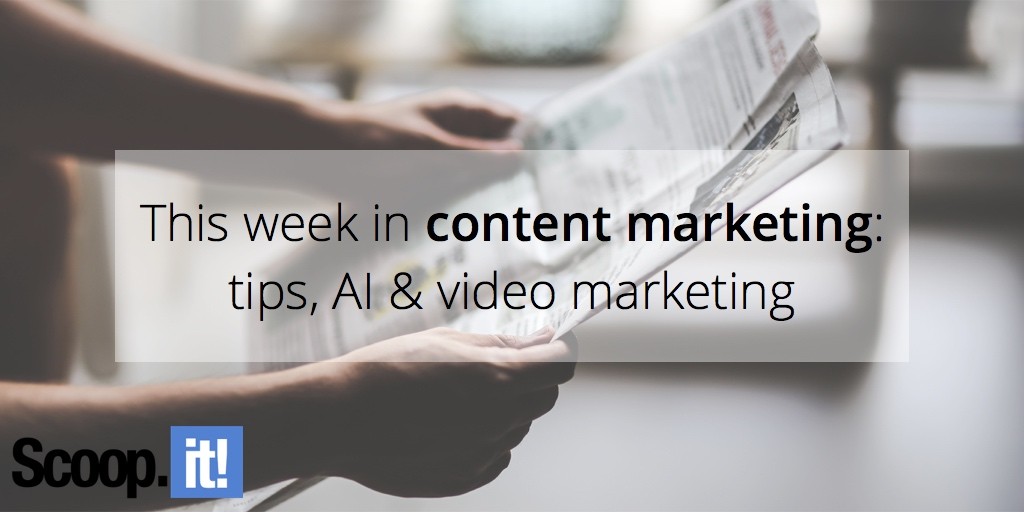 What's better than a bit of content marketing inspiration to start the week? Here are 3 content marketing posts that I absolutely loved, and I thought it would be good to share them with you guys. Let's go!
"The farther you get from audience-centric content, the less impact your content will have." Neil Patel
First, let's talk about this very informative and well-written article from Neil Patel – here he gives us 4 content marketing things that are real turnoffs for your audience:
1. Making it about you, not your audience
2. Being preoccupied with selling
3. Being too SEO heavy
4. Having a "more, more, more" mindset
If your goal is to reach content marketing success, you should read the full article!
"While we expect marketing automation companies to rapidly develop and integrate AI capabilities in the months and years ahead (through both acquisitions and internal R&D), for now, marketers need to piece together AI-powered products and integrate them into their core marketing technology stack." Paul Roetzer
Let's keep going. Today, technology plays a major role in the way we do content marketing. We all acknowledge that. In this article, Paul Roetzer gives us some very good insights on how AI can help us:
Discover content ideas
Write content
Automate content
Personalize content
Create ad copy
Manage digital ad campaigns
Test content
Draft and publish social media updates
Review analytics and write performance reports
Recommend strategies and allocate resources
Read the full article and get really good insights on AI capabilities, as well as very useful tools you can use to be a better marketer!
"60% of people have said that videos of products have actually increased their confidence in the purchase, making them less likely to return items." Nathalie Cohen-Sheffer
In this post, Nathalie Cohen-Sheffer gives us really good reasons to use more videos in our content marketing strategy. Video marketing is rewarding – it increases traffic to your site, it makes your content stand out, improves your audience interests and so much more. Read the full article to get further details as well as good advice on how to make the best out of video marketing.
Image by Kaboompics