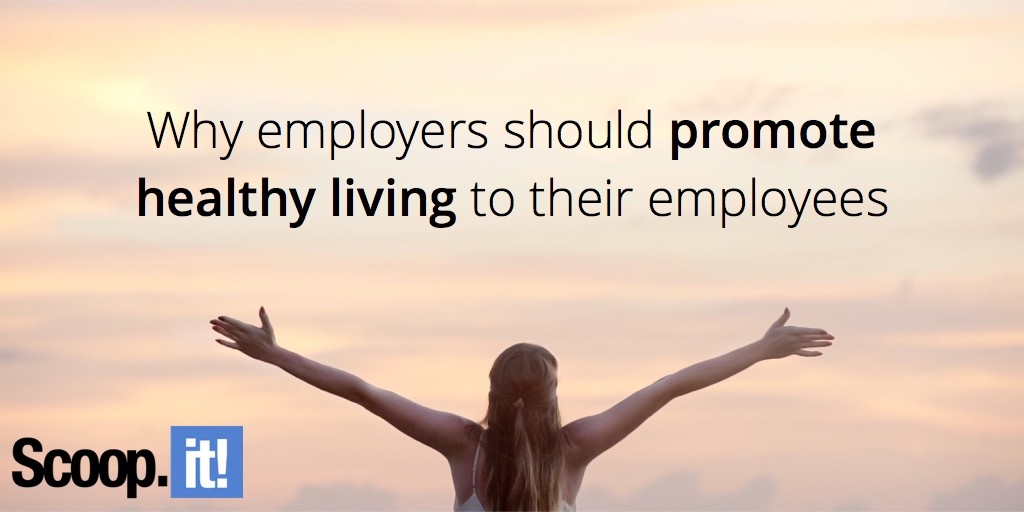 Outsiders typically view employer-sponsored wellness programs as a chance to reduce healthcare costs. Yet, their true values go well beyond lowered premiums. In essence, the addition of a gym, organized outings or nutritious snacks at an office can mean all of the difference in a business's performance. Encouraging improved health practices amongst employees can result in improved productivity, engagement and retention. Which ultimately means the promotion of healthy living can bolster a company's success.
The degree of the effects of improved employee wellness falls on a vast spectrum. If you're looking to improve the wellness of your workforce, an understanding of the benefits will be key. Here's what you should know:
Enhanced attendance and less sick days
At the core of a business's effort to improve employee health should be the desire to decrease health problems. Health issues can decrease an employee's ability to perform and more often than not, keep them from getting into the office. Absenteeism can be reduced by 27% by encouraging employees to stick to a good diet and exercise. Actually providing employees with access to these tools can do more than just improve the number of sick days an employee has to take, though. It can also reduce their likelihood of using a sick day for other purposes and improve turnover rate.
To improve attendance at work, consider providing employees access to energy and immune system boosters at work, also think about making sick days a non issue. Studies have shown that employees who are offered access to unlimited sick days are less likely to use those days off as an excuse to take a break from work. What's more, having the access to recreation centers and on-site healthcare has contributed to an employee turnover rate that is less than 80% at various companies.
Better productivity
There's nothing better than having a high energy staff. Not only do employees with higher energy levels tend to be more productive, they also tend to be more positive about their work as well. Recent research suggests employees with healthy diets are 25% more likely to have better performance throughout a workday. Moreover, they have 3.1 times more productivity rates over their peers who have unhealthy habits.
Increased cooperation and morale
Productivity and energy can do worlds for boosting employee morale. Businesses have long relied on morale raising techniques to increase the success of their work. Mostly because it's been a proven factor of employee performance and productivity. In fact, lagging behind in employee engagement can cost companies as much as 20 percent grown in revenue when compared to their competitors. An energized staff can increase the positive relationships amongst employees and executives and make for a more pleasant work experience overall.
Less concerns surrounding health insurance
Providing a physical fitness program for employees can reduce chances of getting sick and in turn, lower health care costs. Consider facilitating employee access to nutrition and fitness programs to increase their conception of health requirements. A finer understanding of health care options and health improvement techniques can help employees to make more informed decisions about how they maintain their health. Companies who promote healthy living and encourage employee health knowledge typically experience a dip in expenses that come with health insurance rates and premiums.
Decreased workplace accidents
The benefits of arming employees with improved energy and productivity will also present themselves in their ability to focus and break "presenteeism". This syndrome of being physically present at work but not mentally present can occur when employees show up to work while sick. It can cause productivity loss and create an outbreak of workplace failures. Estimated to multiple the decrease of productivity by 8 times, presenteeism has proven to be one of the biggest factors behind work-related accidents and injuries.
Boosted recruiting and hiring outcomes
Word of mouth about a company's investment in promoting healthier employee lifestyles can prove to be valuable as a tool when it comes to recruiting and hiring. Today's job-seekers hold an expectation of some sort of wellness benefits from the job. Perks like on-site facilities or discounted gym memberships are becoming fairly commonplace and can be the final factor in a potential hire's decision to go with a company or its competitor. With employee wellness becoming all the rage amongst companies, investment in an employee health can make all of the difference in the team you obtain and keep.  
 Image by Freestockpro