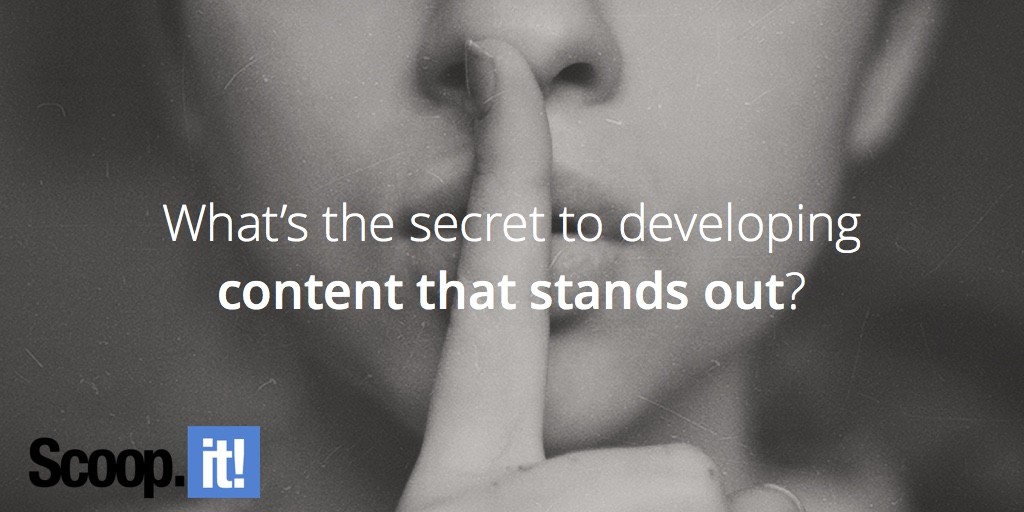 There's more to being successful in online marketing than creating and publishing content. These are important steps in the process, but they don't guarantee results. Everyone is publishing content these days and you have to fight for a portion of your customers' dwindling attention span.
Content clutter abounds
Noisy is the only way to describe the internet right now. And if you're hoping for some sort of magical pivot where things suddenly become a little calmer, you're out of luck. The racket is only going to get louder and louder.
All the way back in 2010 – which might as well have been eons ago in internet years – former Google CEO Eric Schmidt made the bold statement that we create as much information every two days as we did in all of history up until 2003. And while Schmidt hasn't given us an updated data point, you'd have to imagine things are evolving at an even faster pace.
Research shows that roughly 27 million pieces of content are shared every day and more than 90 percent of organizations now produce marketing content on a regular basis. Then you have the millions of pieces of user-generated content that are uploaded and distributed on social media and personal blogs.
This infographic from The Word Pro shows how much content is being created and shared every single minute of every single day. It's almost too much to believe. The data reveals that Facebook users like 4.16 million posts, 300 hours of video are uploaded to YouTube, and 347,222 tweets are sent… every minute!
It's astonishing if you think about it. But once you get past the shock of this noise, it's important that you turn your attention towards how you can avoid being another clanging cymbal and actually add value to your little corner of the internet.
How to craft content that stands out
There are a lot of unique strategies for cutting through the noise, but it ultimately comes down to how well you're able to stand out. In order to stand out, you have to stop developing lame, recycled content and start breathing some life into your work. You have to treat every piece of content you produce like it's the only shot you have to reach your audience.
Here are a few ideas to gently nudge you along:
1. Involve readers in your content
The first step is to stop treating readers like they're students in a lecture hall. This is the quickest way to make people tune out. If you really want to connect with readers, you must do what few other marketers are willing to do: involve readers what you're doing.
The best way to involve your readers in your content is to create interactive content that actually allows them to play a role in the experience by manipulating different elements. This cost estimator tool from Kitchen Cabinet Kings is a pretty strong example. It allows readers – those who are interested in remodeling their kitchens – to plan out their budget and see a breakdown of costs. When compared to a boring blog post on the topic of remodeling costs, this sort of content is clearly superior.
Other examples of interactive content include games, surveys and polls, interactive infographics, and drag and drop interfaces.
2. Share the keyboard
You might be the CMO or CEO of your company, but here's the harsh truth: People are tired of hearing you talk (or type). An occasional email newsletter, blog post, or tweet is fine, but they don't want you to be the voice of the brand. They want some diversity on the authorship front.
By sharing the keyboard with other people, you can give your content some unique flavor. You obviously don't want to let just anyone publish content for you, but including employees, clients, and social influencers in the mix will really help you improve your connectivity.
3. Go visual
Visual content is in right now and it doesn't appear to be going anywhere. There are no signs of the industry reverting back to text-heavy blog posts, so you might as well follow the trend and get a jumpstart on things.
Whenever you find yourself writing a long blog post – i.e. anything over 600 to 800 words – ask yourself what you're doing to keep your readers engaged. Usually, the best way to grab someone's attention is by including a video, unique graphic, or relevant image. And the more strategic you get placing these within the content, the more appealing it'll look when people scroll through. Coca-Cola is really good at this. Just check out their blog and you'll see what we're talking about.
4. Become a storyteller
You shouldn't be trying to produce content. Instead, you need to act as a storyteller. This takes some practice for those of us who aren't natural storytellers, but it's a trait that can be learned. It's something that you can get better at with time, if you give it the attention it deserves.
According to masterful storyteller and talented actor, Kevin Spacey, storytelling requires you to create conflict, be authentic, and value your audience. If you can do these three things, then you shouldn't have any trouble getting people to engage you. And as any content marketer knows, getting someone to engage with your content is the hardest part. Once you have them on board, your chances of getting them to convert go through the roof.
Stop writing boring content
It's time to be honest with yourself. If you had no affiliation to your brand and came across some of the content posted under its name, would you stop for even a second? Or would you keep on scrolling, clicking, or swiping? If you can't honestly say that you would be intrigued enough to spend a few seconds reading, then your target audience probably won't either.
Frankly, you need to stop writing boring content. You owe it to your brand and your audience to create content that rises above the noise and stands on its own merit. Creativity and quality are highly encouraged.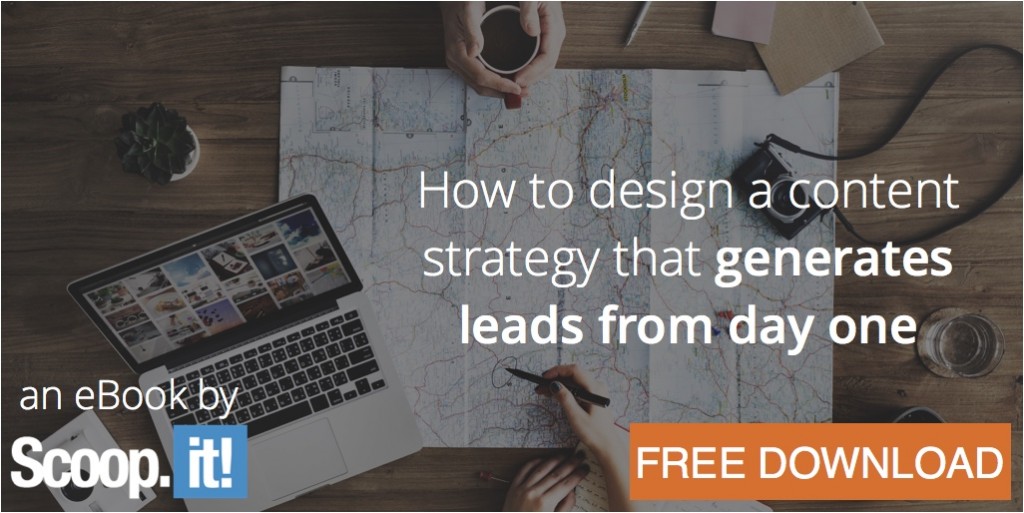 Image by Kristina Flour