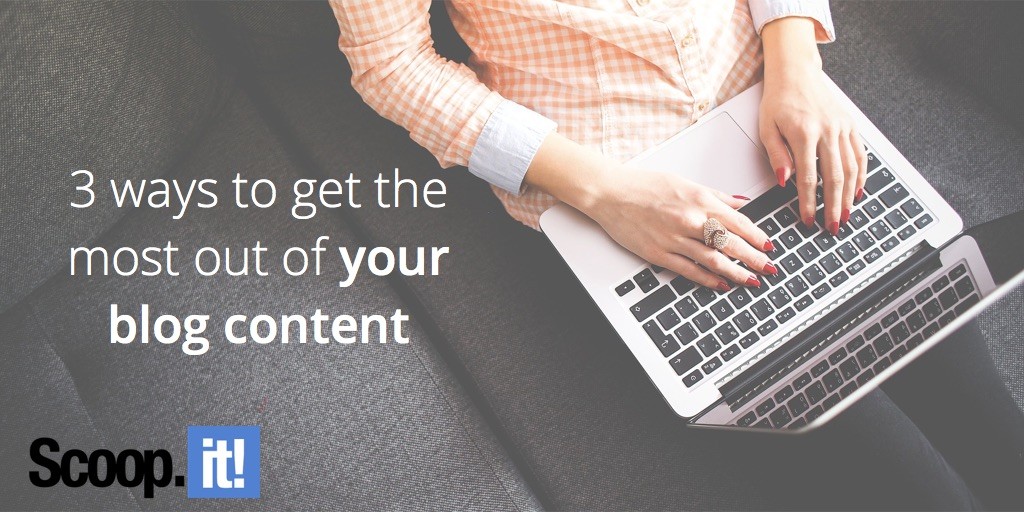 A recent study from HubSpot.com reported that 60% of marketers say blog content creation is their top inbound marketing priority. And yet, for those of us just starting out, the goals of blog content remain nebulous. It's often said that content blogging has different goals than traditional advertising. But if that's true, then how is it different? After all, isn't the endgame the same? Isn't blog content supposed to ultimately generate sales for your business? The answer is yes and no. Blogging can offer businesses all kinds of benefits, including increased sales. But often the results are slightly less direct, but in the end, no less important. 
Ultimately, it's important to remember that content is a subtle affair. And because of that subtlety, it's sometimes hard to know how to get started and how to make your content efficient and effective. So let's talk about three ways to think about blog content that will help optimize it for maximum impact on your business' customer segments.
1. Think beyond advertising
Following from the point above, it's crucial to think of blog content as more than mere advertising. One of the most useful purposes of a blog is that it builds a genuine relationship between a business and an audience that have the potential to become customers. But nothing squanders that authentic relationship quicker than an audience feeling like they're being sold something.
Blogging, if done correctly, is building the credibility of your brand, which is arguably even more valuable than a few sales. A credible brand can create sustainable sales and interest in your business that would not exist just by an ad or two. Blogging is a way of playing the long game.
Now, of course, this doesn't mean blog content is completely divorced from sales. Blogging should be thinking about lead generation, customer engagement, and all kinds of other factors that eventually translate into sales. But it's not a linear, direct relationship, and to think of it that way actually cheapens the many things blogging can do for a business.
2. Get the tone right
I talked a bit about brand credibility above. Essentially, blogging is building a brand. As such, a business needs to have a defined brand voice that customers can relate to if its blogging hopes to be successful. Think about your business. Is it a futuristic and austere company offering high-tech solutions? Or are you a lifestyle brand giving people fun ways to improve their day-to-day? Answering questions like these will help you decide if your brand voice is hyper-intelligent and more serious, or wacky and fun loving.
This doesn't have to be something that you figure out before you start blogging by the way. Sometimes, it can be better just to get started and let these things disclose themselves naturally over time. But the point is—eventually, the tone of the blog needs to become coherent and consistent. This is what will help you build your brand.
3. Be consistent
Let's talk a little more about this concept of consistency. Of course, high-quality content is important—that's so obvious it shouldn't even need to be said. But consistency is also important, not just for keeping an audience engaged, but also for things like SEO rankings, which basically determine a company's online visibility.
Because consistency is so important, a company new to blogging may wish to use a number of different strategies to make sure it's pumping out regular, interesting content. For example, rather than strictly discussing your product, it can be helpful to try and address larger, more relevant issues in order to draw interest to your blog. For example, often, stories pop up in the news that are at least peripherally related to the interests of your company. Taking these relevant, trending topics and addressing them from the unique perspective of your blog will help your content draw preexisting public interest and a wider readership.
Conclusion
As you can see, creating great blog content isn't simply about pat strategy—although that's also important. A great blog is also a product of how you're thinking about blogs generally. What I mean is: the more a business can broaden its vision of what blogging can do for it, the better and more effective its blog content will be.
And if you'd like to know how you can start blogging consistently in 30 minutes a day or less, read our eBook!
Image by Picjumbo_com