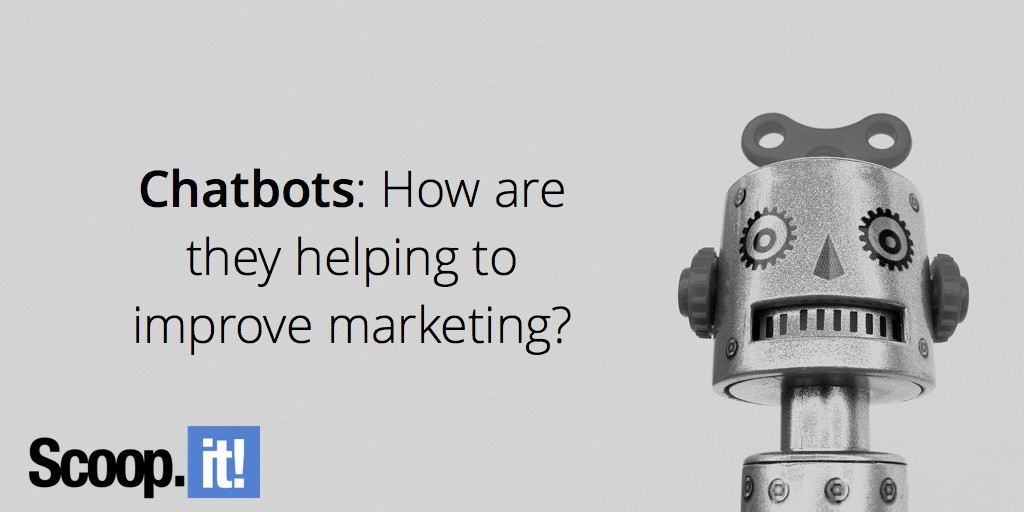 Messaging services have been revolutionary for businesses looking to improve their services and streamline communication with potential customers. While we have been experimenting with artificial intelligence since the mid-1960s, today's chatbots aren't just good for answering questions, bots have also played a significant role in retaining important data regarding user activity.
Today, more businesses have started to integrate virtual assistants into their communication platforms and have found that they've helped to improve their marketing campaigns as they are able to harvest information services based on real-time customer feedback. For marketers, it may be time to turn some serious attention towards chatbots.
1. More meaningful communication
Many of us remember the early days when automated customer service typically entailed spending too long on the phone trying to communicate with a robotic voice that more often than not misinterpreted our answers. Many of us also remember hanging up the phone without ever having the problem solved. Chatbots may be automated, but they are far from the soulless robot voice from the 1980s. Chatbots are following in the footsteps of interactive voice response, but as many chatbots today can emulate human interaction, they are more responsive and informative. Thanks to continual advancements in technology, chatbots can now help customers with everything from basic questions about a product, in addition to utilizing consumer purchasing history resulting in more personalized communication.
2. On-demand without putting more demand on employees
There are some businesses that need 24 customer service. Chatbots can help relieve stress on employees, offering basic services 24-hours a day, so you can let your staff go home at a reasonable hour. For companies that are just getting their foot on the ground, being readily available is an advantage, but can be difficult to achieve as you most likely have a small team that already has enough work on their plates. A chatbot specifically programmed to replace your FAQ page that can also help with basic tasks, such as feedback, complaints, and product exchanges can help to increase customer satisfaction. Consumers will take note that you are willing to go the extra mile to meet their needs, giving your business both a competitive edge while naturally building a loyal consumer base.
3. More meaningful retargeting
While there is a lot to be said for direct communication when it comes to learning more about your customer, never underestimate the power of data. Advancements in today's smart technologies have resulted in marketers gaining access to important insights regarding customer histories. E-tailers and marketers can gather data such as previous purchases, or browsing history, which can then help them retarget consumers in a more intelligent way. While a chatbot interacts with a consumer to help answer their questions, they can use data to simultaneously make recommendations and suggestions that relate to their past and current online activity.
4. Helps you improve overall marketing strategies
The ability to harness big data has resulted in major transformations in the way that marketers craft their campaigns. Chatbots, like various other smart communication tools, have allowed market researchers to have more time to focus on the creative side. Chatbots help to collect important data that marketers can directly access, helping them to gain insight on changes in the market. Thus working alongside chatbots can help market researchers make more accurate predictions and segmented personalized campaigns simply based on a conversation between a bot and customer.
As chatbots continue to evolve, they will provide a more authentic conversational experience, which will allow consumers to articulate their needs more clearly. As a result, market researchers will have more material to work with than ever before. For businesses looking to enliven their marketing campaigns, it pays to collaborate alongside a marketing expert who knows exactly how to make the most of emerging smart technologies.
With more people utilizing messaging services to communicate rather than social media, chatbots are responding to a growing trend of messaging services that will most likely become the standard way to communicate with consumers.
Want to work smarter and start generating real results from your content marketing? Find out how to use the new Scoop.it Content Director to help you become a smarter marketer!
Image by Pixabay