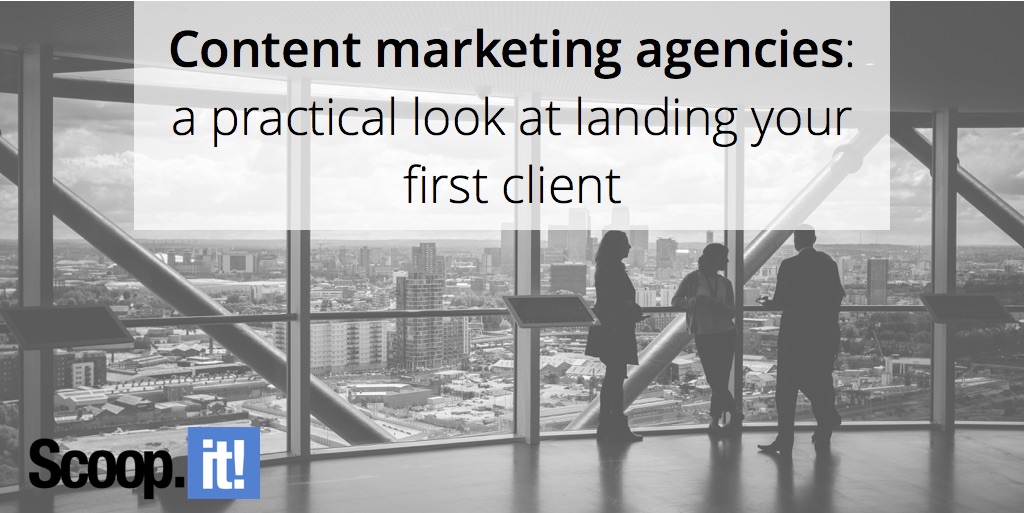 The content marketing industry is as active and lucrative as it's ever been. But along with steady growth has come an increase in the overall level of competition. As a new content marketing agency, you'll have to work hard to land your first client.
Content marketing by the numbers
According to research conducted at the end of last year, nearly 90 percent of companies used content marketing in 2016. Of the companies that have leveraged content marketing for at least two years, 75 percent increased their budget last year. Nearly half of all companies expanded their staffing levels within their content marketing departments.
But despite a growing investment in content, very few businesses have formalized strategies. One study, conducted by Rebecca Lieb of Altimeter Group, found that 70 percent of marketers lack an integrated strategy. This is a big problem and shows that specialized marketers need to help struggling businesses gain more control over their content marketing efforts.
4 tips for landing your first client
The content marketing industry has evolved significantly over the past few years. Five or six years ago, we were trying to convince businesses that they needed content. Today, every savvy business owner recognizes the value of content. The biggest challenge now, at least for content marketing agencies, is competing against the many other companies that seemingly offer the same services.
If you're just starting out, you don't have a portfolio to fall back on. So, how exactly can you gain traction and pick up your first client? It's certainly not easy, but the following tips will help:
1. Target local clients
A lot of new content marketing agencies assume that the best strategy is to cast a wide net and see who they can bring into the boat. And while there is some value in not putting yourself into a box, this generalized approach can be frustrating. A much better strategy, at least in the beginning, is to go after local clients.
There's something about being local that builds trust. Clients like to know that they can walk into your office if there's a problem. There's also a certain amount of familiarity that comes with running a business in the same city. Use this to your advantage and start making a list of possible targets.
2. Meet with prospects in person
Businesses get dozens, if not hundreds of requests every month from people who want to sell them some sort of service. If you're just another email in someone's inbox, you're going to get very few responses. Even phone calls go unreturned most of the time. The key to getting prospects to actually consider what you're pitching is to meet them in person.
If you're targeting local clients, meeting up in person isn't a huge burden. You can offer to come to their office or take them out for coffee or lunch.
The big benefit of sitting with a prospect face to face is that you get the opportunity to build trust and control the conversation. Bring along a colorful, well-designed booklet that outlines the services you offer. Having something tangible like this makes you look professional and prepared. You'll also want to have some case studies on hand, especially if you can find one that's closely related to the prospect's industry or niche.
Try to close a deal or secure a second meeting before leaving. The more persistent you are, the more likely that an agreement will be reached.
3. Lay out a long-term strategy
Remember, most businesses don't have a formalized content marketing strategy. They may write a blog post here and there, but they really don't have any grand plan or specific objectives. If you want to give prospective clients a reason to listen to your pitch, lay out a long-term strategy that sets them on the right path.
Another benefit of pitching long-term strategies is that you're less likely to get one-off projects, which are time-consuming and draining. Ongoing clients that carry over from month to month provide stable revenue and don't require nearly as much time spent on proposals, drafting contracts, background research, and the like.
4. Connect with competitors
"One of the first things I did upon moving to Hong Kong was to identify competitors and reach out to them," marketer Joshua Steimle says. "More than half of them told me upon our first meeting that they frequently had projects they were too busy to handle and asked if I'd be interesting in taking their surplus business."
Believe it or not, competitors don't always have to be treated like enemies. So long as they don't view you as a threat to their main business, they may actually be willing to toss you what they see as scraps. It's up to you to turn these scraps into major clients.
Patience and the Snowball Effect
Patience is what you need to focus on when approaching the challenge of client acquisition. The reason so many content marketers – and entrepreneurs in general – fail is because they don't have enough patience. They swing and miss on their first attempts at securing a client and then back out. In doing so, they cheat themselves out of future success.
Building any business, whether it's a content marketing agency or restaurant, is like forming a ball and rolling it down a massive hill that's coated in thick snow. At the top of the hill, the ball is small and slowly rolls down. But as the snowball covers more ground, it picks up more snow and gets bigger. And as the snowball gets bigger, it's able to pick up more snow at a faster pace.
If you're patient enough to wait for your content marketing agency to make it down the hill, you'll benefit from the snowball effect soon enough. Just make sure you remain patient and have faith in the process. It all starts with one client!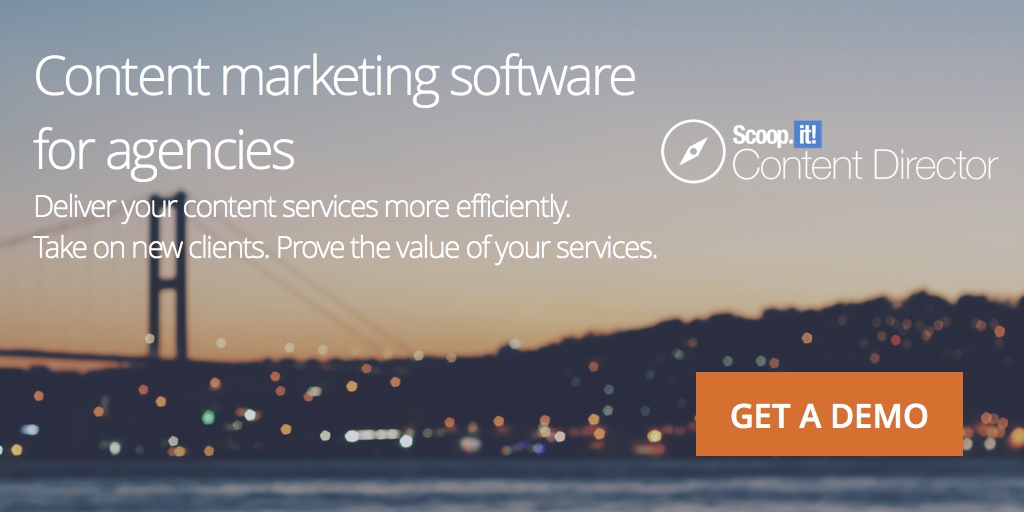 Image by Charles Forerunner