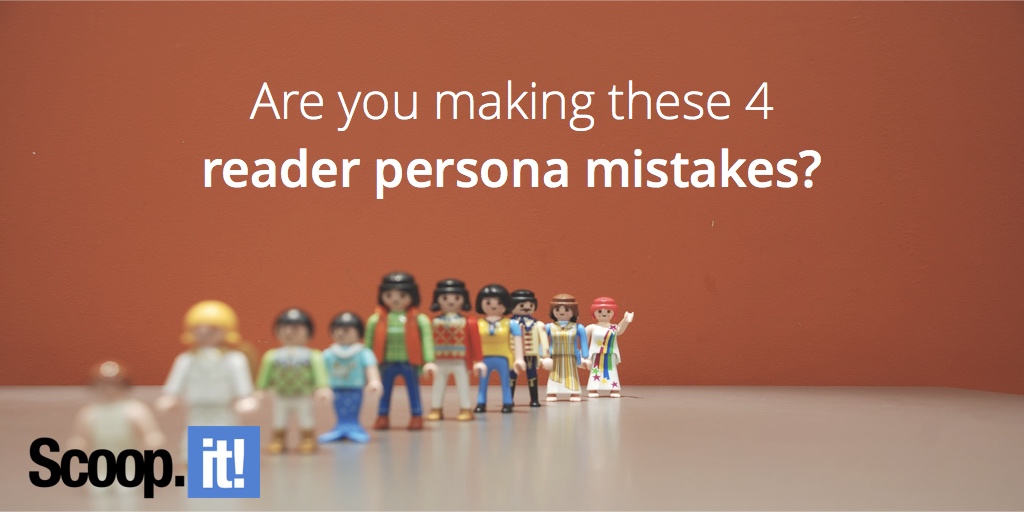 In an effort to humanize your audience and give your content a specific voice, you've probably taken the time to develop your very own reader personas. But have you done it the right way? There are lots of myths and misconceptions on this topic. If you want to create crisp reader personas that actually allow you to focus your energy on the right audiences, you have to avoid the common mistakes marketers so often make.
Why reader personas matter
Before digging into the value of reader/buyer/marketing personas and some of the mistakes businesses frequently make on this front, it's important that we understand what they are and why they matter in the big picture.
According to interaction designer Shlomo Goltz, "A persona is a way to model, summarize and communicate research about people who have been observed or researched in some way. A persona is depicted as a specific person but is not a real individual; rather, it is synthesized from observations of many people."
As Goltz points out, the first instance of using personas in the business world is often attributed to software developer Alan Cooper, who used them in the 1980s as a method for empathizing and internalizing the mindset of the people who would eventually be using his software. Today, you'll be hard pressed to find any successful company that doesn't use some type of persona to guide its decision making.
The goal of creating personas isn't to add another thing to your to-do list. It's actually to make your life easier by simplifying.
"One of the main reasons for using personas is that when you target everyone you actually target no one," says Michael King, a marketing expert with a software and web development background. "The art of segmentation is about narrowing your focus in on people in the market more likely to become your users/customers so you can better serve them. This applies not only to your product and/or service, but your content as well."
Reader personas are all about giving clarity and perspective to your team. They enable you to talk to someone, as opposed to speaking at a generic group of people.
4 common reader persona mistakes
Most marketers understand what reader personas are, but few recognize the tangible value they provide. As a result, they end up rushing through the process of creating personas or focusing on the wrong things. These mistakes end up compromising the personas and limiting their effectiveness.
As you develop reader personas for your content marketing efforts – or evaluate the ones you've already created – make sure you aren't making the following mistakes.
1.
Not
u
sing
a
ctual
d
ata
The first mistake marketers make is failing to use factual data when compiling information. A lack of data leads to ineffective personas that are based on guesswork.
"Fortunately, big data has given businesses unrestricted insight into their customers and prospects," according to Coveo, an intelligent search and predictive insights platform. "It's now relatively easy to create a comprehensive profile of your best buyers, their life-time value, their habits, their buying preferences, their preferred communication channels, the other services and tools they rely on, and much, much more."
2. M
aking
g
eneral
a
ssumptions
There's a tendency to make assumptions when developing reader personas. Sometimes these assumptions are right, but often they're incorrect. No matter how familiar you are with your customers, try to avoid generalized assumptions.
You also need to avoid making stuff up to connect the dots. You don't need to know every little detail to create a persona. If you don't know something, leave it blank. It's far better to have some incomplete areas than incorrect areas.
In addition to using actual data, try sitting down with a number of customers for one-on-one interviews. Surveys also work well if you run an online business. Using the information they provide, you can make more accurate statements.  
3.
Being
t
oo
v
ague
On a related note, a lot of marketers make the mistake of being too vague with reader personas. This is usually rooted in laziness, not a lack of information. Remember, your personas are valuable if they're specific. Consider the following two examples:
Amy is a mom who works a full-time job and is really busy. She doesn't like cleaning the house and wants better solutions than what she currently has.
Amy is a middle-aged mom of two adult children. She's on her second marriage and works full-time as a secretary for a small law firm. One of her biggest points of contention with being a homeowner is that she doesn't have time to clean the house as much as she'd like. As such, she's always on the lookout for products that save time.
Clearly, the second persona is far more valuable. It provides a more complete picture of who the target reader is and what they're looking for. Try to be as specific as possible without making things up to fill in the blanks.
4.
Getting
c
aught
up
 in
s
urface-
l
evel
d
etails
The fourth common mistake marketers make is getting caught up in surface-level details that don't matter. If you read guides on how to create personas, you'll notice they often highlight neat worksheets and encourage people to create memorable names and use photos of actual people. All of these things are great, but they're just aesthetic details. Make sure you really focus in on the meat of these personas – not just the fun parts.
Take reader personas seriously
Reader personas aren't mandatory. Nobody is going to scold you for not creating personas – or developing them in the wrong way. However, you need to take them seriously. There's a considerable difference between a well-researched, articulate persona that accurately synthesizes the tendencies and needs of your readers, and a vague snapshot that was thrown together using stock photos and clichés.
In order to take your content to the next level, you need to give more weight to your reader personas. Set aside some time and meticulously work through the steps of gathering and compiling the right information. You'll be glad you did.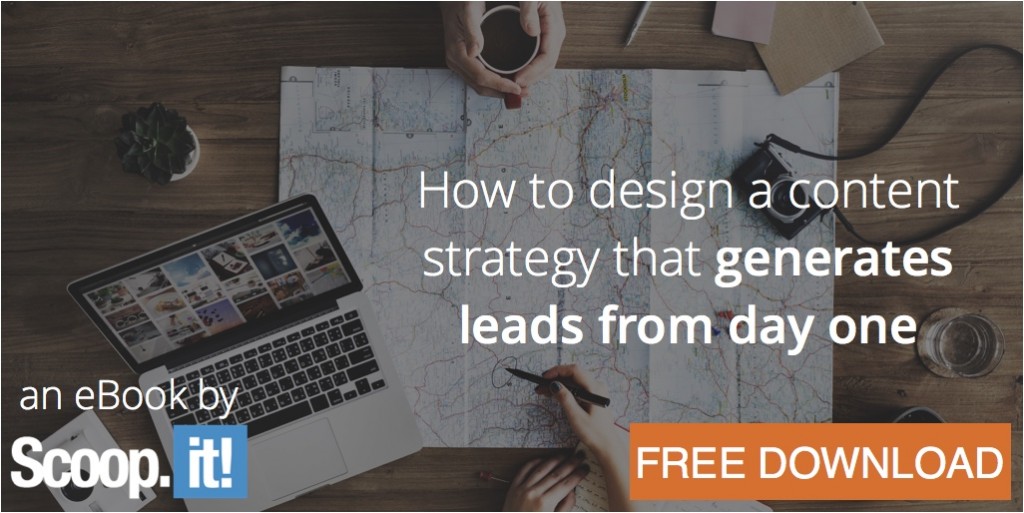 Image by SiskaV