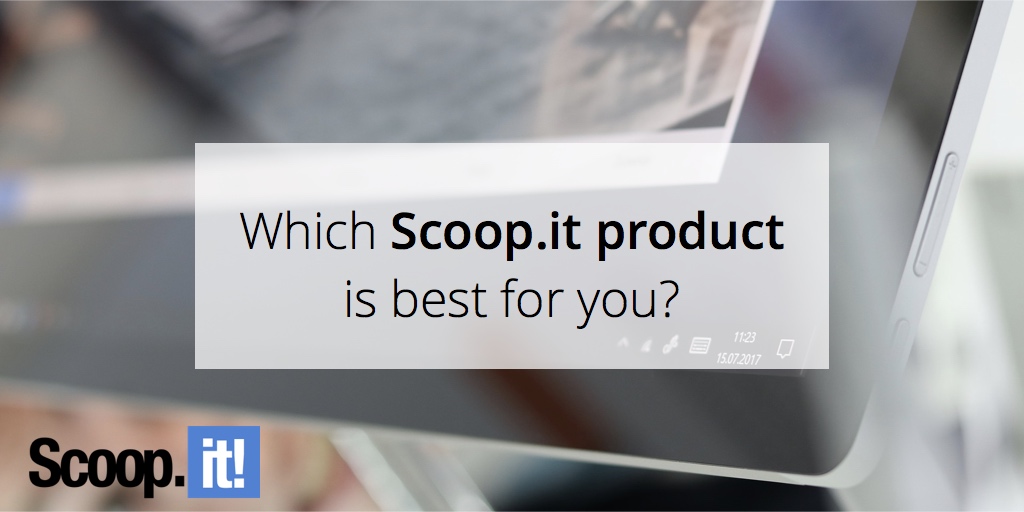 Scoop.it has evolved a lot since its launch. At first, it was a simple content curation tool. Today we have 3 different products! Let's have a deeper look at them, what makes them different from each other, their users and their purposes.
Scoop.it! the free content curation platform
Our most famous Scoop.it platform, the content curation service, has a free access. Today, we have more than 3 millions of curators, on topics like social media, innovation, architecture and more.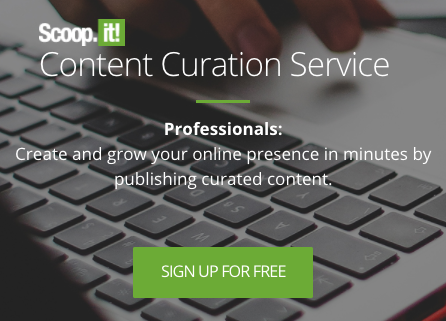 There are several plans, and you can even increase the number of topics and add specific features (e.g social sharing, advanced search). This Scoop.it version essentially helps people with the following needs:
Online monitoring for personal use
Scoop, enrich and store your favorite pieces of content in one place. Best way to never get them lost, and share them easily with your followers.
Be the editor-in-chief of your own magazine, and show your expertise. Lots of Scoop.it users became influencers by curating the best content and adding their own insight.
Visibility for SMBs, freelancers, and consultants
Using Scoop.it is a great way for SMBs to skyrocket their visibility. Content curation is definitely less time-consuming than managing a website and it helps small businesses, freelancers, and consultants to get noticed in their industry.
Scoop.it Content Director: think content marketing and ROI
Scoop.it Content Director has been created to maximize the impact of content marketing. The software is used by marketers and agencies who realized how important content was as part of a lead generation / SEO / branding strategy. The content marketing automation software also goes further than curation and helps you manage every single step of the content marketing lifecycle.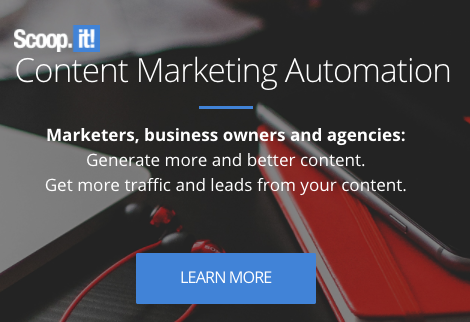 Automate content marketing
Content marketing works and it's proven, but marketers are always looking for more optimization. Our Smart Calendar feature helps you manage content distribution on your blog and social channels, and also via email newsletters. Validation workflows and team roles in Scoop.it Content Director are multiplied, to improve the efficiency of your teams.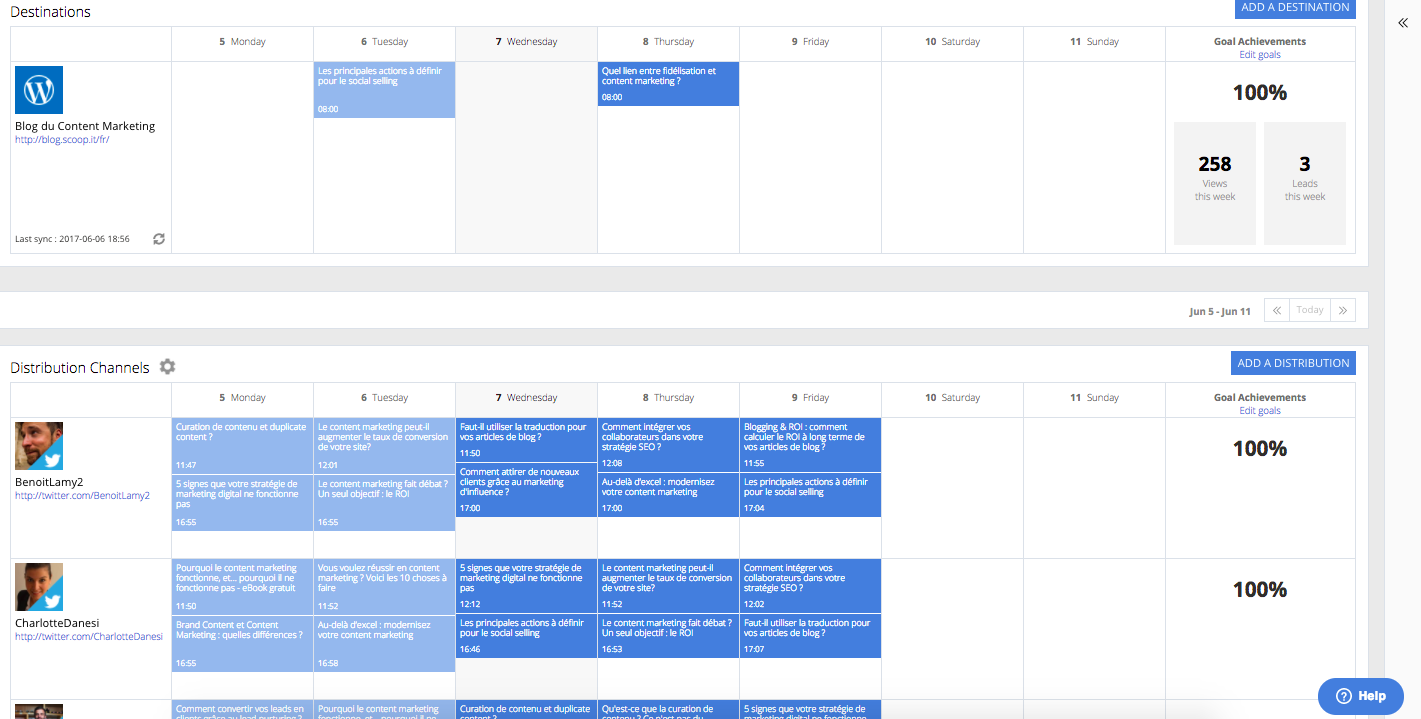 Smart Calendar on Scoop.it Content Director
Boost your content, manage your social communities
Personalized suggestions in Scoop.it Content Director helps you discover and distribute the freshest news on your social channels, to increase followers and engagement. The "Insights" section helps you create curated content directly on your blog or website. This makes you all set to maximize SEO and generate leads!
Analyze and optimize ROI from your content
Measuring the impact of content marketing and its ROI is definitely key to success. It helps you identify your little content gems to give more promotion to, improve your pieces of content to boost conversions. All the analytics you're looking for are available in Scoop.it Content Director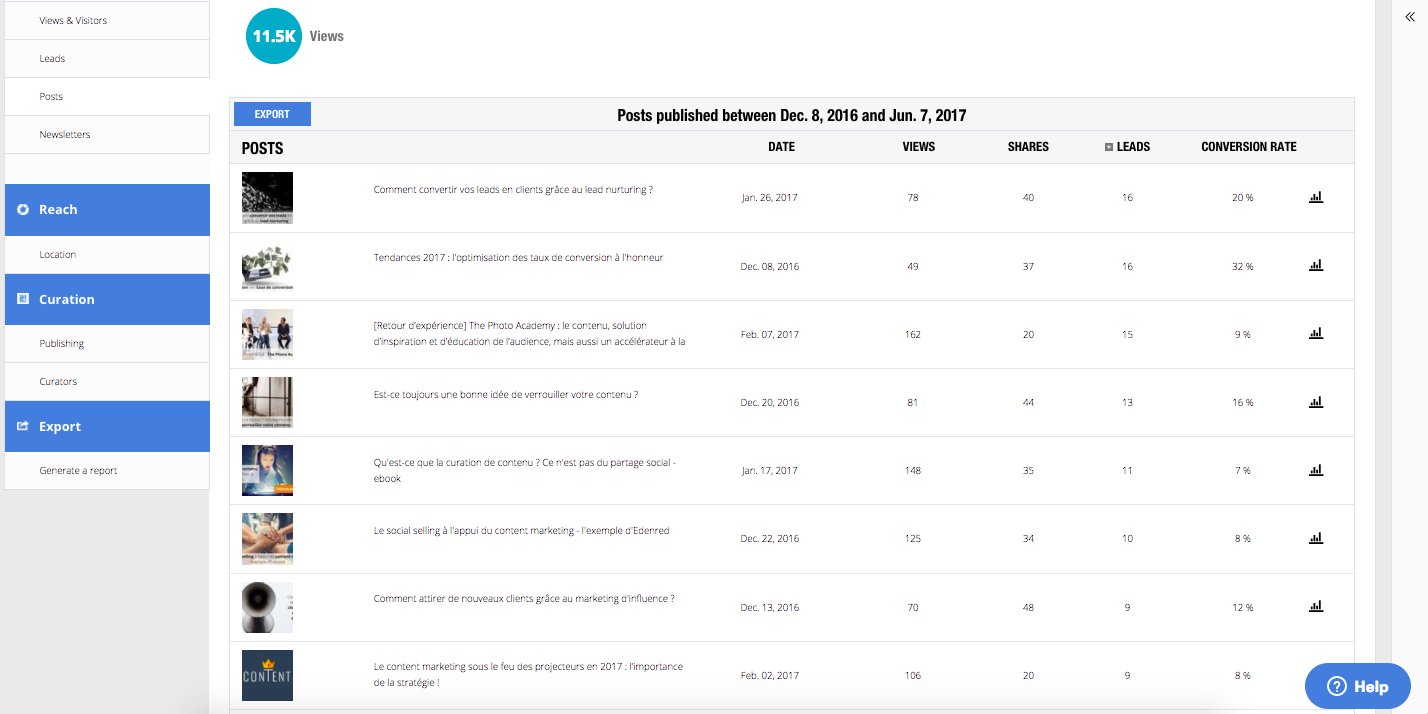 Analytics on Scoop.it Content Director
Scoop.it Knowledge Sharing, your enterprise knowledge sharing solution
For companies who want to harness the power of content curation for knowledge sharing, Scoop.it Knowledge Sharing is the best bet. The platform is private, collaborative, with white-label customization and has been created to empower corporate experts to disseminate intelligence in a more impacting way.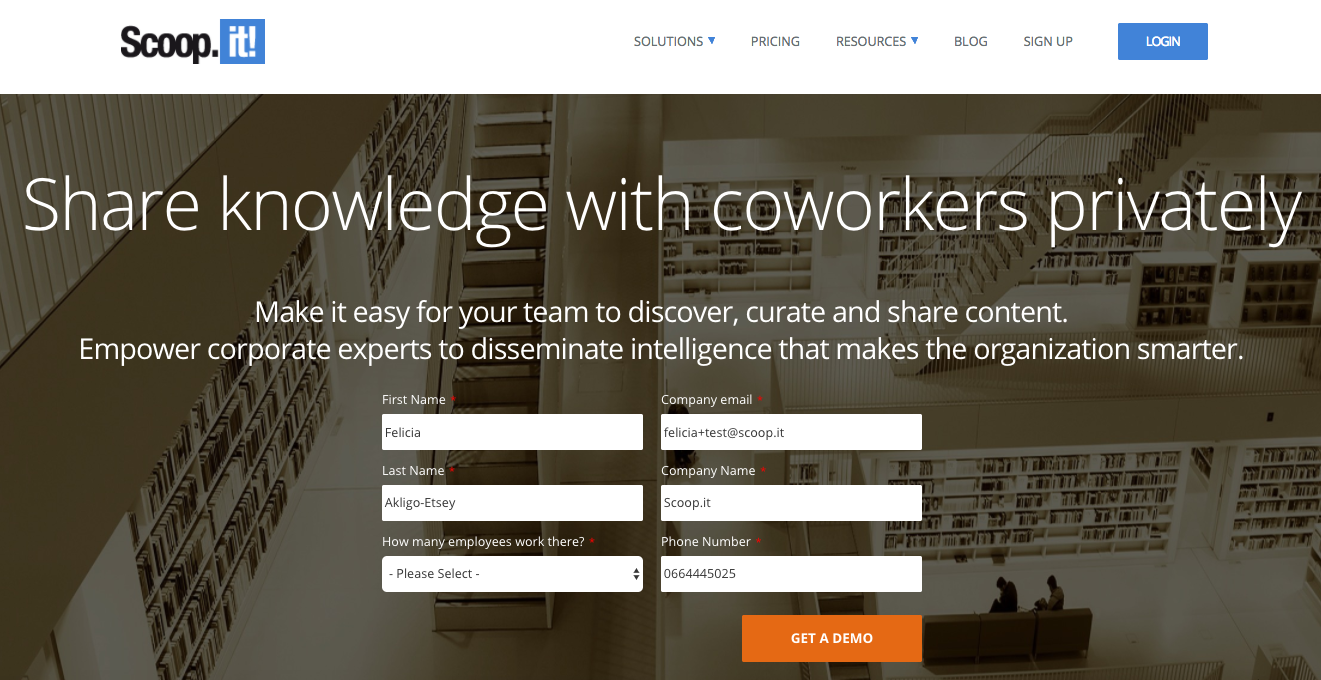 Collaborative and private knowledge sharing
You can manage your private scoops with your team, add tags, distribute them internally and even integrate them to your intranet. Finally, you can distribute your scoops in a newsletter.
Sales – marketing enablement
Offer the best marketing and sales resources to your commercial team, organize them by interest, and maximize their impact.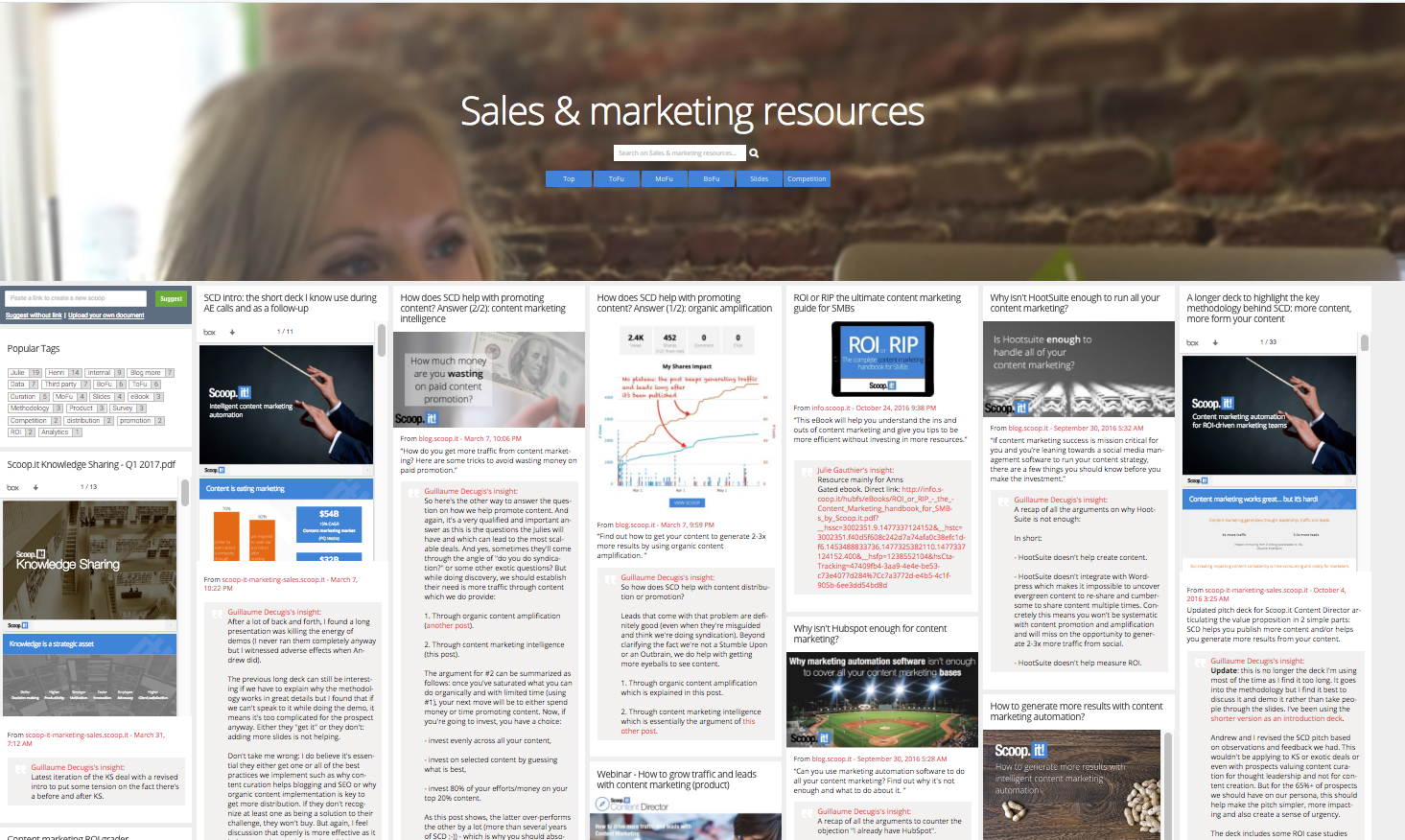 Use your in-house expertise to position your brand and engage with your clients and prospects on social media, blogs, and email.
If you want to understand what will make you succeed or fail at content marketing, and get 8 steps to beat the content marketing paradox, download our free eBook!

Image by Pixabay