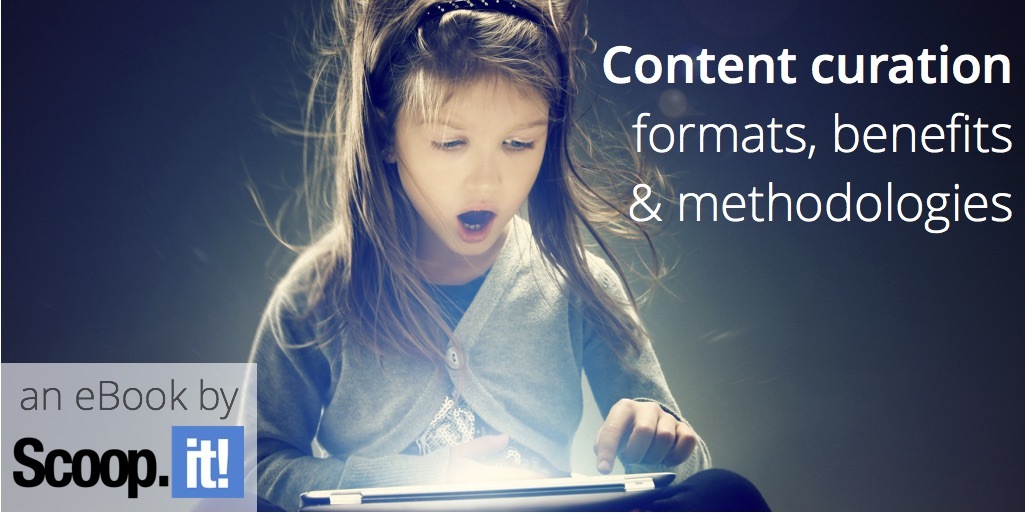 Curated content. The term has been used to cover many different things. Most marketers are familiar with the practice of sharing other people's content on social networks, what we'll refer to as social curated content. Curated content actually covers much more than just social sharing, and can help your content marketing results in ways you don't imagine. 
Does that mean there are different ways to curate content? How different are they from social curation? 
In other terms: what is curated content?
A definition of curated content
Beth Kanter, probably the most knowledgable influencer in content curation, explains what curated content means: "Content curation is the process of sorting through the vast amounts of content on the web and presenting it in a meaningful and organized way around a specific theme. The work involves sifting, sorting, arranging, and publishing information. A content curator cherry picks the best content that is important and relevant to share with their community."It is very clear that curating content means finding the most relevant information on a given topic and presenting it in a meaningful way for your audience, but the benefits and the outputs (forms) curated content can take remain unclear.
The benefits of content curation
If curating content means finding the most relevant content in your space and presenting it to your audience, then the main objective – and benefit – should be to show that you are knowledgable about your domain by relating the most useful information available to your audience.Yet, there are many more benefits that attract marketers to integrate curated content into their content marketing strategy. Some of these benefits are:
But most of these benefits cannot be achieved with social content curation.Because if you just share other people's content on social media, the interest you generate is going to be directed to
another website than your own.On the other hand, there are ways you can
curate content and still get the traffic to go to your own website.Let's go over the different ways you can curate content.
Curated content formats
After you have found the articles you think would be interesting for your audience, there are four different – and complementary – ways you can curate them.Most marketers already practice social content curation, i.e. sharing other people's content on social networks, but this is not the only nor the most efficient way curated content can be used to reach marketing objectives.
1. Social content curation
When you find a good article on the web and you share it on your company profile (with or without a little note saying 'great piece' or 'a new take on', etc.), you're doing social content curation.Social curation is the most spread out form of curation you can find. It is easy to do, it allows you to keep a social media presence even if you don't have time to write original content, and it helps you get noticed by the other actors in your space (because you're sharing their content).
2. Curated blog posts
A
curated blog post is an article on your blog that starts with a quote and a link to another piece of content. You're using an existing piece as your introduction, and then you add your own commentary/insight to it, making it your own.
3. Curated content hubs
A curated
content hub is a place where you aggregate your own content and curated content to provide
an easy navigation and presentation of content with your added insights to introduce it. A curated content hub is a great way to show your entire expertise and thought leadership on any given topic.
4. Curated email newsletters
A curated email newsletter provides a useful and engaging roundup on a given topic by combining your own original content and curated posts.
A guide to curated content: formats, benefits and methodologies
We just wrapped up a
free eBook that goes more in depth on the different formats of content curation and their respective benefits for your content marketing strategy.The eBook also gives you, for each type of curated content, the methodology to implement in order to maximize its impact.You'll get examples of each format and after reading this eBook, you'll know exactly which types make the most sense for your strategy and how to implement them effectively.