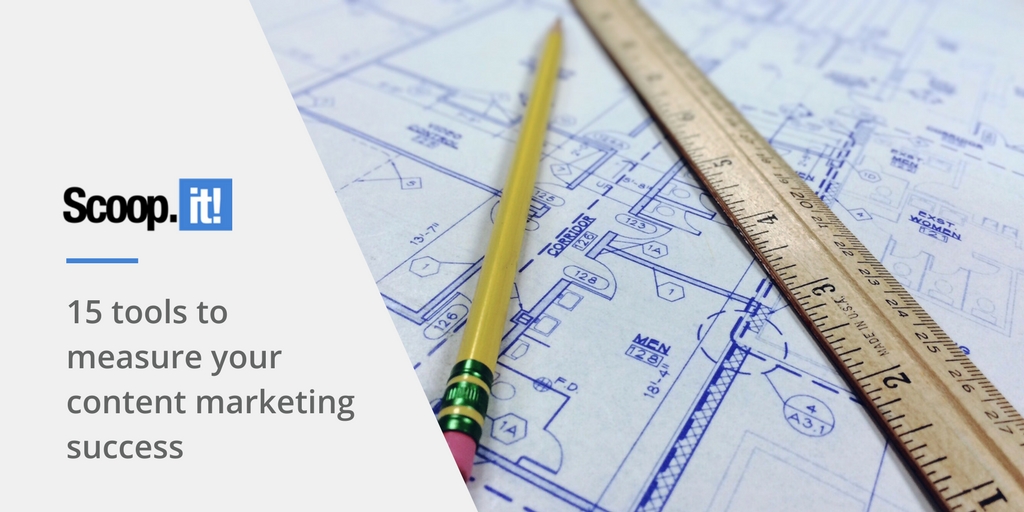 Content marketing is one of the most important assets every marketer should use knowledgeably in order to increase a company's visibility. According to A Guide to Marketing Genius: Content Marketing by Demand Metric 90 % of businesses market with content and spend more than 25% of their budget on content marketing.
But it's not just about creating relevant content and delivering it timely to an audience, but most importantly about measuring its effectiveness and ability to grow leads and increase sales. Once you've created the posts and you've launched them, you need to know how they perform. You need to know how your audience is reacting to different types of content, different ideas, different formats, etc.
And before you move on to marketing tools to help you measure your content marketing performance, take a look at  the following metrics that have relevance to content marketing success:
You should focus on traffic, unique visitors, rankings, etc. These are the metrics you should take a look at in the first place.
Once you've got those numbers and you know how many people your posts have reached, you need to know how many engaged with them. You should take a close look at bounce rate, click-through rate and average time spent on site.
Your audience has visited your site, they've spent quite some time visiting it. Now, you should take a look at how many have converted into leads. You can find that out by checking the number of sign-ups, followers, and sales.
You don't want your audience to visit your site just once and that's it. You want them to return to your site. Keeping a client or a reader is far less expensive than trying to get a new one. You should focus on return visits and repeated sales.
The last metric you should consider is the ROI. Revenues are the main purpose of each business and publication. You need to find out how much revenue your investments have generated.
Here are 15 tools you can use to measure these metrics.
This is the dashboard every marketer should have. By using it, you can have a clear picture of your audience in real time. It's user-friendly, everyone can use it, and you can find out lots of insights about your readers.
It highlights key metrics such as page views, visitors, engaged time, social interactions, audience loyalty, devices, and creates exhaustive reports for you to use.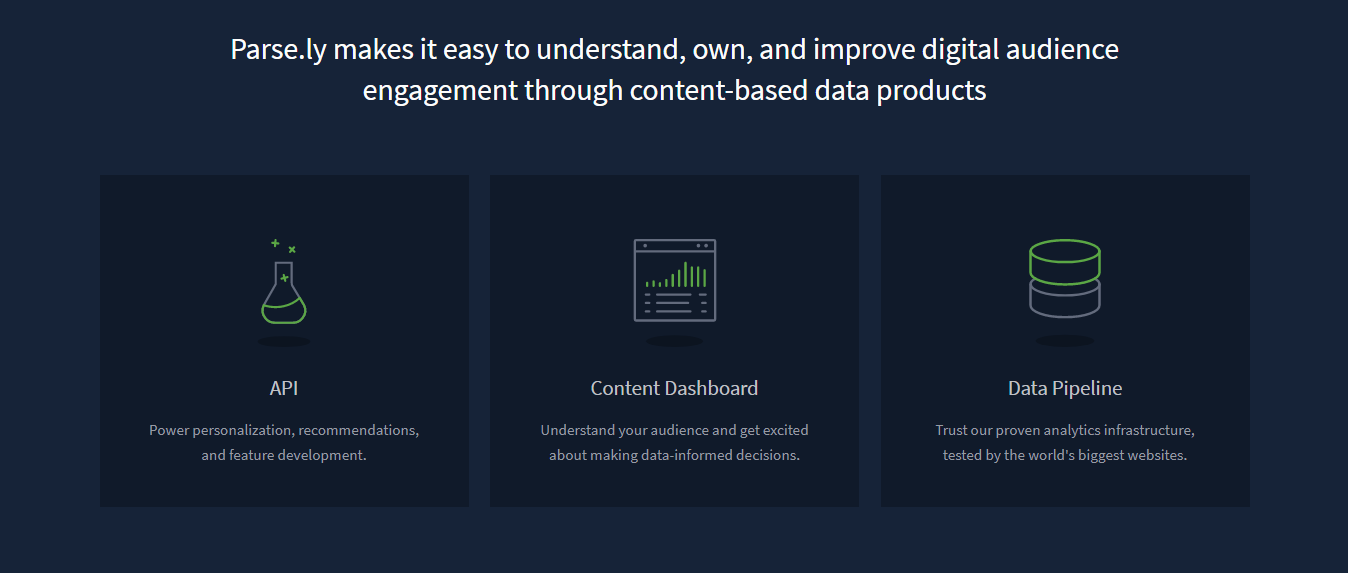 Atomic reach focuses on the content creation process. Using constantly updated analytics about readers' reading habits, it offers an accurate prediction of how your audience will react to your posts.
You choose your target audience and the tool will give you insights, thus you will be able to adapt your copy. It will improve your articles' readability and its performance in terms of reach, engagement, and time spent.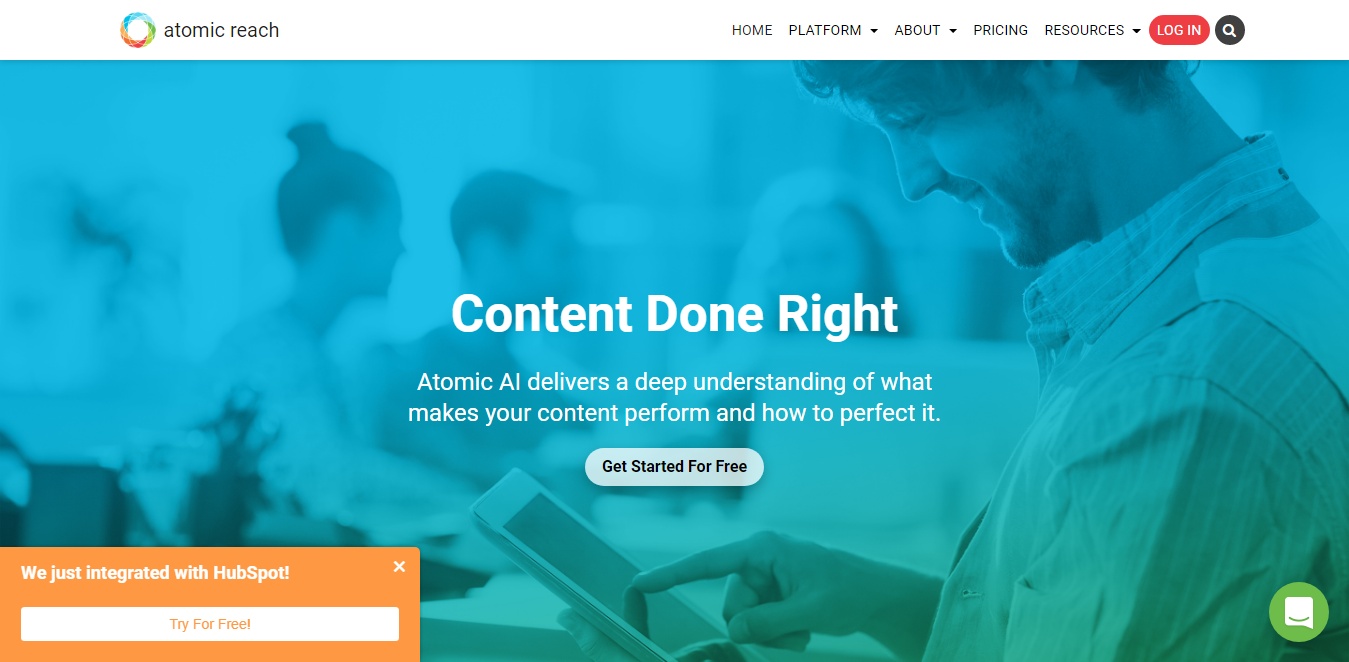 Having successfully completed projects for companies such as Accenture, NBC, and The New York Times, this tool should be on any content developer's shortlist.
They use a data-driven approach in order to maximize the impact of your posts. This approach is beneficial when focusing on large audiences. You will be able to identify certain patterns in their behaviors. This way, you will be in the top 30% marketers which can target their audience according to their behavior. The downside would be that you can't be very specific, you won't identify each customer's needs.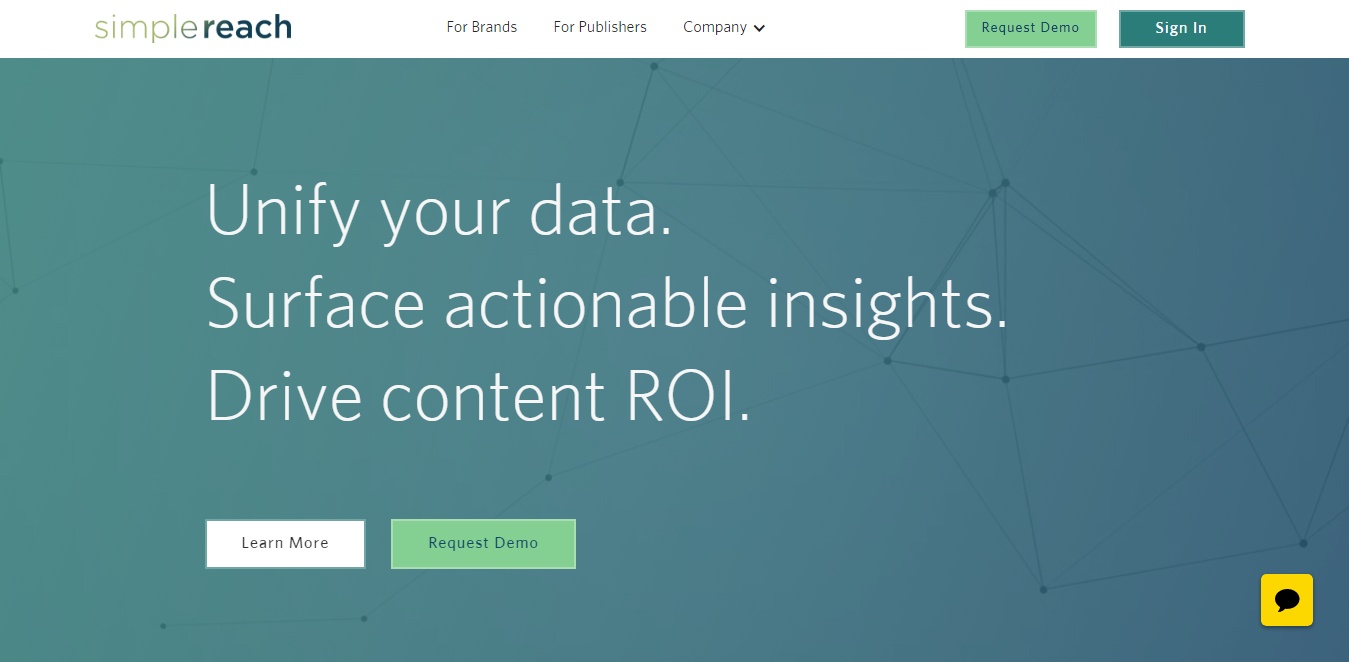 Content curation, keywords, and analytics. This tool offers them all and covers every stage of your content's lifecycle. You can use it for your keyword research. Then, once you start writing your ideas, you can curate your posts in order to improve their readability.
Your posts are up and running and they generated quite some buzz, now you need to measure their impact. Scoop.It comes in handy and will help you get those vital insights. According to a Scoop.it research, 62% of marketers said that they expect technology to amplify their results.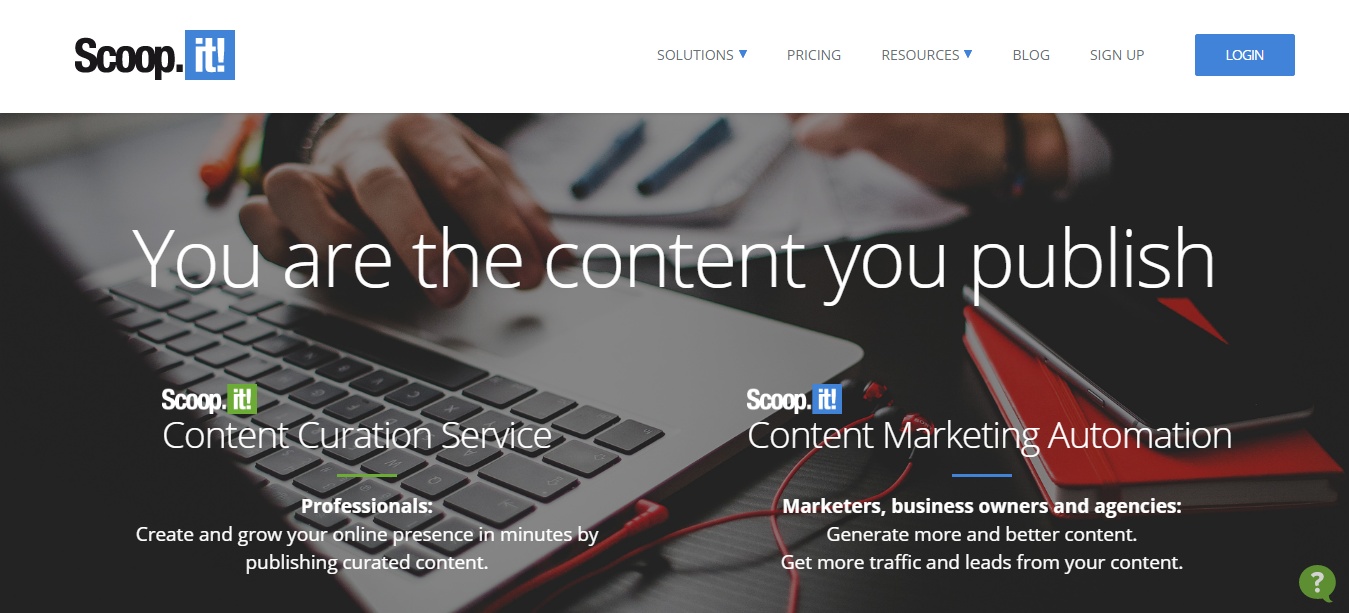 All-in-one analytics, reporting, and optimization. This is the simplest definition you can have for Chartbeat. This user-friendly tool is, what we like to call, a one tool show. You don't need dozens of tools, each with its functionalities. You get Chartbeat and you are one click away from having all the functionalities you need. You won't use valuable time to use as many as five tools for these operations. You will have them all using chart beat.
Klout is a tool every social media guru should use. By using analytics, it identifies trends in your niche and suggests content that your audience likes. Also, it offers lots of help during the creation process. The tool will give you tips for you to increase your posts' readability and impact. Last, but not least, you can track the impact your content has on social media by using your Klout Score. We can name it a complete marketing automation tool.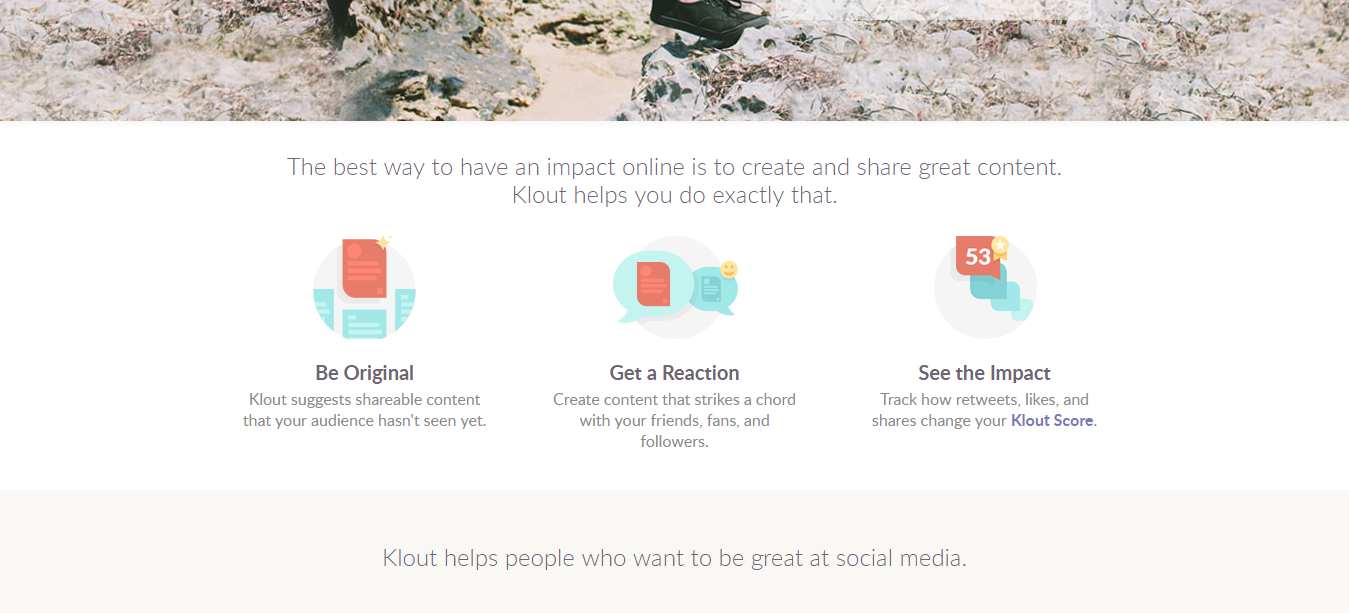 Marketo is the abbreviation for The Best Marketing Automation, Analytics, and Content Tool. Just kidding! Even so, every joke has a dash of reality. Yes, this tool focuses on marketing automation, analytics, and predictive content.
Basically, any marketer using it will have a tool that can do virtually everything. It will automate all the processes, it's a great support for the creation process, and it also offers insights. Unlike the other tools presented so far, Marketo is also a great CRM tool. The CRM service offered by Marketo is the benefit which differentiates it from the other tools.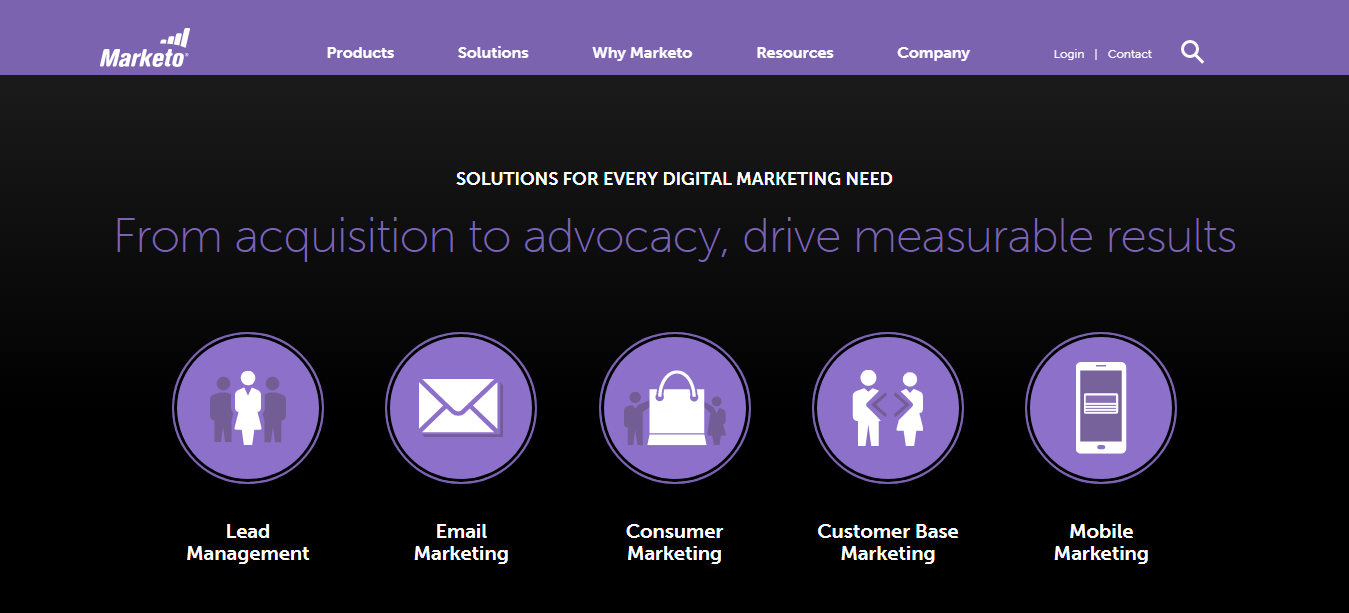 At first, Buffer was a tool meant for marketing automation, but considering the increasing importance of analytics, they've implemented this feature, as well. You, and 71% of the marketers, expect to reduce the time needed to schedule your content and post it. Once you post, you are able to get information regarding its impact. You can get a complete overview of how you are trending on social media. The good thing about this tools is that it can be used for both marketing automation and analytics.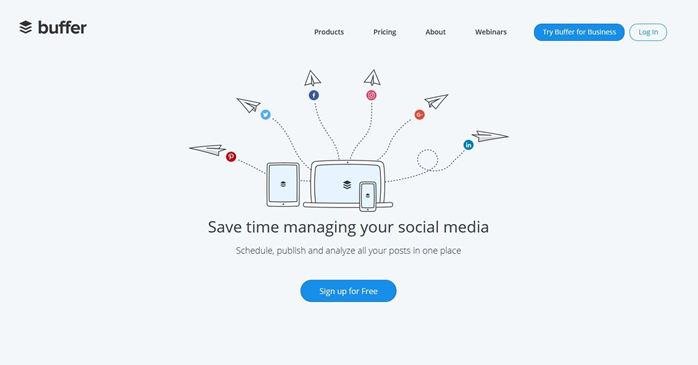 You can use Simply Measured to listen to your audience and identify the trends in your industry. You can measure your brand, competitors, and influencers. Also, like many important tools, Simply Measured tracks your content and its impact. A special feature of this tool is the Conversion Tracking. You can see how your social media activity converts into traffic, leads, and revenue. Every business owner can confirm this, it's quite difficult to estimate how your social media activity turns into hard cash. This tool can help you with this problem!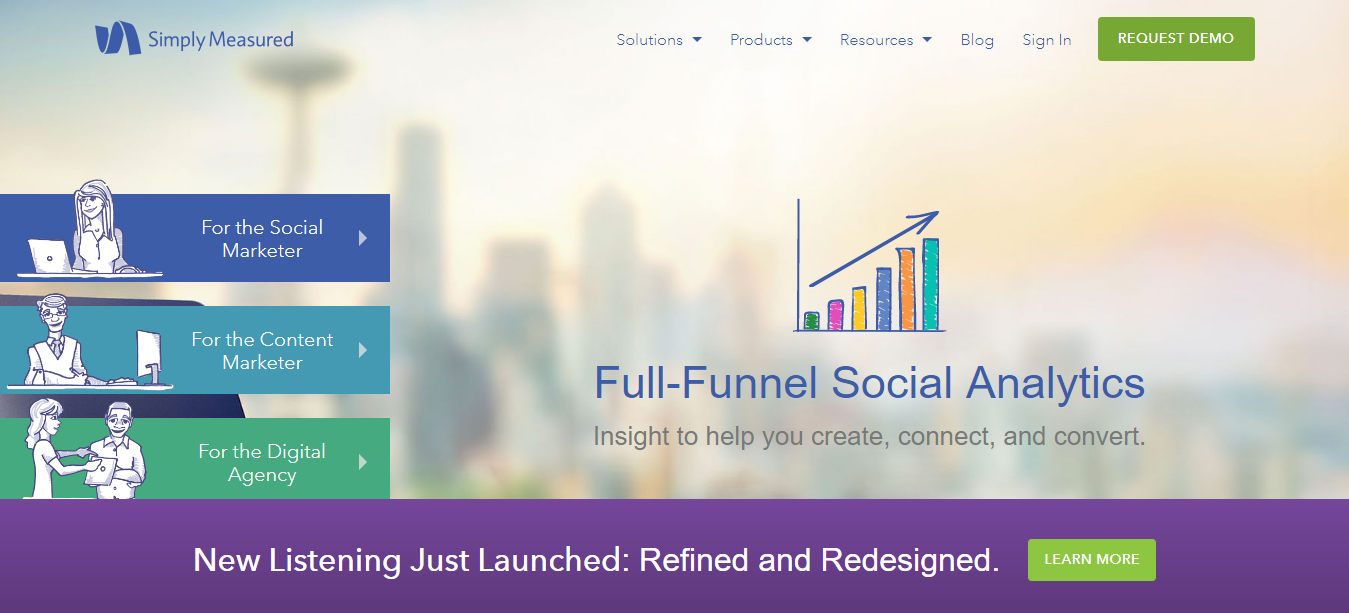 Hootsuite is the tool you ought to use when you want to simplify your social media marketing. You can connect with your audience faster, with ease, and with a better control over your actions. It's a marketing automation tool that offers exhaustive analytics about your audience and content. Also, for a better control of the content you share, you are able to nominate the editors of your marketing campaigns.
This automation tool is used by the great majority of marketers. It's very popular because is user-friendly. You can learn a five-year-old how to automate your marketing processes.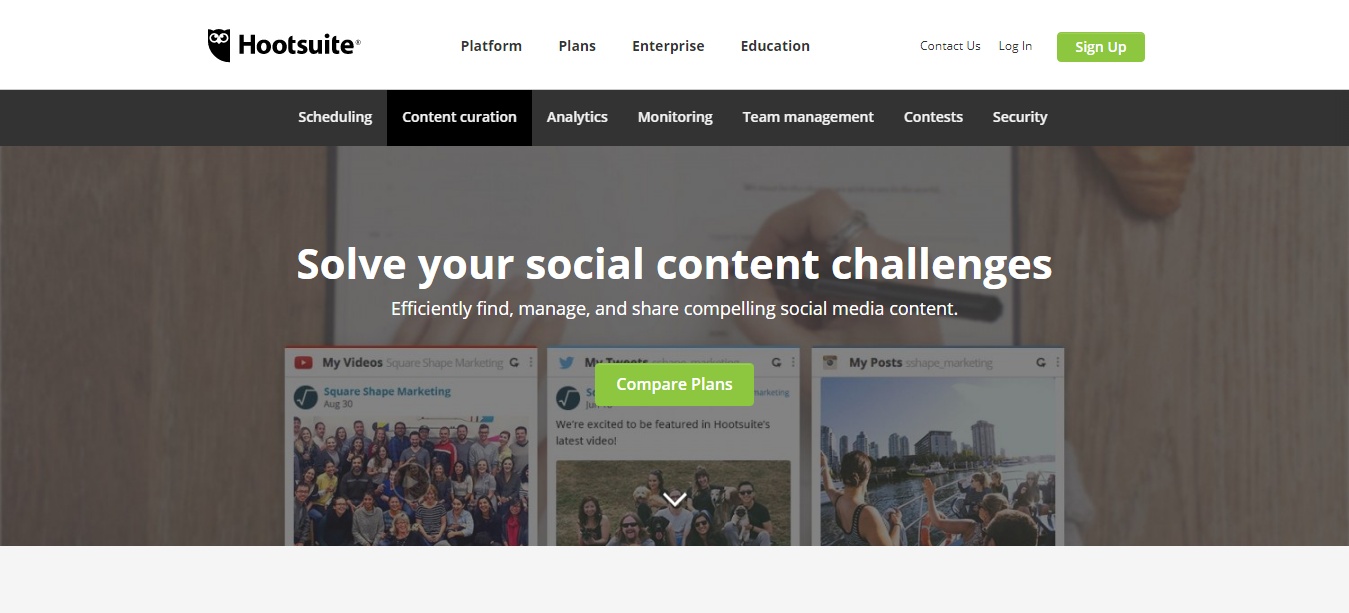 Apart from the usual analytics and feedbacks, this tool also offers a whole range of one-of-a-kind services. These services, such as surveys, heatmaps, and visitor recordings make this gadget a must for every online marketer out there. The strong point of this tool is that you will be able to see how your audience reacts to your content and the way you should modify it.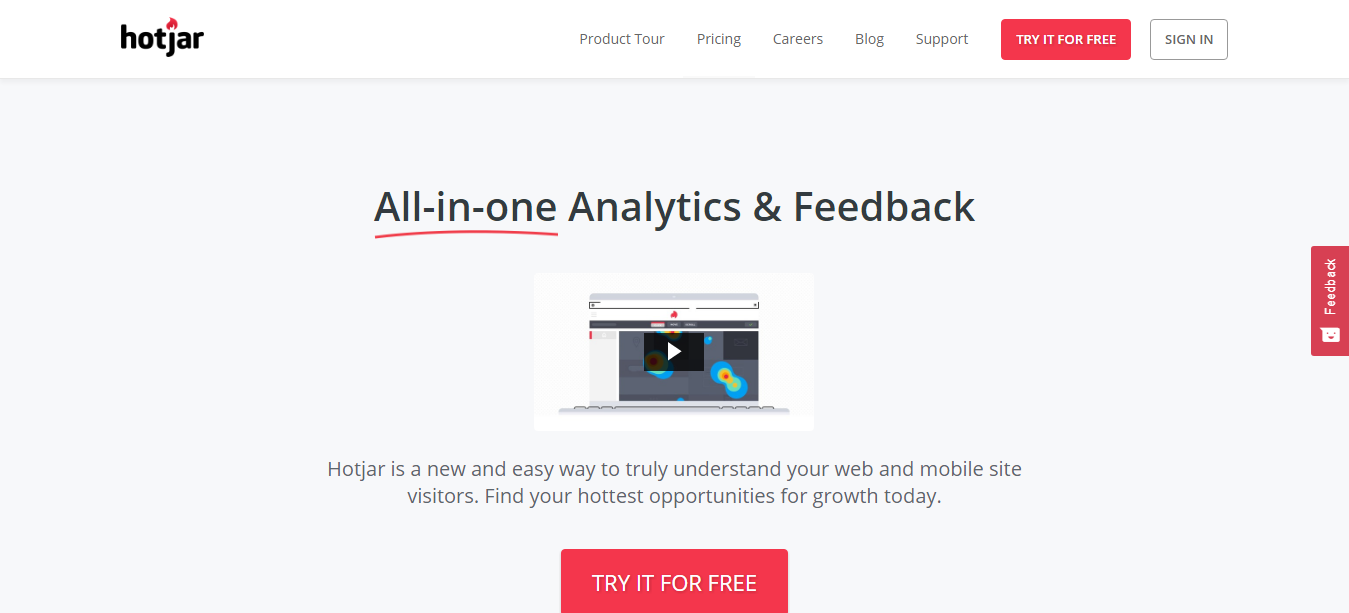 Essaysontime focuses on the content creation process. Quite often, people don't have the necessary time to create content that will ramp up their traffic. During these situations, you need to outsource this process. For the content to create a big splash, it needs the hands and brains of a professional.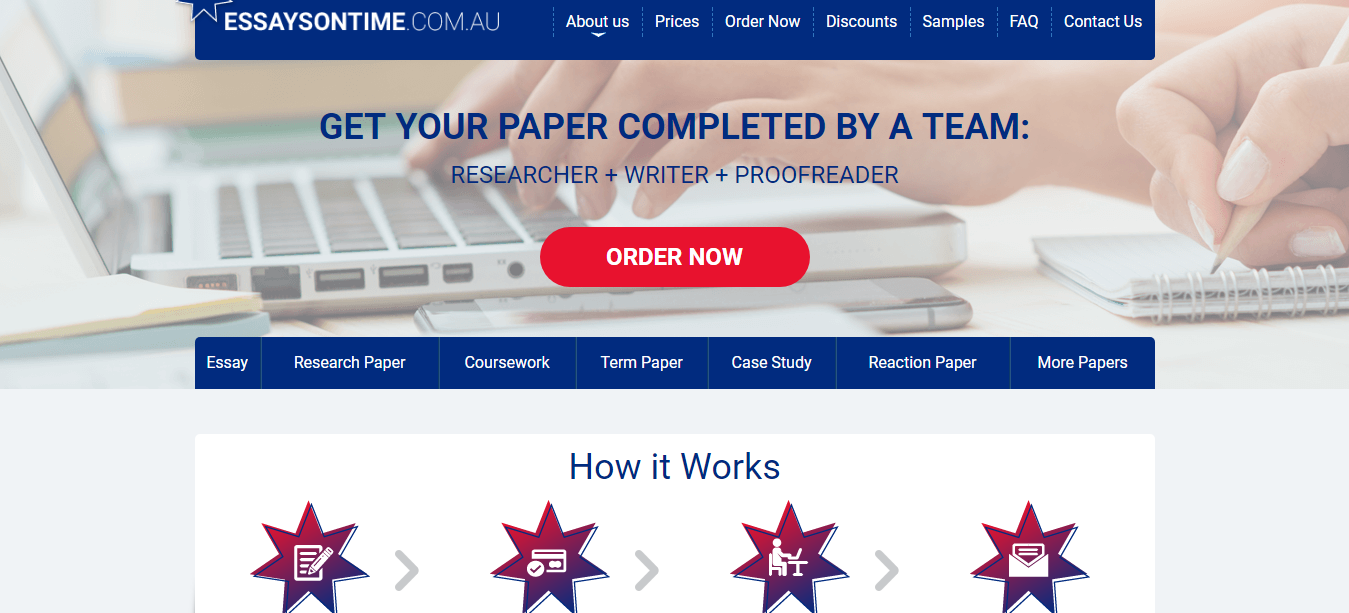 Do you want to measure the splash made by your content? You want to identify your ideal customer and create personas? You want to compare your results to your competitors'? QuantCast is the tool for you. It offers more than the great majority of tools and you are able to measure the reach of your content and improve it. Apart from that, user personas are vital in order to properly target your audience.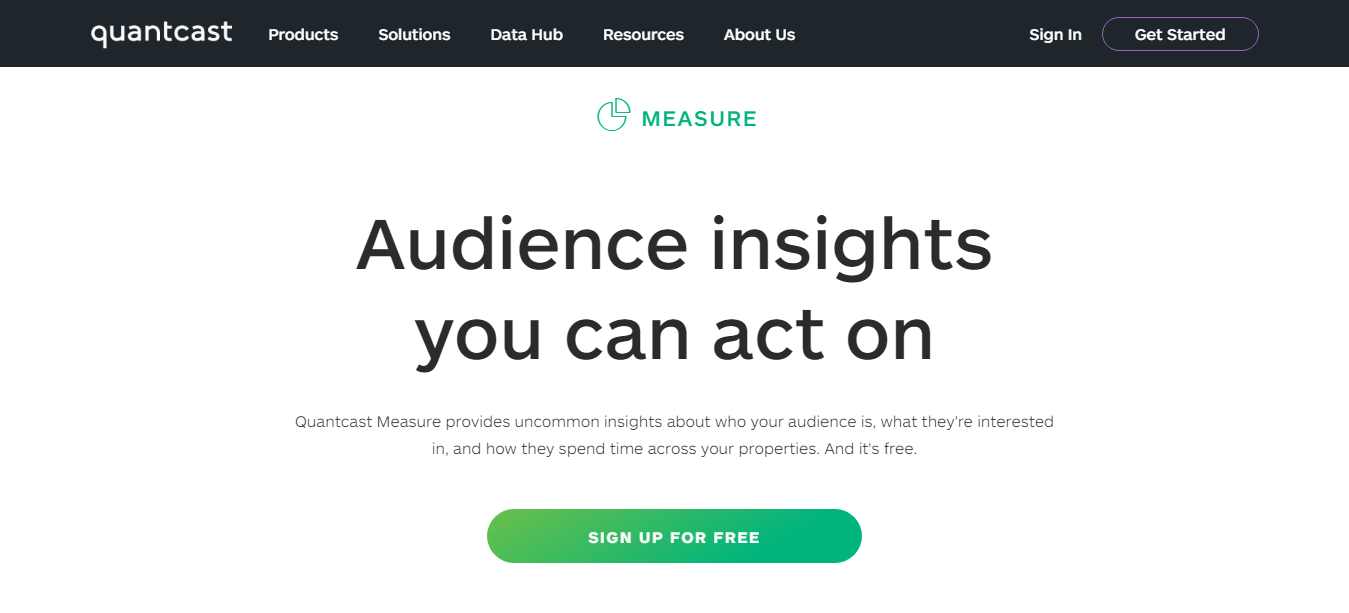 SqueezeCMM is the device which every online marketer should use. You can create meaningful and comprehensive insights into your content. You can see the buzz it generates and how your customers react to it. I'd recommend SqueezeCMM to anyone wanting to reduce the time it takes to do the digging, sharing, and measurement for their content.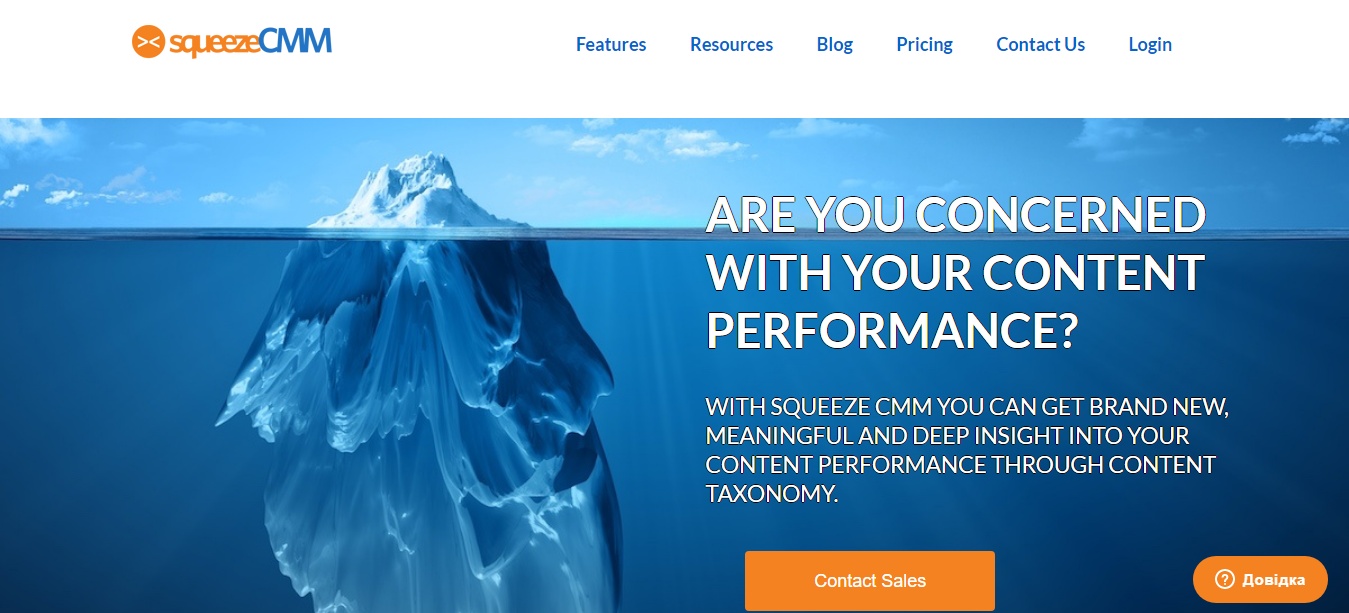 Want to be one step in front of your competition? Are you always looking to identify new trends in your industry? Almighty.Press is the tool for you. You can easily identify, curate, and share the most appreciated content. You can make the snowball get bigger and bigger. You will be able to identify the trends in your content and use them to increase your reach.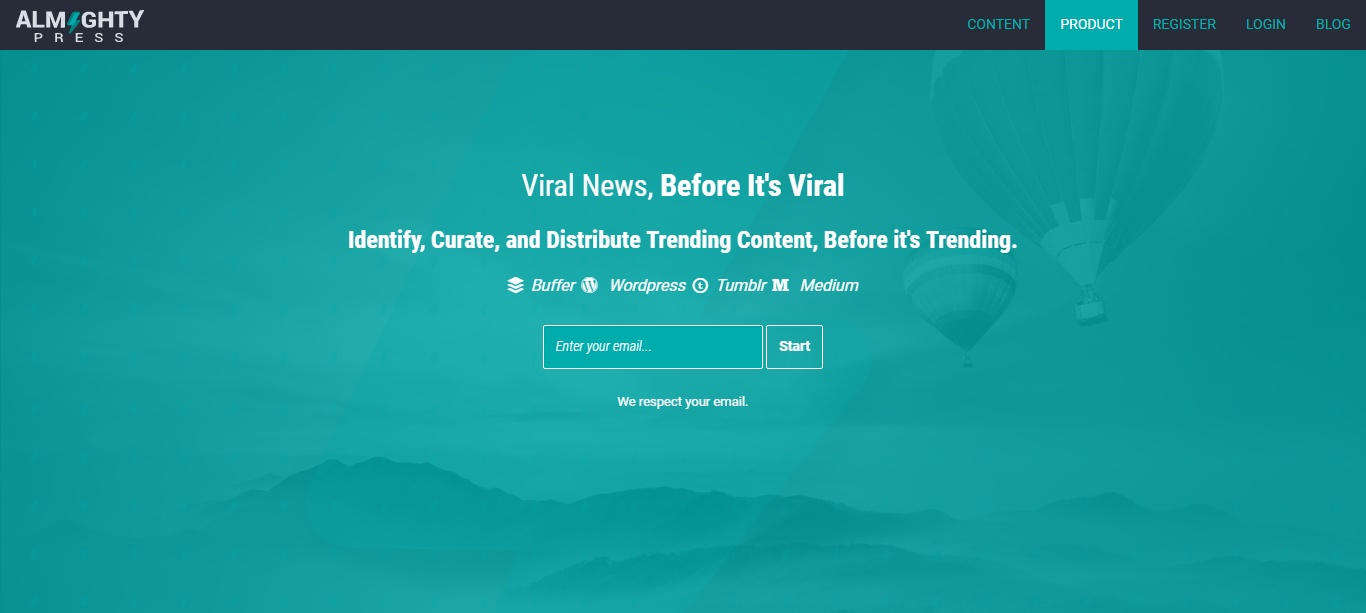 Apart from creating outstanding content, you need to measure the impact it has. Try out these tools to find the best that will work for you and benefit your content performance.  
And if you need help choosing the best software to skyrocket your content marketing results for 2017, download our free guide with over 44 tools reviewed!