Ever since HubSpot CEO Brian Halligan coined the term "inbound marketing," it has been all the rage. And for good reason.
Unlike its counterpart outbound marketing, inbound marketing does not shove products or services into people's faces. Rather, with inbound marketing, you address customer problems, thereby creating awareness for your product or service and attracting customers to it. Of course, you probably know all of this already.
And like any other form of marketing, inbound marketing is for creating product awareness to ultimately enhance brand recognition and increase sales of the product. To make that happen, ensure you have these components in place to help you execute your inbound marketing strategy successfully.
1. Content
When content is mentioned, what readily comes to mind is the written word–blog posts, ebooks, whitepapers, newsletters, etc. But content involves much more than that.
For example, pictures, infographics, videos, podcasts, and webinars are all forms of content. And there are much more.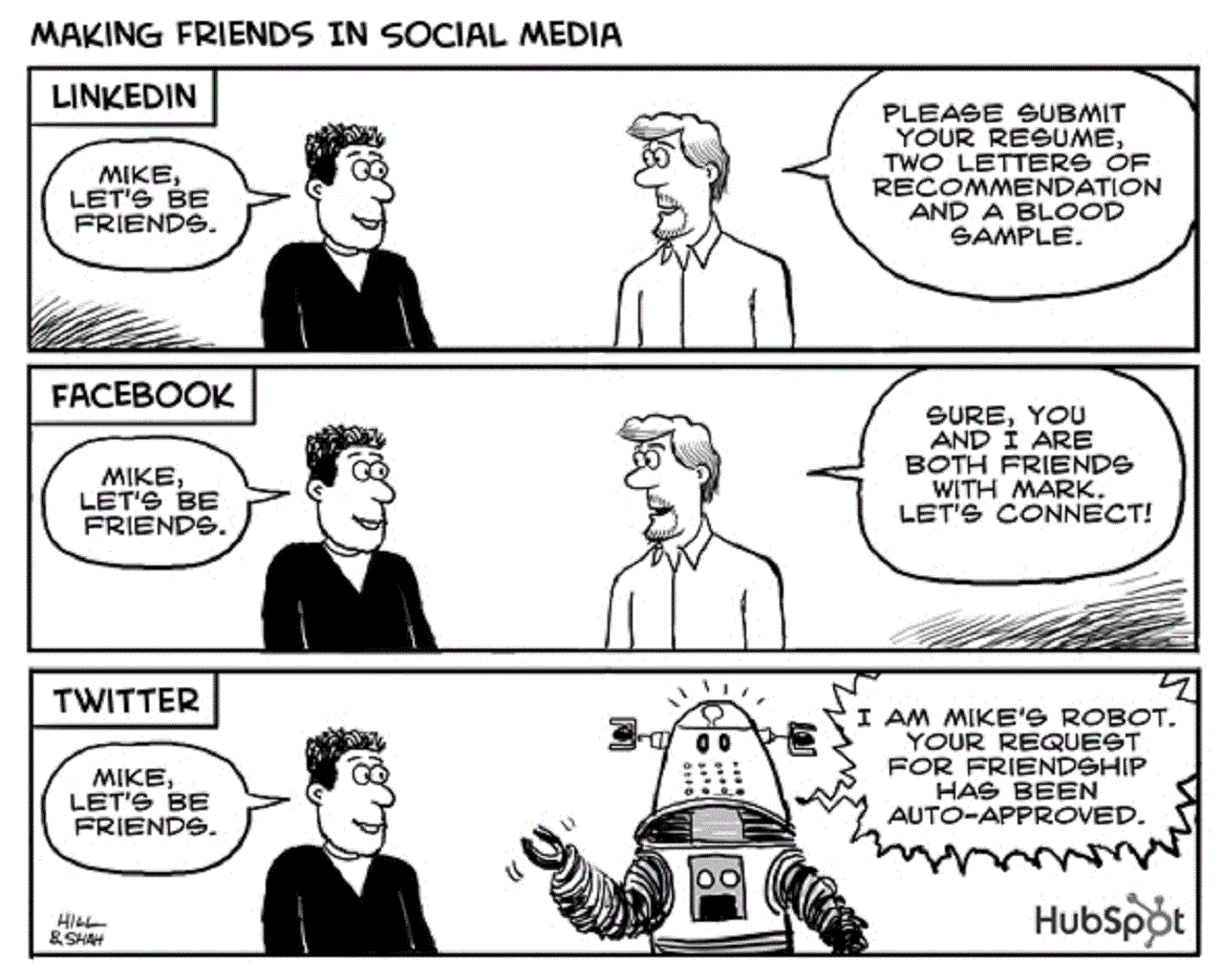 Comics are content
Don't limit yourselves only to creating blog posts. Your content strategy can include two or more forms of content. For example, Scoop.it uses blog posts, webinars, ebooks, and whitepapers. What you'll include in your content strategy will depend on your skills, resources, and the needs of your audience.
Granted, blog posts have lower barriers to entry than most forms of content, so if you're going that route, make sure your posts are as comprehensive as possible. Then again, your audience comes into play here. Popular marketers recommend longer content for your audience and for search engines—this study by Brian Dean shows that the average length of content on the first page of Google is 1,890 words. But just because they say so doesn't mean it will work for you.
Test the content you produce. Carry out a survey to determine what your audience desire to read. 53 percent of marketers say that blogging is their top inbound marketing priority. So don't skimp on this part because you have stiff competition for your audience's attention.
2. Search
Search generally involves two parts, and they are paid search (PPC) and SEO. With the former, you may appear on the first page of search results almost instantly. For the latter, it may take anywhere from two to six months or more to see results.
Here's what a search result looks like on Google.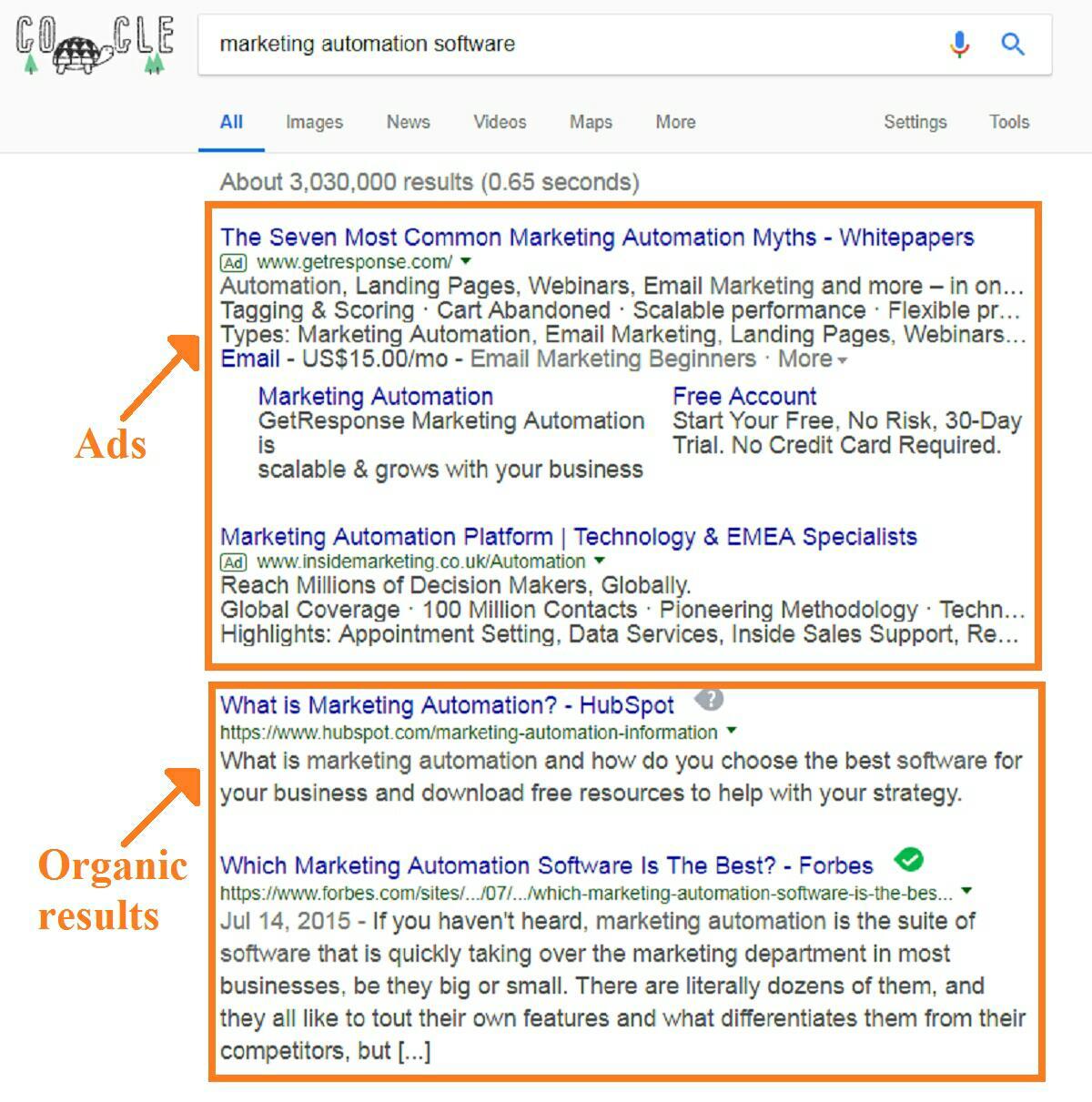 Notice how they're labeled
This is a search result on the Yahoo search engine.
Beware of click fraud in your PPC campaigns. For the uninitiated, click fraud in this context refers to a phenomenon where your competitors either manually or automatically click your ads to increase costs of running the ads for you. This is a black hat technique and will drain your advertising budget faster than normal.
Instead of spending much time trying to identify IP addresses associated with the fraudulent clicks and setting up IP exclusion in Adwords for example, you can search for ad fraud tools online to make your job easier and faster. That way, an algorithm will help you separate potential customers from bots.
Nevertheless, if you do not have the budget for paid ads, you can optimize your site and its content for search engines. Tools like Ahrefs, Moz, or BuzzSumo can help you improve your site's content and its ranking. Do a little search online and you'll find countless resources at your disposal to help you, or hire the services of an SEO professional.
Ideally, you should use both paid ads and SEO as part of your inbound marketing strategy, but if you can use only SEO due to limited resources, be patient, and eventually, the results will come.
3. Design
Marketers are still studying why certain designs convert better than others. And unfortunately, there's no straightforward answer.
Sometimes you'll read that ugly website design converts better, other times you'll read that "simple" websites convert better. Or worse, you read that given 15 minutes to consume content,  two-thirds of people would rather read something beautifully designed than something plain.
And you're torn between deciding what is simple, beautiful or ugly website design. It can be a never-ending cycle.
To give you a clue, according to Kissmetrics, here are some things high converting websites do differently:
They make their unique value proposition clear

They test their calls-to-action

They test their headlines

They tend to have short forms
Two bullet points above contain the word "test." That should guide everything you do with your website design. Like I said earlier about content, test features of your site's design. Don't just copy a design or feature because it's working for your competitor.
Epic content isn't enough to make people stay on your site. Great design and good overall functionality of your site will do wonders to your conversions and by extension, your inbound marketing strategy.
4. Social media
It may be the last on this list, but it is no less important. For example, as a way of combating click fraud on their paid ads, some site owners have turned to social media ads. Advanced targeting options on social media sites like Facebook or Twitter curbs click fraud since it's more difficult for competitors to find your ads on those sites.
Social media helps to bring visibility to your site and its content. In other words, it can supplement your "search" efforts. But there's a catch. Even if you have tens of thousands of followers or fans on your social media handles, organic visibility is diminishing on social media sites.
Facebook for example, is pay to play these days. So for best results, you may need to invest in social media advertising too.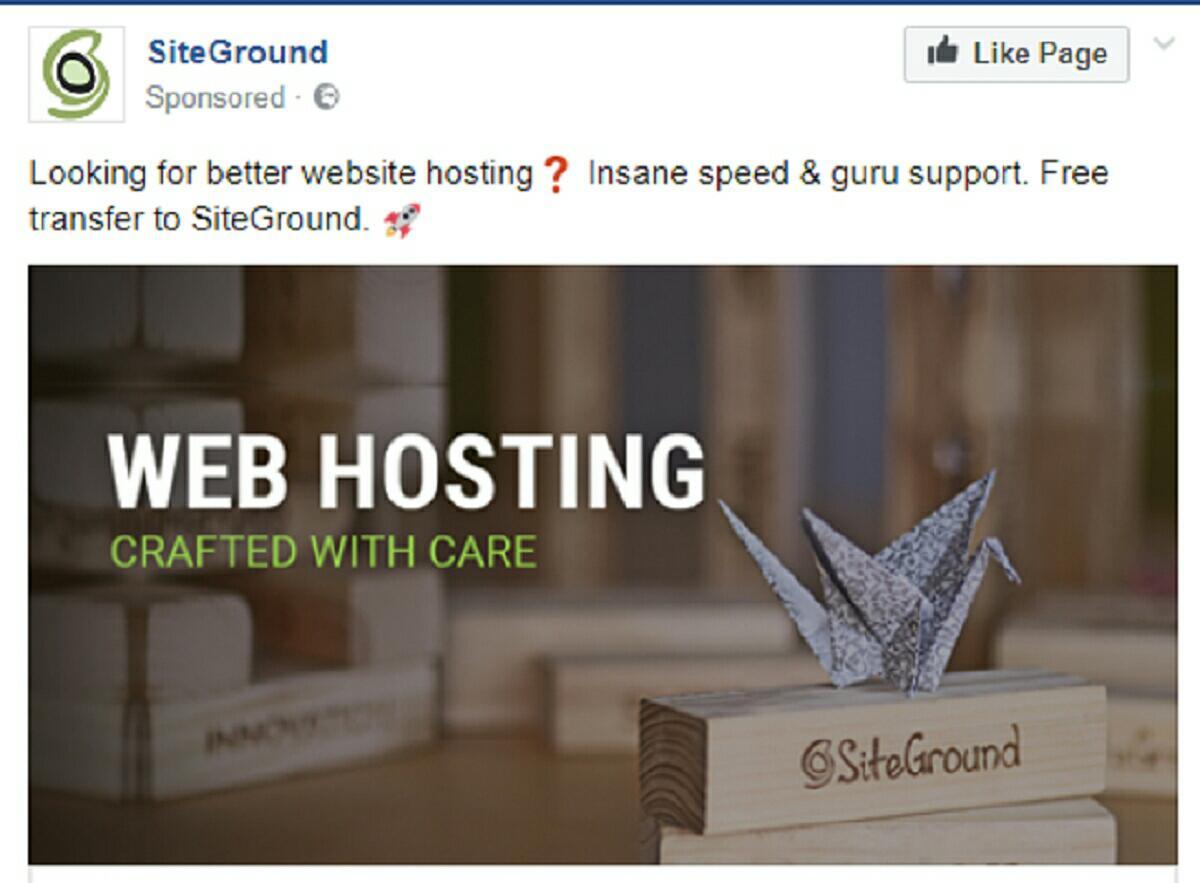 A Facebook ad
Facebook, Twitter, LinkedIn, and Instagram are some social media sites that allow advertising. Don't fret, because in most cases, the average cost per click (CPC) of Google Adwords according to WordStream was $2.32 in 2016. AdEspresso reported the average CPC for Facebook ads as $0.28 in Q3 of 2016 in the US. That means Facebook ads will likely work for you if you have a smaller budget.
But there are other factors you should consider before deciding whether to use Facebook ads or Google Adwords, especially considering your target market, objectives, brand's age, or even buyer's journey. Also, for Twitter, you can use a tool like Narrow.io to interact with other Twitter users tweeting about subjects the audience you're trying to attract will find useful.
The point is, it doesn't matter whether you'll use any of Facebook, Twitter, Instagram, LinkedIn, Pinterest, or SnapChat; don't neglect social media in your inbound marketing activities.
Inbound marketing isn't a fad
Inbound marketing is here to stay. Use these components in your inbound marketing strategy and you'll stand higher chances of success. You may have to tweak, test, and experiment with certain parts of these components, but it will only help you execute your strategy successfully.
If you want to get 30 effective techniques to master content marketing along with valuable insights from 10+ influencers like Mark Schaefer, Rebecca Lieb, Lee Odden, Jason Miller or Ian Cleary, download our free eBook now!