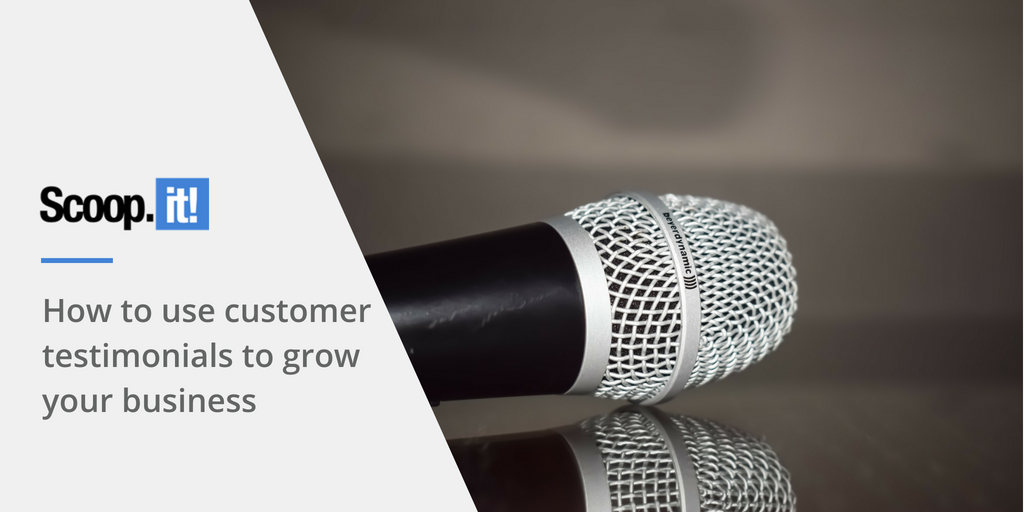 When it comes to getting the word out about your business, nothing beats word of mouth. Customers want to buy products and services from people they trust, and having a friend recommend your business is the next best thing to knowing you personally. One way to capture the spirit of word-of-mouth advertising is to present customer testimonials on your website, social media, and print materials, showcasing reviews from people who enthusiastically recommend you.
There are a variety of ways to gather testimonials, from requesting them from your most loyal customers to asking online reviewers if you can share their comments. But once you have those testimonials, how can you put them to use in growing your brand? Here are a few great ways to use testimonials as a marketing tool.
Shoot Videos
A short video can do wonders for your brand. When people see customers sharing their own experiences with your products, it has a similar effect to getting the recommendation in person, particularly if it's authentic. Instead of merely showing someone talking, intersperse the clips with footage of the customer actually using your product. You can also take a tip from pharmaceutical commercials and show your happy customers going about their new, improved lives thanks to your business.
Tell a Story
Storytelling is the most effective way to win customers. Pay close attention to the interactions customers have with your products and, when you hear a good story, try to capture it. The best testimonials describe the customer's problem before finding a product, then explain how the product solved that problem. If you're creating testimonials on behalf of your customers, ask questions that will lead to an interesting storyline.
Use Images
If your testimonials page is filled with text, you likely won't find it gets the attention it would if you used some images. The best testimonial pages are filled with pictures, incorporating videos, headshots of the happy customers to go with their reviews, and even photos of them using the products, if possible. You can host a contest to encourage customers to snap selfies of them enjoying your products. This will create plenty of images you can share on social media to build buzz.
Make It Sell
Consider your testimonials page an extension of your own sales team. Instead of pitching directly to a prospect as to how your product can improve their lives, other customers are doing so. If possible, include a quote or two on your "Contact Us" page so that customers thinking about doing business with you will see it.
Present Case Studies
You likely already have at least a few success stories from the years you've been in business. Call up those customers and ask if you can highlight their experiences as a case study. You don't have to use the company's name if they prefer to stay anonymous. You should also make sure you're pulling reports from your daily interactions with customers. You may find some interesting stories in the calls your support team gets every day.
Use Brand Ambassadors
Nothing can be more compelling than someone championing a product or service. If you can find people who are willing to spread the word about what you're doing, you'll get better results. Find influencers who have interests relevant to your brand and offer to send them free products in exchange for sharing their experience on social media. Make sure you're open to negative reviews, since they can't promise to make it positive if they're accepting products.
Get in the Trenches
The best way to find customers willing to share their enthusiasm for your brand is to actually meet them. If you sell online, this may mean spending time on social media, interacting with your customers. If you own a storefront, spend serious time on location, getting to know your customers. When you hear a compelling story, ask if you can collect the information and share it on your website.
Use Surveys
The best way to capture testimonials is to make it as easy as possible for customers to tell their stories. Send a survey to each customer after the sale is complete and make sure it's quick and simple. When an engaging testimonial comes in, ask for permission to share it.
Testimonials are a great way to generate fresh content that promotes your business. Make sure you're set up to find customers who are enthusiastic about your business and set up a way to easily share the stories once you have them.