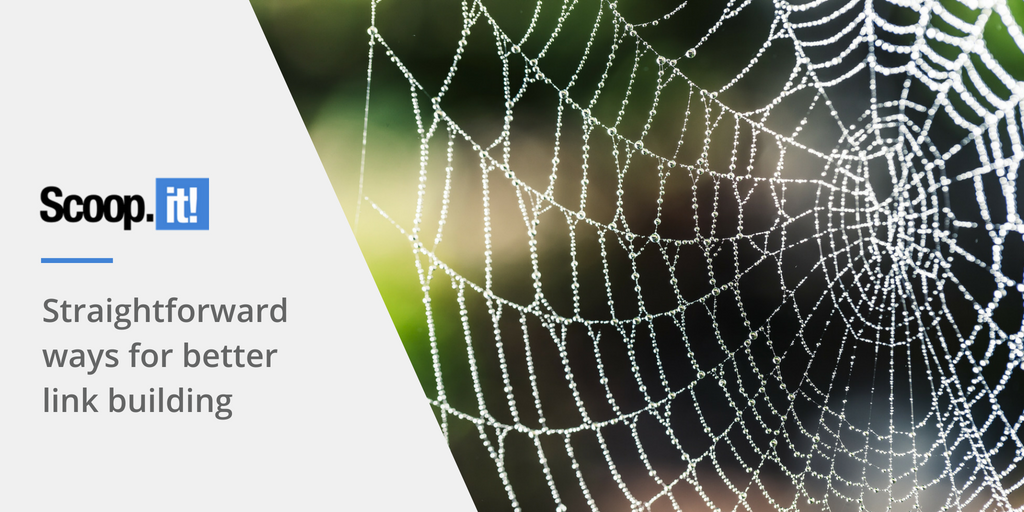 Won't a webmaster like his/her website to rank on top SERPs? This question has "yes" as a universal answer because we are ambitious about what follows -more organic traffic, reach, conversions, and ultimately more revenue.
SEO experts work on decoding Google's ranking parameters everyday, and still aren't successful in that process. However, what we know is how to thrive on what we have explored so far, i.e: the worth of keywords, quality articles, alt attributes, meta description, link building, etc.
This list can go on and on but amidst these factors lays the most crucial one: Link Building!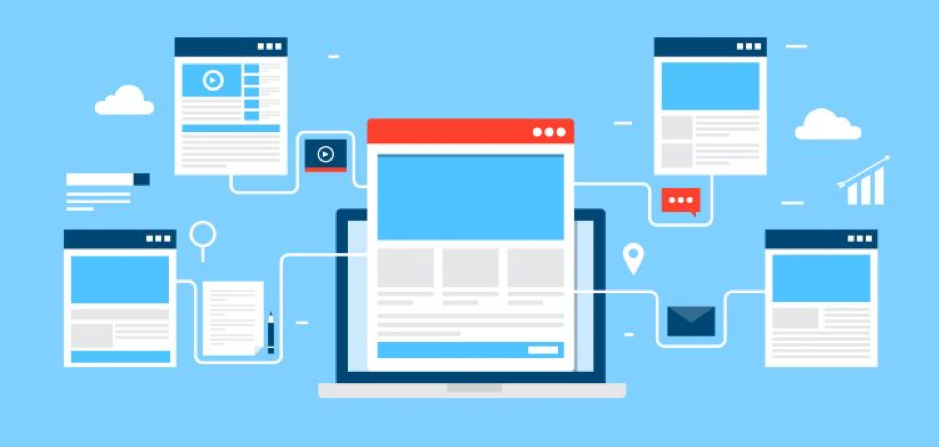 source
What does link building do for your website?
It increases its domain authority and stamps it as a trustable source, plus it is one of the major factors to get a website ranked on a search engine.
In fact, around 22.33% of Google's ranking algorithm is based on a web page's link popularity. This rate has compelled 37% of businesses to invest on link building to a budget set of around $10K to sometimes as high as $50K.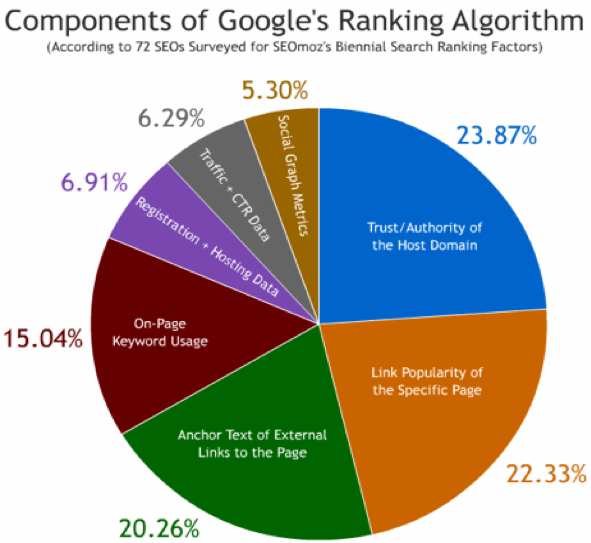 source
There are numerous ways of building links, for e.g: testimonial and blogging, but in this article you will find the most effective, straightforward, and easy to understand ways to link building.
So without further ado, let's start with the first one.
1. Optimised Social Sharing
One of the best ways to link building is through social media. Only if you know how to utilize the benefits of it.
However, a handful of SEO experts discard this idea but the majority still prefers to have a stronghold on it.
Link building on these platforms is not that complex, they are rather simple and efficient.
Update Social Pages With Working Links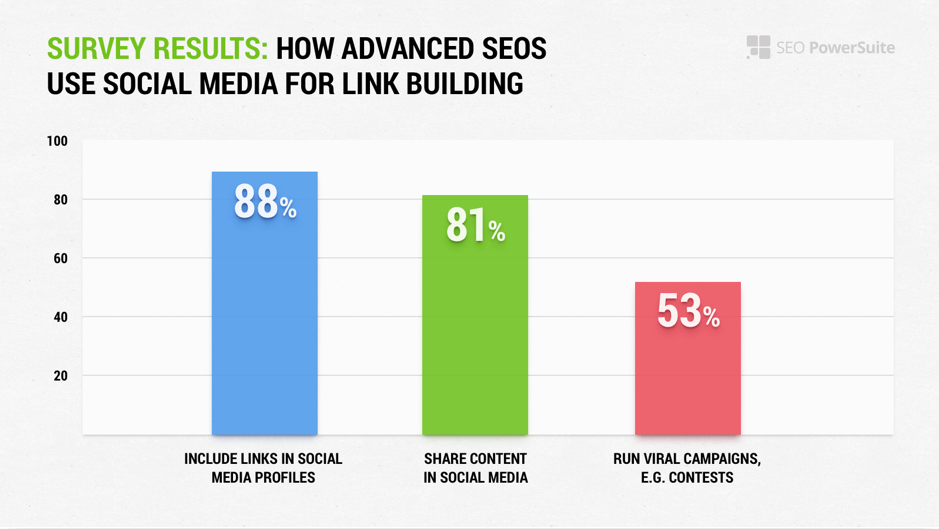 Source
You can begin with the method 88% of SEO experts trust: updating your and your brand's social profiles and pages with working links to your website.
If you come across any potential place to add backlinks to, just go for it -this includes posts regarding latest blogs or even your bio. Although, keep in mind that the landing pages should be correct.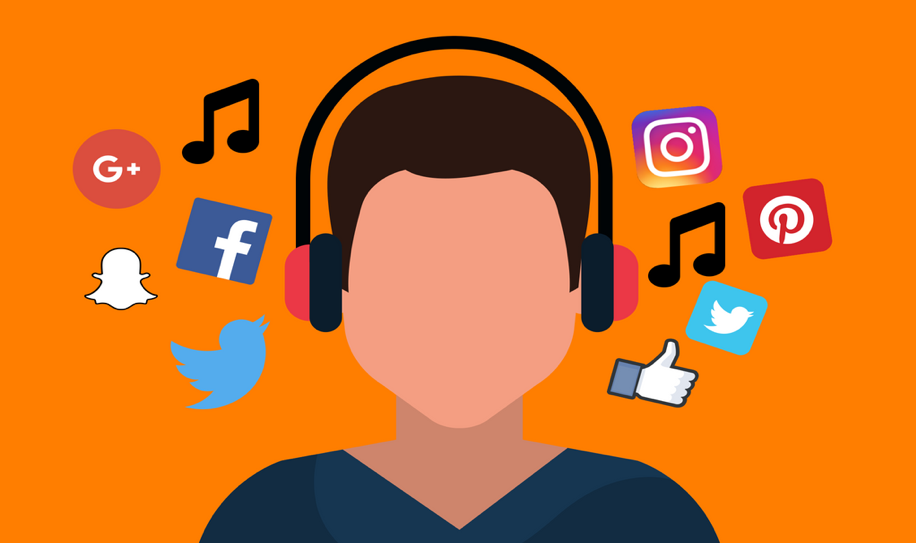 source
Have you ever noticed that whenever you post something that criticises a brand and their services, you get a reply instantly? It's because brands are monitoring what people say about them, they are monitoring comments, mentions, everything. It helps them assess what they need to improve. This whole process of monitoring is called Social Listening.
But social listening goes beyond just comments and mentions, a brand needs to participate in conversations and follow the trends to have a greater insight on who is saying what and why.
By following this practise effectively, brands can generate links to their websites.
While monitoring, you will gauge what the audience wants and you can create content according to their taste. And if they get what they are looking for, the chances of them sharing it with friends, peers and social media increases; ultimately, increasing the reach. Plus, your post will attract a different set of untouched audience altogether.
The key is basically to attract the audience and increase the shareability of your posts by enticing them with interesting content squeezed out from social listening.
Following this process regularly can interest the audience and fetch required visibility to earn backlinks.
Also, choose a social media platform depending on your target audience. Let's say, if you are targeting women then you should focus more on Pinterest (60%), Instagram (58%), Facebook (52%).
But you should not ignore other social media platforms (like twitter, snapchat) as even they hold enough potential to bring backlinks as well.
You can even read about some ingenious link building strategies on social media here.
Visuals Can Boost Shareability
Another way to increase shareability and gain backlinks is by creating content which is more visual in nature than textual.
People tend to share visual content 40X more than any other form of content on social media. Plus, if you include colored images to your posts, people are 80% more likely to read that piece of content and engage with it.
Also, visual content is not limited to just images, you can include videos, GIFs, and infographics as well.
Key Takeaway:
Social Media provides various ways of link building. All you need to do is focus on increasing the shareability of your posts via visual content like videos, images and social listening.
2. The Power Of Infographics
We cannot deny the fact that in a fight between visual and textual content, the former will always take the trophy home.
Visual content can bring engagement and reach, be it videos, images, GIFs, or infographics, they all can engage the audience.
But when looking for backlinks, infographics are more effective than the rest.
Why infographics?
Infographics are a combination of text, images, and design, making them more attractive and giving them the potential of getting viral. And of course, they have a high shareability quotient which cannot be ignored.
On social media platforms, infographics are shared 3x more than other form of content.
Also, they hold large chunks of information that can be easily consumed, so bloggers tend to share infographics on their blogs. If your infographic has the data and quality that bloggers are looking for then you will get the backlinks.
Key Takeaway: Infographics are bite sized and easy to consume on the go. This increases their shareability and hence their value in attracting backlinks.
3. The Win-Win Situation Of Broken Link

source
Broken Link Building is a method that effectively works when it is followed tactically. Otherwise, it is just a typical time-consuming method that gives minimal assurity of a productive outcome.
This tactic involves surveilling content in your niche websites for broken links which are either not working or are landing on a 404 error page. The trick is to approach those websites with dead links and offer them better links leading to your site.
This way you will get links to your website for free and the webmasters will get a working link with better information. A win-win situation.
Depending on the present scenario, with each site consistently updating themselves, there are chances to locate enough broken links. Take Apple for example, this tech. Industry giant has nearly 8 million links leading to error 404.
Increasing number of dead links can affect a website's conversion, increase its bounce rate, and even degrade the rankings. You can leverage this for your benefit and get backlinks.
Key Takeaway: Broken Link Building helps reap rewards only when you find the right opportunities and deliver valuable replacement for the broken links.
4. Channelising Local Presence

Local SEO is booming rapidly with search engines aiming to make their search results more and more user friendly.
For instance, when you say "Ok Google, restaurants near me". You are suggested with a list of restaurants that are situated in your locality.
Local SEO derives this information from online citations and directories. So, be it restaurant or any other local business, it is crucial for them to register on such platforms to gain recognition, visibility, and ranking.
You can even link them to your website, nearly 76% Local SEOs consider these platforms as a tactical way to grow backlinks.
You can register links in online directories like Yelp, Yellow Pages, Yahoo etc.
With increasing links to your website, the domain authority will increase, compelling people as well as search engines to consider your website as trustworthy.
Key Takeaway: For local businesses, it makes sense to leverage their local presence through local citations as a way to better link building.
5. 2018: A Straightforward Hack To Link Building
If you come across two headlines:
a. Straightforward Ways for Better Link Building 2017
b. Straightforward Ways for Better Link Building 2018
Which one would you choose?
Of Course "b."
Posts with headlines like these are likely to gain more engagement because people are more interested in knowing what is "latest".
If you curate content that has words like "free", "trending", "latest", you are striking for people's curiosity.
Due to this fact, other websites and bloggers will link to your article to provide their audience with latest research material and facts.
Key Takeaway: Using words like "2018", "Top", "Newest" creates a sense of urgency in your readers and is a useful hack to earn backlinks.
6. Utilising Guest Posting Opportunities
All Posts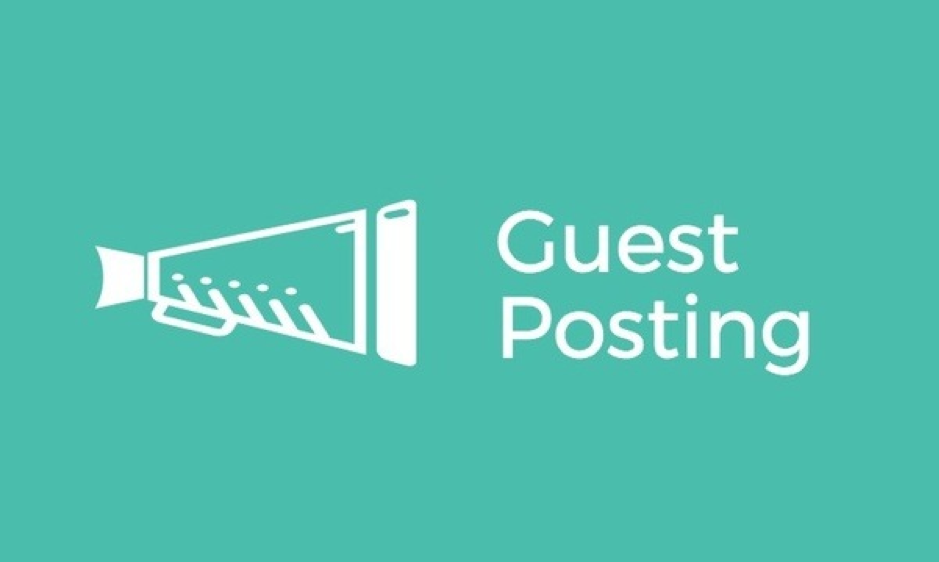 source
Guest Posting: The most basic yet the most effective way of link building.
You can approach numerous websites in your niche and request them for a guest post. It is a time-consuming task because website's won't always respond timely.
But whenever you get the opportunity for a guest post, you shouldn't let it go. Instead, you should take it and create quality content.
It is advisable that you approach website's with higher domain authority for publishing guest posts to boost up your rankings and authority. Even though you get a website with lower DA then also, you should not compromise on the quality of your post.
The best part about guest post is that you can insert relevant links to your website in their content but check beforehand if the website allows you to do so.
Key Takeaway: Guest Posting is a powerful hack to quality link building, but organic ones matter more than paid.