If you've been reading this blog for a while, you're no stranger to content curation. It's the core of the content here and you've probably already discovered content curation mistakes you should avoid, how to make your content curation a success, and other helpful tips for businesses.
For e-commerce store owners, they already have a lot on their plates. There's marketing, e-commerce SEO, inventory, audits, and many other aspects of running their business. Fortunately, content curation doesn't have to be as demanding as other facets of running your store, but more on that later.
If you're practicing content curation already following the tips found here, kudos to you. You may even have found some applications for e-commerce sites too! But for others who feel it applies only to tech companies, let's change that, shall we?
Read on for some hacks you can start using immediately for your e-commerce store.
Use visual content
For e-commerce stores, this hack sounds like a bonus. Because they deal with and often have lots of visual content in the form of images and videos of products from the store and customer reviews.
Research has shown that articles with images get 94 percent more views than other forms of content.
What is more? 32 percent of marketers say visuals are the most important type of content in their content strategy.
Enough about these numbers. What can you do to integrate visual content into your store's content curation arsenal? A lot.
Since you have plenty of product images to choose from on your store, you can create an infographic about how those products work or were made in reality. Or an infographic, chart, image, or video showing the components of your products is a good place to start too.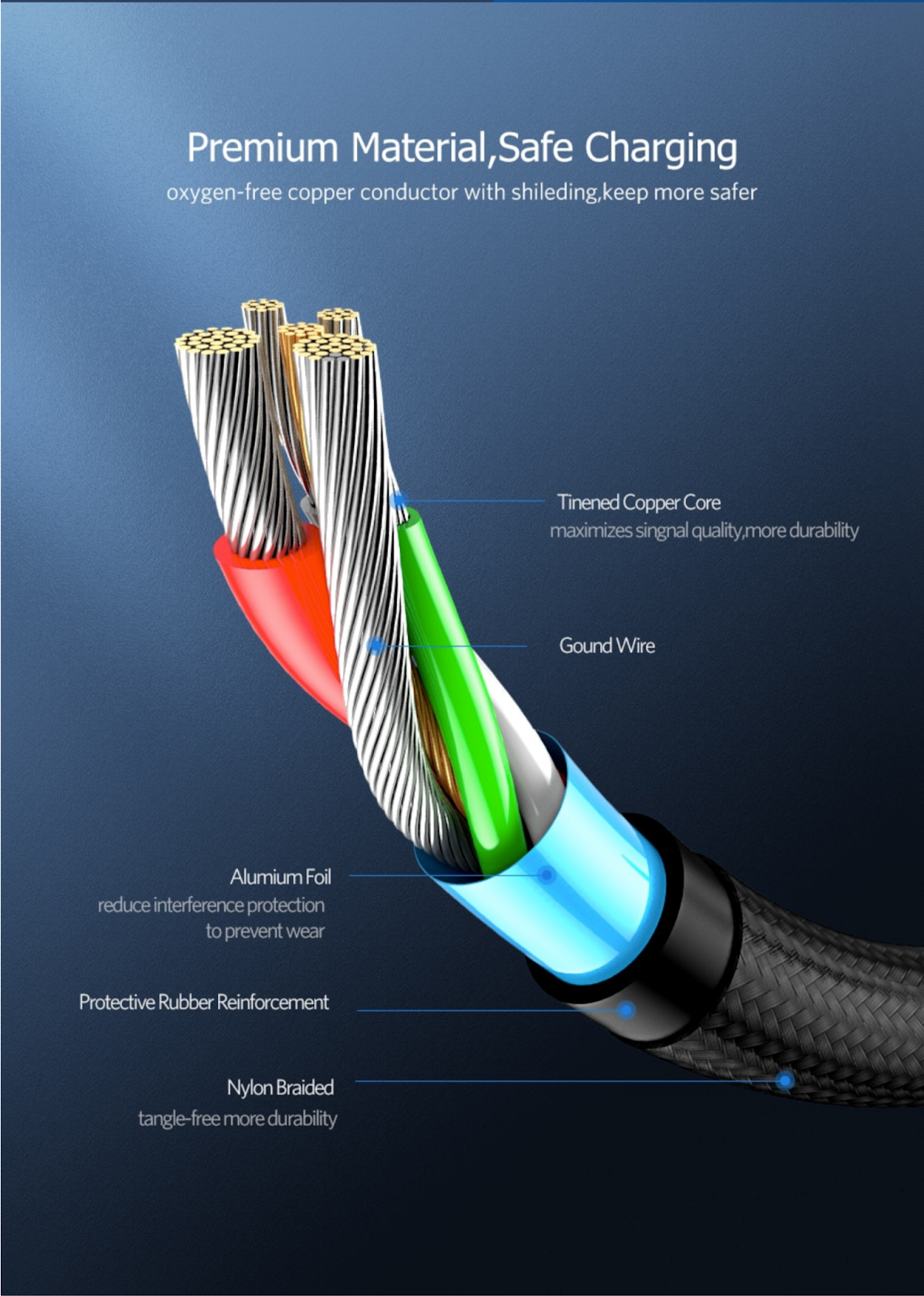 Source: Aliexpress
This shows the care and expertise that goes into producing that product. Additionally, with this type of visual content, you can justify a high price for the product because of its quality. Conversely, you can also hype a lower price compared to your competitors if you have better quality products at better prices in your store. If you use any of the mainstream e-commerce website builder tools to manage your site, adding charts like these to your product pages should be simple.
Then there's the idea of using a chart, infographic, or mix of images to show how to use or assemble different parts of your products. Or the cutaway view, where your product is dissected to its most basic components. This is more common with tech products like the cable and wristwatch below.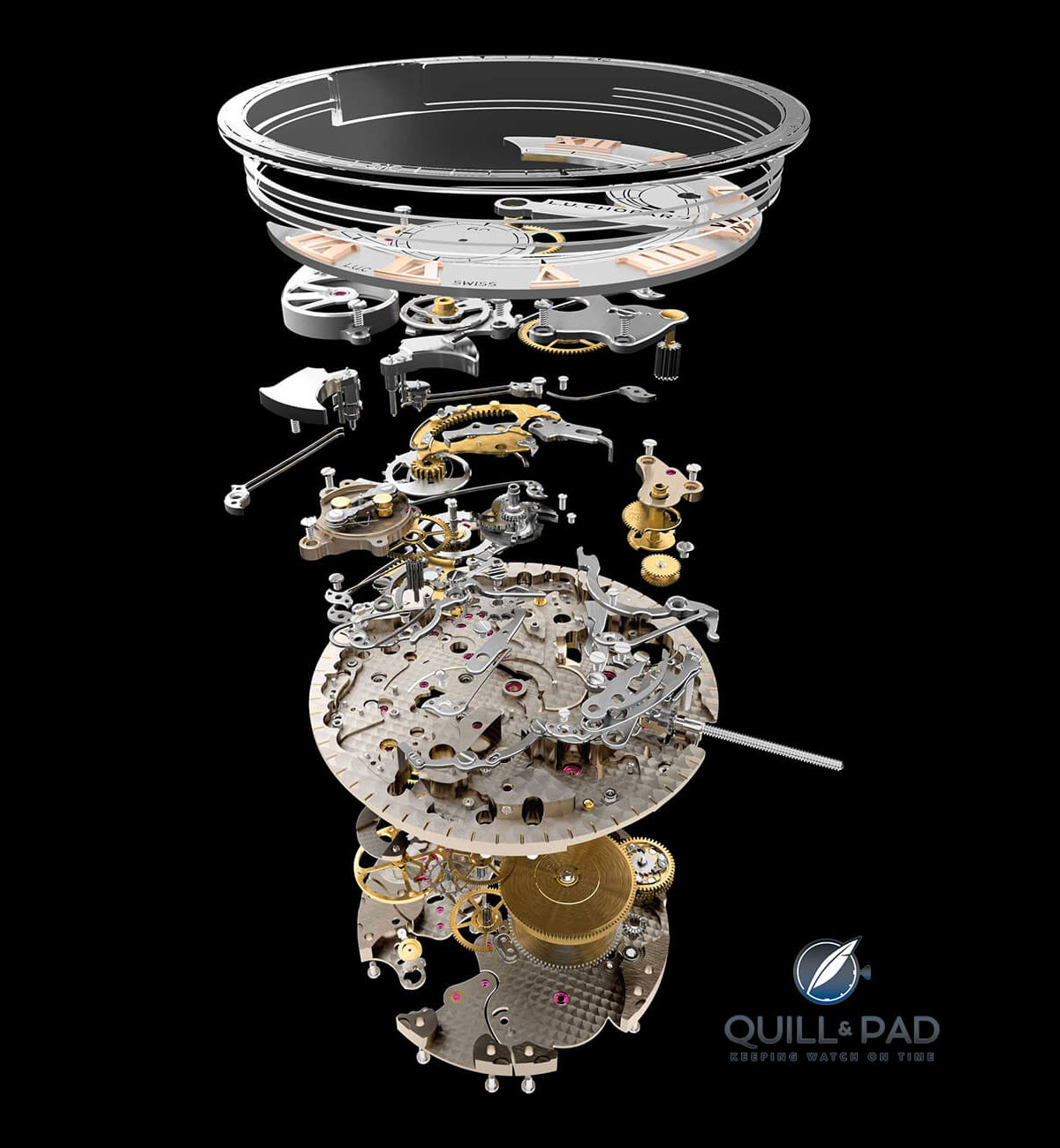 Source: Quill and Pad 
Plus, product videos are becoming more commonplace. You can jump on the product video bandwagon by using beautifully created 3D videos of your products to emphasize its quality and features that set it apart from other competitors. 3D videos are better than actually videos or images of your product because it removes all blemishes and imperfections in the product.
Repurpose existing content
Existing content on your e-commerce site can be a blog post, image, or video.
A blog post can be a how-to guide for a product, listicles, opinions, and probably seasonal gift guides. An image can be product images, infographics, charts, cutaway pictures, or screenshots. While videos will likely be product how-to videos, 3D renders, and product-feature videos.
If you have any or all of the above content types, there's more than enough for you to repurpose content from. And the good news? There are a plethora of ways this can be done.
Let's say you run a Halloween costumes store. Last year you wrote a guide about the "best Halloween costumes for 2018." Can you update the article and rename it "best Halloween costumes for 2019?"
Or you have an infographic about "the history and evolution of men's ties" that performed well on your blog. Can you write a detailed post about it? A working title can be "everything you need to know about men's ties" where you can also incorporate the history of ties into the piece.
Alternatively, you can assess other posts performing well on your blog, revamp them by adding current research, pictures, screenshots, images, and even more information. If you steal content ideas from competitors, you can use them as a basis for new content in any format of your choice. That's still a part of repurposing marketers hardly talk about.
Since you're not just copying and pasting content from your blog or a competitors' blog, you'll avoid duplicate content penalty from search engines.
Offer a critical or opposing viewpoint
Critical or opposing viewpoint to what? Other people's ideas and opinions. This is a great one especially for when you're out of ideas for content.
I remember in an article I've written earlier here, I gave several examples of a critical or opposing viewpoint. I used the example of an article on content shock.
Use a tool like Buzzsumo to find the most popular articles in your e-commerce niche and see if you agree with the premise of the headline or even the points made in the article. For example, here's what it looks like when I type "history of cheese."
If you do, you can simply share it on your blog or social media handles with your points supporting it. If you don't, that's where it gets interesting.
You can go the route of sharing it with your comments opposing the opinion of the writer. Or there's also the option I discussed in that article, which is creating a full-length blog post in opposition to the original opinion.
If you do a Google search for a term like "the customer is always right" you'll see different post supporting it and some contrary opinions. Here's what I mean: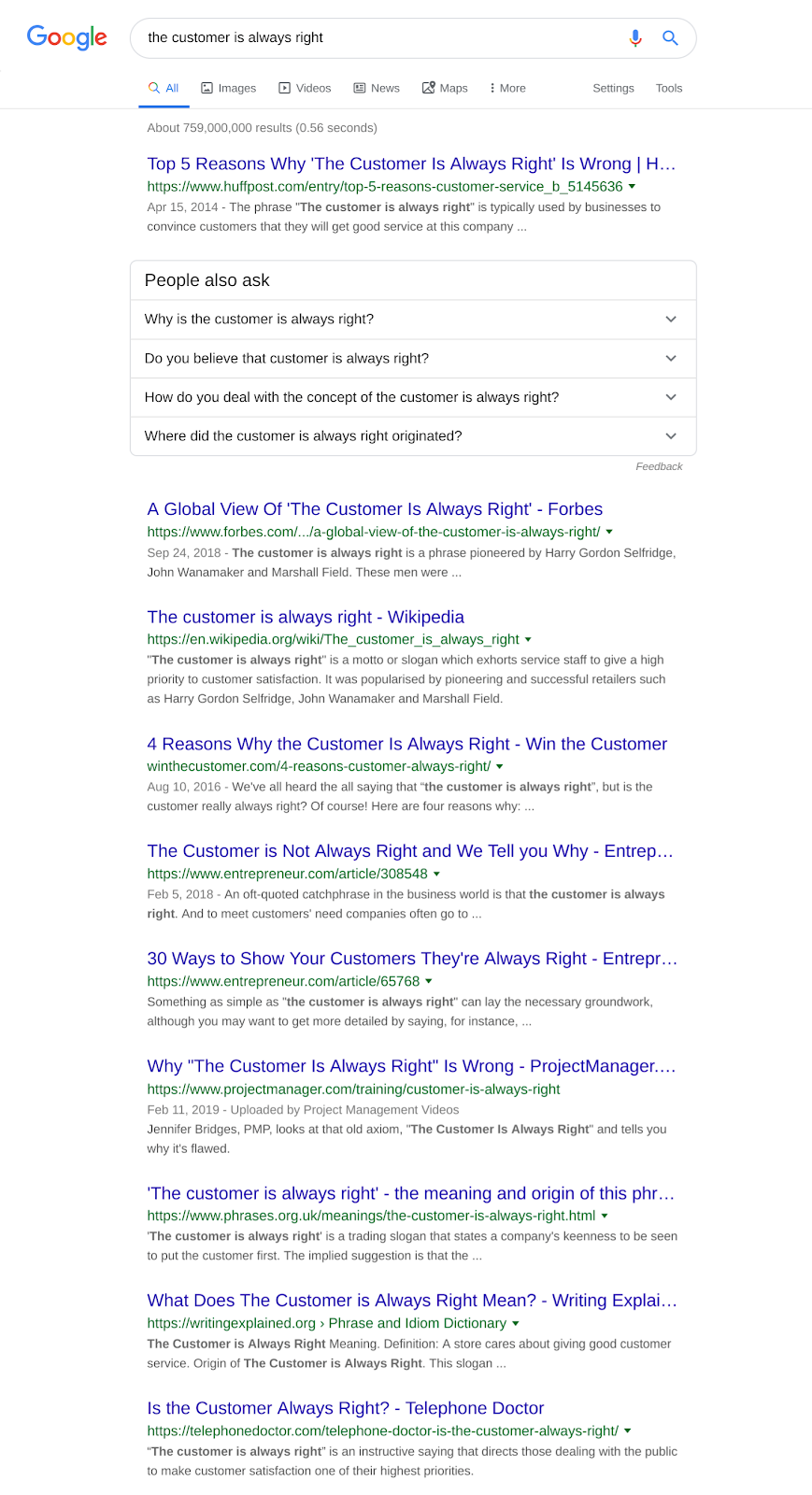 So even when it is seemingly conventional wisdom in your e-commerce niche, you don't have to support it if you don't believe it. Use that as a basis for your opinion when you curate content or as the basis for entirely new content. The results will surprise you.
Use tools for efficiency
Sometimes even with your best efforts, you may still find content curation tasking. Finding different sources can be daunting because using one source eventually gets boring. I mean, if you're curating content from a particular source always, why shouldn't your followers follow the source directly instead of you?
This means a healthy variety of content curation sources is essential.
Thankfully, as with many other tasks that grow your business, there's software to make your work easier. There are many of them to help with that.
And since you're already here, Scoop.it is a useful tool that can simplify content curation for you. Tools like Scoop.it will help you curate and publish more content while leaving you with valuable time for other aspects of your business. You'll be able to find an endless list of sources and discover what resonates with your customers.
Overall, you'll choose tools based on certain criteria like cost, integration and technical skills. Because you'll need a tool that is within your budget, integrates with other tools you already use and is not too difficult to use.
When you find one, you'll enjoy content curation more and you'll discover it's not so difficult after all.
Conclusion
Content curation works even with e-commerce businesses. You don't need to create original content or source for content ideas all the time. Even with a dedicated marketing team, regular, high-quality content creation is no mean feat.
In B2B content marketing studies, high-quality content creation has consistently been a challenge for marketers and businesses. But if you run an e-commerce business and you use these hacks, you'll only smile when you hear other e-commerce store owners complain they can't fill their content calendars.
Don't wait any longer. Start applying these tips. Immediately.