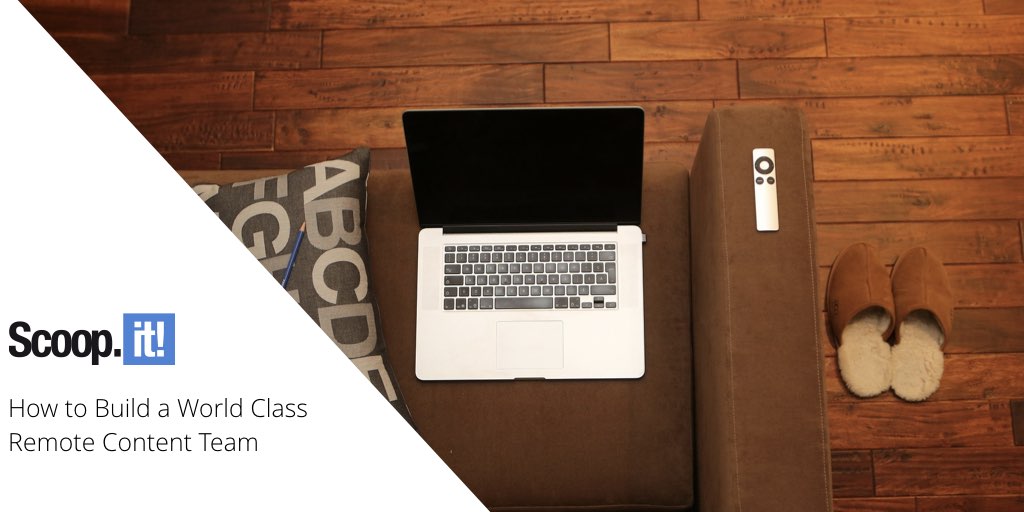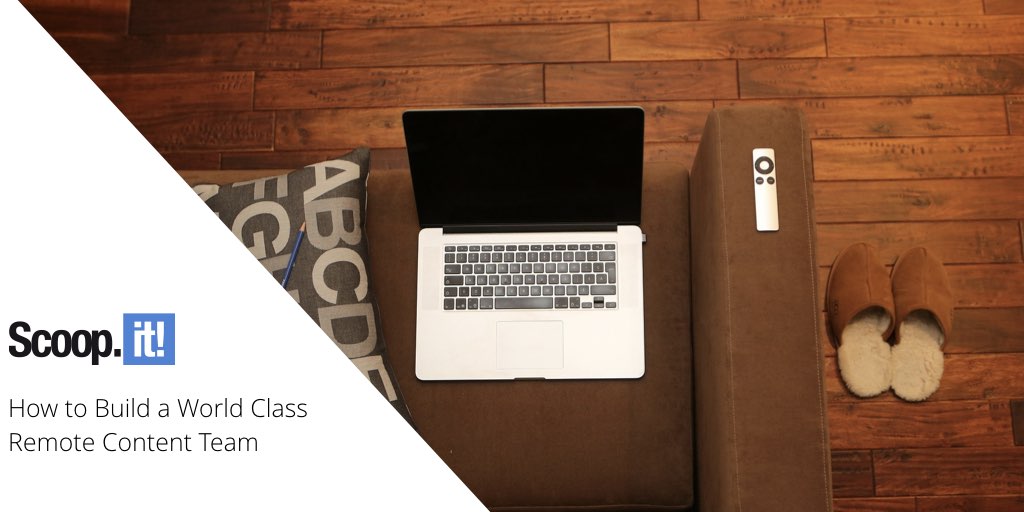 Content marketing is a powerful tool for any business, yet some shy away from it because they simply don't know how to do it.
The truth is building a remote content team has never been easier thanks to the emergence of the gig economy and the ascendancy of technology that makes remote communication and collaboration more reliable than ever before. While having an in-house content team may be preferable for some firms, the reality is that remote teams are just as effective and much less costly.
In addition, by building a remote content team, you can draw from a global talent pool to find the perfect voice for your company's brand and messaging.
That doesn't mean that having a remote team isn't without it's challenges. In fact, according to a study conducted by BambooHR, 31% of people quit a job within the first six months.
To avoid falling into this trap, here's everything you need to know to build a world class remote content team:
Set Goals
Before going too deep down the rabbit hole, it is first vital that you establish goals for what you want your content strategy to accomplish.
First and foremost, what do you want your content team to achieve? Do you simply want to increase traffic to your website? Do you want to outrank a competitor in search results? You may want content written that will convert leads into sales. Or you may need content that will help you retain existing customers and keep them engaged.
Establishing your goals in advance will help guide the development of your content team. It will also allow you to identify KPIs (key performance indicators) that you will use to measure success. For example, if your primary goal is to improve your SEO, one KPI you will want to focus on are keyword rankings. If your primary goal is to increase sales, you will likely look at the content webpage's conversion rate.
Either way, establish objectives for your content team to accomplish to avoid confusion or wasting funds.
Setting a Budget
Now that you know what you want to accomplish with content, it is time to set a budget.
The budget for your content marketing team should come from your overall marketing budget. On average, content marketing makes up between 22 to 26% of a company's overall marketing budget.
As you proceed, you may find that you need to adjust your budget as you go along. This is one of the advantages of using a remote team of freelancers. Since a remote team are not full-time employees, you can more easily expand or pull back your spending as needed.
If you find that a particular month was too expensive, scale down content efforts by one or two assignments and spend a bit less on paid media efforts. It's that simple.
Talent
With a budget in mind, you are now ready to source talent. Talent may include writers, editors, photographers, videographers and video editors, depending on your needs.
There are few ways that you can source talent for your content team. You might put out a job listing for freelance writers or ask for referrals and build your team that way. You might also hire a staffing agency to help find top talent.
However, there are many online marketplaces that make it super easy to find talent. Talent marketplaces are also advantageous because they typically handle payments for you. Instead of dealing with 1099s, invoices and sending checks to freelancers, you can simply transfer funds to your account and the marketplace will hold them in escrow until the freelancer completes the job to your satisfaction.
Of course, these platforms traditionally charge both the buyer and the freelancer a small transaction fee for the convenience and security provided by the platform.
Here are some of the top resources you might consider:

Tools
Once you put your content team together, you will want to be able to effectively plan and communicate. Thankfully, there are many free or affordable tools to accomplish these tasks.
Many of the marketplace platforms have many useful scheduling and assignment drafting software built-in. Clearvoice, for example, includes a built-in text editor and editorial calendar. Most platforms also enable messaging.
Of course, you can also use standalone tools like Airtable, DivvyHQ, and Asana to assign tasks and create calendars for your content team. In addition, you may prefer to use standard e-mail or a messaging software solution like Slack to stay in communication with your team. Zoom.us is another useful tool for face-to-face video conferencing.
Data Security
Once you have all the pieces in place, the final consideration to make when managing your remote content team is data security. Digital Privacy Expert, Sean McGrath, of ProPrivacy.com explains, "We are witnessing what is known as 'function creep'; the gradual widening of the use of technologies beyond the purposes for which they were originally intended. The World Wide Web was designed to be a collaborative space, where users could communicate through sharing information."
It's this "functional creep" that presents an overarching security risk to business and their teams. Remote teams are even more susceptible to those individuals looking to use technology to steal data.
There are some security methods that remote teams can use to mitigate the risk:
Overall, be wary of using shared passwords for online services. Instead, set up freelancers with their own accounts and unique passwords to ensure compliance and safety at all times.
Use a common server for transmitting and storing files back and forth. Google Drive is an example of a common server that allows users to securely share content with each other.
Organizations should require remote team members to connect to a VPN before accessing any company tools or data sets.
Go Forth and Create Content
With your content team in place, you can now go out and accomplish your marketing goals.
By following the steps above, you'll be able to find the best talent, save money, and create an efficient and secure team that will help your company engage with new and existing customers online.