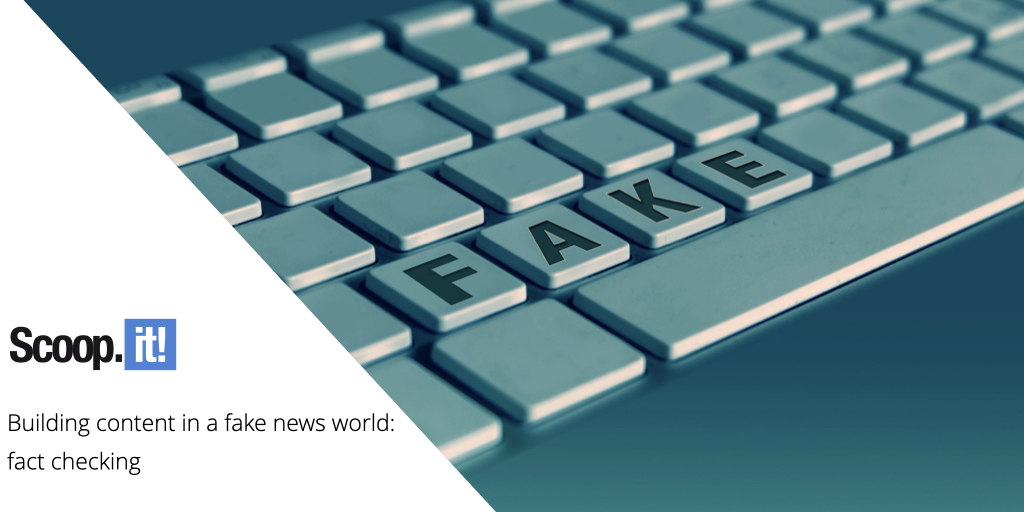 We always talk about how beneficial it is for businesses of all sizes to publish content that helps their audience and their customers, including both created and curated content.
Since this includes many channels—website, blog, email, social media—we also show you how to save time researching, writing, editing, and curating the best content you can.
But there's a potential downside to working fast and publishing content efficiently: the rise of fake news and the lack of fact-checking. This is not a surprise when you consider the environment that writers, curators, and marketers work in today:
Tight deadlines and high publishing frequency

Racing with competitors and aiming to be the first to cover a trend, a story, an industry event, etc.

Too few team members, too much to publish

Insufficient knowledge of research methods and statistical analysis
Whether you write your own content, hire in-house or external writers to do so for you, or curate third-party content on your own channels and platforms, fact-checking is a must.
Untrue or misleading stories coming from you, even if you're just sharing them, can harm your reputation, trust, and voice you've spent years building.
In this guide, we'll dive into the tips and tools to help you check and verify the sources and data in the content you write and/or curate.
Why fact-checking matters in content marketing
We're used to hearing about fake news in the realm of online journalism, broadcast television, and daily or weekly newspapers. So why are we talking about fake news in content marketing?
Think about it from a consumer perspective. As you consume content from an influencer you like, a company you occasionally buy from, or an industry connection, ask yourself: what is their ultimate goal with this piece of content? What action do they want me, the reader, to take afterwards?
This isn't to say that everyone has a bad agenda; but more often than not, they have some agenda. Content exists to get you to:
Trust someone, and if you trust them now, you'll be more receptive to their future messages

Think about a topic in a specific way

Buy a product or service

Vote a certain way
For those reasons, it's important to keep in mind that even facts from authentic sources can be packaged in a way that serves the agenda of the person publishing it. By the time it reaches you, it has little to do with the original, credible sources.
And in many industries, this is accelerated by the virality of certain content. A single piece can win hundreds or even thousands of shares, retweets, Reddit upvotes, and comments.

When this happens, we often forget to verify the accuracy of the piece as writers and curators. We rely on the social proof of the piece—if it's shared this much, it has to be true, right?
By now, you know that's not always the case. If you want to see this happening in real life, check out this case study by The New York Times on how fake news can spread so fast.
4 tips on checking your facts and sources in content writing, editing, and curation
If you don't have a predefined way of checking the accuracy of content pieces you're writing or curating, chances are you just won't do it. Here are four tips to help you get started and make fact-checking a regular part of your content processes.
Use an accuracy checklist
In his book The Checklist Manifesto, Atul Gawande emphasizes the value checklists can bring to a range of fields, including medicine, disaster recovery, and businesses of all types.
Fact-checking is no different. Canadian journalist Craig Silverman wrote about an error-preventing checklist in his book Regret the Error, and based on it, late Louisiana State University scholar Steve Buttry published his own version of the accuracy checklist, which you can see here: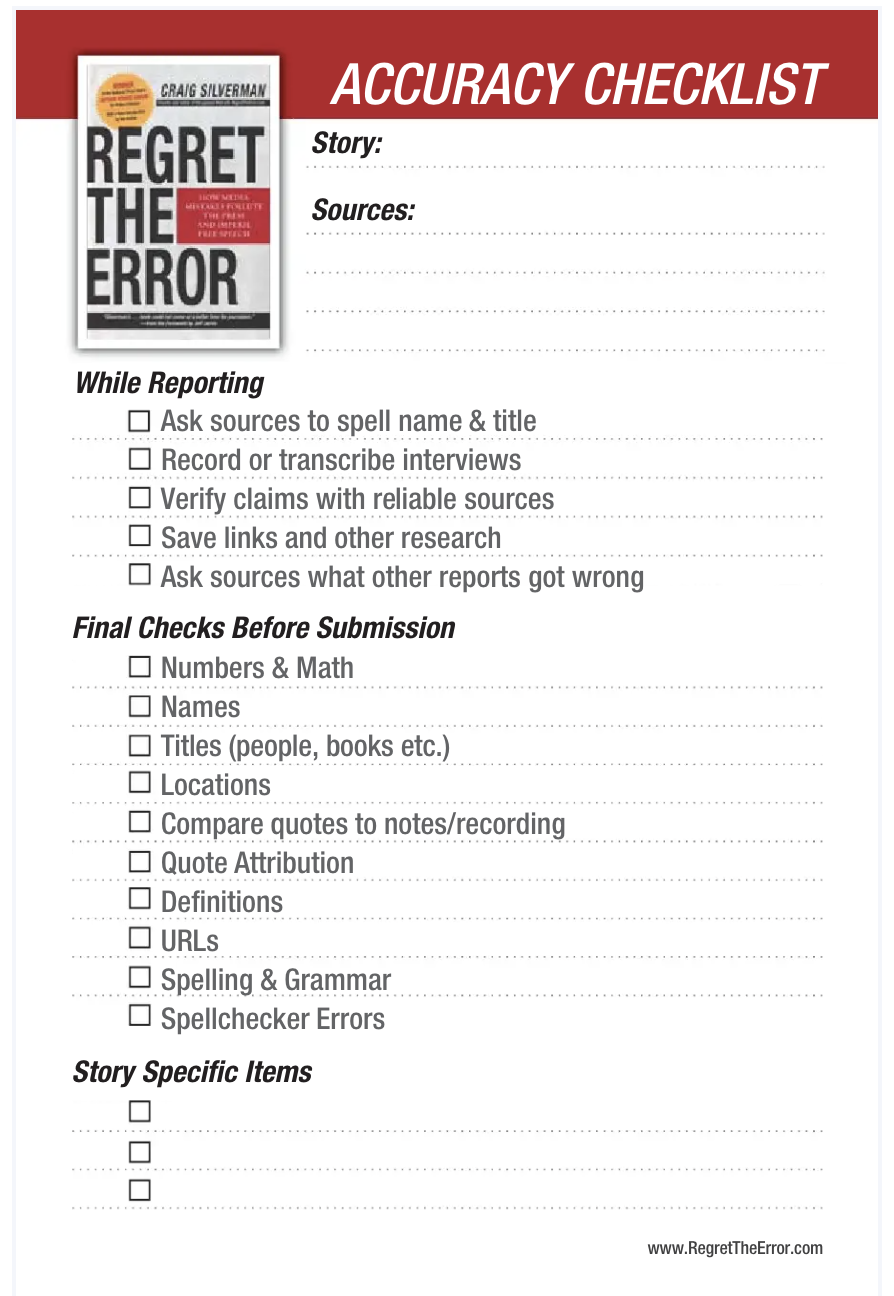 Use this checklist as a starting point and build up from it as you develop more of your own, company-specific practices on fact-checking.
Look for the true source
When you reference a piece of information, a data point, and anything that isn't common knowledge and needs to be verified, make sure you're looking at the true source of that information.
Here's a hypothetical example to help you master this tip.
Let's say you want to emphasize how important Black Friday is for online retailers, and you find a statistic that US retailers see a $1 billion turnover on Black Friday. To credit this statistic, you link to a "Black Friday statistics you need to know as an ecommerce business" article.
However, the article you're crediting for that data credits another source—a third-party infographic. The infographic lists another list of statistics as their source… And so on.
Five or six clicks later, you discover that the $1 billion statistic is almost a decade old, but it's still being packaged as current because pieces linking to it are called "[Current year] statistics you need to know about [topic]."
Below is one example of this: the statistic is quoted on a 2020 blog post, but the infographic it links to is from 2015.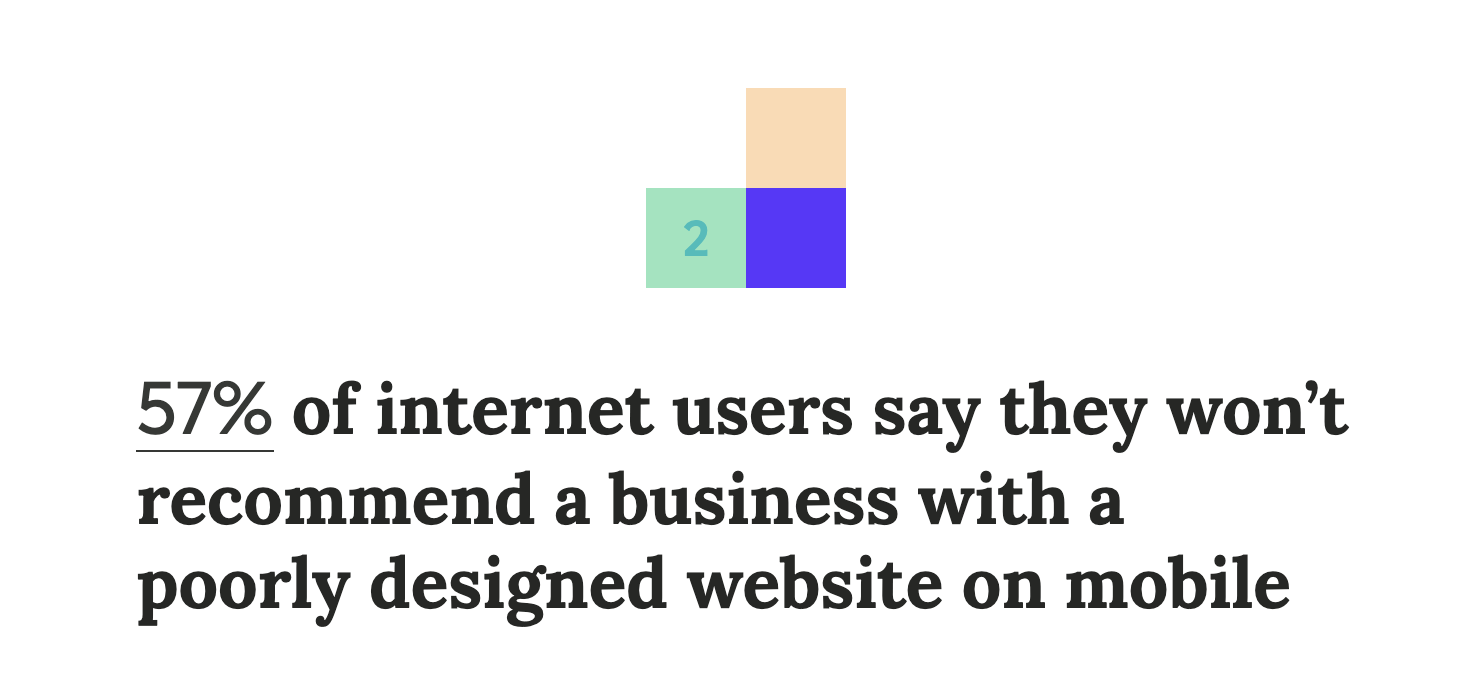 Be ready to dig deep enough to find the genuine source of a piece of information. Look for interviews, expert research, databases, and similar verified sources.
And as BuzzFeed noted in their News Standards and Ethics Guide, Wikipedia, IMDb, and similar websites anyone can edit should be a starting place for a research—not the place you verify your facts.
Verify the validity of research
Survey tools and easy access to large audiences have democratized research. The tricky part? There's always a chance that the statistic you're quoting is taken out of context, based on an inadequate audience sample, and/or based on biased questions.
As writers and curators, we typically use statistics to support our story points and validate our message. But we need to remember that the authors of the report often support their own business messages with that report. Dive into the details of the methodology they used and the audience the report is representing.
Here's the recommendation from the ethics guide of the American Society of Business Publication Editors (ASBP) on how to share third-party research:
"As in any editorial content, care must be taken to confirm that all research methodology is valid and reliable. A clear and complete discussion of the methodology, including methodological and analytical limitations, should be published to allow the reader to make informed judgments about the validity, reliability, and value of the content."
On top of that, BuzzFeed News Standards and Ethics Guide suggests asking the following questions, among others, when reporting on a study or poll:
Have the authors included a detailed methodology?

How many people did they study?

Do the authors have any conflicts of interest?

How, precisely, were the questions worded?
Look out for plagiarized content
Plagiarism is the practice of presenting someone else's work as your own. It can happen unintentionally, which can often be fixed by simply crediting the source of the original idea.
However, plagiarizing becomes a larger issue when ideas are taken directly from their source and presented as original ideas. If you rely on plagiarized content—use it as your source of information, link to it to support your claim, or even foundational research—you're gambling with your reader's trust.
Beware not to hurt your reader's trust just because you didn't take the time to correctly credit original authors of ideas you're sharing.
Tools you can use to fact-check your content marketing
Here are a few simple tools to start your regular fact-checking practice with. You can always add more advanced ones later on, but these are a great foundation.
Reverse image search
Using an image that someone else published (i.e. not an image you created yourself or a screenshot you made)? Make sure you know who published it first.
In many cases, you can rely on the image credit below the image itself, on the page where you found it. But if the credit isn't there, or if you can't confirm it's correct, run a reverse image search.
You can use a service like TinEye, or head to Google image search, click the camera icon, and searching for your image by either adding its URL or adding it from your device: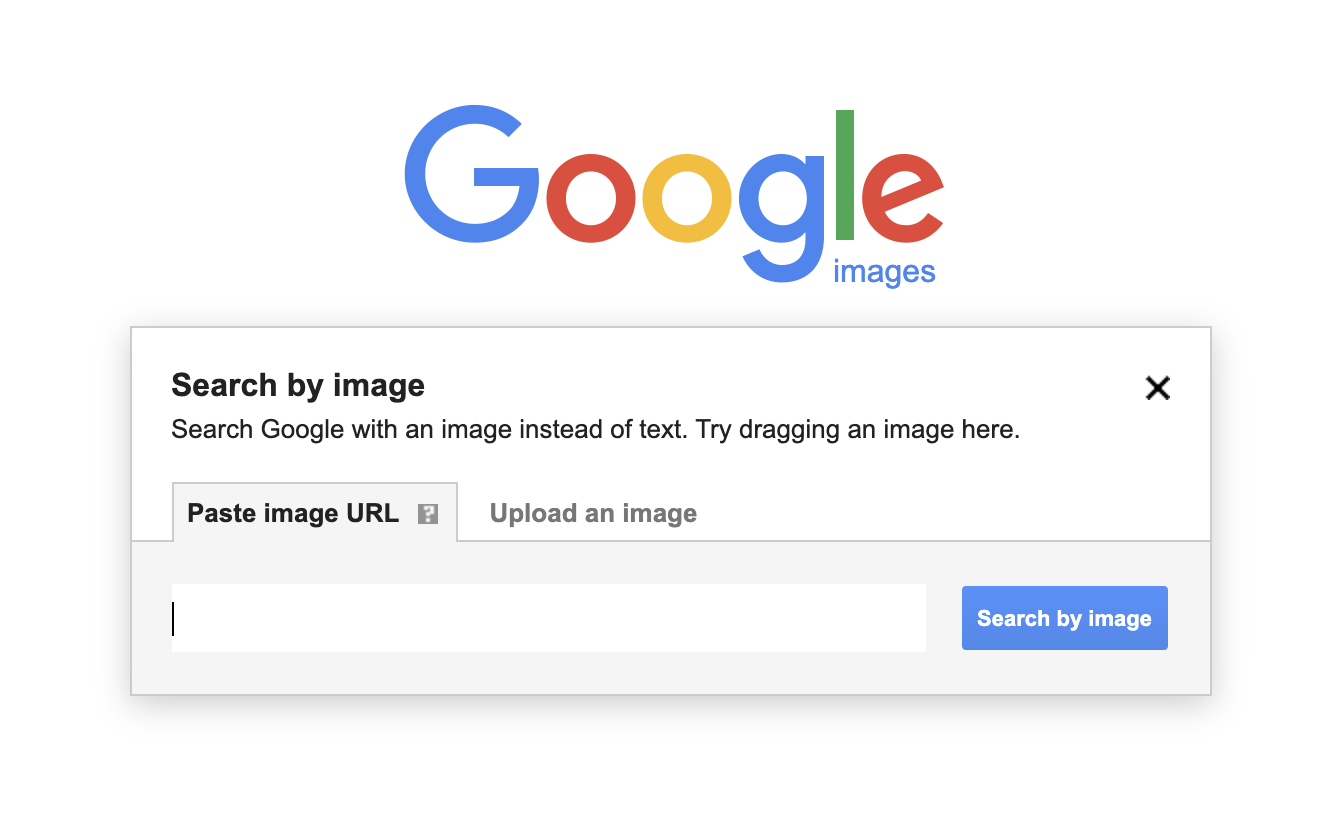 This will help you make sure the image is coming from the right context, as well as find its original publisher.
YouTube Data Viewer (Amnesty International)
The YouTube Data Viewer from Amnesty International lets you enter a YouTube URL and extract hidden data from the video.
You can see the exact original upload time, which is useful to identify the original version of a video when dealing with more than one. You can also see all thumbnails of a video, which you can then look up using reverse image search to find previous versions of a video.
Copyscape
Copyscape is a leading plagiarism checking tool. As a content marketer, it benefits you in two main ways:
You can use it to check existing URLs to make sure they haven't conducted plagiarism. For example: you're linking to a source and want to make sure it's the genuine source of information.

You can use it to check your own content for plagiarism before you publish it, both when you're writing, you're hiring writers, or you're curating content. This is Copyscape Premium and it costs 3c per search up to 200 words, plus 1c per extra 100 words.
Use these tool libraries to find the right tools for your industry and needs
The three tools above are a great fact-checking toolkit. Once you've built them into your process, review these libraries and lists to find specific tools that match your needs and your specific field:
CredCatalog by Credibility Coalition

: a library of fact-checking groups, tools, academic research institutions, and more. You can filter them by category, language, location, and more.

Verification Junkie by Josh Stearns

: a directory of tools for verifying, fact-checking, and assessing the validity of eyewitness reports and UGC. Includes plenty of relevant links alongside the tools themselves, so you can see them in action.

RAND Corporation – Fighting Disinformation Online

: a well-categorized list of tools that fight disinformation. Categories include credibility scoring, disinformation tracking, verification, bot/spam detection, and more.
Don't hold off your source checking process any longer
Remember: your content is how you exist online. By not having a process to verify and check sources for your original and curated content regularly, you're risking your audience's trust in you.
By delivering the most relevant, high quality, well-credited content, you'll help your ideal reader reach their own goals—which will help you reach yours, and build a reputation you can rely on.