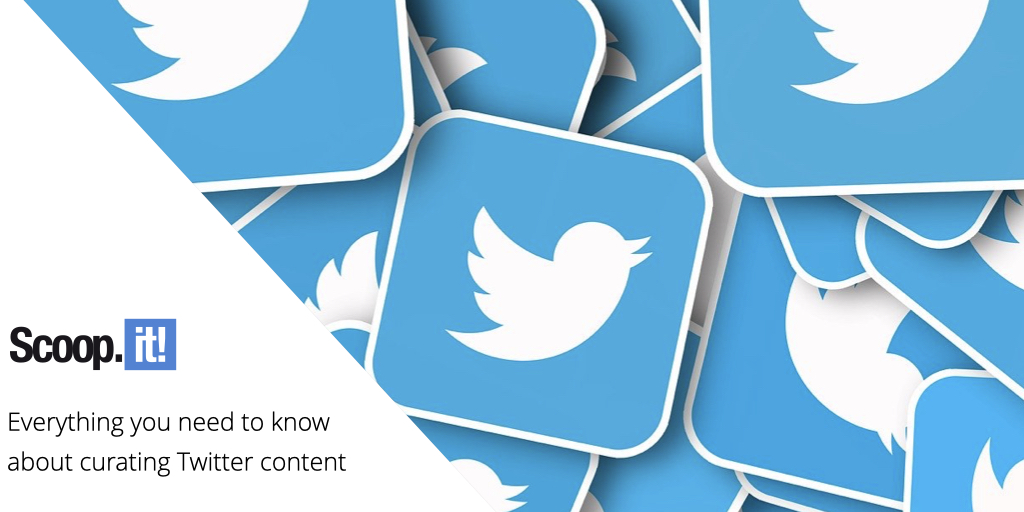 Today, having an online social presence is no longer optional. The harsh truth is if you want your organisation to thrive, you not only have to be present in most social platforms but you also are required to provide content that is relevant to your target demographic.
Nevertheless, making sure that your social accounts are a rife resource for your clientele can be a challenge. Managing social media and creating content, after all, is a full-time job. It can be difficult to keep up with social trends because they change by the day.
 Thankfully, you don't necessarily need to create content in order to provide content. There are ways to make the process of populating your social platforms especially twitter without spending too much time developing articles, blog posts, or videos.
Two words: Content curation. Content curation is easily the answer to your social media problems. Here is why:
What is Content Curation?
Content curation is essentially two things – discovering relevant content and packaging it in a way that is true to your brand. It's a simple and effective marketing strategy that would get your brand noticed but it is by no means mindless.
The internet is teeming with information. Content curation allows you to become an authority to your audience by providing them with a means to get to the information without having to dig through what is available online. It is a tool that can help you keep up with social trends.
 With that said, a strategy is central to curating content effectively. Sure, sharing posts would help top up your social profiles, but without proper messaging and deliberate goals setting, you shouldn't expect your curated posts to drive customers to your business.
 What is the Difference between Content Creation and Content Curation?
 While similar,  content curation is not the same as content creation. Content curators are not responsible for generating NEW content. Instead, they collect relevant content from credible resources and package it in a way that appeals and can be easily digested by their target audience.
 What are the Benefits of Content Curation on Twitter?
 As a business owner and a budding digital marketer, there are many benefits to content creation especially in a fast-paced social platform like Twitter:
●          It Helps You Stay on Top of What is Trending
●          Your Page Becomes an Authority on Certain Topics
●          Content Curation Allows You to Connect with Influencers
How Can You Start Curating Content on Twitter?
As discussed earlier, for your Twitter content curation campaign to be effective, you have to develop a plan before sharing posts. We know that the prospect of sharing content instead of creating it is exciting. However, the plan that you create would steer your efforts in the right direction so you shouldn't skip it!
#1. Determine Your Ratios
There is no denying how content curation is less tedious than creating original content. While it does have benefits and it should be part of your marketing strategy, your feed should be a balance between shared and original content. Take Agent Image, a real estate marketing company in the US, as an example. The company's Twitter feed is a healthy mix of curated content and original content.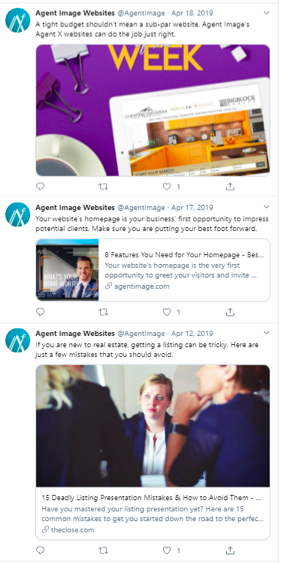 There is no definitive formula that determines the ratio of shared versus curated content. It does vary from industry to industry. However, the general rule of thumb is to divide types of content in a 65 – 25 – 10 ratio – 65% original content, 25% curated content, and 10% syndicated content.
#2. Know Your Audience Interest
One of the most important things you have to consider before endeavoring in content curation is your audience. It doesn't matter if you share good content if these posts don't appeal to the demographic that you want to target, you wouldn't be able to make loyal patrons out of them. Moreover, sharing content that is not directed to a specific audience would generate virtually no engagement on your tweets in terms of retweets, replies and link clicks.
 In fact, curating content without regard to the market you want to capture might attract the wrong audience.
At the end of the day, just because you find a piece of content interesting, doesn't mean that your consumers do too. It isn't about your preference, it is about what they like. Keep that in mind. For example, Nike customers are interested in tips regarding sports and health in general, so that's what they share in their tweets.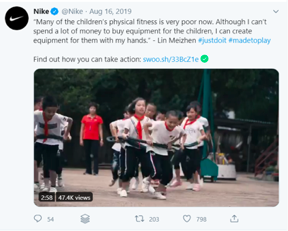 Once you have the topics that suit your audience, you need to divide them in the right categories, which is the next point.
#3. Create Content Buckets
 Once you have a clear idea as to what your audience likes to read, it is time to create content buckets. Content buckets are categories that posts can fall into. These can vary depending on your industry, the product or service that you are selling, or the topics that your audience enjoys. For instance, you can have "advice/tips, and" "inspiration" as your content buckets. Creating these buckets would make it easier to find content that you can share.
Sephora, the French multinational beauty store, is a great example of a brand that categorizes the curated content that they post on Twitter. Aside from original posts, Sephora retweets content from brands that they carry in their stores. They also, on occasion, reshare the tweets of their followers who tag them and their products.
 Likewise, Whole Foods Market, not only features the products they have in store, but they also share links to other websites that use their products in recipes on their official Twitter account. They also retweet brands that mention their Twitter handle.
#4. Source Your Content Properly   
 Content curation provides your brand with the opportunity to become a topic of authority. With that said, it is significantly important to source your posts from credible organizations.
 You can use Twitter advanced search to search the topics on the basis of relevant keywords and hashtags. You can filter them from relevant and credible Twitter accounts further.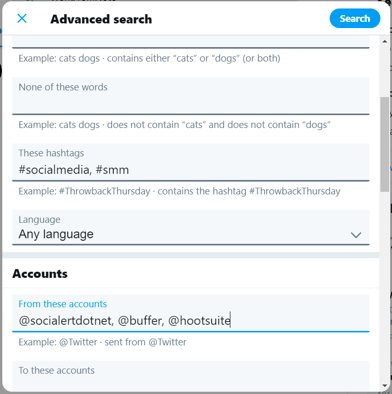 This part of the content curation can be tedious. You need to be cautious while choosing the topics and organizations. You can save the search on twitter so you need not apply the filters again.
There are also twitter tools that will help find interesting and trending posts for you.  One of the best options is scoop.it which we will discuss later in the blog.
#5. Share with Ease using right tools
Similar to finding sources for your created content, sharing the posts that best suit your brand can be time-consuming – especially if you plan to post several times a day. Good content curation applications not only provide you with a means to source content, but you can schedule the posts on the app as well.
The top picks include Buffer, Socialpilot both of which can help you schedule your curated content.
#6. Track and Pivot
It takes a bit of time to get to know the audience that you are talking to. This is the reason why it is a good idea to track tweets that do well. Twitter is already equipped with an Analytics tab that allows you to see the content that resonates with your audience. However, you can also use twitter tracking apps like Socialert, if you want to delve deeper into your account's performance.
One App to Do it All – Scoop.it 
Content curation becomes easier if you equip yourself with the right tools. Nevertheless, why choose three apps if one can do it all. Scoop.it is the solution to your content curation needs. Scoop.it is a cut above the rest because it allows its users to source relevant content based on specific keywords, edit the content to better suit your branding, post them or schedule them on various social media platforms as well as track each post's performance.  
Try it today to see what all the buzz is about!
 Content Curation Isn't Rocket Science
 While it might seem complicated at first, content curation can do wonders for your digital marketing efforts. Keep an eye on your analytics to evaluate which posts are getting the most engagement because this will impact your content curation strategy moving forward.