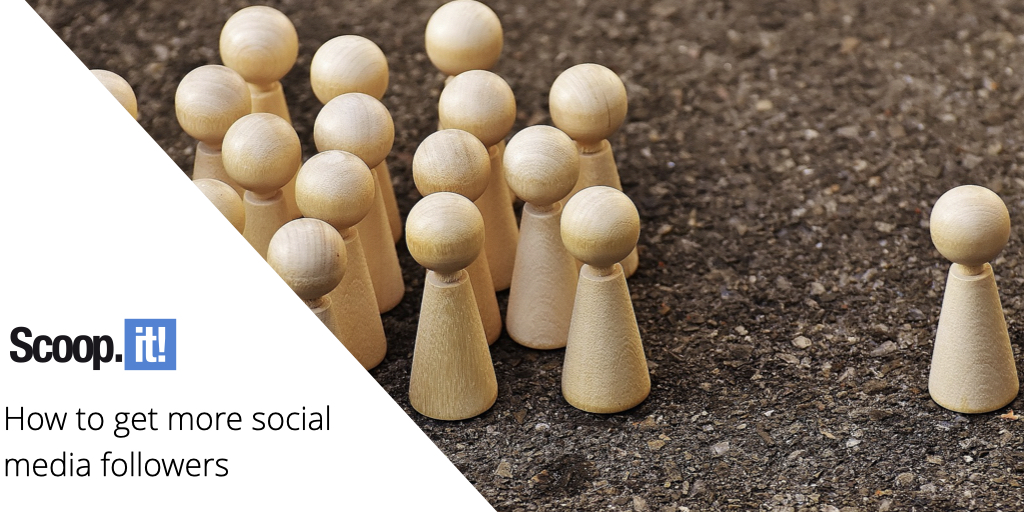 Numbers are everything!
Whether you are just building a brand or you've been in the game for some time, you can tell a lot about a brand by their numbers.
Your followers count on social media platforms says a lot about your brand.
Granted, the number of followers on your social media page(s) doesn't reflect quality, but it matters.
Why?
Because people are looking!
A large following on social media can prompt potential fans to follow you.
The larger your following, the more likely you would close a partnership deal with influencers.
To a large extent, more numbers translate to your brand growth, and more engagement.
Let's face it, the higher the numbers, the more likely you are to get customers and repeat customers.
Everything boils down to your numbers. Numbers are everything!
Therefore, you should develop the right social media strategy to get those numbers up
If you are like most folks, you are probably wondering why it is difficult to build followers.
Well, it's not rocket science. Here's why it is difficult to build followers.
Why it is difficult to build followers
You've probably heard the phrase more is better
Yes, the phrase is valid in most circumstances, but social media is quite different. Producing more content does not guarantee an increase in the number of followers.
To boost your following count, you've got to produce more right content. Your content has to resonant with your audience — they've got to feel it. And it has to provide massive value.
What problem does it solve?
Self-promotion is good. But if you are into the long game, you've got to churn out high-quality informational content.
Nothing more, nothing less — just quality content.
That's how the magic is done!
Here's the thing, your audience does not care about you. They care about themselves. They follow your brand because of what's in for them.
To get their juices flowing, you've got to provide massive value consistently. That, my friend, is how to build followers.
A huge percentage of folks who use social media platforms are young adults. And if you know a thing or two about the young population, you probably know that they are selfish.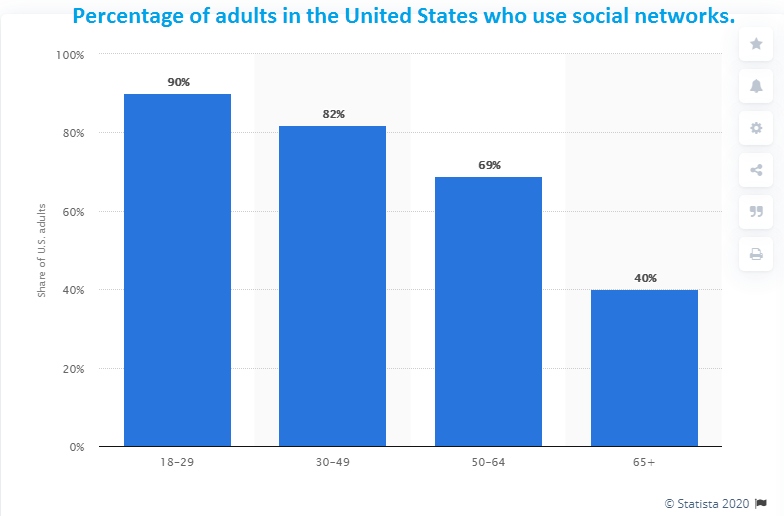 Source – Statista
Yes, you read that right!
Customers are selfish — that's just the way it is. Your content has to appeal to them.
One more thing…
Your content should build trust among your audience. People buy from who they trust. Therefore, if your brand is not trustworthy, you would struggle to get more social media followers.
Building more social media followers is easy. And if you are ready for it, here are eight ways you can earn more followers.
Eight ways to earn more followers
Build an authentic brand image
People follow authenticity. If you are not authentic, you would pretty much lose in the long run.
Compelling Ads and lots of blog posts, video tutorials, and other forms of content are of no use if you present a false image of your brand.
Also, your marketing approach should not be sleazy.
Here's the thing, young millennials and generation Z are brand loyal and also follow brands that offer value-based surprises and rewards.
Source – AgilityPR
The more authentic your brand is perceived; the more folks would be willing to spend on your products (or services) — there are no shortcuts to it.
Furthermore, you can take your authenticity to a whole new level by becoming socially responsible. Besides your regular products and services, what social responsibility do you handle in the local (or international) community?
One sure way of becoming socially responsible as a brand is by speaking out for social justice. And you can achieve it by merely using social media platforms.
Social media platforms are largely dominated by young folks. If you desire to grow your brand, you must churn out content that resonant with young adults.
Follow brands, industry influencers, and users in your niche.
Following brands, industry influencers, and other relevant users in your niche is a sure way of growing your social media followers.
The primary objective should be to gain credibility by forming a healthy relationship with industry influencers.
As a general rule of thumb, introduce yourself and let them know why you are following their social media pages.
That's not all…
You've got to intentionally like, comment, and perform other relevant actions on their posts. This way, you would slowly but surely build credibility over time.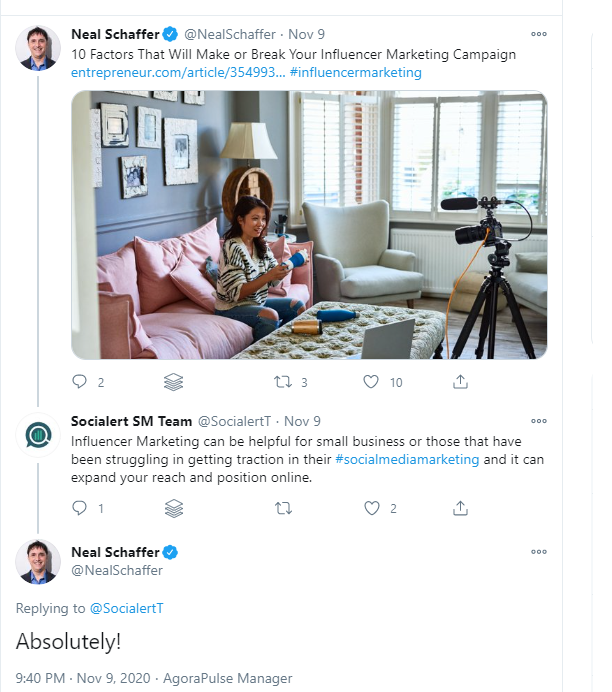 Engaging in their posts creates more exposure. Their audience gets to see your contribution and possibly start seeing the value you bring to the table.
Following brands and industry influencers are cool, but how do you find the right brand to follow.
Well, here is how to do just that.
First, social media platforms offer suggestions. For Twitter, such suggestions are found in the You might like section.

Using the platform's suggestions is quite good, but you can make it easier by using third-party platforms like Radarly.
Radarly helps you to track mentions, keywords, and accounts. It's the perfect tool to help you monitor industry influencers and follow brands and users in your niche.
Find the best content to curate.
First off, content curation is a vital piece of the puzzle. It's the one thing that helps you to gain and build followers in no time.
To succeed in the content curation game, the content must be original — there is no middle ground here.
If you don't have original content, you can repost compelling content from other brands or individuals.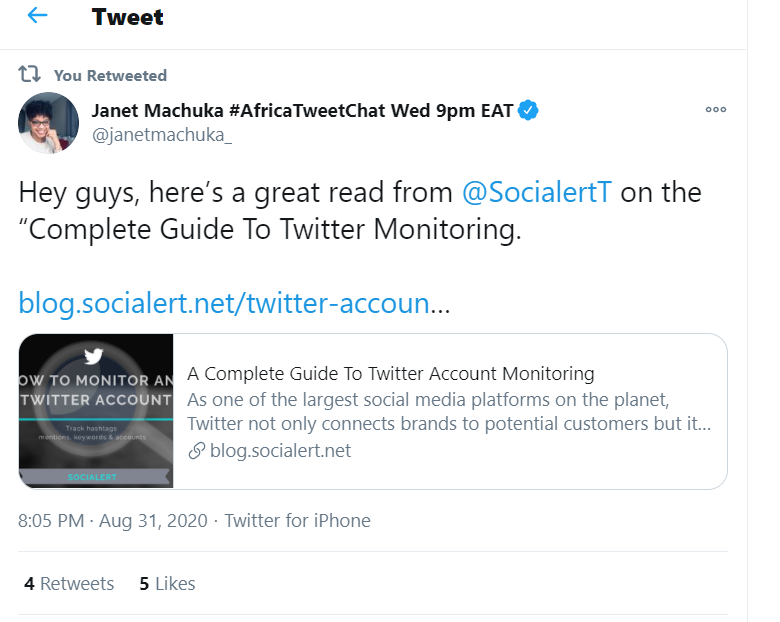 When you share the content of other brands, you are pretty much setting the foundation for a healthy relationship with the brand.
To get you off the ground, you can use third-party platforms like scoop.it to curate and share content.
Here's how it works…
The tool crawls the web, and helps curate engaging third-party content. This way, you get to boost credibility and establish authority in your industry.
The more content you share, the higher the possibility of gaining more followers.
Find social communities and curate content.
There are two ways of building a thriving following online. You can either buy followers or grow it organically. If you desire genuine, real followers, grow them organically — and one way of growing them is by joining social communities.
Facebook and LinkedIn have groups. In the group, you get to find folks who share similar interests. The more active you are in a social community, the more likely you are to be discovered. This will, in turn, lead to a boost to the number of your online following.
Twitter has a similar feature. The Tweet chats or chats are synonymous with the Facebook or LinkedIn group.
All in all, you should actively engage with others in a social community — that is the right way of growing your following quickly.
Don't self-promote, share value, and watch the magic happen.
Answer questions on social media
The public yearns for answers — good, quality answers! And it is your job to make that happen.
Some of the best places for sharing answers are social media forums like Quora and Reddit. Look out for questions on these platforms and provide meaningful answers. You can also link some of the answers back to your social media platforms or website.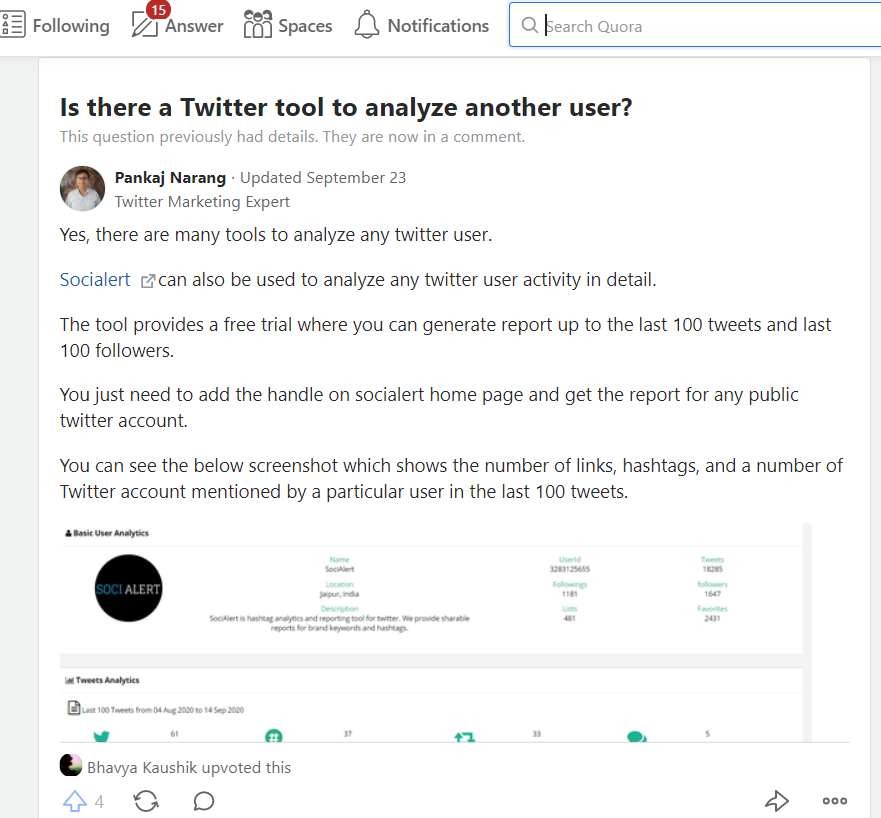 Answering questions on social forums is a good way of providing value whilst promoting your social media channels.
What's more, you can crawl through Facebook pages and posts and look out for unanswered questions found on a post. Your job is to provide answers from your business page. That's a great way of offering practical solutions whilst promoting your brand.
Don't get it twisted — you are not poaching your competitor's followers. You are merely providing answers to problems.
One benefit of this strategy is that it helps build instant trust and authenticity in the reader's minds. After all, you are following a trusted brand — the same brand they follow.
​Run social media contest
There are several ways of running a social media contest — you can either opt for an Instagram contest or a Twitter hashtag contest. Whichever one you choose; they are all good. The primary objective is to engage your audience, create brand awareness, and gain more followers.
Look at what Sprout Social did here.
By merely running a contest on Twitter, they prompt the audience to enter for a chance to win a prize.
Imagine what it does to the mind of a passive fan. The fan would probably like and follow their Facebook page. Also, the fan will slowly but surely develop more interest in the brand.
In a nutshell, social media contests help to increase subscribers, sales, and engagement. You also create awareness and build a thriving community with a social media contest.
​Promote your social media posts via paid ads
Organic growth is slow and hard. You can fasten the process by running paid Ads. Paid ads help you drive more eyeballs to your posts. It boosts your exposure.
Here's the thing, if you master how to run profitable ads, you would pretty much get more social media followers in no time.
Don't get it twisted; organic growth is very much possible. But if you are not a known brand and are trying to gain attention across various social media platforms, then paid Ads are the way to go.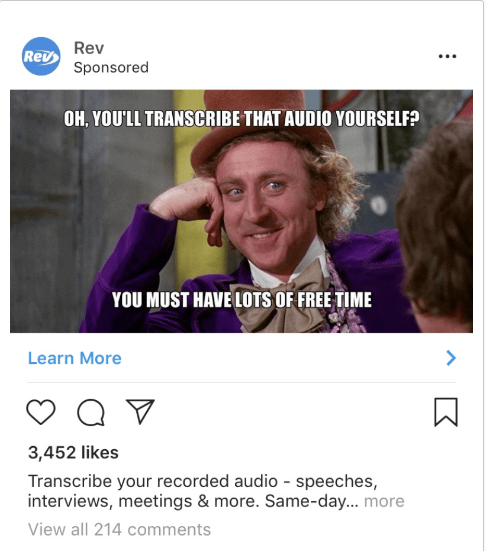 ​Track your social traffic and follower growth
After all is said and done, you've got to figure out if you are making progress. You can do that by tracking your social traffic and follower growth.
You have to know your number — and tracking your social metric is a reliable way of doing that.
You can track your social traffic by using tools like Google Analytics.
Tracking your social traffic with Google Analytics is cool, but you can step up your game using Radarly to analyze followers on social media.
Radarly provides comprehensive Twitter, Instagram, and Facebook analytics. You also get great historical reports for hashtags and social accounts.
Using the platform is pretty straightforward — you enter the hashtag, keyword, account, or mention and let the platform do its magic.
Conclusion — Get more social media followers without creating content.
There are no quick hacks — getting more social media followers is a slow and steady process.
You can start by building an authentic brand image, following industry influencers, answering questions on social media forums, and running social media contests.
Finally, you have to measure your social traffic and follower growth.
Now you know how to get more social media followers, what step is lacking in your social media strategy?