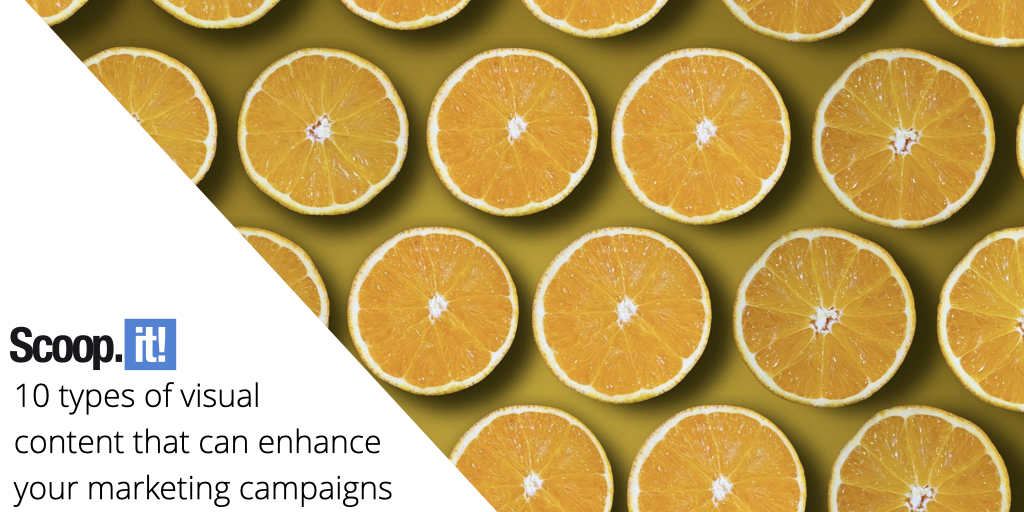 You come across various advertisements (in newspapers, magazines, online, radio, television, catalogs, direct mails, on-the-go, etc.) on a daily basis, but how many of them do you remember precisely? The ones you do remember have something unique that appeals to your emotions and subconscious mind.
Visual content plays a crucial role in impacting the psychology of humans in a certain way. Further, the fact that 65% of people are visual learners reflects the psychological resonance of people with the visual content. So, if you are hopping onto the marketing campaign bandwagon for promoting your existing or upcoming products or services, you must not overlook the significance of visual aids to take your campaign to the next level and ensure its success.
Some Good Reasons to Choose Visual Content
There is no denying that people's preference for processing the information shifts from platform to platform and topic to topic. The use of visual content helps make your marketing strategy more adaptable to the shifting demands of each platform or topic. Well, we have some more convincing reasons to make you believe in the power of visuals. Take a look!
Types of Visual Content to Add More Appeal to Your Marketing Campaigns
There are many types of visual content, such as infographics, screenshots, illustrations, etc., but not all fit your marketing campaigns aptly. So, you have to be wise while choosing the visuals and pick those that effectively connect your brand with customers and stimulate your online engagement and growth.
Let's take a look at various types of visual content.
Images
In the era when smartphone usages are increasing, and the attention spans of the readers are decreasing, images will spruce up your text and help you get the much-needed attentiveness of the audience
The original images or the ones taken by you are a further add-on to boost and add a personal touch to your marketing campaign. But if you are running short of time and can't create the captivating images on your own, you can pick quality photos for free from various image-providing resources.
Check out how Coke has done its marketing campaign right by adding a touch of personalization to its content through this image.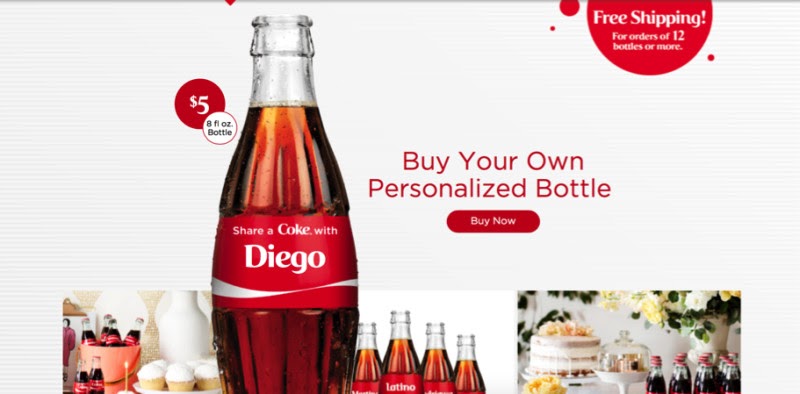 Source
Infographics
Infographics are the perfect visual aids to represent complex statistics and data in a structured, well-organized, and appealing manner. Moreover, you can use professionally and creatively designed infographics to portray powerful and strong arguments in favor of your offerings (products and/or services). 
By adding contextually relevant information and combining the right colors, fonts, and shapes that best reflect your brand's image, you can gain maximum traction on your infographics.
Below is an example of how Google represented the evolution of the web through a stunning infographic.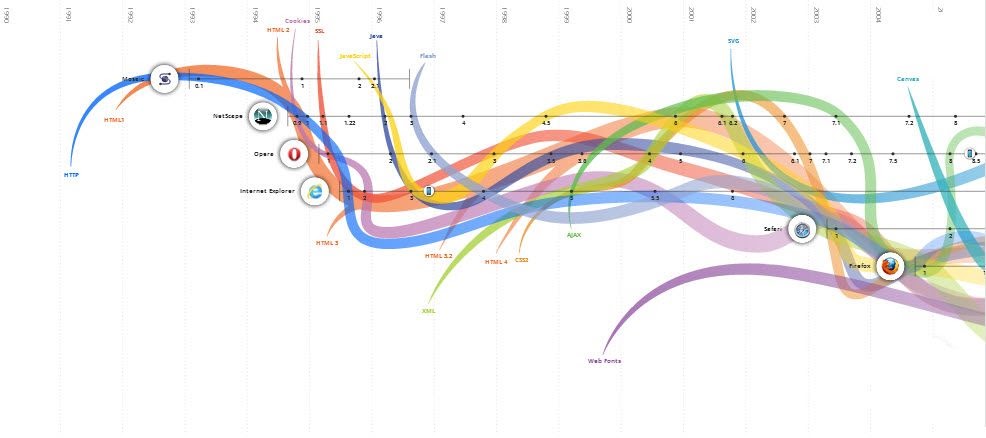 SourceSource
Videos
You can make your marketing campaigns more impactful and make a positive impression on the audience by adding videos. Videos are the perfect visual aids for enticing customers who don't have much time to read long textual content. Further, by combining the video with audio, you can convey a chunk of information in a matter of minutes. 
Depending on your brand and offerings, you can embed how-to videos, testimonials, animated storyline, demonstrations, event recordings, etc. Whatever video you choose, make sure it aligns with the style, ethos, and personality of your brand.
See how Fitbit Versa – a health & fitness smartwatch, has aced its B2C marketing with this video:
Photographs
Photos help you portray the right image of your company and its offerings in the best possible way. Good and high-quality pictures of your products with perfect imagery, angles, and lighting play an important role in enticing the customers to buy them. 
No two marketing campaigns are similar, and not every photo is worthy of all campaigns. So, you must be vigilant while choosing the photographs to achieve your marketing goals.
Screenshots
By including screenshots in your marketing campaigns, you can provide a glimpse of the working and functioning of your products and a step-by-step process to use them. Moreover, you can provide visual verification of your sales claims to the audience by inculcating a screenshot with a caption. You can also use screenshots to represent testimonials or customer reviews from social media or industry forums. An enticing and convincing screenshot can make a huge difference and boost your marketing efforts.
Here is the example of the screenshot that Jägermeister used in their promotional campaign and reached 26,198 people in two days.
Source
GIFs
Animated GIFs have taken the marketing world by storm. In comparison to static images, GIFs are more compelling and pleasing to the eyes. GIFs are short enough to trigger an emotion and captivate the audience's attention, and long enough to communicate the brand message.
You can use GIFs to highlight your CTA, in email marketing to show off your products/services, to show your company culture, to tease a new offer or product, to animate your data, as Ads, for storytelling, as a mini presentation, etc.
See how Google has created a hypnotic GIF to demonstrate its dedication to aesthetics.
https://www.instagram.com/p/Bn4B-HeHJ-Z/
Memes
You can add a light touch of humor to your marketing campaigns without being too salesy by adding memes. Memes are entertaining, funny, easy to digest, and have the potential to increase brand exposure and go viral.
As the internet is flooded with so many memes, you need to be creative while reposting any of them. And if you want to create a meme on your own, keep in mind the latest trends. Align your memes with your brand's mission, vision, and slogan.
Check out how BarkBox, a New York-based provider of dogs' products and services, leveraged dog memes in their marketing campaigns to engage the community of pet lovers.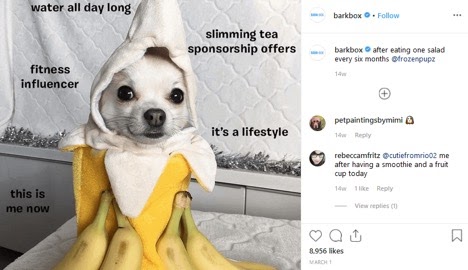 Source: Instagram
Presentations
Gone are the days when presentations were confined to just meeting rooms and conference halls. Now, you can share your presentations on various platforms and websites, such as Scribd, SlideWorld, SlideShare, etc.
Presentations with visual aids are 43% more persuasive. Presentations function somewhat similar to infographics but have a greater scope. You can increase the outreach of your marketing campaigns and communicate a large chunk of information in an engaging manner by incorporating presentations.
See how Yotpo included a SlideShare presentation in one of its articles about how to get more customer reviews.
Data-driven Visuals
By embedding data-driven visuals such as charts and graphs, you can make your marketing campaign more relevant for the target audience. Through these visuals, you can illustrate customer surveys, traffic on your website, sales histories, etc., and gain the trust of the customers in your products and services.
Check out how Jawbone, a San Francisco based wearable products company, has rocked the data-driven content creation by representing the data collected by its UP fitness tracker systems to map the sleeping patterns and movements of users in seven different cities – Paris, Beijing, Dubai, Tokyo, Moscow, New York, and Madrid.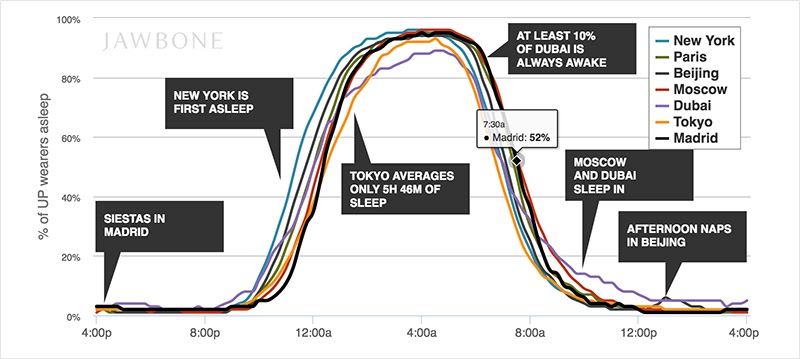 Source
Visual CTAs
If you want to drive conversions and encourage your audience to take some specific action, you can include clickable visual call-to-action (CTA) buttons, such as subscribe, contact, purchase, etc. CTAs will help you get visitor's email, contact details, and other information in exchange for a demo, scheduled consultation, e-book, whitepaper, etc.
See how beautifully Hubspot has included a pop-up CTA on its one of the articles to promote its marketing template.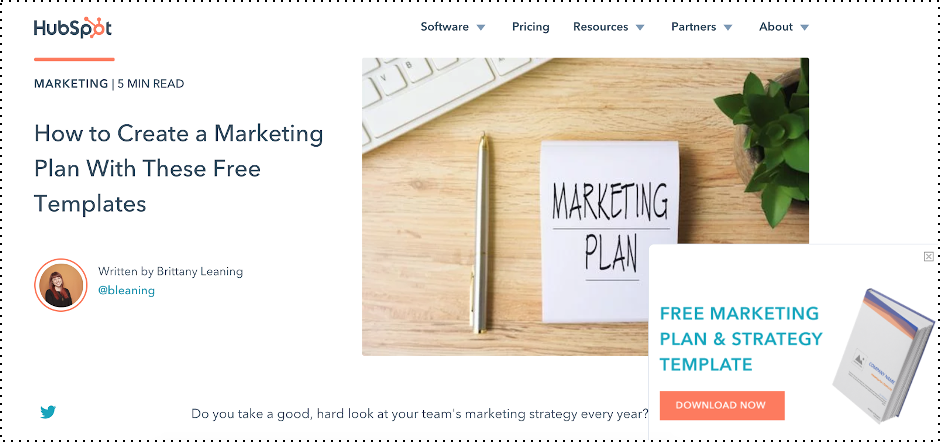 The Inference
No matter what industry you are in, text-based content is the core of all marketing campaigns. However, you can bring a hustle in your efforts and appeal to more potential customers/readers by adding visuals to your content. As today's smart consumers are rapid-fire-visual, marketers have only a few milliseconds to make a positive impression. So, don't miss out on the benefits of visual content; include them in your marketing and promotional campaigns to stir up the right emotions, develop a robust brand reputation, and foster a strong relationship with customers.
We would love to know which visual content you prefer for your marketing campaigns. Do you have any other type of visual content on your mind which we have missed to include in this blog post? Do share your suggestions and thoughts in the "Comment" section below. And, if you like this blog, do share it on your social media handles.