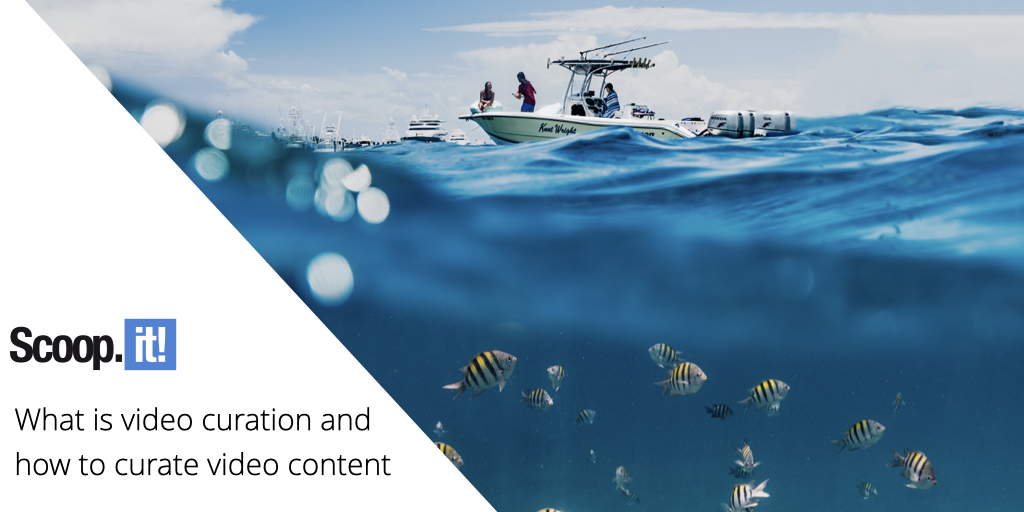 The human brain is such that an average individual is likely to retain 90% of the visual content that they see. Only 20% of what they read will be retained, while a mere 10% of what they hear stays in their memory. As a communication medium, video caters to the sight and audio senses of an individual at the same time. That way, video is the best possible medium for an individual or brand to get their message across.
When brands started realizing the potential of the video medium, they started leveraging the power of video to build their brand image. There are different ways by which brands are seeking to explore the potential of video. Among them, video curation is one of the lesser-explored options. In this article, we will tell you all that you need to know about video curation.
Need for Video
Large and small brands are using video to ensure that they remain in the minds of their target customers. Brands that use video marketing notice a 49% increase in revenues as compared to those who do not use videos. One of the best things about video is that it provides smaller brands a fair opportunity to compete with well-established ones.
From a customer perspective, 50% of internet users admit to looking up videos of products before purchasing. Customers are four times more likely to watch a video to learn the function of a product than read up its instruction manual. In such a situation, if a brand does not incorporate video as a part of its marketing initiatives, it is likely to lose out on the market share.
Coming Up with Video Content
Brands are in the constant pursuit of creating engaging content that their viewers would resonate with. However, creating such content calls hours of planning effort, and you need to arrange the resources for the filming and editing. Most businesses are short on these parameters and cannot afford to come up with video content as frequently as they would want.
As a result, many brands give up on the idea of content creation altogether. Others settle on creating video content after long intervals. Choosing either of these two paths will cause your audience to forget your brand or seek alternative service providers. Video curation is the best way for brands to strike a balance and give viewers what they want without going through the strenuous process of content creation.
Video Curation
Video curation is the process of identifying relevant videos on a given subject and collecting them together. You then identify the ones that are the most appropriate and then compile them together. Depending on the nature of the video, you may want to edit them before sharing them with your circle.
The major challenge of video curation is devoting long hours to identifying relevant videos and then selecting the very best ones. However, this is simpler than creating original content every day and is an effective way of establishing brand familiarity with your target group.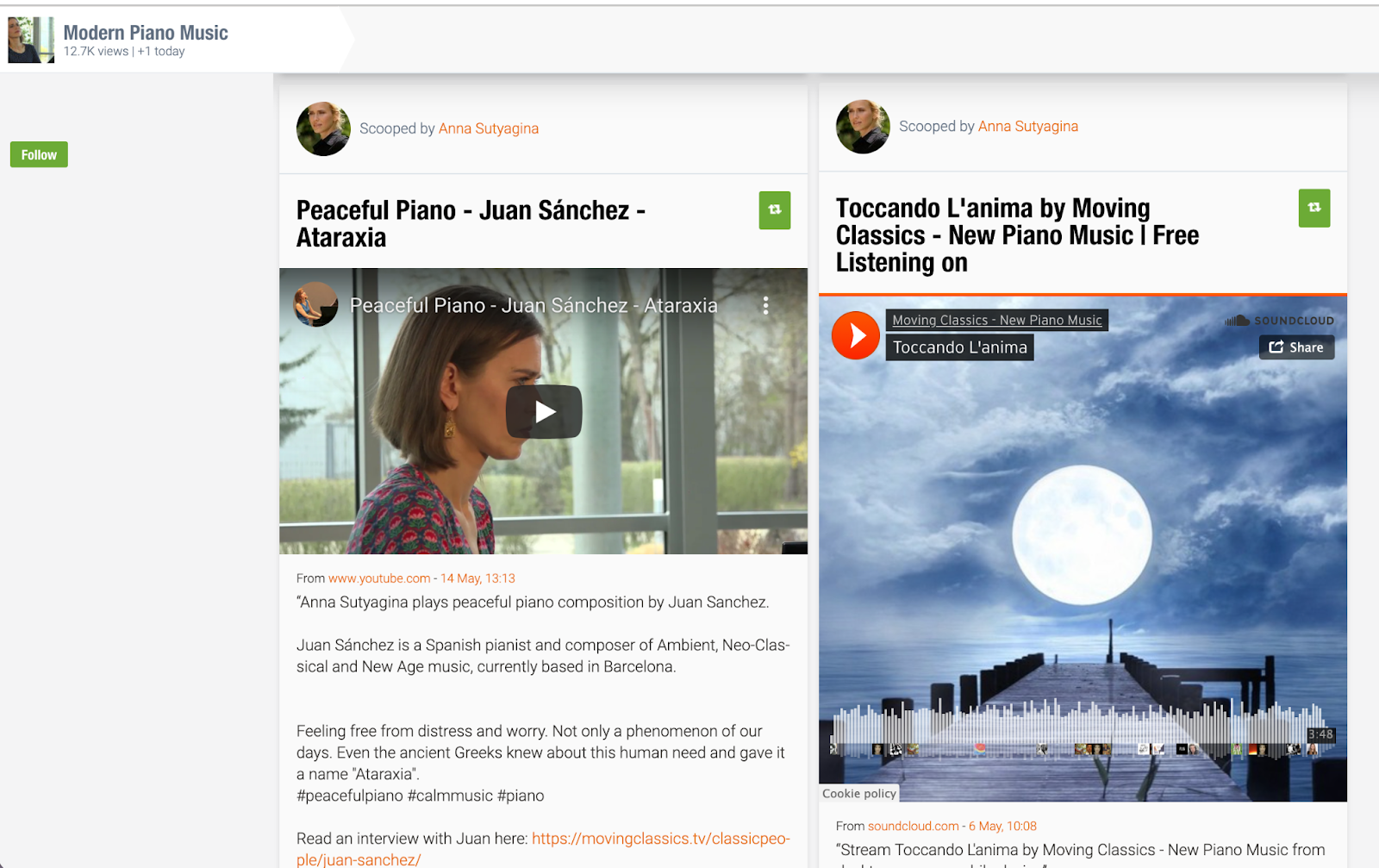 The Correct Path to Content Creation
In the essence of things, content creation is simple. Every repost or retweet that you see is some form of content creation. However, to make the most of your content curation, you need to pay attention to the finer nuances.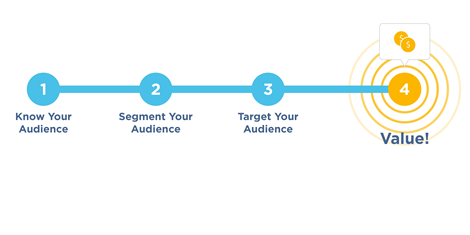 Know Your Audience
To share content that is valuable to your audience, you need to first understand their expectations. Start by creating audience personas where you see your audience as real people and then try to figure out what they could plausibly want. As a content creator, you need to evaluate how a particular piece of content that you share will be beneficial to your followers.
Choose Your Content
Once you have a picture of what your audience expects, set out on the journey of choosing the right content. The golden tip here is to identify industry-related websites that constantly update their content. Try to have multiple such content sources as that will ensure that you share unbiased and diverse videos.
While sharing videos, make sure that they tell a story and are interesting. Sharing a video whose sole purpose is selling an idea may not resonate well. While choosing content that you will share, make sure that it is in sync with your brand values.
Follow Up on Your Curated Video
Once you share a video that you curated, the next step is following up on the engagement. There are several analytics tools that tell you how your video is performing. That way, you will understand what resonates with your audience and what does not. You can then strategize your future posts to deliver more of what is well-received among your audience.
Share Your Take
Understand that your followers come to you because they want to hear what you feel about a subject. While resharing online content is acceptable, you need to be clear on why you are sharing a particular resource. If there is something that you expect from your viewers after watching the video, make sure that you spell it out in this section.
A couple of sentences that explain the context of the post that you are sharing will work wonders in creating a good impression. If you can add unique insight to the video that you are sharing, it will help you win the credibility of your target group.
Research a Content Before Sharing
When you repost video content, you are responsible for the factual correctness of the post. Sharing incorrect data will cause your viewers to lose faith in your judgment and may even lead them to unfollow you. Thus, it is important for you to understand the post you are sharing and ensure that you repost only those video content that comes from a credible source.
Link the Original Source
While sharing valuable content is a smart thing to do, you should make it a practice to credit the original creators. Plagiarism and content scraping are highly unprofessional and if your target audience realizes that you are indulging in any such activities, it will cause them to take you less seriously. That is why you should always link the source to any post that you share. If possible, tag their social media account to the post.
Schedule Your Curated Posts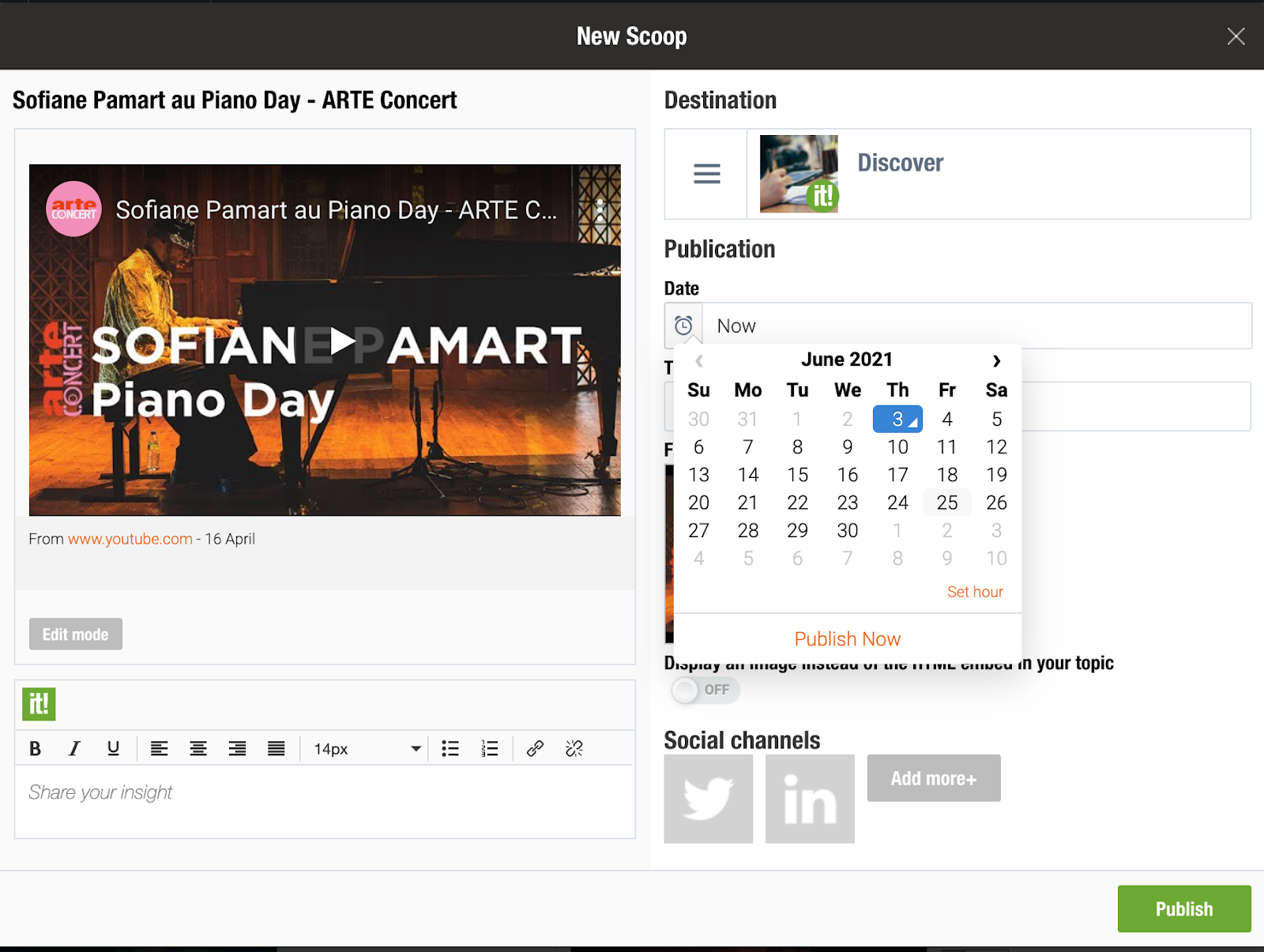 One of the main reasons why brands take to curated posts is because they want to give their followers access to regular content. To make the most of it, try to plan and schedule your curated posts well in advance. Chalk out the number of videos that you intend to share and decide on the length of the videos well in advance.
With such detailed planning, it will be easy for you to edit videos online and collate them in the form that your viewers will enjoy. You can then use your social media handle or brand website to present them in front of your audience.
As you spend time curating video content and presenting it to your followers, you will find out what works the best for your audience. You will then sow the seeds of a healthy business relationship and use that to help your business achieve the desired brand awareness.