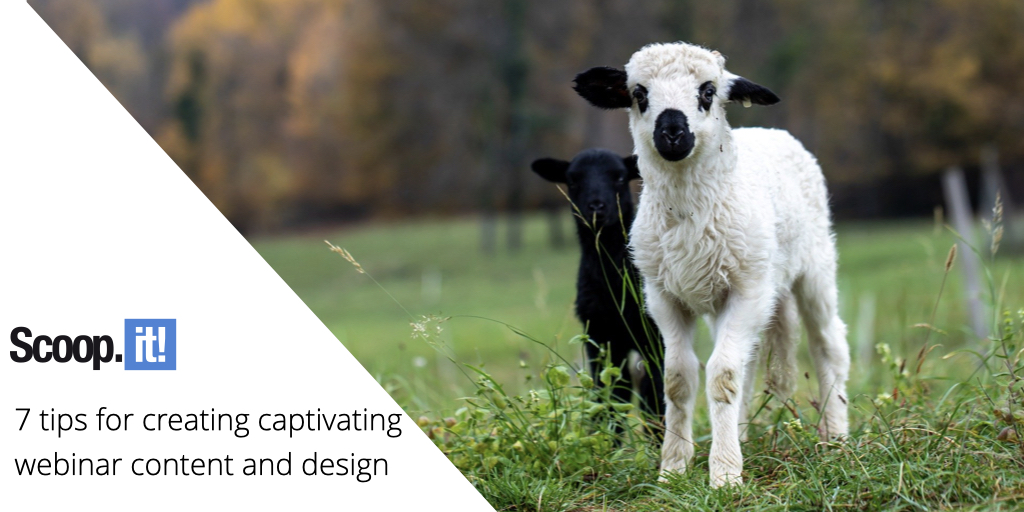 The importance of hosting webinars and seminars has increased multifold in the past couple of years, especially after the COVID-19 pandemic. People spend hours learning new skills, seeing presentations, listening to talks, and picking up a new career online through these webinars. Not only that, most of the media world runs through webinars in the present times.
A precisely designed webinar with relevant and well-researched content not only engages your audience but also brings them back time and time again.
If you are new to designing and creating webinars, here is an A-Z guide for you where we will take you through picking the correct layouts, best available applications, and design templates.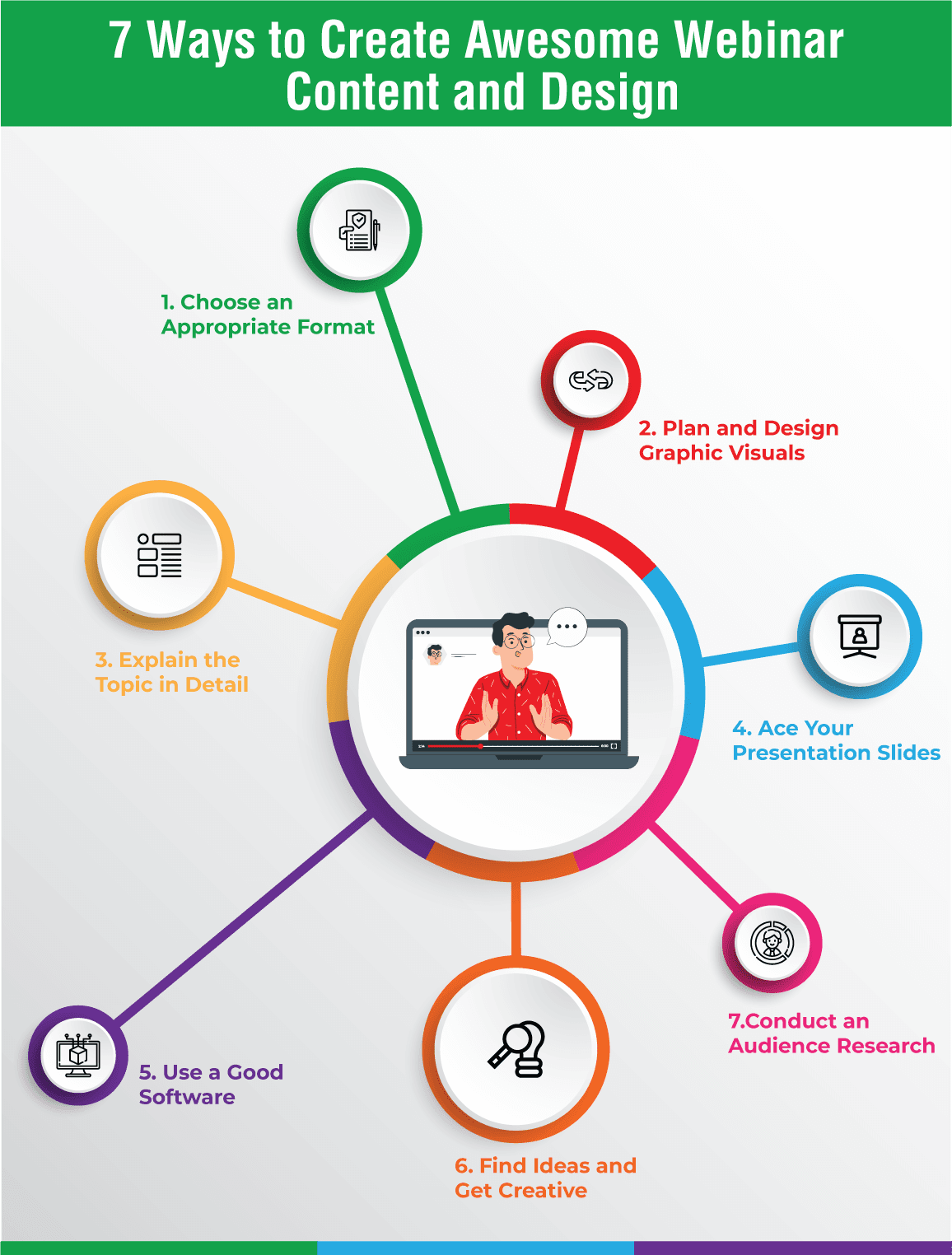 Choose an Appropriate Format
Whenever you decide to host a webinar, the first thing that you must do is to choose a format that suits you the best. These are of various kinds:
If you wish to interact with an expert in your field and create a learning atmosphere for your audience, this might be the best choice. Not only does it serve as the most authentic source of information, but it also helps your audience build rapport with you.
This is the most engaging type of webinar where you are asked questions by the audience. When you answer them personally, it makes them feel connected and helps them stay in the loop with your presentation.
If you want to give your audience a diverse spectrum of opinions on one particular topic, invite 4-5 speakers and hire a moderator for their conversation to go smoothly. Such debates show different sides of the same coin and help the audience generate their own perspective.
Plan and Design Graphic

 

Visuals
Whenever you plan your content, make sure to pick the right graphics and visuals that best complement your textual information. Keep their numbers limited, for too many of them become taxing and overwhelming.
You can either design graphics using software applications like Canva, Vimeo, Adobe, PiktoChart, etc., or choose pre-designed templates with editable graphics and content.
Instead of using random color, make sure you use a defined color palette for all your graphics, charts, and data that signify your brand. This color psychology will help you attract customers, investors, and clients to your organization.
Explain the Topic in Detail
People attend webinars in pursuit of learning something. So, when you use content, make sure it explains the basics and covers the topic in detail to provide insightful knowledge to the audience. You can add facts, short trivia, interview excerpts, related books and video links for creating a wider knowledge section. Provide PDFs and study material via email, and remember to mention your upcoming webinars.
Ace Your Presentation Slides
When you create slides, make sure to keep them clean, minimal, and educational. Cluttered slides overloaded with information never attract people; rather, it makes them look away from it. If your slides are well-organized and compiled, people will be hooked to them. Add necessary information, use facts and figures, and add pictures to make the presentation better.
Use a Good Software
It is extremely important for you to choose the correct software for hosting your webinar to present it flawlessly.
For instance, if you are new, you can use AnyMeeting; if it is an educational one, you may use Zoho Board Room or Google Meet.
If you cannot look for the one that suits you the best, try doing a test run on a couple of them to see which one caters to your needs.
Find Ideas and Get Creative
If you want to do something that makes you the white elephant in a room full of grey ones, you must think out of the box. Consider doing something creative that intrigues your audience and inspires them to join you in further webinars. You can host 'Ask Me Anything' sessions, conduct a virtual office tour and engage your potential employees, or even host a work-along workshop. This will help you stand apart and create a higher liking for your content.
Conduct an Audience Research
Before finalizing anything, get to know your audience – their backgrounds, culture, countries, and the languages they speak.
When you tailor your content in accordance with your audience, you are more likely to receive more participation and higher involvement from their side.  This will also instigate them to attend more workshops and seminars by you.
Tips to Ace Your Webinar Content
Conduct a feedback session – ask if there was anything that could have been better or could be delivered in a more suitable manner. This will help you make improvements in your journey ahead.

Create a target audience on the basis of gender, age, city

,

 and occupation

. P

romote your webinar to them through advertisements, emails, and marketing campaigns.

Create hype on social media to increase people's enthusiasm for your big day.

Do multiple test runs and ensure there are no technical glitches, faulty microphones, unprepared slides, or connectivity issues during your final shot.

Invite a guest speaker or create a guest appearance to increase the hype

. P

eople often love to see their favorite industrialists, business hosts, women entrepreneurs, and award winners on any platform. Promote their appearance

on your website or blog

 to attract a huge crowd.

Use tactful quotes and phrases that captivate your audience, but avoid using too many.

Create an impact – use those two hours of your

webinar

as a means of impacting their lives. You could teach, inspire and motivate them, creating a heartfelt atmosphere through your session. This way, they would be more encouraged to join you in your next endeavors.
Conclusion
If you get a hold of conducting mind-blowing webinars in the 21st century, you are halfway down the success lane. With technology overtaking one-to-one meetings, webinars are the future of learning and business.
Thus, take a course if you need to, read books, and attend others' sessions to make sure that when you host yours, you ace it.