This month we are offering new features available to Scoop.it Plus and Enterprise users: the ability to further customize your templates and send your newsletters directly from Scoop.it, all in a few clicks to optimize your time and engagement!
Simple customizable newsletter templates
No need to master HTML code to customize your newsletter template to share your best Scoops. Our new newsletter editor offers you to automatically include your latest publications to create and send your newsletter from Scoop.it.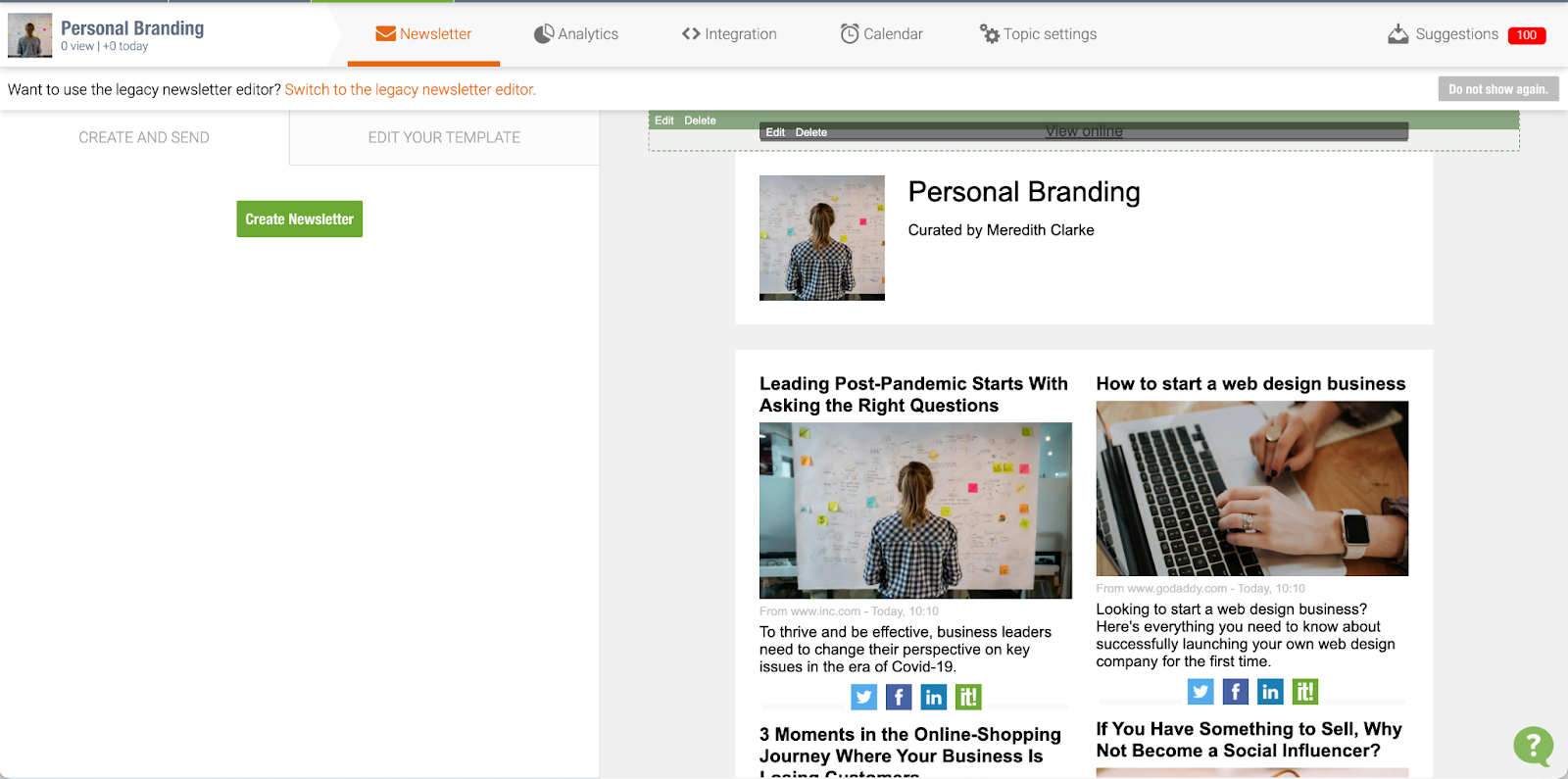 If you want to go further, you also have the option of changing the design of your newsletter to include different sections with more or less columns, your own styles, images, texts, etc. This simple, drag-and-drop module will allow you to personalize your newsletters in just a few clicks: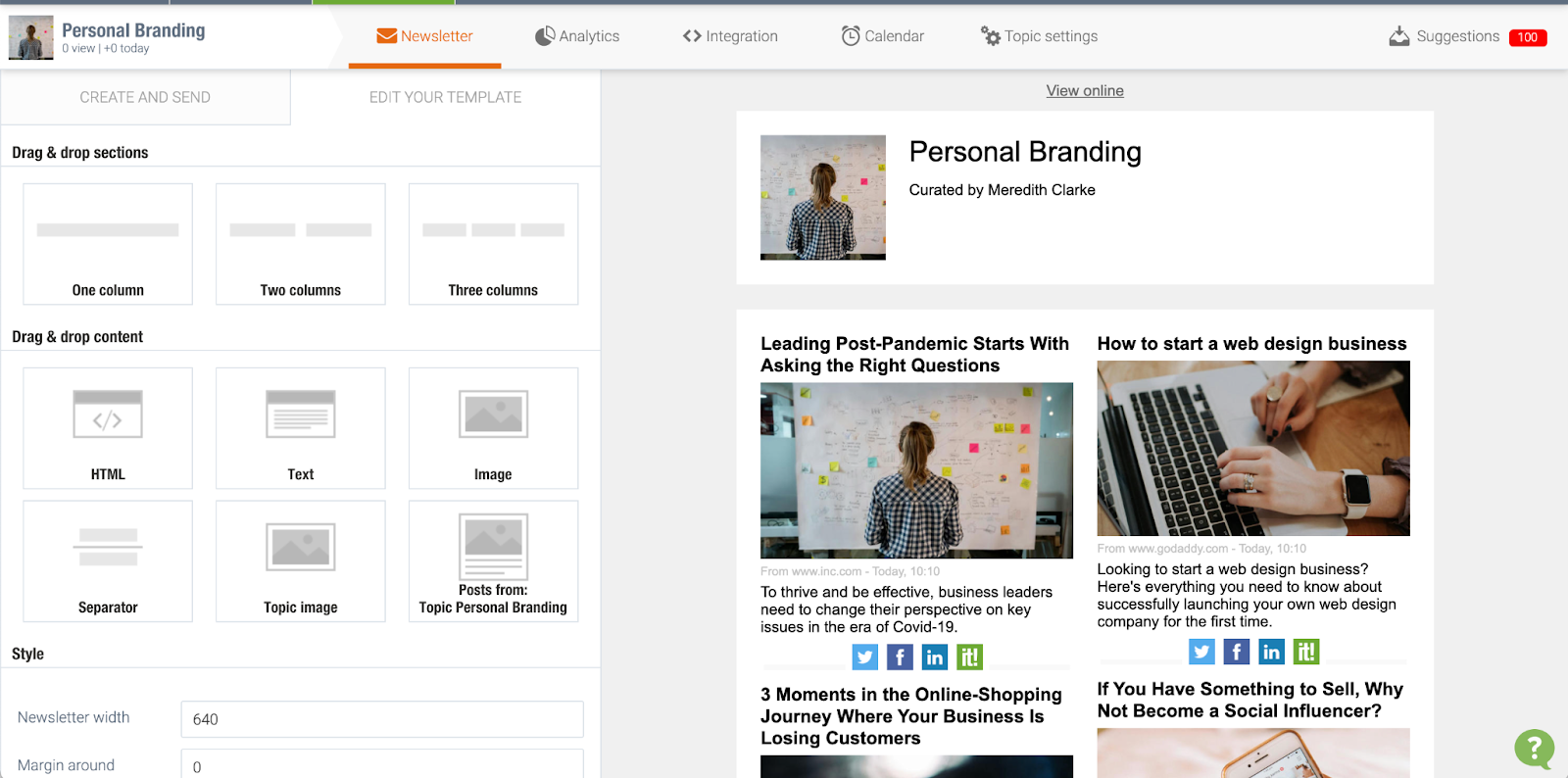 These new template personalization features will allow you to create the newsletter that best suits you and include the graphic elements that will put you forward.
Schedule, send and follow your campaigns from Scoop.it
Is your newsletter ready to be sent? Test sending directly from Scoop.it to be more efficient.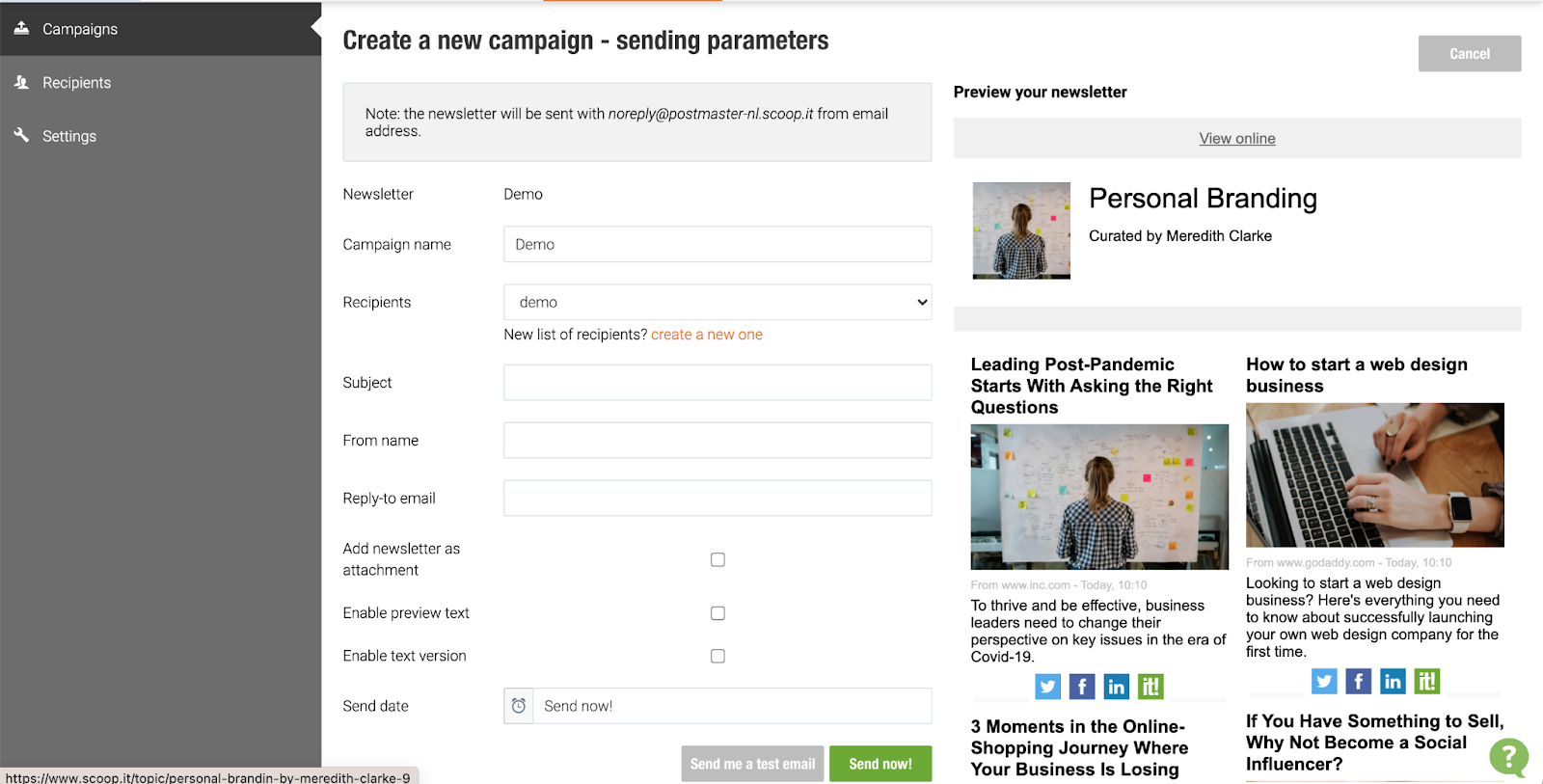 Scoop.it now integrates the newsletter process from A-Z, from content collection, editing, newsletter creation, personalization, campaign scheduling, sending, and performance statistics.
Create your mailing list, check your newsletter by previewing it or sending it to yourself by email and receive a confirmation email when your newsletter is sent on the date scheduled by you.
Last step, follow and improve the performance of your newsletters thanks to the statistics available within Scoop.it.