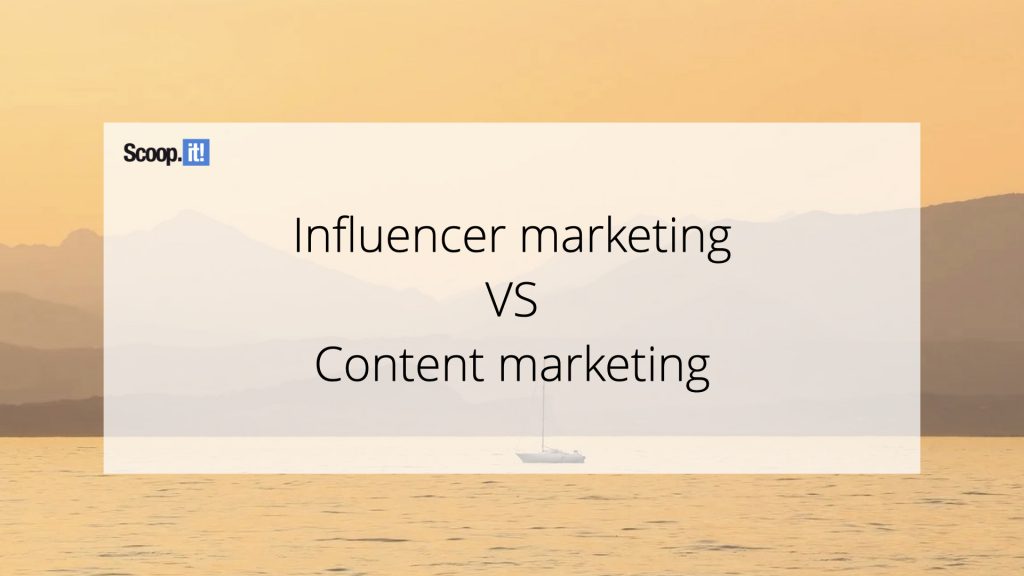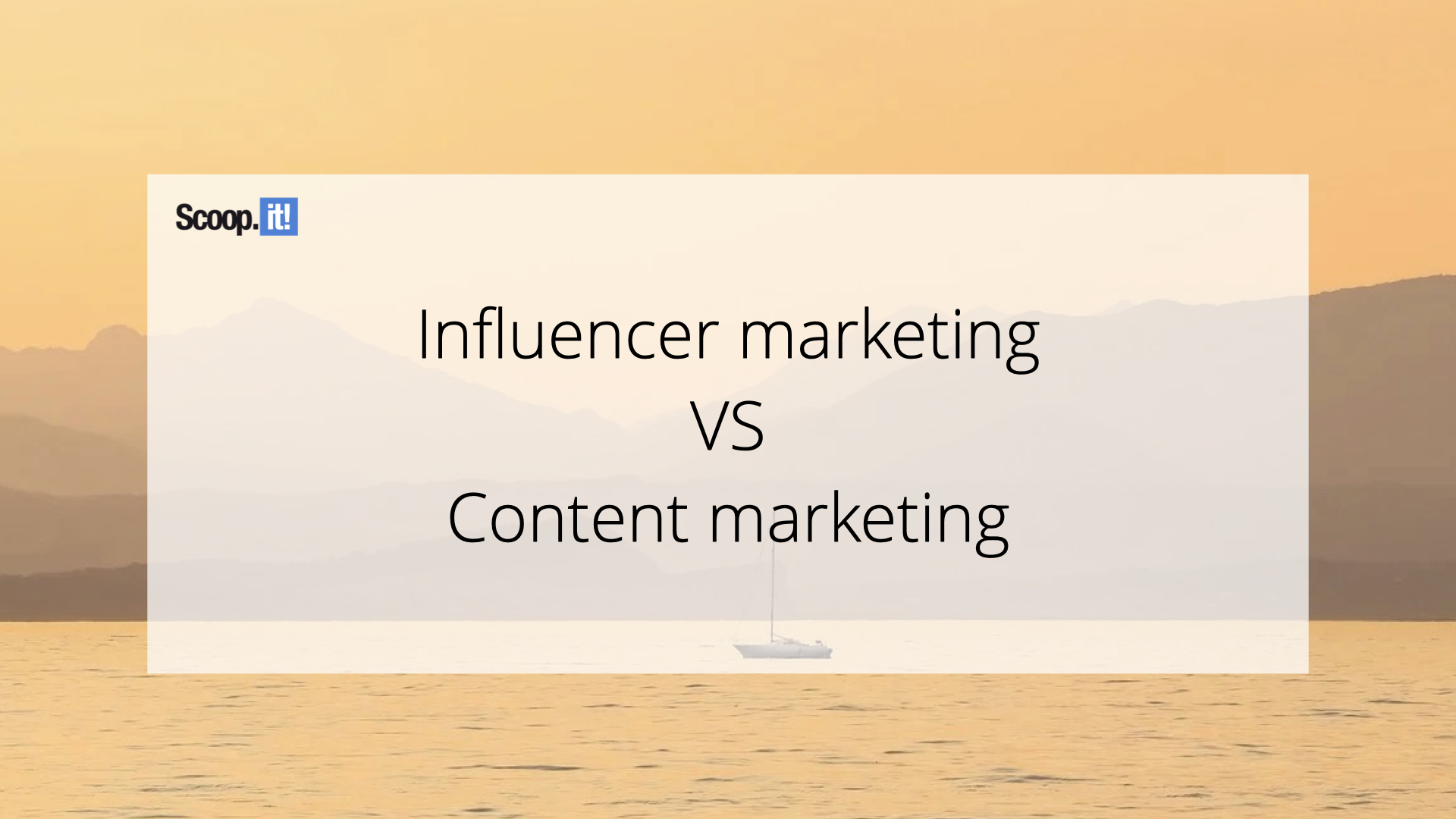 When it comes to increasing awareness, building trust, and generating conversions, most businesses have come to see content marketing as a tested and proven strategy for achieving these objectives.
Over the years, less traditional forms of brand advertising have entered the scene and brought a little confusion along with them. One of these new kids on the block is influencer marketing strategy.
According to Influencer Marketing Hub's 2021 Industry Benchmark Report, the influencer market is expected to grow to $13.8 billion this year from $9.7 billion in 2020. This rapid growth rate shows how impactful this form of marketing can be.
So how exactly does influencer marketing work? How much different is it from good old content marketing? Is it a better tactic for driving awareness and conversions for your brand?
In this post, we'll answer these questions and help you understand the two strategies better. So you can make an informed decision about which marketing approach is best for your business.
What is influencer marketing?
In truth, influencer marketing has been around for decades. It's the idea that drives brands to sign on celebrities as spokespersons or ambassadors of their products. What says something is trustworthy and worth buying, like your favorite celebrity recommending it?
Modern-day influencer marketing is a shiny, digital upgrade of this model. It's a process by which brands leverage people who have built strong and large social networks to promote their products and services.
These people, known as influencers, have cultivated relevance, connections, and engagement with their audience. Their opinions are regarded highly and are trusted by their followers and people in their social networks.
Source: Influencer Marketing Hub
The work of the influencer is to produce valuable content that will resonate with your brand's target audience. And also strengthen your brand identity, increase exposure, drive website traffic, and lead to sales or other forms of conversion.
This is why it's important to collaborate with influencers who make content relevant to your niche.
If you're a company that manufactures games and gaming gadgets, it will make zero sense for you to partner with influencers in the lifestyle, fashion, or interior design niche. You'll be better off seeking out popular accounts that create tech and gaming content for your influencer marketing strategy.
What is content marketing?
Content marketing is a strategy that involves creating branded content to promote your service or product directly or indirectly. Content marketing can take many forms, including starting a blog, publishing white papers & case studies, or sending newsletters via email.
Social media posts, podcasts, videos, customer testimonials, infographics, influencer promotions are other types of content you can use to market your brand. Rather than being overly promotional or 'salesy,' content marketing focuses on driving conversions by educating, entertaining, engaging, or resolving the pain points of your target audience.
Content marketing is relatively low cost while yielding a high ROI, which is why 82% of marketers actively invest in it. The content you create for one format can easily be repurposed into a different asset and used over and over again.
The secret to success with this strategy is weaving powerful stories into the content you create. Make your content authentic and relatable.
For International Women's Day, LinkedIn created a viral video documenting the hardships and job losses women faced in the workforce during the pandemic. Not only did their #WeCanDoIt campaign bring these issues to our attention, but it also encouraged us to celebrate and support women in their careers.
Source: LinkedIn
This campaign is a perfect example of content marketing done right. It generated awareness, told real stories, got people talking, and positively raised LinkedIn's public sentiment.
The difference between influencer and content marketing
Technically, influencer marketing falls within the ambit of content marketing. You can't have influencer marketing without an existing content strategy or without creating content to promote the product or service in question.
But that's where the similarity between the two marketing strategies ends. To help you understand how they differ, we'll be breaking down the core differences between influencer marketing and content marketing.
Content ownership
With content marketing, whether you outsource the work or use an in-house team, the content produced is owned by you and can be repurposed or reused however you like. However, influencer marketing places ownership of the content created for your brand in the influencer responsible for developing it.
Cost
Content marketing is mostly organic except when you're running ads to boost your content. You won't have to pay any fees to create your content in-house, and the cost of producing various content formats can range from cheap to moderate.
Meanwhile, you have to pay the influencer a fee to promote your brand to their audience. The cost of this fee will vary depending on the influencer's number of followers, level of engagement, and type of post they'll be creating for you.
Marketing process
Influencer marketing starts by finding the ideal collaborator. Using keywords and hashtags, you need to search your intended social network for influencers that align with your niche and values. Then you select and reach out to the ones with engagement rates, follower count, and costs that match your intentions and budget.
With content, the first thing you need to do is create a content marketing strategy. This is basically you deciding what kind of content you want to make, when you want to make it, and how you're going to distribute it.
Control
You have a little bit of control over the content that the influencer creates and shares to promote your brand, but most of the decision-making is up to them.
With content marketing, you're in full control of every aspect, from content ideation to messaging. However, if you're contributing to third-party publications, as in the case of guest blogging, those editors might have the final say.
Also, elements of content marketing are more predictable and can be planned ahead, as in the case of social media calendars and publishing schedules.
Implementation
You need to use a third-party platform like Instagram, YouTube, Snapchat, or TikTok to find and work with influencers. But you can create your own content all by yourself or enlist the help of a content marketing agency to produce what you need.
Disclosure
Regardless of where you're sharing your content marketing posts, you don't have to disclose that you're promoting a product or service. But practically all social media platforms require influencers to disclose when a post is an advertisement for a brand, product, or service that they're being paid to promote.
How influencer marketing can drive your marketing
As a business, scaling and increasing your bottom line are the main reasons for investing in marketing strategies, and influencer marketing offers a lot of potential that can push you closer to that goal.
Maximize reach
Influencer marketing can help you reach a broader audience group across various industries and demographics who are relevant to your brand. It's much easier for you to break into new markets and attract potential customers because they're more likely to trust the recommendations of influencers.
The organic personal care products manufacturer, Tom's of Maine collaborated with micro-influencers, offering free products and brand-related incentives in exchange for promoting their brand.
This helped them acquire 4.4 million potential customers within the first three months, with a ton of engagement along the way. The brand currently has 20,000 micro-influencers in its marketing network with a reach of over 19 million people.
Strengthen customer trust
By partnering with people who have already established their authority in your niche/industry, influencer marketing allows you to tap into existing trust between the influencer and their audience.
When audiences see and engage with the influencer's post, their confidence in your product or service will soar. They'll feel inclined to try you out whenever they're in the market for what you're offering.
Boost conversions and ROI
Yeehaw Cowboy, an online fashion retailer that sells cowboy boots and outfits, teamed up with Jeremiah Craig, an upcoming YouTube creator who makes videos about cowboy boots and country music. The collaboration generated $58,000 in revenue for the brand.
When done right, influencer marketing promises to multiply your returns many tunes over by attracting the right people and encouraging them to patronize your brand.
Gain access to new audiences
With influencer marketing, you can target specific niche markets and potential customers that you may not otherwise have had access to. Let's say you want to target people who love whiskey and are also outdoorsy and crafty. You can find influencers who post about these topics and get them to promote your post.
A perfect example of this is Lagavulin partnering with Nick Offerman, Ron Swanson of Parks and Rec. Embodying his trademark persona, Nick sat by a crackling fire for 45 minutes and sipped a glass of Lagavulin whiskey without saying a word. This brilliant influencer collaboration exposed the brand not only to whiskey aficionados but to casual drinkers as well.
Reach customers on the go
Reading an in-depth blog post or participating in an hour-long webinar will require a lot of focus and attention on the part of your audience, which they can only spare a little of at specific moments.
Influencer marketing enables you to reach your target audience wherever they are, anywhere, and anytime. They can easily read an Instagram post or watch a TikTok video on the go and assimilate the message without having to stop everything else they might be doing.
The drawbacks of influencer marketing
Like most things, influencer marketing is not without its downsides. Here are a few objectionable aspects of this strategy that are worth taking into consideration.
The impact of campaigns can be difficult to track
If you don't invest in the right tools, it can be challenging to monitor your influencer campaigns and measure the results they generate. There's a risk of collaborating with influencers that buy fake followers to exaggerate their level of influence.
Since a large chunk of their followers isn't real, it can drastically reduce the rewards the campaign generates.
The wrong collaboration will yield negative results
The success of your influencer marketing campaign rests heavily on the kind of influencer you partner with. If you join forces with a content creator that isn't right for your brand, your campaign will likely tank.
An influencer can also hurt your brand image by sharing offensive posts or engaging in inappropriate actions. So you need to properly vet an influencer's reputation and history before aligning your brand with theirs.
It can be quite pricey
With more and more brands recognizing the value of sponsoring influencers to market their brand, the cost of building and maintaining a strong influencer marketing strategy is on the rise. It's not the most cost-effective solution, especially if you'll be working with influencers who don't accept products/services in exchange for promotion.
How content marketing can drive your marketing
So what benefits and advantages do content marketing bring to your company, and how does it propel you towards your overall marketing goals?
Building brand authority
Content marketing allows you to position your business as a thought leader and expert in your niche. Which will, in turn, boost brand awareness, generate leads, and result in conversions.
All you need to do is create relevant content for your target audience that shares useful information and provides value to them. Endeavor to develop creative content strategies to help you stand out from your competitors and generate the buzz you're looking for.
Better customer relationships
When you create content that answers questions and addresses pain points your audience may have, they will start to see you as a brand that genuinely cares about them. Over time, engaging and informative content will help foster their trust and loyalty in your business.
Increased brand credibility
By creating good content like articles, explainer videos, and blogs, you can help establish your brand's expertise and credibility within your niche, especially in a technical industry.
A social media post might not resonate that much with your audience, but a well-researched report, case study, or article on a subject that affects them would probably have a huge impact.
Customer reviews and testimonials are also amazing forms or content you can use to advertise the performance of your products. When people see that other customers have good things to say about your brand, they'll be more eager to patronize you.
For example, Glossier only has a few dozen products to its name, but it leverages reviews to drive tons of engagement on Instagram.
Boost website traffic
Creating and publishing quality content is one of the easiest ways to increase traffic to your website. As long as your content is SEO-optimized and informative, people will find it whenever they search for something related to your industry or products.
If the content they find is valuable and useful, they will stick around to see what else you have to offer or keep coming back for more.
The drawbacks of content marketing
Here are some of the downsides to making your promotional efforts utterly dependent on content marketing alone.
Rewards are slow to trickle in
The right-now quality that drives influencer marketing is lacking from content marketing. The latter is less likely to go viral in an instant or bring immediate rewards. The benefits build slowly, but unlike influencer marketing campaigns with a limited lifespan, your content can live forever.
It can put off customers
Promotional content that comes directly from the brands themselves is not as trustworthy or exciting to consumers as influencer-created content. The wrong tone, voice, identity, or even wording can make your content seem inauthentic to your audience. The way they see it, it's your product/service on the line, so you're not actually going to come right out and admit it isn't good, so why should they believe what you say?
Rising demand for niche marketing
You can no longer afford to just target your content at the general audience. Consumers today want content that's created specifically for them and addresses their particular concerns and needs. Unless your content strategy involves reaching those leads on the fringes and catering to every niche, you'll be leaving money on the table.
Supercharge your marketing efforts
Influencer marketing and content marketing aren't necessarily at odds with each other. They're two sides of the same coin. Both strategies can work wonders for your business, although their results and costs may vary.
Rather than adopting one strategy and completely neglecting the other, try to blend both approaches into your overall marketing efforts. Create high-quality content to grow your brand long-term and team up with influencers when you need fast-paced outcomes or a quick increase in conversions.
By investing in content and influencer marketing, you'll open up even more opportunities for expansion for your brand.