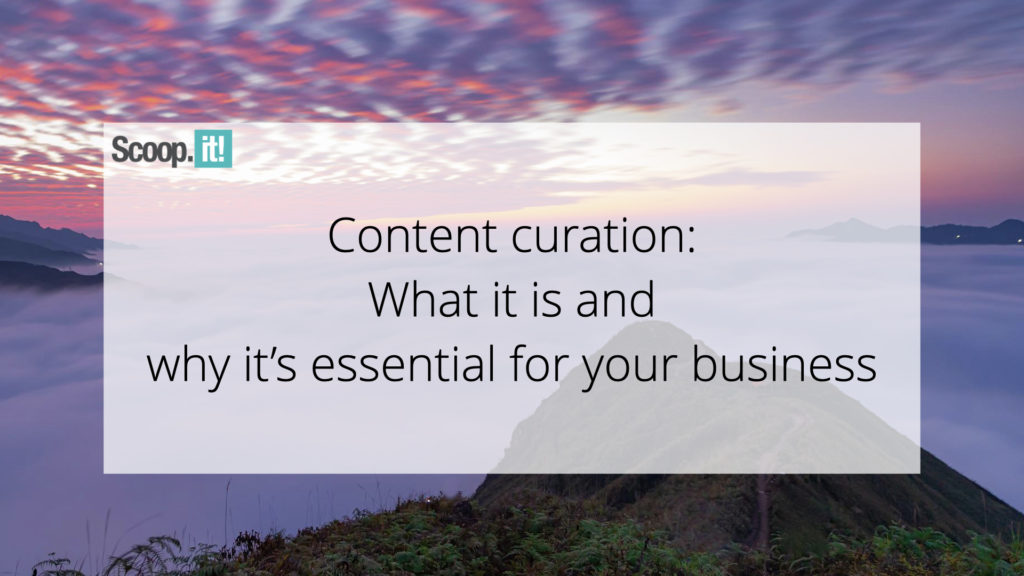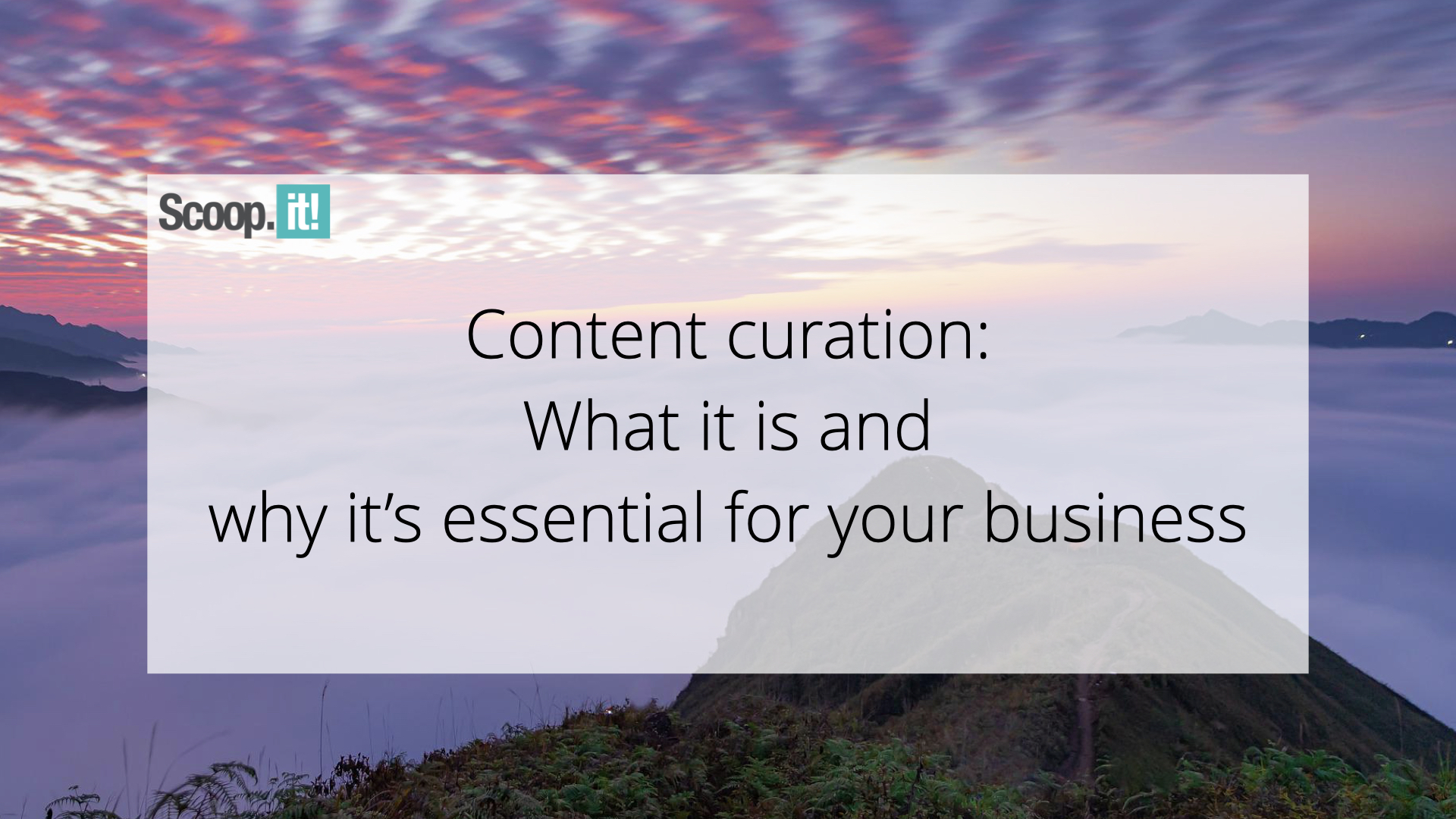 Let's face it: it's tough to constantly produce fresh content for your audience while still remaining relevant and maintaining content quality. That's why many digital marketers and e-commerce companies are turning to content curation as an alternative or to bolster their content pipelines.
But what exactly is content curation and why does it matter for your business's success in the online sphere? Today, let's answer both of these questions and more.
What is Content Curation?
In a nutshell, content curation involves discovering and then gathering many digital content pieces focusing on specific subjects (or a company's broader industry). Then, the content curator presents the digital content in an organized display, typically situated for easy viewing by their target audience.
Say that you're an entrepreneur and your business plan calls for a big marketing push. To boost brand awareness and to make your target audience see your company as an authority in your industry, you practice content curation.
So you research the latest industry developments for your business. You gather informative and scientific research papers about recent discoveries or new tech breakthroughs. You also collect major news reports about your industry (and about your brand).
Then you choose the best pieces and place them in a curated list or catalog on your site. Visitors to your site see the curated content, view your brand as an authority in your industry, and enter your sales pipeline as a result.
Content Curation vs. Content Marketing
Note that content curation isn't the same thing as content marketing. Content marketing, in contrast to curation, requires you to create new content for your site, like a fresh blog piece written to bolster your brand or to advertise a product.
Content marketing can also be more targeted than curation. Your marketing team might decide to post a few blog pieces highlighting the benefits of shopping at your brand, for example. Content curation, instead, is more about informing your audience and passively boosting your website's rankings with Google.
In this day and age, content curation is a major part of marketing for companies that want to maintain an excellent online presence. Because content curation doesn't require the creation of new content, it's also relatively easy to maintain and update over time.
Benefits of Content Curation
Still not sure why many businesses use content curation? In truth, it's because there are multiple major benefits to practicing content curation regularly.
Easier to Follow Industry Trends
For example, content curation makes it easier for your target audience members to follow industry trends. This is especially relevant in fast-moving industries like tech or finance, where new developments can confuse customers or leave them wondering why your brand is the best choice for them.
By posting organized newsletters and similar articles, your target audience will follow industry trends as easily as you do. They'll also be able to see how your brand is at the forefront of major trends and shifts, so they'll be more likely to think of your brand as a leader relative to your competitors.
Position Your Brand as a "Thought Leader"
Speaking of leadership, content curation can help you position your brand as a thought leader for your industry. This is beneficial both for boosting brand awareness and reputation among your target audience and among your competitors.
Thought leaders don't usually come up with all the best ideas on their own. Instead, they're more likely to draw lots of great ideas from several sources, then organize or combine them for unique effects.
By curating content relevant to your brand, your company will take a leadership role in the industry (or at the very least appear to do so in the eyes of your target audience).
Resource Distribution to Your Team
Many startups struggle with full-blown marketing pushes, especially if they have small marketing teams in the earliest years of operations. Content creation can take many weeks to really get going, especially if you aim to produce top-tier content. For example, just 38% of bloggers report strong results after spending 6+ hours on a single post.
But content curation is much more reliable and easier to accomplish, even with a small marketing team. This can be beneficial in terms of resource distribution, so your marketers no longer stress about creating 100% original content and meeting difficult deadlines.
Instead, they can put out a bunch of high-quality content that has already been created and bolster brand awareness at the same time. Note that you still have to create good original content sooner or later. But this resource distribution benefit can seriously impact your business's flexibility and resources in the early days. Tools like Scoop It make researching the right content to curate much easier, too.
Boosted Brand Awareness
As noted above, content curation helps boost brand awareness in major ways. Just putting content on your website passively increases your Google search engine optimization since Google detects high-quality articles on your website.
But readers visiting your website will also notice that you have the best materials about your industry or subject niche available for them. By collecting and organizing this content, you make it easier for your target audience to learn about your industry and products without them having to do tedious or time-consuming research personally.
In time, you can even write "new" content by basically summarizing linked articles or research papers. Your marketing team or copywriters can then put a personal touch on that "overview" content and subtly promote your product or brand. This still counts as 100% original in Google's eyes if done correctly.
Faster Audience Growth
When leveraged properly, content curation may significantly improve your audience growth rate. This is especially important for new startups trying to build up an audience for the first time.
Instead of grinding away at long-term content creation with a small marketing team, it might be smarter and better for your limited resources to focus on content curation instead. With content curation, you can put out great content in a matter of days or weeks instead of months, then begin working on original content afterward.
In the meantime, you'll still get visitors, those visitors will notice the high-quality content on your site, and they'll come away with a positive impression of your brand.
Improved SEO and Online Visibility
Lastly, content curation improves Google SEO and helps your site rank more highly for targeted keywords. This, in turn, will boost your online visibility massively in the first few weeks of your site's lifespan.
Content Curation Tips
To ensure you practice content curation correctly, keep these tips in mind:
Don't just use content curation. Be sure that your marketing team gets the gears turning on original content ASAP, too.
Always give credit or link to the source of your curated content. This avoids accusations of plagiarism and being penalized by Google's SEO algorithms
Don't practice content aggregation, which just means collecting all relevant news articles or papers about your industry. Only choose the best pieces for the best results
Summary
Ultimately, content curation can have a very positive impact on your brand, especially in the first months of its life. Consider using content curation regularly and in conjunction with your marketing content creation efforts. The right curated content on your brand website can lead to big boosts in brand reputation, conversion rate, and more.