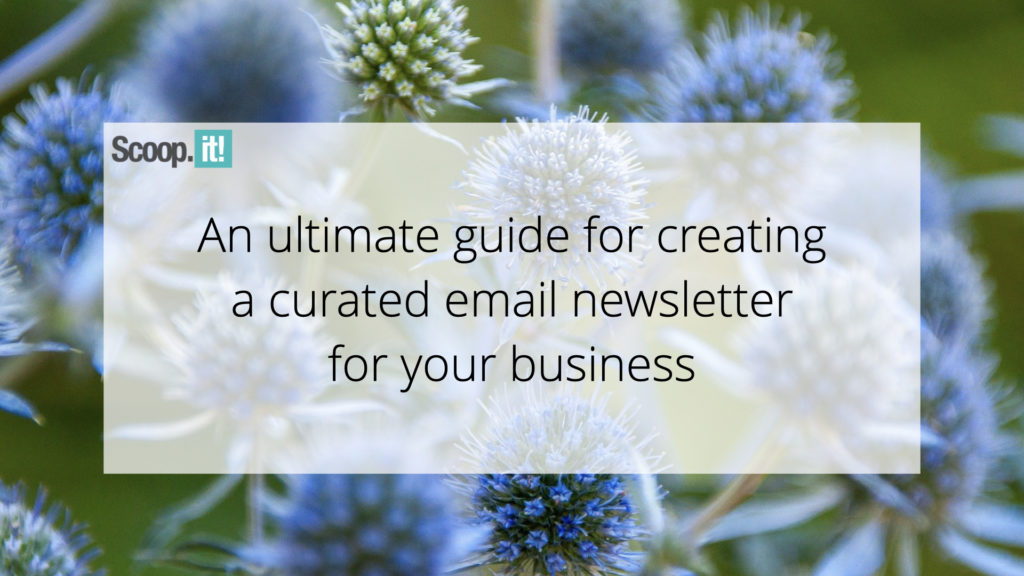 Email remains the most effective channel to boost business profitability and enhance the brand reputation. It helps in increasing brand recall and staying ahead of your competitors. These facts do not imply that it works as a magic wand for your business. You need to have the right thought process and create emails with engaging content and attractive offers that stand out.
An email newsletter is the perfect scaffold that allows you to send educational content and keep the subscribers hooked. You can keep the subscribers informed about the latest news, upcoming events, product launch, and any other tips that can facilitate better usage of the products or services. It can also include user-generated topics. These newsletters can be sent at a predefined cadence like weekly, monthly, and quarterly.
Salient Features of an Effective Newsletter
An effective newsletter should offer something unique and deliver value to the readers. Your subscribers are inundated with countless newsletters every day. Therefore, it becomes all the more important to think out-of-the-box for email newsletters.
Here are some tips that will aid the creation of a good newsletter.
Avoid any salesy language. Try to make the newsletter about the reader rather than you or your product. Even if it is about a product launch, talk about how it will benefit the users rather than asking them to buy.
Focus on the length of the newsletter and do not make it into an endless scroll. It must be informative but concise and free from technical jargons.
Keep your marketing emails and newsletters in different email marketing buckets and allow the subscribers to opt out or set their preferences for both these communications.
Defining a Curated Newsletter
The dictionary meaning of curate is to organize and present using professional knowledge or expertise. So, a curated newsletter means an email communication that puts together informative content or news that would benefit the readers.
If the newsletter shares the top blogs of the quarter, it will include a brief summary about it too.
Here's an example by Email Uplers demonstrating the same.
Advantages of Curated Newsletters
Curated newsletters have several perquisites as discussed below:
It will help influence the subscribers and compel them to purchase from you.
You can build thought leadership around a topic and emerge as a subject matter expert.
Curated newsletter about product launch can grab eyeballs and facilitate conversions for your business.
They allow you to send current trends and insightful resources and keep the subscribers updated.
There's too much content floating on the World Wide Web. A curated newsletter selects the best ones and guides the users on what to read and consume.
An Easy Guide to Creating a Curated Newsletter
We have compiled this step-by-step guide considering the fact that you have a quality email list already in place. If not, that would be the first and the most important step of sending out curated newsletters to your subscribers. The steps discussed here will follow. 
Pick a topic
The topic of your newsletters can either be the same or you can plan different stuff every time.
It depends on two pivotal factors.
Target audience
Choose a topic that your target audience best resonates with. For instance: Take a look at this newsletter by Email on Acid that shares the first episode of their video series along with the most interesting blogs for email developers. The email perfectly appeals to their target audience of email developers and marketing professionals.
Domain expertise
Your curated newsletter must keep your brand on the top of the recipient's mind. That's exactly what the newsletter from Email on Acid will do.
Collect insightful content to present in the emails
Once you have decided the theme of your email and the topic, you will have to figure out the content to send in it.
You can take the help of tools like Scoop.it that enables you to curate content effectively. It eliminates the need to manually read different articles and helps save time.
Encourage the customers to provide you with user-generated content
User-generated content like testimonials, video reviews, or blog posts go a long way in engaging the subscribers. They bring freshness to the emails rather than the same old salesy content.
User-generated content works two ways. It boosts readership for your emails and at the same time, enhances the conversion rates.
Deploy the curated newsletter
Determine the right time to send out a newsletter. You can do so by directly asking the user about their preferences or by A/B testing. There are several DIY ESPs that allow you to create a beautiful newsletter with a drag-and-drop editor. You can even test the email for rendering and then make the necessary changes. It also offers you the liberty to add relevant visuals to make the newsletter easily readable.
Monitor the campaign performance and iterate
Iterations are the key to make your email marketing strategy more effective. Keep tabs on the metrics like open rate, click-through rate, bounce rate, and unsubscribers. Accordingly, you can modify the content of your curated newsletters and drive better results. If you have included best reads from Q1-2022, see how it improved website visits and shareability.
Bonus tip:
Always include a forward-to-a-friend link in your curated newsletters. It will increase the reach of your emails and give a leg up to your customer acquisition efforts.
Here's how Brafton encourages the user to subscribe if they have received the forwarded email.
It is a subtle way of asking your subscribers to "forward" the email to others. Isn't it a great idea?
Wrapping Up
Let me end this article with a perfectly curated email newsletter by Content Marketing Institute
If you send curated newsletters consistently, it is a good idea to have an archives page on your website that features all your emails sent so far. It will contribute to your SEO efforts while bringing more sales for your business. After all, your subscribers are also humans and when something is consistently followed, it becomes a habit. The same applies to newsletters too. Your subscribers might get used to reading your newsletters.
So, what are you waiting for? Start right away.
Happy emailing!