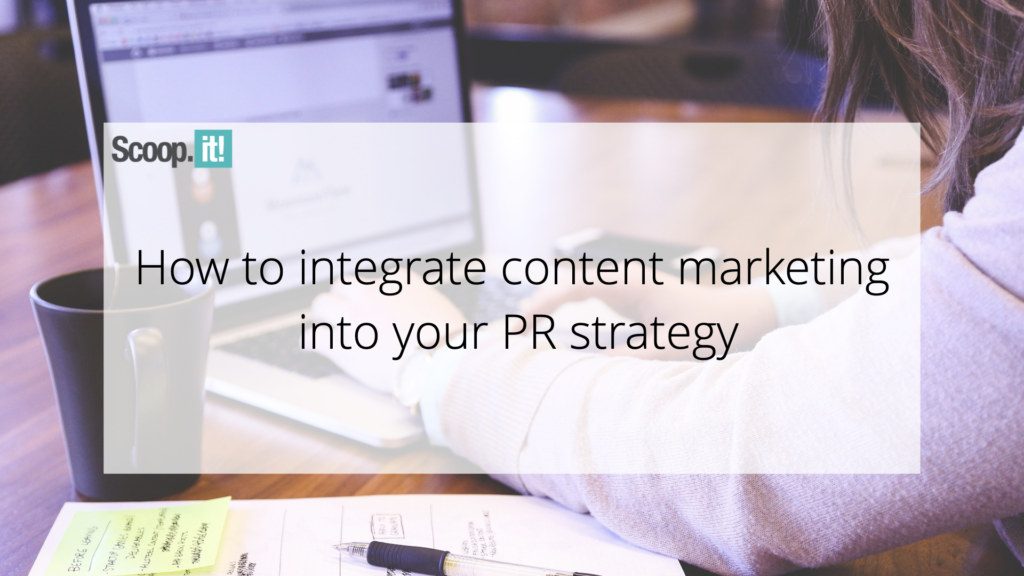 As a business owner, it's true that a solid PR strategy can help you build positive brand awareness. But what about integrating content marketing into your PR efforts? Content marketing is a powerful tool that can help you reach new audiences, engage with your existing customers, and establish your brand as a leader in your industry.
In this article, I will share how you can integrate content marketing and PR to achieve even better results. The tips in this post will help you take your content marketing strategy to the next level.
Differences Between PR And Content Marketing
While they may seem similar, PR and content marketing serve different purposes and use different tactics.
PR focuses on building relationships with the media, influencers, and other key stakeholders to manage the reputation of your business. It is primarily a one-way communication strategy, where the goal is to get your message out to as many people as possible.
Additionally, PR can be used to promote a special event or major milestone your brand has achieved. Also, brands often use PR to capitalize on positive media attention or manage negative publicity. For instance, if there's a bad or false rumor about your brand and you use a press release to share a disclaimer, that's PR. In this case, PR efforts don't have to be as consistent as continent marketing.
Content marketing is focused on creating valuable and informative content that appeals to a clearly defined target audience. Typical content marketing efforts use web and social media content like blog posts, videos, and images to attract and nurture potential customers.
With content marketing, you'll continue to share with your audience regardless of what happens in the media. This aims to maintain your online presence and keep you fresh in the minds of your audience.
4 Ways PR Can Support Content Marketing
The combination of PR with content marketing is an effective way to improve your brand's visibility and overall marketing efforts. When done correctly, it'll expose you to more opportunities that could eventually bring in customers, boost your ROI and help you achieve business goals.
That said, let's explore how PR can support your content marketing campaigns.
1. Helps In Content Promotion
Content promotion is an essential part of any successful content marketing strategy. It's one of the reasons why brands use social media automation tools to post content on multiple social channels. But, what's the point of creating great content if nobody sees it? That's where PR comes in.
PR can help you promote your content by leveraging your relationships with journalists and media outlets to get the content of a wider audience. This involves pitching a piece of content to your proposed PR partner so it can be shared in a social media post or other online platforms.
Using influencers is also another way to promote your content through PR. According to WSI, 93% of PR experts believe that influencer marketing is an essential public relations tool.
One major example of a brand that has successfully integrated PR into its content promotion strategy is GoPro. GoPro is known for its high-quality action cameras that capture stunning footage of extreme sports and outdoor adventures. But they didn't become a household name overnight.
GoPro's content marketing strategy involves creating amazing videos like the one below, featuring extreme sports athletes using their cameras.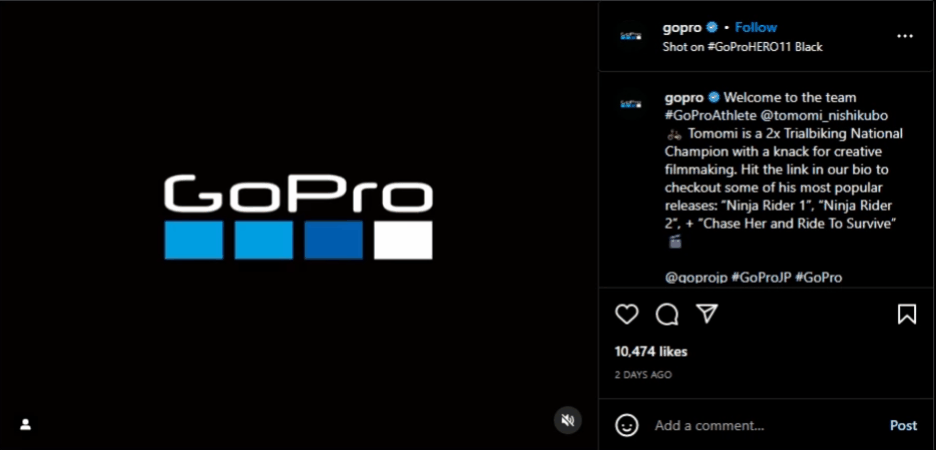 However, they don't just post these videos on their website and hope for the best. Instead, they leverage PR to have their videos seen by a wider audience. For example, GoPro partners with athletes and influencers in the extreme sports community to share their videos on social media channels and other online platforms.
They use the "GoProAthlete" hashtag to encourage social shares and make the content even more discoverable. GoPro also works with journalists and bloggers to get their videos featured in news stories and blog posts. Here's a good example of such features on IZEA: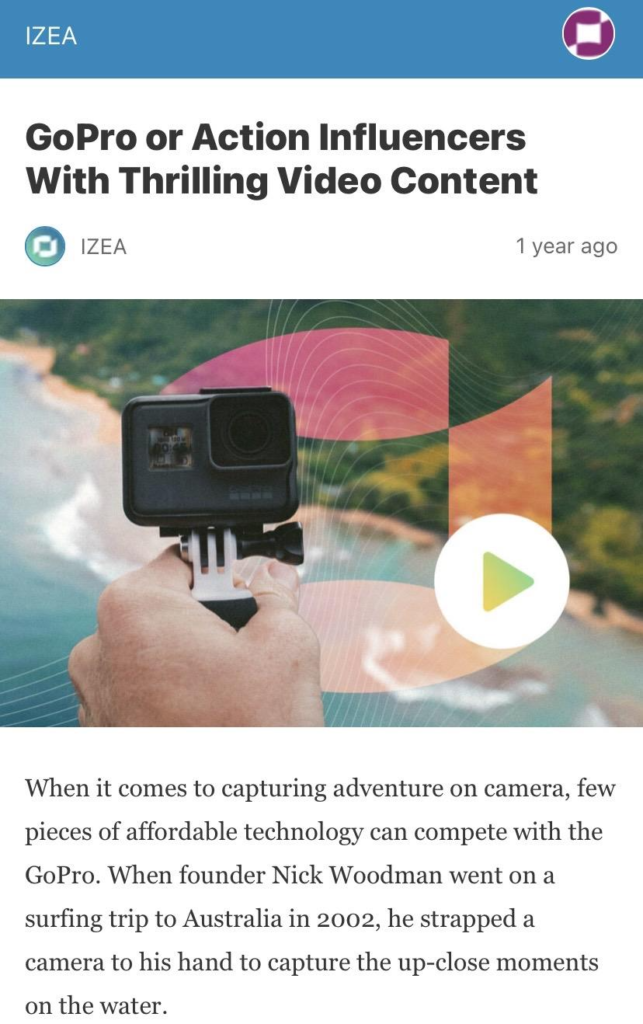 The above article also includes a couple of videos from GoPro's YouTube channel. With this strategy, GoPro's content gets seen by millions of people around the world, which helps them build brand awareness and drive sales.
So, if you want to improve your online reach, integrate content marketing and PR into your promotion strategy. Reach out to journalists and influencers, or work with consumer PR agencies to get different types of content in front of a wider audience. Also, don't be afraid to partner with other brands or individuals to help spread the word.
2. Improves SEO Efforts
SEO (Search Engine Optimization) is the practice of improving your website and online content to rank higher in search engine results pages (SERPs). Good SEO is essential for getting more website traffic and online visibility, which can ultimately generate more revenue for your business.
PR can help boost your SEO efforts by securing high-authority publications and backlinks to your website. When your content is featured on high-authority websites, it sends a signal to search engines that the content is valuable and trustworthy. This can help improve your search engine rankings and drive more traffic to your website.
For example, Cloudera is a hybrid data platform that features high-quality articles on top platforms like Forbes, TechCircle, and PRNewswire. Here's one such article: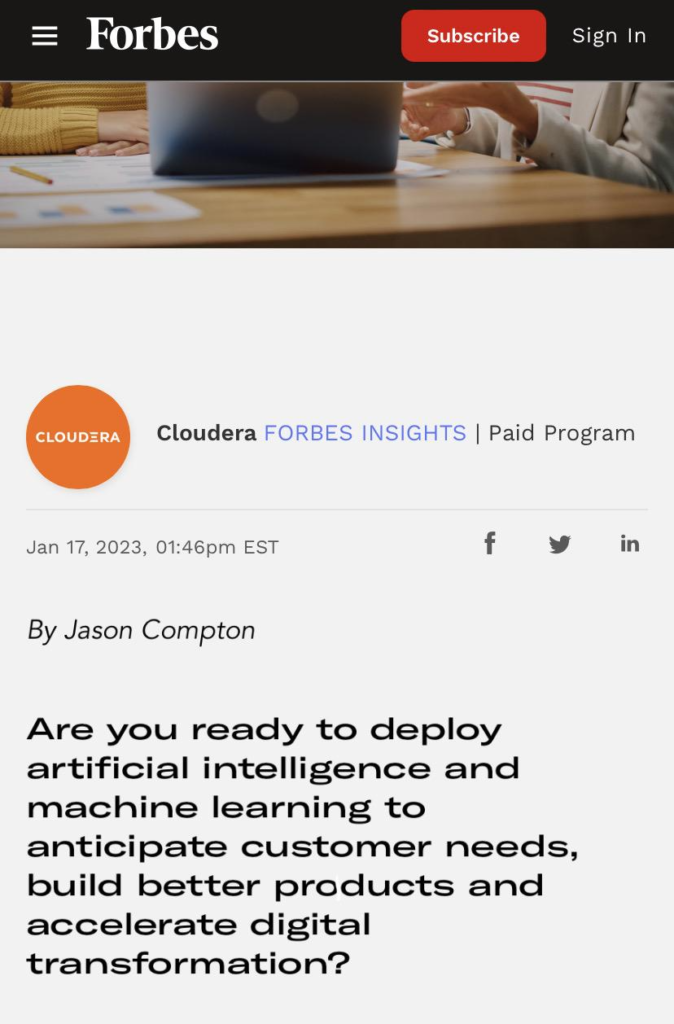 These articles usually contain backlinks to relevant content on Cloudera's site. By doing this, Cloudera was able to improve its SEO rankings with top-performing content and get better search engine rankings.
Like Cloudera, consider incorporating PR into your strategy. Focus on securing high-authority publications and backlinks to your website. When doing this, ensure that your content is valuable and relevant to the type of audience you want to attract.
Additionally, it's advisable to optimize your content by adding relevant keywords and phrases to your publications and other PR materials like press releases. This way, you can further optimize the visibility of your content in search engine results pages (SERPs).
3. Builds Trust And Relationship
Another reason to integrate content marketing and PR campaigns is that they can help you build trust and relationships with your audience. You can do this by sharing fun and relatable content online.
You'd want to focus on content that will help potential customers know more about you. This can take the form of relatable behind-the-scenes content, high-quality pictures of your employees, or amazing brand stories that reveal the value you offer. Sharing a wide range of content like this can help you build stronger relationships with your customers so they're more likely to do business with you.
Here's an example of Zendesk sharing relatable content on its social media platform: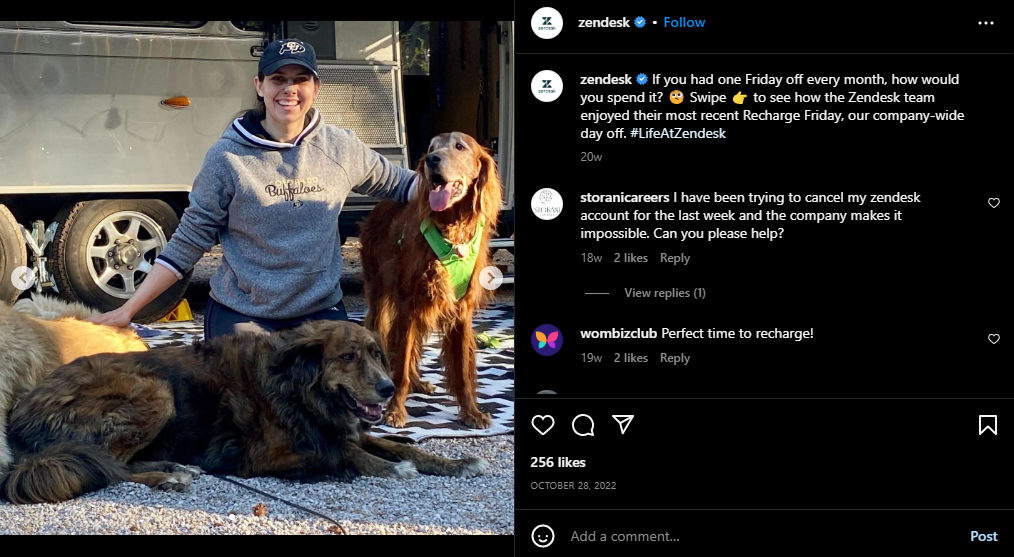 The "LifeAtZendesk" hashtag makes it easy for prospects to see the brand's human side, allowing Zendesk to gain the trust of its target audience.
Zendesk also incorporates customer success stories and case studies into PR materials to demonstrate the value of its products and services.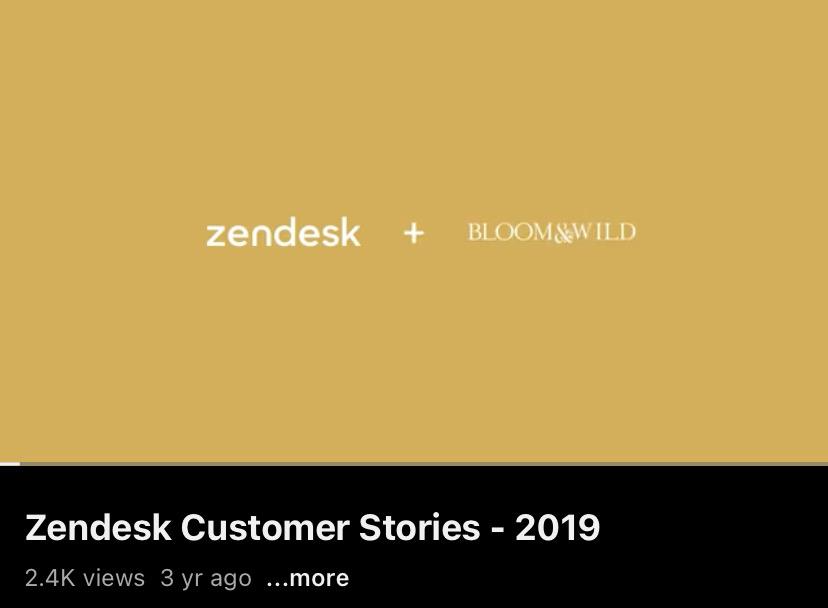 When people see that others have had positive experiences, they're more likely to trust and do business with your brand—this is the basis of social proof.
So, go ahead to boost your PR content marketing strategy by emulating brands like Zendesk and fostering valuable relationships with your prospects.
4. Establish The Brand As A Thought Leader
PR can also support your content marketing efforts by helping you establish your brand as a thought leader. This happens when you produce high-quality, informative content that offers unique insights and perspectives on industry trends and best practices.
Also, sharing information in the form of statistics and infographics across platforms will allow other professionals and industry players to reference your content.
For example, Bright Local is a software company known for research-based statistics like the one below on its website and across digital platforms. These stats are often referenced by other businesses and professionals.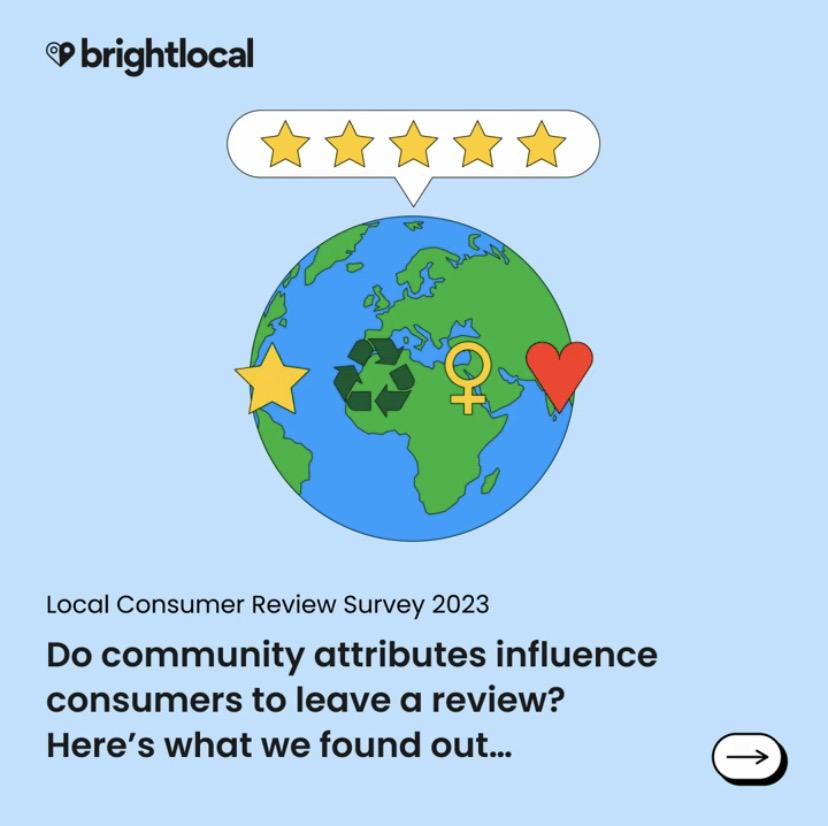 When you establish your brand as a thought leader, it also encourages people to reach out to you for input when creating content you're known to be an expert in. Collaborations like this will further expose you to prospects who may not have discovered your brand.
In Conclusion
Integrating content marketing into your PR strategy can be a game-changer for your business. This combination empowers you to reach new audiences, build trust with your customers, and establish your brand as a thought leader in your industry. In this article, we went over some effective ways PR can support your content marketing efforts.
To recap, using PR in content marketing can help you boost your content promotion and improve your SEO. It can also help you build trust and relationships with your ideal audience while establishing your brand as a thought leader.
With this in mind, you can begin to take active steps to combine PR with your content marketing strategy. Good luck!