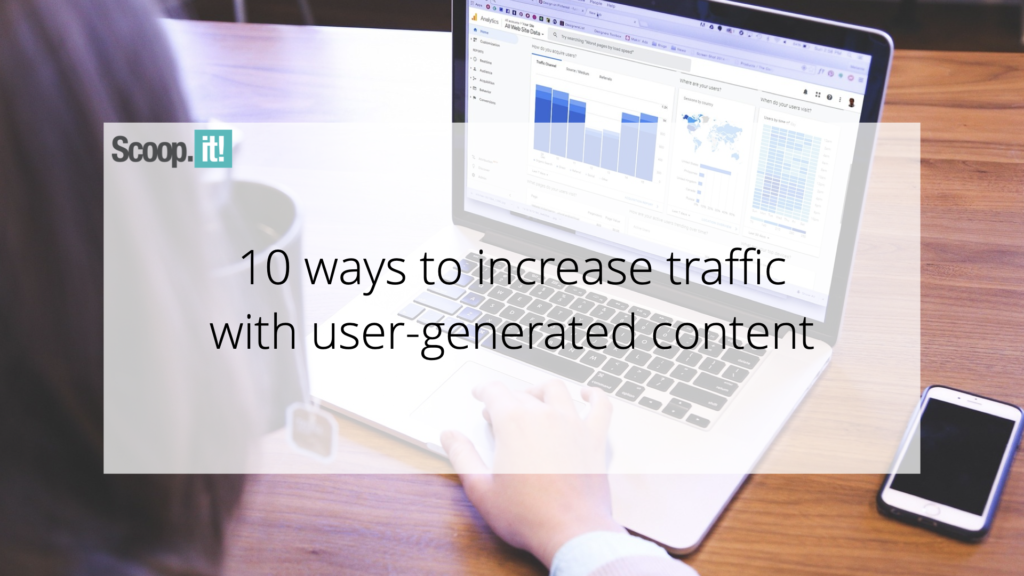 In a world where AI is taking over quite a few functions, including writing, genuine human-generated content is still valuable, as humans can provide a context to their content. 
Authenticity plays an essential part in swaying the purchase decision of consumers. According to a survey, it was found that 90% of consumers look for a seal of authenticity when deciding which brands to stay loyal to.
The same survey also revealed that 58% of consumers worldwide viewed user-generated content as the most authentic content amidst everything a brand published.
With that said, if you wish to improve the footfall on your digital channels, it is crucial to know how to get users to generate content for your brand and leverage that content to increase traffic.
Let us explore more on the same below.
What is User Generated Content?
User-generated or consumer-generated content is genuine, authentic content containing brand mentions that customers create, and this content is then published on their social media or other digital channels.
It can be in the form of the following:
Images
Podcasts
Videos
Textual posts, etc.
The thing about user-generated content is that it works like genuine, trustworthy feedback for a brand from real end-users. It is like a testimonial for the brand that helps to expand its customer base and foster brand loyalty among its existing customers.
User-generated content can thus be exceedingly beneficial for your brand when leveraged effectively. In the sections below, let's explore seven ways to boost your website traffic with user-generated content.
10 Ways to Leverage User-Generated Content to Boost Traffic
1. Put UGG on Your Product Pages
One of the best ways to boost your website traffic and increase sales is to put user-generated content on product pages. Before purchasing, customers want to see what other real-world product users have to say in feedback. That's why it is vital to highlight user-generated content on each product page together with FAQs to help customers speed up their purchase decisions.
To build more trust with potential customers, you can put UGC galleries, including video testimonials, before and after journeys, and unboxing videos from customers and influencers to drive emotional connections and increase conversions. For example, Brightech shows UGG on its product pages under the "Found in real life" section, where customers can add photos and tag the brand on social media.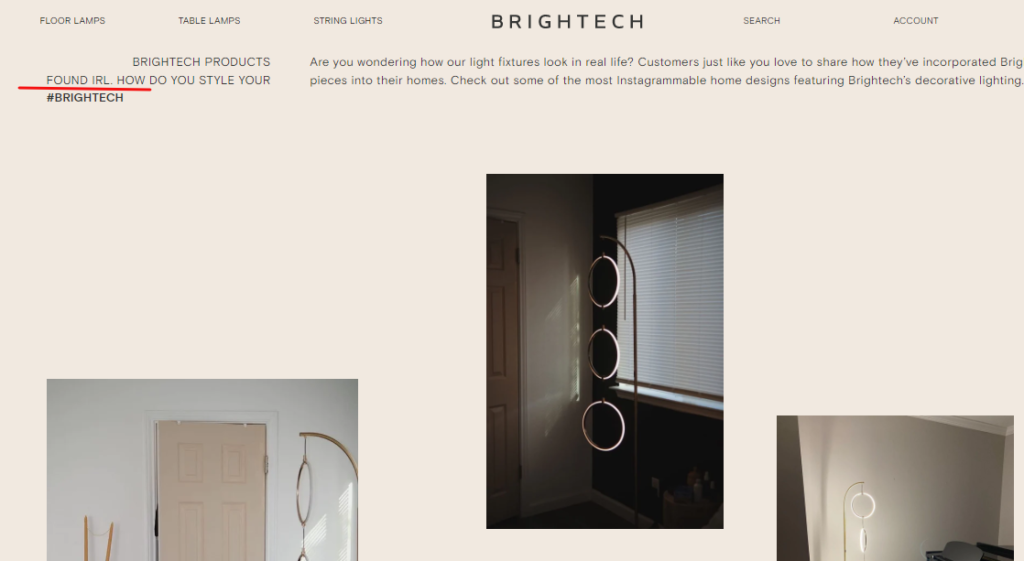 Source: Brightech
2. Include UGC in Your Paid Ads and Promotions
If you run ads and promotions, take advantage of user-created photos and videos. That will help potential customers know what others say about your business or products.
You can consider the following ways to go about it:
Use an already existing UGC and turn it into an ad or video ad with the right message. Showing these paid ads on Google or social media will help customers hasten their buying decision and thrust them forward with your products.
Encourage customers to create new UGC through branded hashtags. When you start a new promo campaign, initiate users to share photos or videos of how your products helped them to make their lives easier through branded hashtags.
Manage reviews on your Google My Business page. Once people search for something on Google, they will see the ratings and reviews on the SERPs. If people see good reviews, they will be curious to know more about your products and visit your website. Embed these reviews on your website to build trust.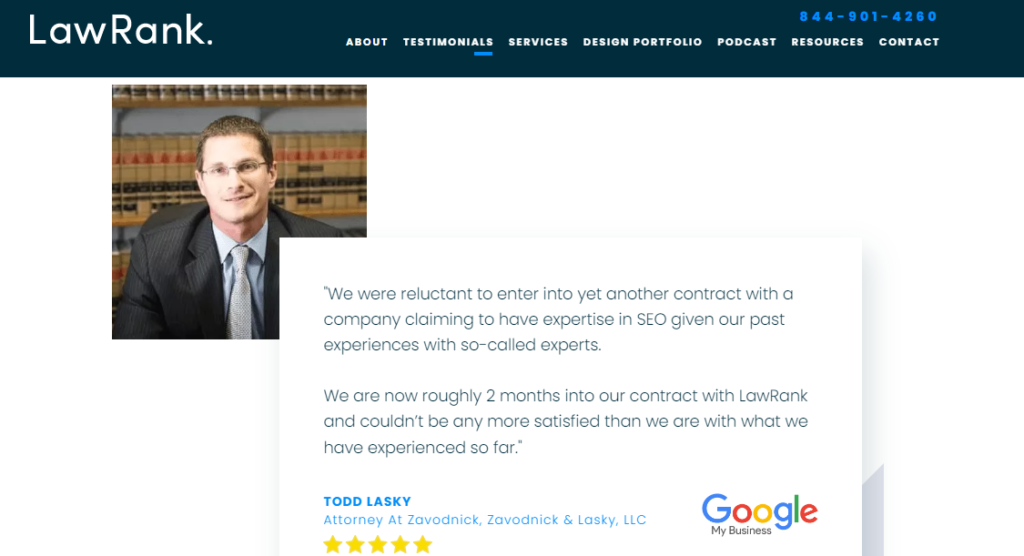 Source: LawRank
3. Add UGG to Your Email Newsletter
Newsletters play a pivotal role in keeping your customers engaged with the brand. Show off satisfied customers in personalized email campaigns. You can embed specific UGG galleries relevant to the past purchase behavior of your customers.
Give discount codes to UGC creators to encourage them to create more, and wait for your next email. Include links to pages your brand promotes, allowing for a more direct form of drawing website traffic. You can also add ratings and reviews of your top products in the email to drive more people to read your emails.
As demonstrated by the artisanal leather bag brand, Chiaroscuro, they can be effectively leveraged to draw more traffic to your desired channel. The brand includes user-generated content, such as pictures of users posing with the bags they bought from Chiaroscuro, which the users share with them as part of their newsletters.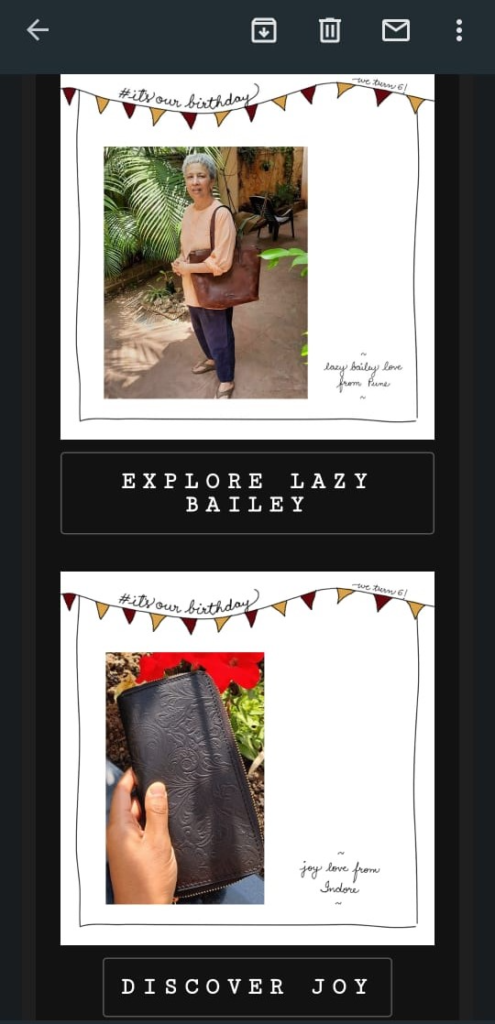 4. Use UGG to Promote Your Events
It is simple to elevate the event experience for your customers to the next level. You can either make customers generate UGC on your event when they attend it, or you can create a space for displaying the UGC at your event.
You can install a social media wall where people can share their thoughts and tweets or take selfies and get rewards in exchange for posting these selfies online with your brand tagged. When you display the content users create on a big screen, that will encourage other attendees to create and share their UGC.
Another way to generate UGG for your event marketing is to organize contests. You can ask people to do something and post it on social media. Instead, you can offer a prize and give a free event pass for creativity.
Make connections with social media influencers in your niche. Invite them to speak at your event or offer them a VIP pass. Ensure to give them a personal link to share with their followers for an event discount.
5. Share UGC on Social Media Platforms
Social media is where all the buzz happens, so a considerable chunk of user-generated content can be found here. This makes it easier for brands to repurpose the available content and use it as marketing material per their needs once they have permission rights.
According to Hubspot, 49% of Gen Z customers often find new products via Instagram Stories. You can leverage user-generated photos and videos as perfect content for Instagram Reels and TikTok to increase sales. Include a call-to-action to redirect your target audience to your website and drive more traffic.
For instance, it is challenging for law firms to share user-generated content without customers' permission. Mission Legal Center asks their clients to share their quotes about their experience with them and include links to their best lawyers to let others simplify their choice.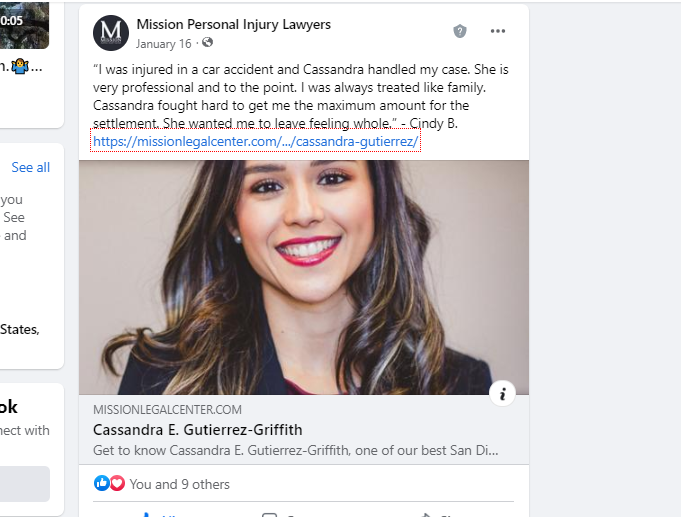 Source: Mission Legal Center
Neal Taparia, who runs Cribbage-Online adds, "We encourage our users to take a screenshot of their final Cribbage scores and post it online. It's fun for our users to share results, but it also drives new users to our games."
6. Organize Blog Posts Around UGC
Every brand has an extensive website where they regularly post content intended for the audience they wish to turn into customers. You can boost traffic by structuring your blog posts around user-generated content. They help improve the search engine optimization of your page while providing your audience with quick links to your products and services right from the blog page.
You can easily include posts from satisfied customers in your blog posts to prove your point, show examples in general, and add visual aid to your guide or tutorial. That will boost your blog posts and generate more traffic from social media. Tag your customers once they share the blog posts.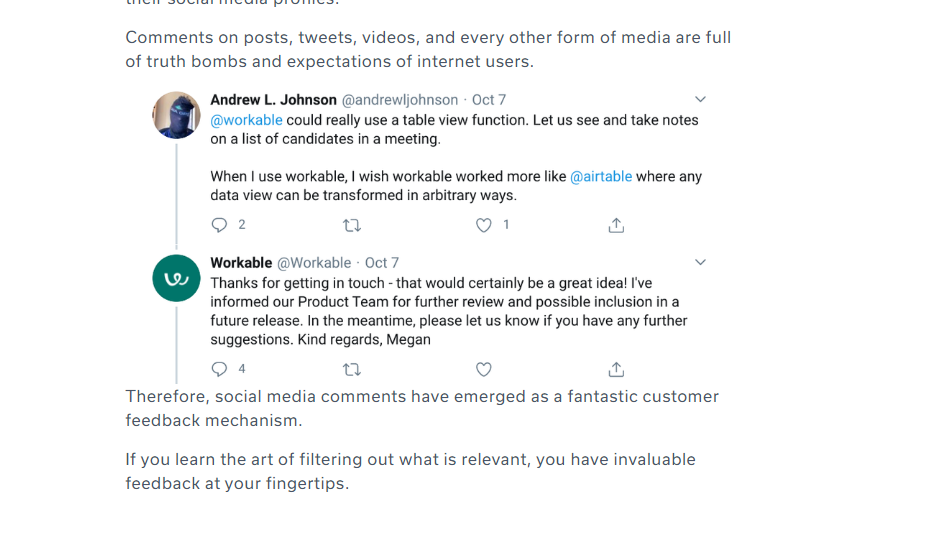 Source: UseTrust
7. Do Round-Up Posts
Round-up posts are the purest form of user-generated content you can leverage to position your brand as an authentic player in your niche. You can float surveys to collect insight, feedback, tips, or more information from your customers to improve your product. Customers love being featured in your posts, giving them more inspiration to use your brand.
Gather tips and customer quotes to structure your round-up post and publish it on various channels. That helps you not just with boosting traffic but also with gathering more insight into your customers and their expectations. You can find a lot of such round-up posts on BuzzFeed: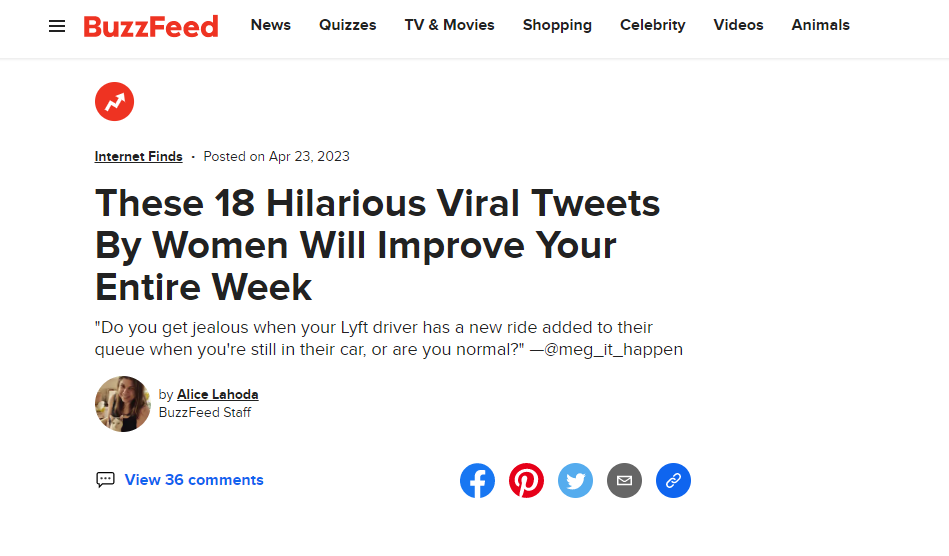 Source: BuzzFeed
8. Publish Shoppable UGG Galleries
Nowadays, customers want to get a frictionless shopping experience. One of the best ways to do that is to turn UGG into sales and make it shoppable. That works because it provides a one-click solution to purchase your products and removes different steps from the traditional buyer journey.
It's essential to give details about your products; customers' photos can add value and trust to your website. UGG allows you to increase the emotional connection with the products people seek before they start checking out their specs.
Create shoppable UGG galleries across your store and publish them on social media channels like Pinterest, Instagram, and Facebook. Include these galleries to showcase relevant website content and email campaigns.

9. Nurture Brand Advocacy
Influencer marketing is one of the most effective ways to create authentic UGG and improve your brand reputation. It's not necessary to partner with the biggest influencers in your niche. Build relationships with customers who use your products and have followings between 1,000 and 10,000 followers.
Connect with them and take advantage of their content. Offer them to participate in your loyalty program and get VIP treatment. That will help nurture brand advocacy and increase the chances that they will create content around your brand and share it with their followers.
Source: Instagram
10. Create a Library of UGG
Google loves content generated by customers. Creating a library of original UGG is an unbiased page of content from someone outside your marketing teams, and it's a win-win situation for your business and visitor. Once Google indexes and ranks your UGG, you will reward customers with more exposure for their content.
It's an unlimited stock of creativity you can take from users and public examples for your business. Many companies like Canva and Airtable create public UGG libraries on different topics, encouraging users to get creative with their products.
Source: MindMeister
Wrapping Up
User-generated content allows for improving traffic and sales on your website. A survey states that 79% of the respondents agree that their purchase decisions are influenced by the kind of user-generated content they see about a brand.
It's time to start creating your user-generated content strategy to get results. Keep in mind the recommendations mentioned above to leverage UGG in different ways, as creativity is unlimited.