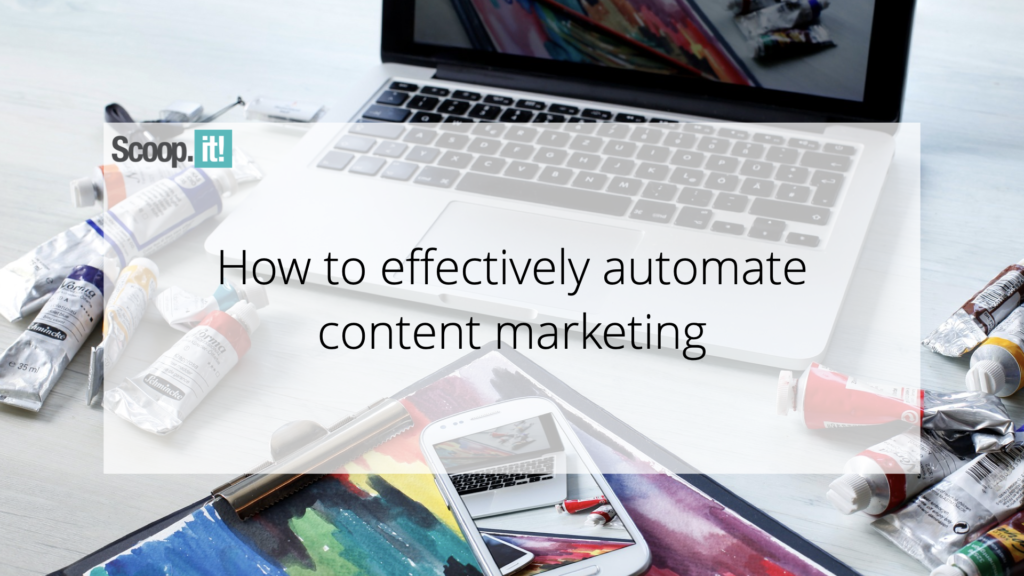 Automation is a very popular buzzword in almost every industry and sector nowadays, but that doesn't mean that it's not an important element of business success. Because it is, and depending on the processes you're trying to automate, it can generate significant financial savings while improving performance.
Not to mention that in the modern business world, your employees and team members need and want to work with the kind of technology that makes their lives easier and their jobs more rewarding. Simply put, automation can have significant positive effects on your organization as a whole.
When we narrow our viewpoint down to content marketing specifically, there are numerous processes you can automate nowadays – but you have to be careful.
Overinvesting in automation can drain you of financial resources and actually be counter-productive. This is why today we'll be taking you through the steps you need to take to automate content marketing efficiently and effectively.
Here's what you need to do.
Understand what You Should and Should Not Automate
As a business leader or a decision-maker in your company, your approach to the idea of automation in content marketing should be two-fold.
Firstly, your focus needs to be on employee empowerment and how certain automations can help your teams achieve better results – directly impacting your bottom line. The second priority should be to improve financial efficiency and resource allocation through automation.
What this means is that your priority is not to use marketing automation to cut costs or replace human employees, which is often the first thing that inexperienced business owners consider. Understand that automation is a supplementary tool and not an absolute solution to all your content marketing needs.
With that in mind, you should automate:
Repetitive tasks with fixed variables
Reporting and analytics
Some creative and ideation processes
Outreach via email and other channels
Recurring communication via email
Content curation and selection for target audiences
Here are some of the things you shouldn't try to automate:
Creative processes
Customer relationship management
Personalized communication
Content creation (long or short form)
Work with your marketing team to discover the processes that you can and should automate, focusing on helping your staff achieve better results.
Research and Compare the Tools
When it comes to automation in content marketing, always keep in mind that there is no way to fully automate any process. No matter the tool you use or the process you're automating, some form of human oversight is always needed, and that's a good thing.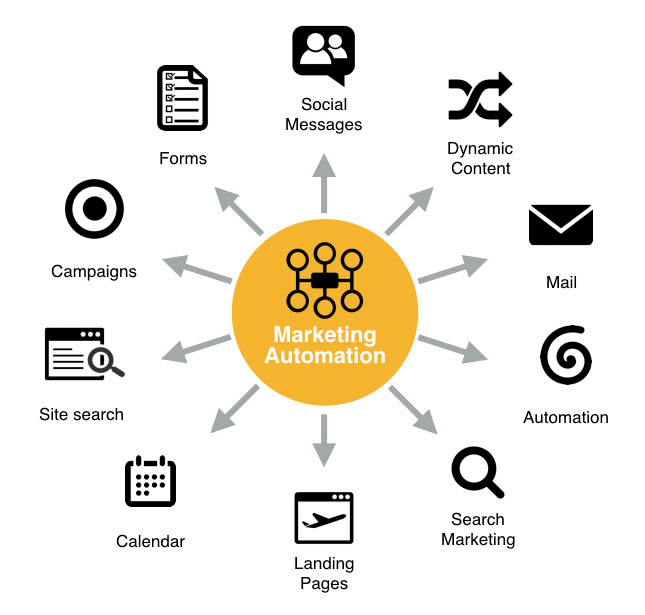 Having this in mind, it's time to start researching and comparing the most useful content marketing tools out there depending on your needs and marketing goals. You can break these down into the following categories:
SEO tools
Content creation
Content analytics
Content recommendation and discovery
Content ideas generators
Whether you're looking to streamline your process for publishing articles, connect social networks together, or enhance your content with animated videos, make sure you try different options, and explore different methods to do it.
Start by researching the free tools in these categories and see if they boast the features you need. Consider paying for a comprehensive tool, though, if it combines numerous useful features and allows you to use a centralized platform.
Automation as a Service
Oftentimes, we tend to view automation as a specific tool that we buy or subscribe to, a piece of code that we use on our own. It can also be a proprietary tool you build specifically for your marketing team.
But a better way to look at automation is through the perspective of a personalized marketing service. Many content automation tools are just a part of a provider's overarching service – a tool you use with the help and guidance of their team.
Take email marketing as an example. You probably know that email marketing is one of the easiest processes you can automate nowadays, but you shouldn't do it on your own.
Instead, it's better to subscribe to those email marketing services that will give you a powerful platform, but also a dedicated team of professionals to manage your strategy and needs. This is how outsourcing becomes automation in a sense, and how you can avoid the need to hire more staff to manage your new tools and automation investments.
Create a Template for Everything
In content marketing and content dissemination in general, it's always a good idea to have templates for every task and process. Creating templates is an important part of marketing automation, simply because it allows you to continuously create and optimize your content and messaging based on what works.
We tend to think of automation as an endless string of apps and connected tools, when in reality much of your content marketing plan can run on well-designed and optimized templates. You can even create a content marketing plan template to give your employees everything they need to run effective campaigns.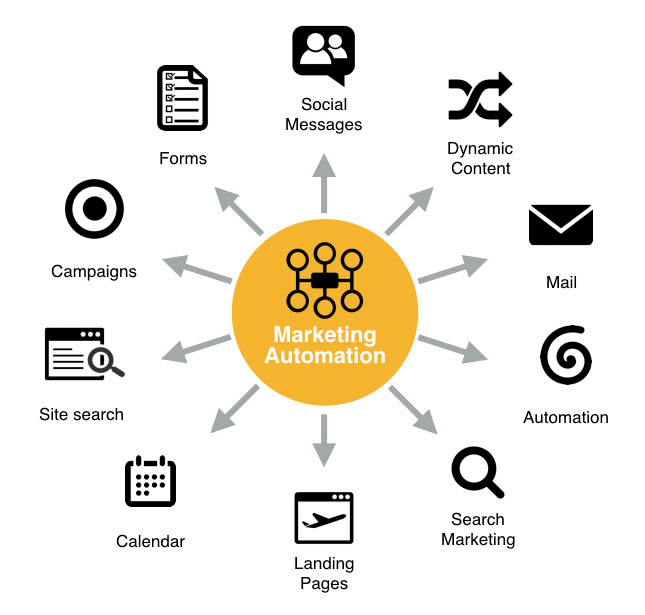 From calendars to style guidelines, all the way to the key objectives and SEO maps, you can put everything in a template to make their lives easier. That's how you can get a good deal of automation out of the way without actually integrating yet another tool.
Analyze, Measure and Optimize
Last but not least, one of the best things to automate in content marketing is actually the analytics part. Why? While you might be tempted to automate things like content creation with chatGPT, for example, you need to actually use the automation tools that can produce consistent results.
Content marketing analytics will produce consistent data and insights that you can use to optimize and improve your strategy.
You can automate the following:
Content auditing
Content SEO analysis
Messaging, tone, originality
Internal and external links
Content performance per platform
Content trends and forecasts
With all of this data on hand, your marketing leads will have the data they need to craft more powerful strategies.
Over to You
When it comes to content marketing, experienced leaders in this space know that there are many different processes involved in creating and effectuating a successful content strategy. Some of these are menial and repetitive, and others are highly creative in nature and demand a human touch.
That's why you need to know what you can automate and how to do it, and then measure the performance to figure out which automations are producing a net positive result for your business. Be sure to follow these steps, be diligent with your research and implementation, and automate content marketing to overshoot your targets and KPIs in 2023.