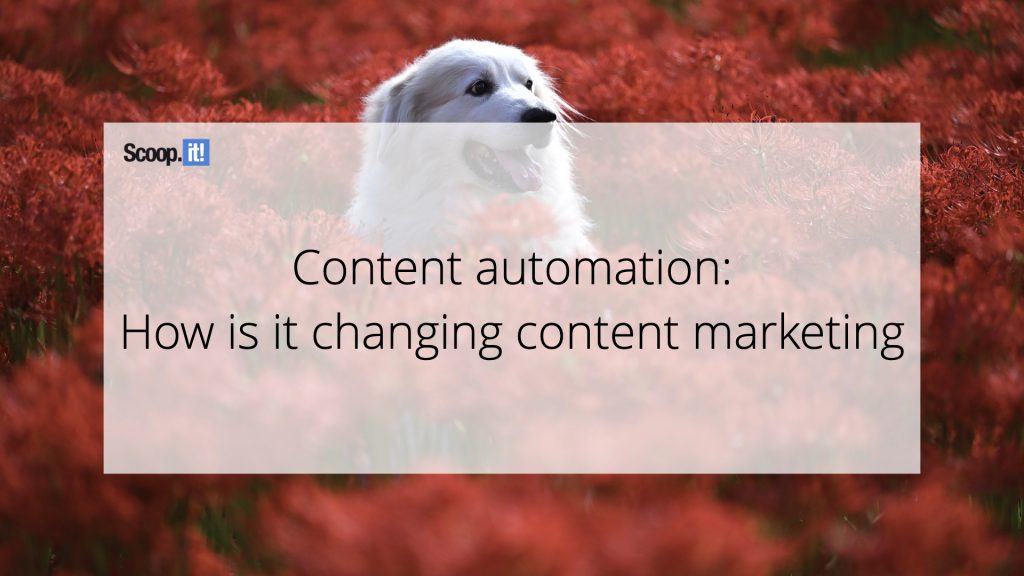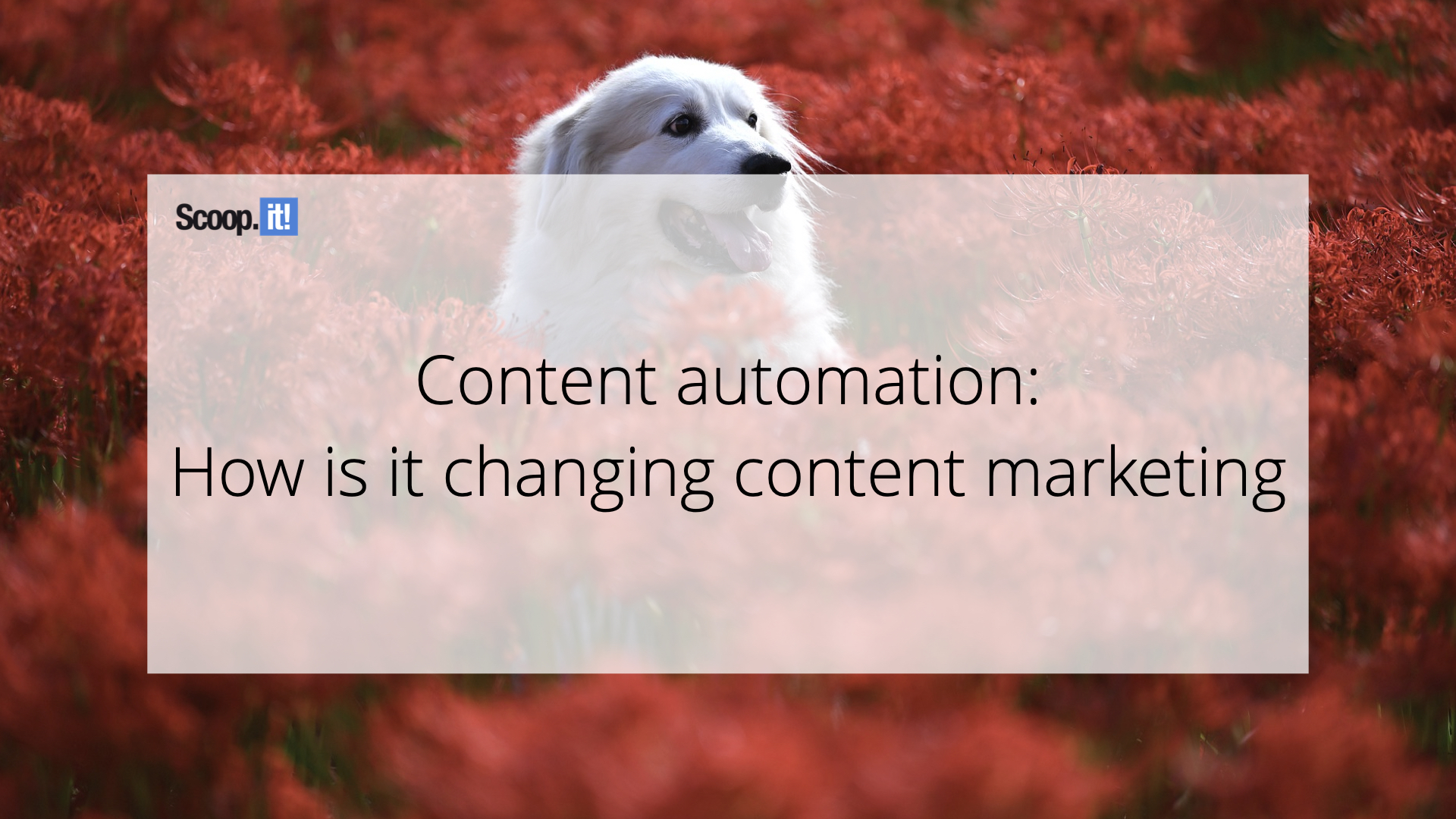 Content is king! Generating high-quality content is not that easy, especially when you need a high volume of resources regularly – but there's plenty you can do when you know the latest content marketing trends. This is where modern content automation options can help your business. Content automation is a process of generating content automatically using technologies like Artificial Intelligence and Natural Language Programming(NLP)
Most of these content auto- generators that you can find online use NLG or Natural Language Generation technology based on NLP. They use interpretation and auto-generation of text for content creation. With such marketing automation technologies, marketers have achieved a 14% increase in sales productivity and a 12% reduction in overhead.
One of the most significant impacts of content automation has been in the content marketing industry. It has empowered several organizations to create content regularly and drive down other costs, such as the website development cost or the cost of investing in a branded app. With content automation, businesses are able to allocate resources to other mission-critical tasks.
These benefits are not reserved for large corporations alone. Marketing automation for small businesses can be of great help with tedious tasks like updating prices or product descriptions and making sure new leads are to your CRM system for follow up. Here, we will discuss how automation is changing content marketing forever! So let's first discuss how content automation works?
What is Content Automation?
Content Automation relates to the process of content creation through AI algorithms that interpret human interactions, search behavior, and other aspects. AI can also be a powerful tool for setting up an agile content review process that is efficient and ensures high quality standards.

You need several different types of content for content marketing campaigns like ebooks, landing pages, blogs, articles, and more. A content automation process can help you create any form of content and not just the written text, while complementary automation tools can help you schedule social media posts or automate the posting process on your website.
Let's understand the technology behind such automation!
How Content Automation Works?
GPT-3 or third generation Generative Pre-trained Transformer is a neural network model trained to generate written content. This requires a primary keyword or specific search phrase related to the content the user intends to create. And like all such efforts, its success depends on the careful execution of marketing automation plans.
The model uses an unsupervised learning approach to train the algorithmic models for the generation of content, including SEO-worth content. An unsupervised learning approach does not need human intervention or supervision for the training of the model. Instead, it analyzes a large amount of data during the training and generates output based on the input information.
In layman's terms, content auto generation works like a self-learning robot that learns from data on the internet and creates engaging content.
Here are some examples of content automation:
Another critical technology that plays a vital role in content marketing and content automation is NLP or Natural Language Programming.
What is NLP?
NLP is a merger of two technologies called NLU and NLG. Here, NLU stands for Natural Language Understanding, which helps interpret the user's intent and develops datasets to train the algorithms to optimize content creation, although so far, this "optimization" has more to do with language learning and imitation than strategy. These interpretations help machines understand the human language better through linguistic science. NLU leverages linguistic science for interpretations through,
Sound- Phonology
Word formation-Morphology
Sentence structure-Syntax
Understanding-Pragmatics
At the same time, NLG or Natural Language Generation leverages the output of NLU as input to train algorithms and generate content. Thus, it is at the core of several use cases like auto-content generation, social media auto-post scheduling, trigger emails, automatic audio responses, etc.
According to a report by Gartner, more than 25% of enterprises will be using Natural Language Programming technologies by the end of 2022. This showcases how NLP and GPT-3 technologies are transforming content marketing. Now let's discuss some of the top content automation services you can use for your marketing campaigns.
Automation is transforming regular emails into a marketing channel
Before we move on to content automation, it's important to note that email automation is a powerful tool in the content and inbound marketing worlds. Most businesses rely on email for most of their daily communication with prospects, when they're recruiting customer advocates, acquiring clients, and nurturing partner relationships.
This is brought to the extreme by big businesses and fast-moving startups that are using digitalization to fuel their growth. Digital communication presents an opportunity for automation. And for a long time marketers have been using company emails as a marketing channel by employeing email automation.
But this was always limited to email marketing and separated from regular emails. Until recently.Recently some sly marketers have figured out they can transform the entire outflow of company emails as marketing elementsby making use of their company email signatures.
This new marketing channel called Email Signature Marketing (ESM) makes use of the massive amount of outbound emails generated by businesses to run automated ESM campaigns. With the average employee sending out 40 emails a day, a business with 100 employees can expect around 90,000 emails a month running such campaigns.
Can you see the potential impact? But there's a major obstacle to running automated ESM campaigns – the technical difficulty of setting up the email signatures for all employees. This procedure must be streamlined. Otherwise, you may find your IT manager having to email hundreds or thousands of employees with an "Action required" email asking them to update their signature manually, every time you update your campaign.
What those sly marketers have realized is that there are tools that deliver central email signature management, such as the WiseStamp signature manager, to name the best-known one. This particular signature management software lets you run multiple automated campaigns for designated groups of employees, by department, location, or job title.If you rely on email for a lot of your daily communication.
Automating your email signature marketing using a signature management tool is an opportunity you can't afford to pass up. It is an opportunity to weaponize your regular emails for marketing, branding, and lead generation.
Top Content Automation Services 
There are two ways to leverage content automation services. One is to hire services directly from the available options in the market through integrations into your existing CMS or Content Management Systems. 

The second is to create customized content automation services through NLP-based algorithms. Here you will need a digital asset management tool to organize all your digital content, skilled professionals, infrastructure, and other resources. Now let's discuss some of the best content automation services based on NLP that you can directly integrate into your marketing campaigns.
#1. GPT-3
What makes GPT-3 content automation service one of the best in the market is its backend technology. Backed up by OpenAI, it has one of the biggest resources of Machine Learning Algorithms with 175 billion models to automate content generation. In addition, GPT-3 offers integration through a customized Application Programming Interface which helps you automate content generation for your marketing campaigns.
2. IBM Watson
CTA's play a vital role when it comes to eCommerce homepage designs or landing page designs. What if you can auto-generate the hero text for your landing page that complements the CTA? That is where IBM Watson comes into play.
It helps you by offering unique customizations, whether you are curating content for eCommerce, Agriculture, Finance, Healthcare, or others. Apart from the customizations, IBM also enables cloud-based services to provide an added advantage for businesses.
3. Gensim
There are two aspects to user engagement: content and the other is the presentation of that content. While having a user-friendly website is a great way to make a positive visual impact, Gensim helps with content creation.
It leverages memory optimizations and aggregation of linguistic data to train algorithms for automation of content creation. All you need is to install the Python packages for Gensim, and they will be integrated with your existing system. These packages help in the linguistic-based analysis of data for interpretations and then generation.
4. Berkeley Neural Parser
Human language breakdown for a machine can be challenging, where customizable NLP services can help. Berkeley Neural Parser is one of the most innovative parsers that leverages Python-based Machine Learning algorithms with support for 11 languages.
It breaks down the syntax of the sentence into understandable phrases for machines. Moreover, its user-friendly interface makes it one of the most viable options for non-technical users.
5. TextBlob
It works on a Natural Language Toolkit or NLTK, a set of Python-based programs that help with human language interpretations. The tool is easy to integrate and comes with several features like text extraction, spelling correction, sentiment analysis, classification of phrases, and even translations. It also allows users to quickly generate several prototypes of the marketing projects for the A/B testing process.
Conclusion
As we move forward, content automation will grow exponentially due to the massive demand for content on the internet. This demand is also why more businesses are looking towards innovative technologies to automate their content marketing campaigns. One key aspect of content marketing is SEO or Search Engine Optimization, and with content marketing automation, you can also enhance it for better results.