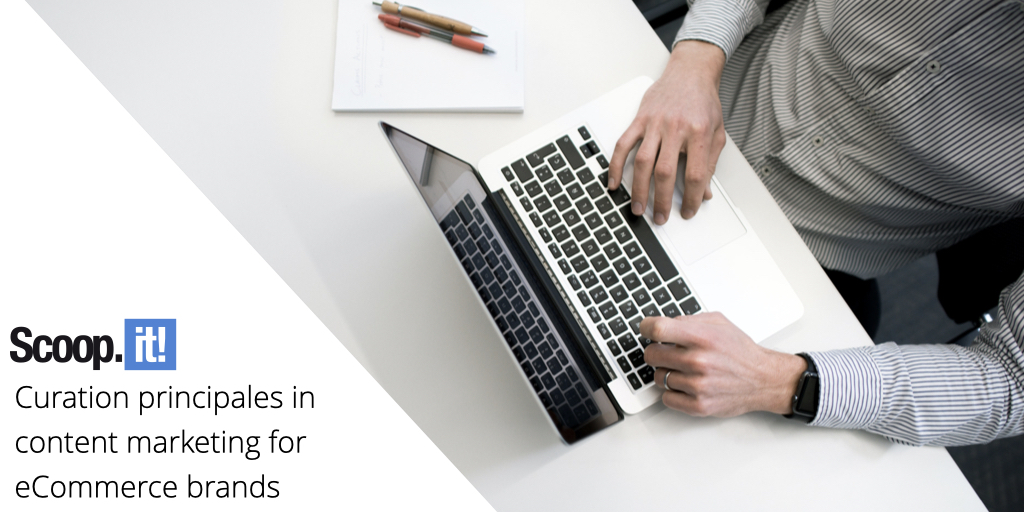 Meticulously selected and creatively presented, curated pieces can enrich the content strategy of every online retailer. Marketers can and even should use either their own previous works or parts of those published by others to enhance brand visibility and engage followers with valuable information. There are loads of genres and formats to try: from something as simple as reposts or shares on social media with your own comments to complex ones like "tops" and selections, abstracts and digests, cards and guides.
It goes without saying that content curation can save a large amount of time and money for your marketing team. In the meantime, you have to abide by a sort of curation etiquette so that your overall content strategy, audience, and reputation only win. There are 5 core principles to follow while selecting, transforming, and sharing content created by someone else. We'll cover them all in more detail in this post and give handy recommendations.
Content Is King but… Performance Is God
Obviously, qualitative content is a huge chunk of a successful online retail business. Besides this, you should constantly track metrics like loading speed and the performance of your website on the whole. For instance, you face an unacceptably high bounce rate, the cart abandonment rate is horrific, and the average session length is far from the expected. These troubles occur because of performance issues rather than your content imperfections.
In this case, measures like rebuilding the website as a Magento 2 PWA or a progressive web application based on another platform could be salvation. This cutting-edge solution will not only make your online shop lightning-fast but also improve its usability both on desktop and mobile versions.
5 Major Content Curation Principles for Online Retail Brands
Now let's move on to the five main principles of curation that any eCommerce business should keep in mind while crafting their content marketing strategy.
1. Add Value
The most popular type of curation used by marketers around the world is sharing user-generated content as well as posts by celebrities and renowned media. Reposts make social media feeds lively, bright, inspiring, and closer to average customers. It's particularly efficient when you post not only the content of flawless stars but also that by "average" people who are true fans of your brand and often create truly fine photos and videos.
To make these pieces even more valuable, we'd recommend adding some new information instead of just sharing one's post as it is. Take a look at the screenshots from the Instagram account of Urban Decay. Apparently, they ask people, who mention the brand, to send their photos/videos and then create posts with wholesome info. For instance, they name products, their benefits, and add shoppable tags for more convenience.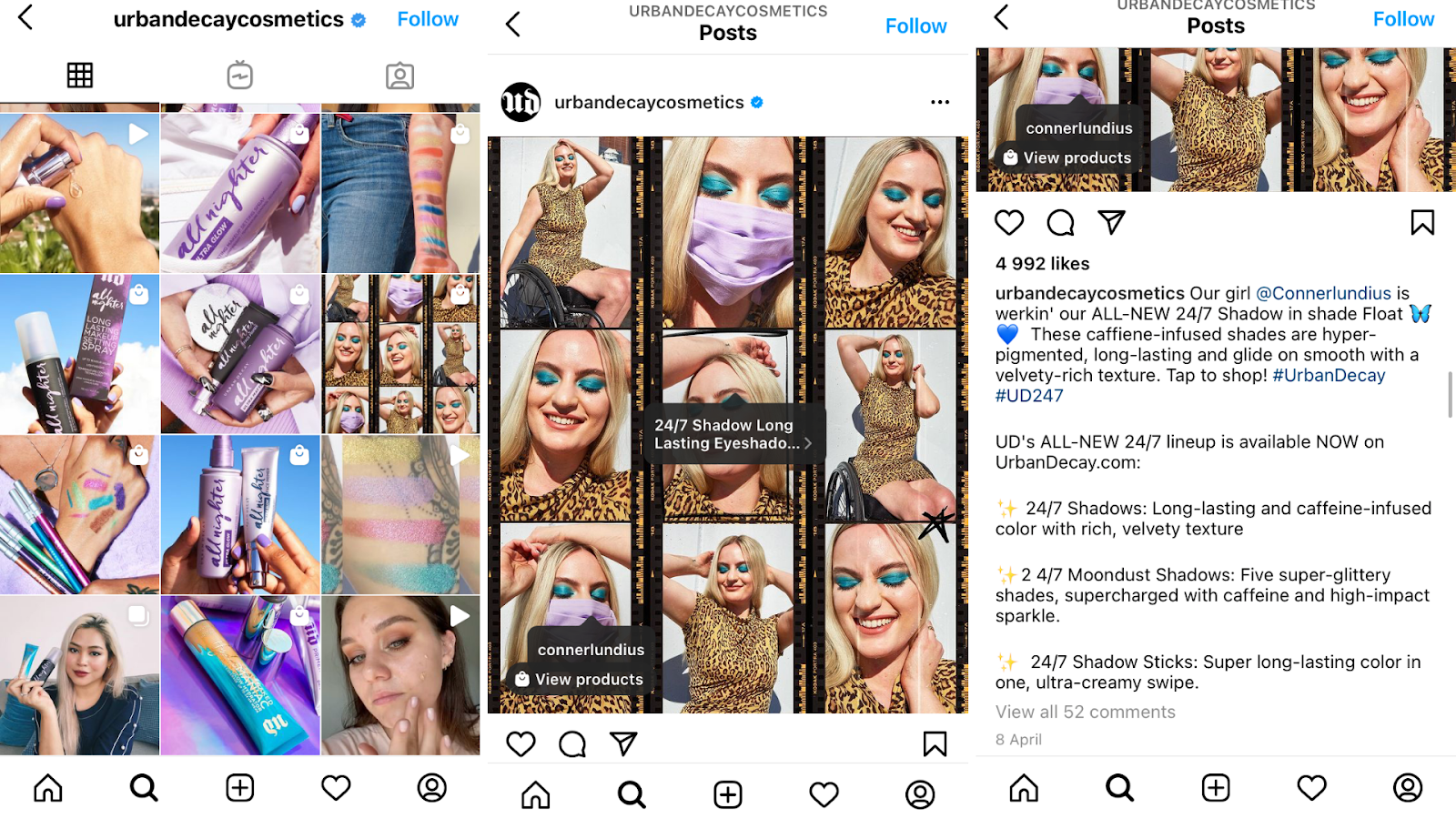 Screenshots taken on the official Urban Decay Instagram account
Now compare these screens with ones taken on the Instagram of ASOS. Again, they name items, even give their articles, but something is missing. Shopping tags, certainly! It's just impossible to copy those numbers and use them. So, ASOS still needs to work out its curated content.
Screenshots taken on the official ASOS Instagram account
2. Find a Golden Mean
We mean harmony between curated and created content. One study showcased that marketers stick to 25% of curated pieces while the originally created content takes the share of 65%, and the remaining 10% is syndicated.
Unique content is the face of every eCommerce brand. You can't rely only on UGC all the time. You need to produce audiovisual and textual messages promoting your own style, image, and vision. After all, it's an important source of your future curated materials, e.g., digests for newsletters.
Nevertheless, you can vary content on social media, opting for a mixed content strategy. In the screenshots below, we see how different Puma's accounts on Instagram and Twitter look like. Twitter is almost fully dedicated to retweets: there you can find celebs and designers mentioning the brand as well as socially significant tweets that Puma agrees with.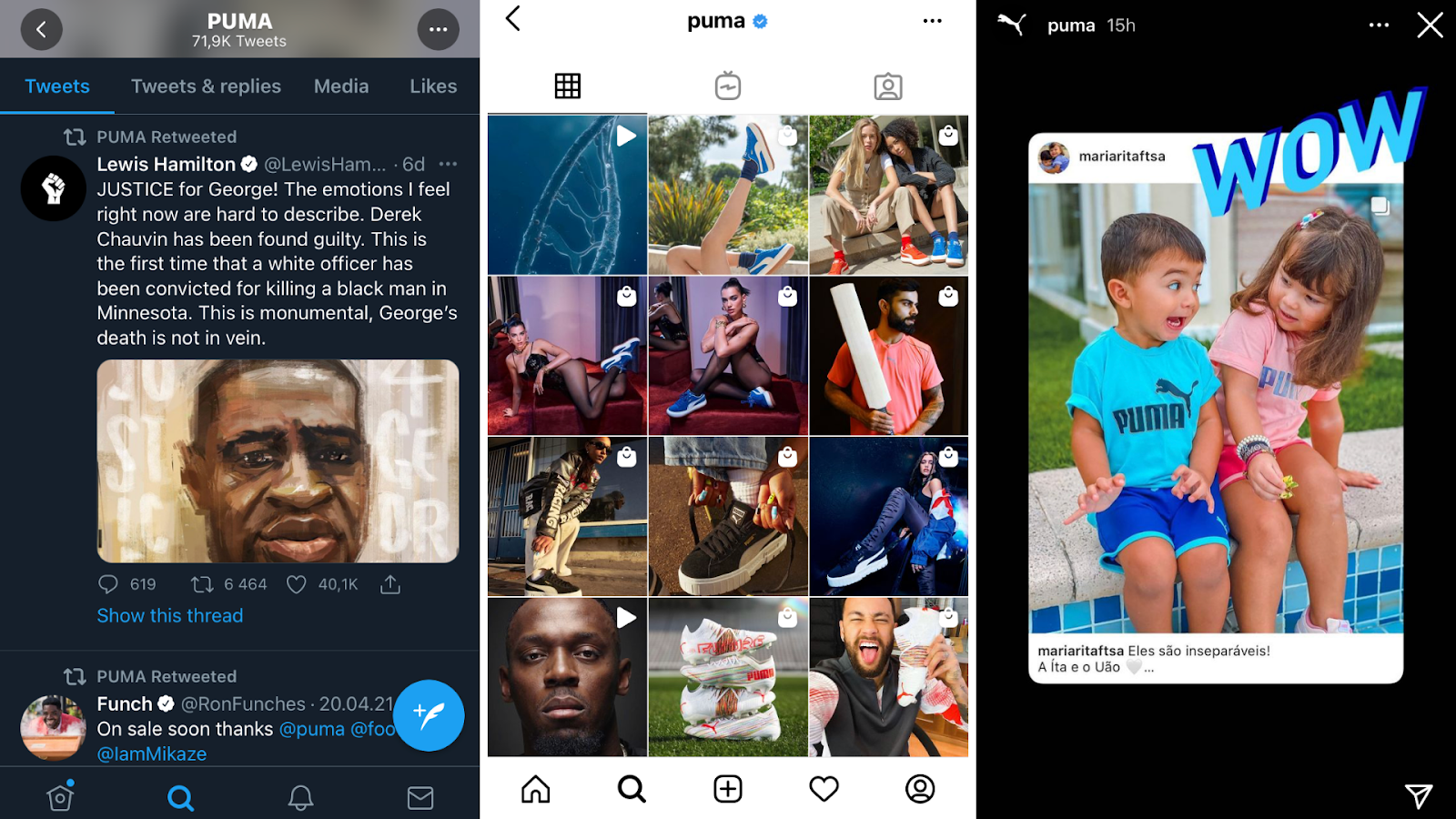 Screenshots taken on the official Puma Twitter and Instagram accounts
On the contrary, the Instagram feed is filled with unique advertising content by the company, various influencers, and athletes. However, in Stories Puma actively shares posts by its customers. That's how this brand sees a perfect blend of unique and curated content.
3. Explore Your Customers
Personalization can be achieved not only in personal interactions with clients (like email send-outs) but also in your overall content strategy. Creating buyer personas, studying your target audience in terms of their interests are the ways to give clients the pieces that match their taste.
Online shop Huckberry is a brilliant example of a thorough exploration of its audience. They have a journal where they publish "tops" of books or selections of articles (see the screenshot below). The section is called Trending Diversions, and it consists of "what the Huckberry community is reading, watching, and listening to".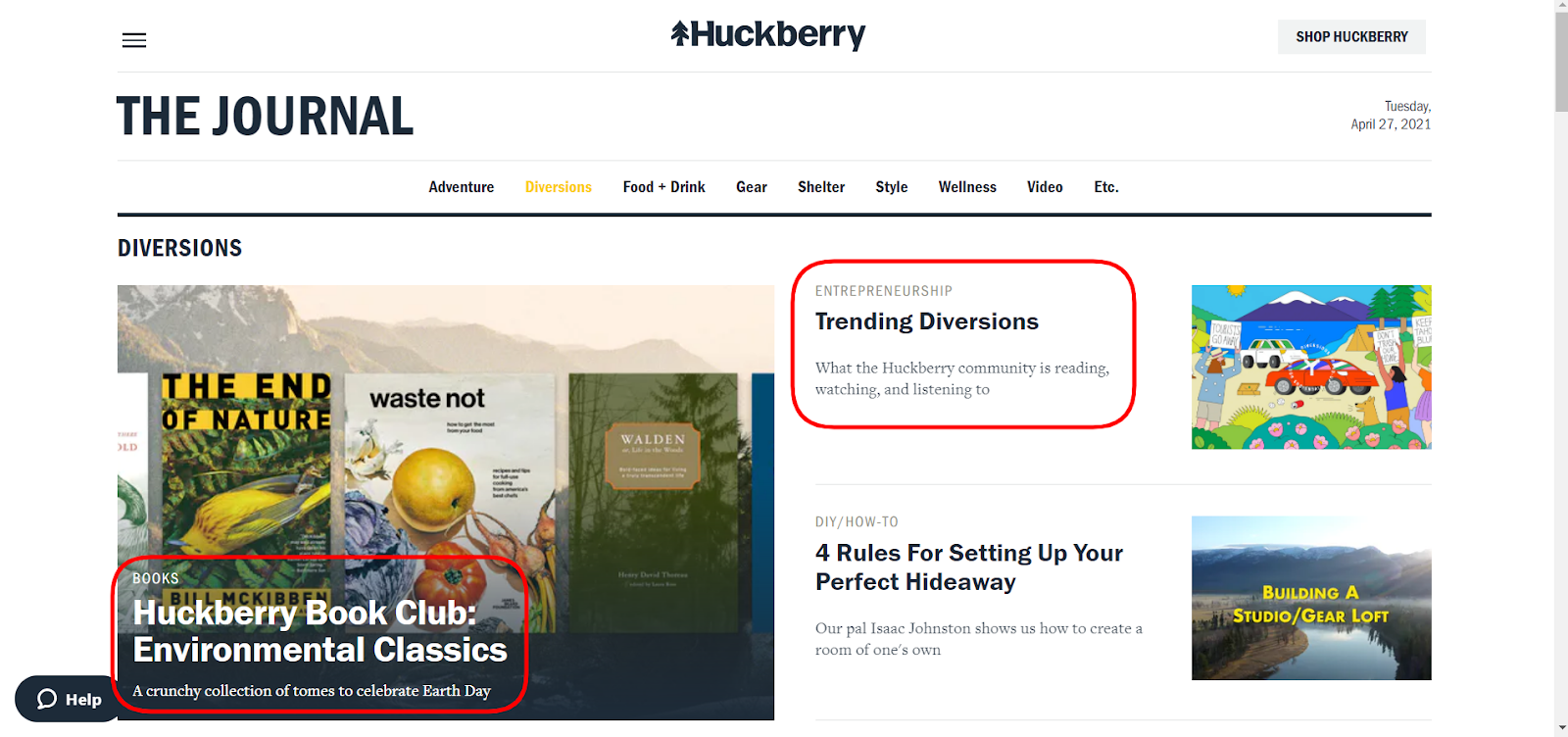 Screenshot taken on the official Huckberry website
Moreover, the brand includes curated content in its newsletters. It looks like digests of articles by the most prominent newspapers and magazines. As a result, subscribers can spend less time seeking fascinating content on the internet. People know that marketers of their fav brand selected the best stories in line with the preferences of their audience. Unfortunately, very few companies leverage such a type of content curation.
Screenshot taken from the newsletter from the official Huckberry website
4. Be Picky and Original
While making curated content, rigorously examine the sources which you're using: they must be reliable and valuable for potential readers. Curated content is all about diligent compiling the essential information and presenting it in a new concise and attractive shape. Your customers will read your content more actively if they can count on qualitative articles that can be consumed swiftly.
Have a look at the screenshot below from Lush. The article called "The Benefits of Massage" is the result of a good copywriter's job. The author collected credible data from a number of studies and created a list of proof to back up the main thesis. We have a useful piece of curated content: it's fairly short, readable, and filled with important info from different sources. Most of the people would have never discovered these facts if Lush hadn't done this for them.
Screenshot taken on the official Lush website
In the screenshot below, there's another instance of how Lush transforms data gathered from various places. The article "A Guide to Fragrance: From Eau de Parfum to Cologne" is a kind of an abstract or dictionary about the types of perfume. When we're talking about originality, we mean something like this: try new genres and formats to gain even more authority amongst your clients.
Screenshot taken on the official Lush website
5. Always Mention Authors
And last but not least: do not spoil your reputation by overlooking the matter of intellectual property. Tagging or referencing original authors is a must, and there are no exclusions.
When it comes to user-generated content, the best practice is messaging people directly and asking for permission to share their content. Some brands introduce special hashtags for those who want to be reposted. For large brands, it's the easy way out since they are mentioned by thousands daily. But if your business is not so huge, a personal approach is preferred. It also builds trust between you and clients.
In the screenshot below, we see a photo from the social media widget on Ikea's website. Even here, the brand adds active links to the profiles of their customers who took the pictures.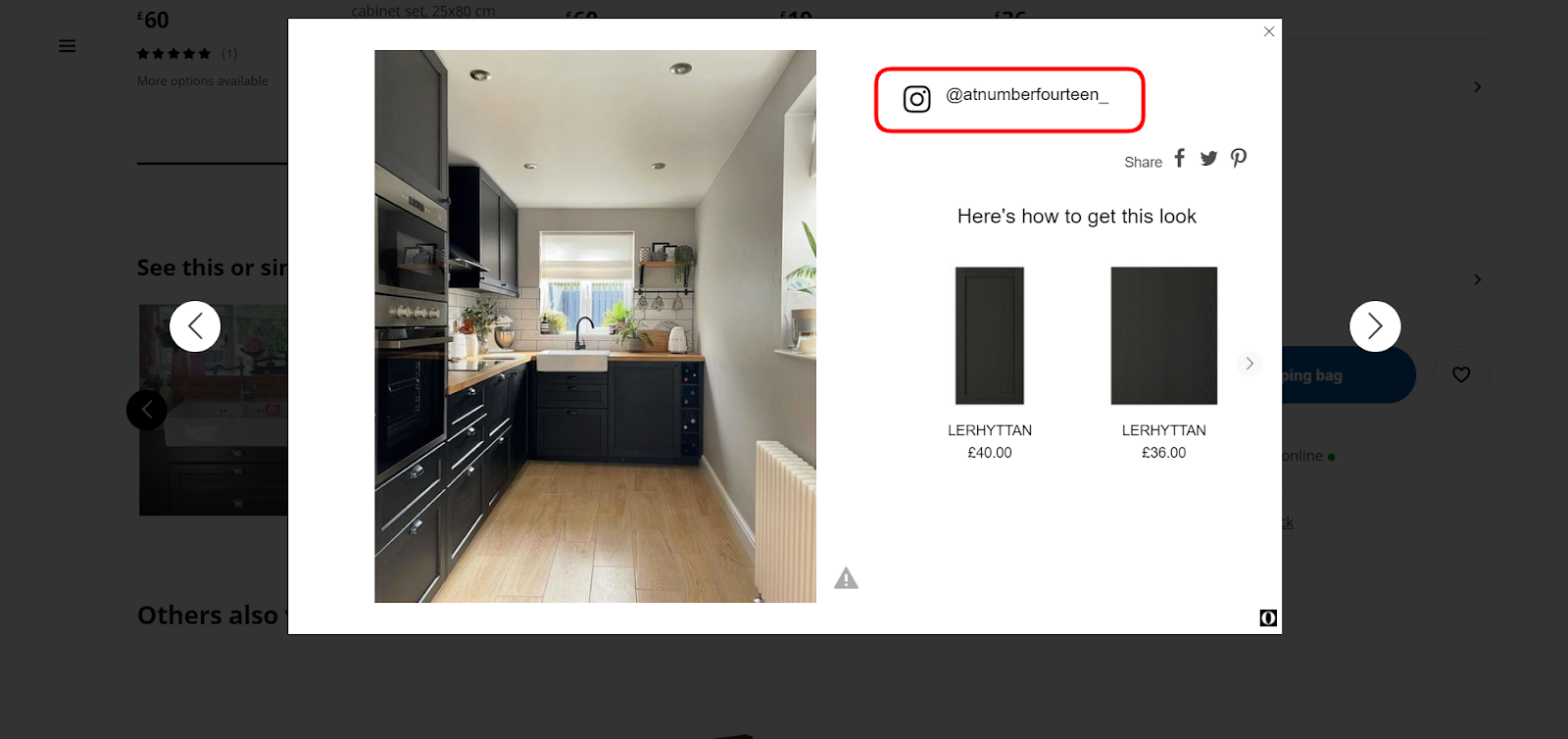 Screenshot taken on the official Ikea website
Final Word
The possibilities of curated content are close to limitless. When the curation is done, by sticking to those core principles stated above your eCommerce brand will become more vivid and appealing for regular clients and prospects. Thus, feel free to make curation an integral part of your content marketing strategy.